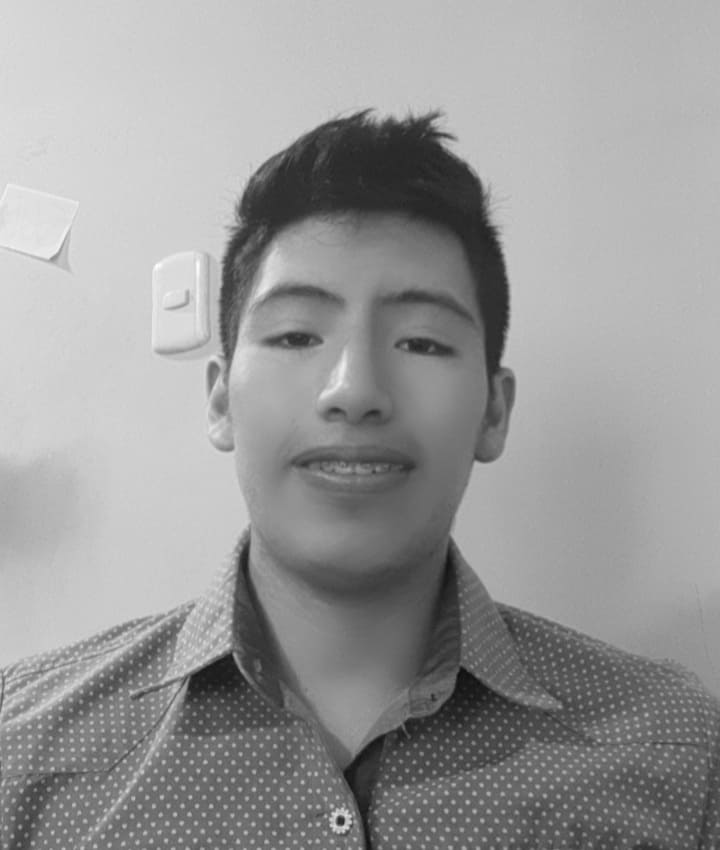 Joel Sotelo Busdamente greets you. I am from Peru, a country where wine is offered in the best celebrations. There are also many social problems, such as poverty, corruption, economic inequality, illiteracy, and other media issues. I was born in Huac – Huas on June 1, 1997, my hometown that I will always carry in my heart, in its cozy streets I learned to walk, in its lakes and rivers I learned to swim, in its famous square I learned to play with my friends' neighborhood.
I played Marbles, soccer, gun wars, world, taps, hide and seek, blind man's buff, fruits, lingo comes out, wolf what are you doing and other games from my childhood. When I was little, I wanted to be an astronaut to walk in space. I had a storybook similar to the coquito with which I learned to read. I remember having a television when I lived in the country with my parents, for some reason, the signal from more than 10 television channels among which I remember Discovery Chanel where I saw how the world's animals lived and how they hunted their prey, that caught my attention so much that I didn't want to go to school … I felt like going many times going to school was boring and tiring, watching documentaries or learning by reading books was more entertaining but I was wrong …
My mother and father were in humble condition, and we did not have high economic resources. They were right. They always told me that the only way to get ahead in life was studying —Son studies so that you can be better than us … How forgetting that was a reason to continue learning so that later on I can support my parents in their old age support my younger siblings.
I finished my studies at Delia Carrasco de Muñoz Elementary Educational Institution. What caught my attention is that the first computers I saw in my school had low-resolution monitors and a Windows 7 operating system. The internet at that time was too slow. Still, for me, that was great technology for those times … I was a general brigadier of the school in the last years that I attended, I remember that I was not very punctual because as soon as I arrived at the entrance and I saw that all the students were trained and left my backpack aside to lead the training they held every Monday at 8:00 am sharp.
Then I attended my secondary studies at the San Miguel Arcángel school, there I was a police officer in each classroom and grade that I was studying, what happened was that I set out to obtain what I did not achieve in school, it was to take the second or first place diplomas when The first end of 2009 came to the closing ceremony, I hoped they would say my name on the list of students with the greatest merits of the year, I listened to it excitedly, and I thought now my mother will feel that her effort, the sacrifice that they make for me will not be in vain. ..
I tell them that before arriving at school, I already knew how to read. At 6 years old, I began to make roads, stone platforms, paint the Nazca lines with tempera on the stones, I learned to draw, imitating my father when he made a drawing for the shield of Huac-huas, I made bulls and clay soldiers all out of play and curiosity. From the age of 6, my first writings were jokes accompanied by drawings. I remember that I wrote more things when I was in school, about what I dreamed of, poems and drawings of the girls I liked. I worked to tell or find out horror stories and mysteries of the town in general.
Like many of the young people in my locality, I had to travel to the city of Ica to continue my studies. There month, I was preparing to apply to the San Luis Gonzaga University to study civil engineering. Still, as I worked as a construction assistant on vacation To buy something for my family, I realized that in my opinion, that career was not so interesting … what caught my attention was drones, robots, computers, and at that time, the world of the internet began to become a world full of applications such as Facebook, YouTube, Google, and others … But writing for me was like a lifestyle that was always there, to accompany, represent and imagine the reality in which I lived.
I arrived in Lima without thinking about it with a study opportunity. I fell in love with an extraordinary and beautiful girl while I was studying, we graduated together, since then my dream was to publish my books, in parallel that I am currently teaching my university degree in systems engineering computational, which helped me a lot because to set up the Sybcodex writer blog I found it less complex, I learned how to make E-books and electronic books, how to respect the terms, conditions, and copyright in social networks, among other internet issues to share them on my blog …
Even my dream is in the process because my goal is to be the next Stephen King. I currently have 4 poems published on Amazon Kindle, I have 4 more poetry books to publish, and then I have a fiction and romance book that I have not yet transferred to Word. Still, soon It will be published. I have drafts of books of horror, adventure, science fiction, little by little. I know that much more is coming I'm still young. Never give up. Pursue your dreams. I know that there is no greater joy in life than reaching goals personally, to be the pride of your family and friends …
Greetings and thanks to How I Got My Job! and thanks for sharing my story.
Also read How I Became a Writer by Mark David Gerson
My Journey to Publishing Poetry Books on Amazon Kindle