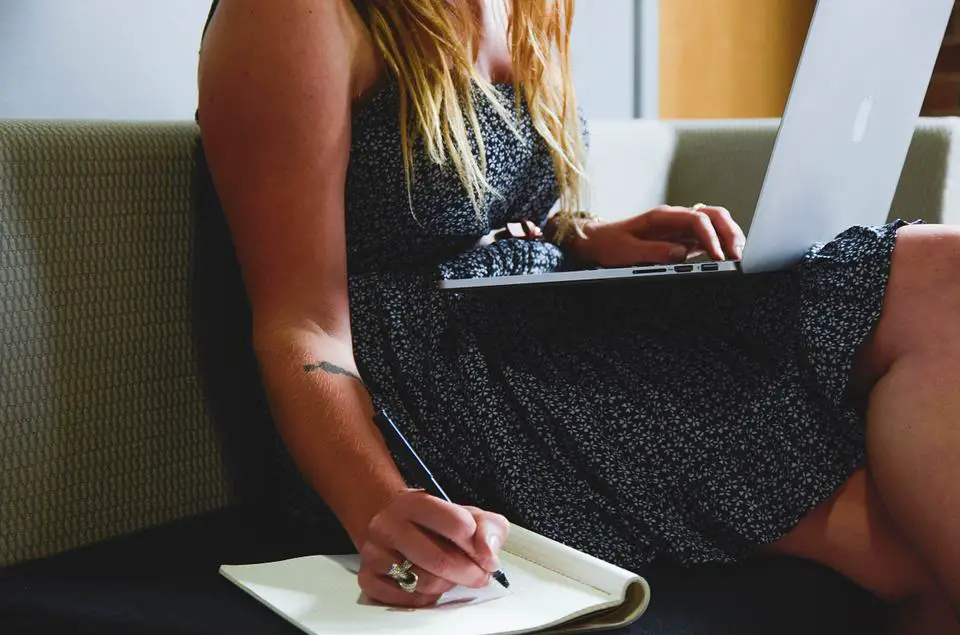 Are you an aspiring content writer with a flair for writing on an array of topics? Do you feel that you can put your writing skills to good use? Well, then this article has got you covered. Many freelance websites on the internet provide you a platform to demonstrate your inner writer and lets you make some quick bucks for writing. Now, if this does not sound exciting, I do not know what does. As there are innumerable websites available to freelance, it becomes quite difficult to choose which one is the best website. You also have to be careful while selecting a freelance website as there are many fraud websites out on the internet.
In this article, I will mention some of the best freelance writing websites you can check out. Some of them will be free for you to use, while some will ask for a certain amount. I will suggest the topmost verified freelance websites that are safe and secure and offers you a competitive number of bids and projects to choose from. You can work in the leisure of your home at your convenience. You can decide in how many days you would like to submit your project. You can also choose the type of project you would like to work on. Not only do these sites offer content writing jobs, but they also have proofreading, data entry, and content editing jobs. So, you can broaden your expertise in other areas of this field as well
SolidGigs
If you need a job in a jiffy and cannot waste your precious time, then SolidGigs is the right platform for you. You can scout through their library of courses they have to offer, watch the interview of the alumni's experience with this freelance website, and the various scripts you can choose to work on. These offers help boost your chances of landing a job on the website and hone the skills required for this profession. This site helps you seal the deal with your high-end clients on an amount you would want to earn. You can get the best course material at a reasonable price.
Upwork
Considered one of the most leading websites in the world of freelance, Upwork collaborates between 2 of the most successful freelance writing websites: oDesk and Elance. They have millions of freelancers working on their website and millions of clients using this website's services. UpWork has the largest listings of freelance work. You can find a job in the genre that you like. But don't get all jolly just yet! When working on this website, one setback is that UpWork takes 20 percent of what you earn. It would be best if you also prepared yourself to take up jobs with a lower income.
Indeed
Indeed is another website with a large user base. If you have never used this website before, then you need to know some things about it. Indeed houses freelance writing jobs from different websites, and when you select this job, you will be redirected to the original website. Indeed also offers some writing jobs, but largely they will site from the interweb. It is really easy to search for jobs on this website. You have to select the job title you are looking for and in which city or state you would like to work. The latter is optional. Indeed provides both remote and in-office jobs. You can also choose to do a full-time job, a part-time job, or an internship. So you can decide what you prefer the most. Don't worry about the cost. It's all free!
Freelancer
You must have heard or read this name on your lookout for websites to freelance. This site is quite synonymous with freelancers. They have several projects listed on their website with a bid range, project description, and the number of days required to complete the project. To bid on a project, you need to create your account and verify it. Once you select a project, you need to describe yourself and why you would like to do this project. You also need to enter your bid amount that is within the bid range given by the client. The time limit to complete the project is 7 days. You can choose if you can complete the project before that or after 7 days. You can also check if the client is a verified user by looking at the client's profile which will show which country the client is from if their phone number and email are verified, and the ratings they have received from freelancers who have worked under them previously. If you perform exceptionally well on Freelancer, the clients will give you a good rating, increasing your chances of getting other projects. You can only bid on 8 projects per week. The client may also ask you for a security deposit. Therefore, you should carefully read the terms and conditions of Freelancer before you join the website.
ServiceScape
SericeScape has been in the market for almost 21 years, considering 2021 as the present year. This website's best feature is that it allows you to work under startups and some major outsourcing SMBs. ServiceScape boasts of having over 259,000 projects completed and more than 79,000 clients using this platform. The numbers are definitely enticing you. Apart from content writing, you can also work as a graphic designer, editor, and translator.
Contena
Contena has a reputation for being one of the top well-paying websites. They not only have jobs for writers but also for editors and content creators in all genres. The jobs can be freelance and a full-time job if that's what you are looking for. You can also write e-books. The job varieties are endless. So, don't forget to check out this website.
Blogging Pro: Blogging is a major aspect of content writing. And if you have the soul to write blog articles, you cannot miss this website. And they don't just have opportunities to blog but also offer you the chance to help others start blogging and some other copywriting jobs that may pique your interest. Oh, wait! Don't scroll just yet! I still got some good news to deliver. This website is absolutely free. Now put your blogging skills to the task.
FlexJobs
As the name of this freelance website suggests, FlexJobs offers really flexible jobs with not many restraints. Also, all job postings go through a scanner. And what do I mean by that? Well, every gig posted on the website is tested for its authenticity. So, the chances of you falling into the trap of a fraudster are significantly one to none. But of course, a site as good as this is not free if you want to regularly access it. You can check out the membership plans on their website and select the one that you like the most.
Fiverr
This is another freelance writing website, where the name of the website speaks for itself. For starters, for any gig that you apply for, the starting pay is a bare minimum of $5. Hey now! I know it's not a lot. But if you build your way up, you can increase your payout. And if you want to create a great resume, mentioning this site on your resume will greatly boost your chances of bagging that job. It would be best if you gave it a shot.
CloudPeeps
Let me mention this first. If you are a relatively new starter to this job, you can scroll past this website. The reason being, it's not really easy to bag a gig on this website for a beginner as this is more for professional and experienced freelancers. If you have built quite a portfolio as a freelance content writer, then you can check out some of their exclusive job listings. And if you do get selected, you need not worry about the pay or anything else. They offer pretty good payment and high-end job opportunities. The major areas that this site emphasizes on if social media, marketing, and general copywriting. You can check out their website for other gigs they have to offer in different niches.
College Recruiter
Most of the people who apply for freelance writing jobs are college students. Some do this job to make a quick buck. But what if I told you that you could choose a content writing job in the domain you are studying in. You read that right. This site will get the help you bag a gig and broaden the horizons of your knowledge in the subject you are studying for. An undergraduate or a graduate can search for gigs on this freelance writing website. You can also obtain contacts in case you plan to work in this profession in the future. College Recruiter is a website for college-goers that is too good to be true.
Guru
While many websites take some time to get in touch with you once you apply for a gig, Guru ensures that you are contacted in a jiffy by getting your profile across their platform. Your profile grabs the attention of interested employers who will get in touch with you quickly. The job postings on this website are endless. They have both free and paid applications. The volume of free applications is quite fair. One drawback of this freelance writing website is that they charge a 9 percent commission on what you earn. The ball is in your court.
Craigslist
This site needs no introduction. I'm pretty sure many of you have heard about Craigslist. Remember when you sold your old rusty cupboard? Well, you will be shocked to know that Craigslist offers freelance writing jobs with clients hiring freelancers on an urgent basis. It would be best if you tightened up your security as your client won't be held accountable for any wrongdoings on their part. You will have to contact the client, meet up with them, and discuss the job and payment.
Freelance Writing Jobs
Well, the name of this website gives it away. They have some great writing jobs that keep updating every Monday to Friday, with new clients chipping in new job postings. The pay they offer is good and the clients will pay you the amount that is promised. You can decide with the employee when you would like to complete the project.
Journalism Jobs
This website has curated the best job postings with reasonable payments. All you got to do is search for the job title of your choice and the city or state you would like to work in. It has a combination of journalism jobs and general writing and editing gigs. The options on this freelance writing website will keep you hooked.
Freelance Writing
This website is similar to Freelancer. They have got a gig in all areas and specializations for you to choose from. You can also go through their job description to get more insight on what the job is about and if that convinces you, you can take up the job. You can also search for the jobs as per your preference. And yes, Freelance Writing is an absolutely free website to use. It's time you get started on your content writing project with this freelance writing site.
Freedom With Writing:
If you want to freelance for clients, then Freedom With Writing is the platform for you. You will be paid an amount in a certain range depending on the kind of article like listicles, how-to articles, etc. But what would you do if you were given more freedom as a freelancer and were allowed to submit topics or articles of your choice? It's an opportunity you cannot miss.  Let your creativity get the best of you.
Paid To Blog
Another blogging website on this list. Bloggers, you need to check this out! You will be surprised to know that this website is the brainchild of a freelance writer who wanted to improvise the way sites offer job postings. They have got some good gigs that you should try. But, there's one dilemma. You need to pay a subscription fee of $30 per month if you want to work on this website as a freelancer. You will be paid on a word basis. It's really worth the amount. Hence, I recommend that you give Paid To Blog a chance.
PubLoft
The biggest concern when freelancing is getting your payment for doing the job as promised. PubLoft is a website that is 100 percent reliable and you can secure yourself by keeping in touch with the client and keep a tab on your earnings. PubLoft will manage all activities of the client while you focus on your writing. You get paid a handsome sum of $150 per post. The pay will surely make you come back and work for more. Along with this, you also polish your writing skills as you get more gigs on PubLoft.
Toptal
If you plan to apply to this website, prepare yourself to pass all the screenings. Yes, you read that right! This is more like applying to a top university. You need to possess prior freelance writing experience and an outstanding portfolio. You have to pass a screening test and an interview to get a gig. The clients are great and need experienced and top-notch freelancers to get their job done and to outsource their website. Toptal also selects 3 percent of the candidates which is just the cream of the crop. So newbies, keep scrolling.
People Per Hour
If your niche focuses on search engine optimization, web marketing or software engineering, then People Per Hour is just the site for you. You can browse through thousands of job postings and submit 15 article proposals after which you will need to pay a certain amount to submit more proposals. So if you are a web-driven content writer, you should check out this site and pick your niche.
Aquent
People from all parts of the world can find a job on this freelance writing website. You can choose if you would like to work remotely, in-office or if you would like to hire freelancers to get your job done. Digital marketing enthusiasts and content writing aspirers can find a lot of gigs here that offer good pay. They also have a gallery of courses in different fields that will help you sharpen your skills which will be very beneficial for bagging future projects. You can browse the job of your choice by typing in the keyword or the field you are interested in or you can view the current job openings in your area.
Paperell
If you are a writer who wants to focus on a specific field of study, then Paperell is the way to go. Paperell is a freelance writing website that offers largely academic content writing to their freelancers. This is really a great choice if you plan to make a career in content writing in a specific field of study. It's a plus if you have a degree in that field of study as you will get more jobs as compared to a freelancer who is doing content writing without a degree. Every gig has the employer's contact details. You can get in touch with them if you would like to discuss or clarify anything regarding the project.
The Creative Group
If you want to take your career as a freelance content writer forward, then The Creative Group is the right place for you. This website offers placement for creative content writing professionals. The Creative Group is more of a staffing agency. You can find all kinds of freelance jobs be it full-time, part-time, or remote. A recent college grad can get some of the best gigs on this website.
Hired
Hired is also a very popular website among freelance content writers. You can also find work in the country of your choice as this website houses gigs from over 24 countries. They also offer the opportunity to write in 12 different languages. So you can write in the language of your choice. If you want to get a job quickly with rewarding pay, you can go through this site's hiring tips as well as a well-detailed location layout for finding
Peer Hustle
Do you want to work as a freelance content writer in your location? Then you should definitely check out Peer Hustle. They arrange jobs based on your geographical location, so it is easy to find gigs in your area. You decide if you would like to work remotely or full-time. The client will make all settlements on your escrow. If the work meets the client's satisfaction, the client will release your payments. You can get in touch with the client instantly. The jobs are reposted by local companies that hire candidates immediately. So, keep checking out this site.
These are the best websites you can find freelance writing jobs at. These freelance writing websites are great if you would like to make a few extra bucks or simply love the world of freelance writing and want to make your career in this profession. Freelancers are on the rise in today's time. Many big SMBs hire content writers for their channels, industries, magazines, or books. And all these sites offer a large variety of gigs in any domain of your choice. The list is endless. You can also land a job at some of the biggest freelance writing companies.
So what are you waiting for? Go on. Check out these websites.
Also read How to Land Entry-Level Writing Jobs Online
Best Freelance Writing Websites