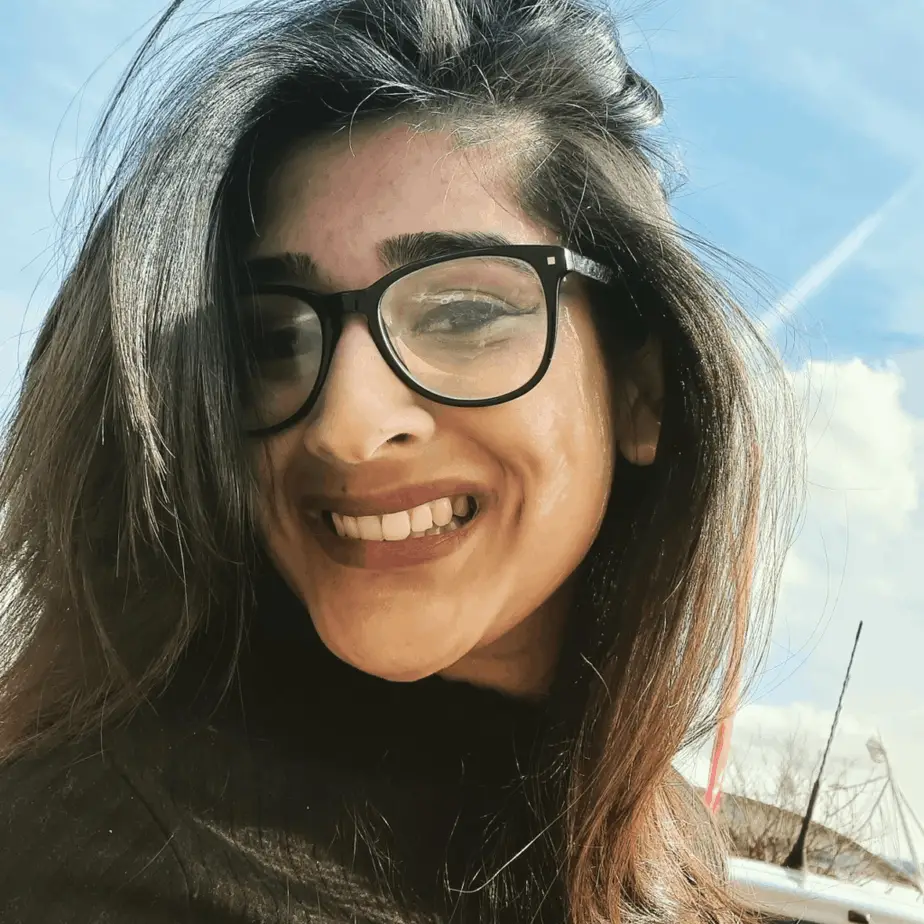 I'm Aafiyah, I'm 22 years old and I'm a published writer and in the process of completing my Masters study at Durham University in the UK.
I always knew I wanted to be a writer, but I never knew how. Books were always a huge part of my life, I used to spend my weekends in my local library absorbing every book I could get my hands on.
When I got to high school, I had a burning hatred for poetry, which is strange if you read my work because its primarily poetry! I always thought poetry was something that old white men did and as a young Muslim woman I didn't think that it was a space that was accessible to me. However, after I discovered slam poetry everything changed. I realised that my perspective was unique, and I wasn't alone, so I began to write.
In 2016, I started University as an undergraduate in International Relations at Lancaster University. My main area of interest has always been identity and how it manifests itself and that is something I always try and show in my work. I had a love-hate relationship with my University experience. On the one hand, I loved being able to push myself and explore concepts I had never been exposed to before and learning from other peoples' experiences. However, with this also came with the understanding that people were prepared to invalidate my experience as person of colour growing in 21st Britain. This should pushed my resolve to tell my experience as much as possible and as truthfully as possible which is why I choose to go into media. I graduated in 2019 and started working with the global media company The Tempest.
The Tempest defines itself as a global media company for the millennial person. Its aims are to disrupt the narrative in media and tell those stories that are so often forgotten. Since the beginning of the publication in 2016, I had been completely obsessed with them. The narrative was so honest and didn't intend to paint a picture on how to be a perfect and ideal Muslim or person. It was raw and honest and shameless and through their articles they helped to take away some of the shame I had been holding on to for being outspoken.
I remember starting my application 3 or 4 times before I finally submitted it. The imposter syndrome was so strong that I kept losing confidence in myself and my ability. I think I was chosen for this position as I put across my passion for both the mission statement and the company as a whole. I had also been writing informally for many years.
At the Tempest, I was able to use my voice and write about experiences that impacted me as a Muslim British woman and use my platform to raise awareness for global issues. I chose media as my first job because it is one of the primary ways to understand the world. One of the main things I learnt from my time at The Tempest was the power of the authentic voice. By keeping my pulse on social issues, I have been able to keep myself well-informed and from that, I have been able to write hard hitting pieces.
Taking on a leadership role as the curator of the 2020 '40 Women to Watch' List allowed me to use both my creative and organisational side. In order to run an interdepartmental project, you need to be able to build a strong community through communication and regular check-ins. I am a huge extrovert, so I used this to make sure that the environment I created allowed for disagreements and constructive criticism. A team is not led effectively if the decisions are only made by one person, so I made sure to include heads of departments in creative decisions as well as strategy meetings.
It was during my time at The Tempest that I was able to publish my first novel 'Letters to You'. The book is comprised of personal letters written for those who are broken-hearted and gives advice on how to deal with situations. This book was a product of my own experiences and working alongside the amazing editorial team at The Tempest, I was able to publish them in March 2020. This was an amalgamation of my own experience and my personality. As someone who prides herself as being supportive and no nonsense, I had to push passed my own fears of 'not being good enough' to release this work to help others.
My biggest piece of advice for job seekers would be to make sure that your values match with the company you work for. On days when I was struggling to work through my tasks, I reminded my self of the ethos of the company and how I was working to help others to diversify media. Don't be afraid to approach your superiors with ideas! The worst they can say is no, but it shows that you are willing to take the initiative to push the company forward.
One of the best books I have ever read is 'Why I'm No Longer Talking To White People About Race' by Reni Eddo-Lodge. It really broke down identity politics for me and the way historical events had created modern day racism and identity politics. I love reading poetry and my favourite anthology has to be 'Postcolonial Banter' by Suhaiymah Manzoor-Khan! One of the easiest ways to keep on top of the world is definitely by watching TED Talks. I try and watch at least one a day on a topic that interests me. The best thing about this platform is that it emails recommendations that align with your interests.
Imposter syndrome is something that I've seen in the most successful people to the intern. It's highly prevalent among women and people of color who don't think they have earned their spot or deserve their promotions/achievements. My only answer to this would be don't talk yourself out of rooms that you have earned your place in. I've found that many people's biggest critics are themselves, myself included. Sometimes, you have to fight past that voice and let your work and achievements speak for themselves. 
Also read: How I Became a Commercial Freelance Writer
"Don't let the imposter syndrome rule you. You deserve to be in the room you've earned your place in" – Aafiyah