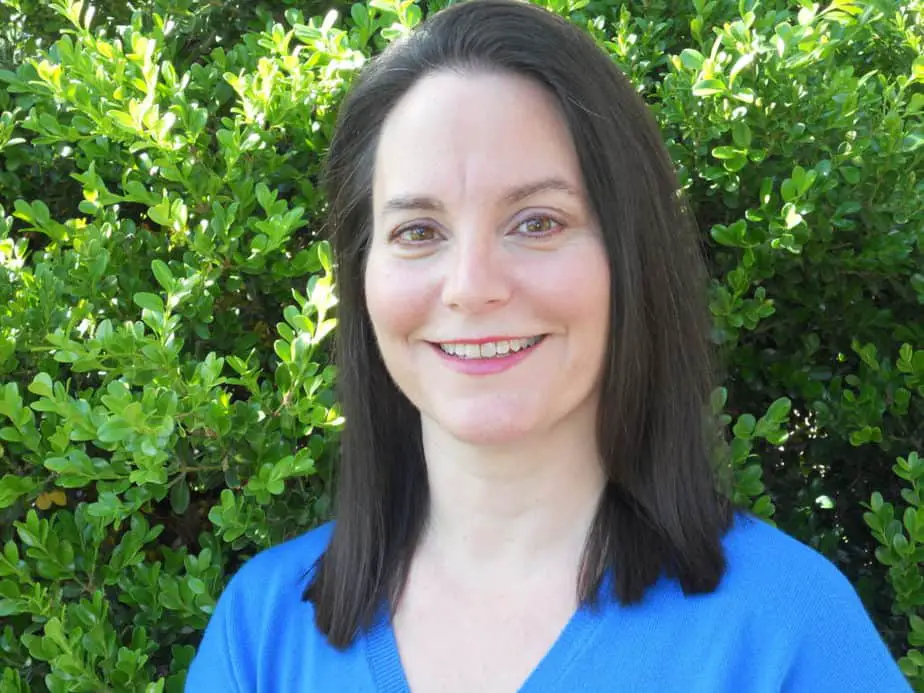 I'm New York Times and USA Today bestselling author Jennifer Ryan. I've been publishing suspenseful contemporary romances and women's fiction since 2013. To date, I've published 22 suspenseful western romances, plus 4 novellas, and 3 women's fiction novels. And there are lots more to come.How I became a Bestselling Romance Writer
I came to writing later in my life. I had several jobs before I became a full-time writer: bank teller, customer service representative, administrative assistant, project coordinator, cable systems designer. I worked until I had children. Then I was a stay-at-home mom and an avid romance reader. I could devour 7 to 10 books a week. When my two boys were both about to be in grade school, I returned to college to finish my degree and graduated suma cum laude with a bachelors in computer programming. I was 32 and about to have baby #3, which put a hold on my returning to work. That new degree I'd worked so hard to earn would have to wait to pay off in a new career. 
At the same time, all those stories I loved to read sparked my imagination. If I didn't finish a book before bed, I'd spend half the night making up my own endings, playing out the story in my head, until I could finish reading the author's version the next day. And then I started imagining my own stories. 
With three little ones, I needed my own…something. I wanted to feel fulfilled and feel the satisfaction of accomplishing something outside of being a wife and a mom, because I loved being both those things, but I wanted more. Something just for me. 
So while my little ones slept and my husband was traveling for weeks at a time, I started writing my own story, thinking that if I couldn't actually write a whole book, no one would know. But I did write that book. At the time, it was called The Hunted. I loved writing the first story so much, I couldn't wait to write the next one, and the one after that. 
I dreamed of being a published author. My goal: to see one (just one) of my books published and on a bookstore shelf. What an amazing thing that would be!
I did my homework. I read WRITER'S MARKET to learn about the industry and how to get published. I used the guide to find agents who represented romance authors. I looked up examples of query letters for my genre and queried agents, hoping one of them would like my work and represent me. I received a stack of rejections letters. Lots of them. But every once in a while one of those agents would say something about my work that I could use to improve my craft and the story. I didn't take offense or discouraged, but instead used their critique to my advantage.
One of those agents suggested I join a writing group. I found ROMANCE WRITERS OF AMERICA and joined a local chapter. I still belong to the Silicon Valley RWA today. I learned a lot from the organization and my fellow writers. They are a great resource for learning the ins and outs of the publishing industry as well as the craft of writing. The annual RWA conferences held classes and was attended by writers, agents, editors, and publishers. It was a great place to learn and network. 
It took 5 years to land an agent with a book I had interest in from other agents and an editor I'd submitted it to on my own. Some publishers allow un-agented authors to submit directly. In those 5 years, I wrote. A lot. I had nearly 20 manuscripts completed. While attending an RWA conference, I went to the Avon publisher's open house where all the editors were talking about what they were acquiring. One of the editors said she loved romantic suspense, but no one ever submitted any to her. I contacted my agent and asked him to send her my manuscript. 3 weeks after the conference, she bought it. Two weeks later, she said it would make a great series. I told her I already had 3 other books ready for her to see. She bought them all – and that first book I ever wrote, that had been turned down by several agents and editors, became the first book I ever published and the first book to hit the New York Times bestseller list. The Hunted became SAVED BY THE RANCHER in my HUNTED series, which turned out to be 5 books, plus a novella.
Since then, I've continued to work with Avon and my editor and we've hit the New York Times bestseller list several times, along with the USA Today, and Publishers Weekly bestseller lists.
How did I do that? Well, it helps that romance fans love series. To build my fan base, I wrote multiple books in each series, then I tied the series together by introducing characters in one series, who then got their own books in another series. Fans couldn't wait to follow the character and read their story. It is a part of how the romance genre works.
While I was publishing books those first two years, I'd also taken a job as a cable systems designer that allowed me to work from home. But writing 1 to 2 books and publishing 4 to 5 books a year became too much. Since the books were selling well and I loved it so much, my husband and I decided it was a good time to quit that day job and follow my dream. Not every author is lucky enough to do this, but I made writing my job. I work hard to still write 3 to 4 books a year, while also publishing 3 to 4 books a year. It's a lot. But I still love it.
At the same time I was gaining success, I realized that the agent I worked with wasn't doing anything to help build my career. It was scary to cut ties with an agent, but I needed someone who understood the industry, what I was worth as an author, and who didn't make mistakes that were costly to me. Though he'd been recommended to me by an editor I knew, he turned out not to be a good fit and completely inept at his job. Lesson learned. While you build a personal relationship with your agent, it's still business. And you have to look out for you. Trust your gut. If something doesn't seem right, it's probably not.
I did my homework in looking for a new agent. I asked my editor and other more successful authors than myself about their agents and who'd they'd recommend and why. I queried a handful of those agents and ended up signing with the agent my editor had recommended to me after an extensive phone conversation where I asked a lot of questions about what she'd do for me, how she could help build my career, and the details of what she and her agency offered.
Having a great agent, one who has your back and knows the business is invaluable. My career is better for having her expertise and talent behind me. And while you want an experienced agent, be mindful of signing with an agent who has a lot of big authors who will take up that agents time, leaving you wondering why you don't get the same attention. Being the agent's biggest client may not serve you either, as they may not have the experience to help build your career. But if the agent is with a good agency and they have the expertise of other seasoned agents to help out, that can be a good thing.
Check author's websites in your genre. Many of them will list their agent's name. If you subscribe to Publisher's Marketplace, you can look up agents and the deals they've made and for who. This will tell you that they've got contacts at the publishing houses you want to work for. Always follow the agent's instructions for querying them on their agency website, so your query doesn't get deleted for not following the guidelines.
Above all, if you want to be a writer, write. Make it a routine. Make it a job – even if it is a part-time side gig to your full-time job. 
When someone offers you suggestions, ideas, even a critique of your work, take it. Use it. You may feel like their tearing apart your hard work, but really they're offering you one perspective of what your readers will think of your novel. My critique partner, my editor, my agent, the copyeditor, the proofreader, they are all people who represent some facet of my readership. Their opinions and suggestions represent those readers. So use that as a tool to make your work better, but always remember the story is yours. You created it. You put it out there in the world.
I dreamed of having one, just one, book on the shelves. And then it happened and I dreamed bigger. I hit the bestseller lists. Then I hit a million copies sold. 
It is always an incredible feeling to see my books on the bookstore shelves. It never gets old. It always seems a wonder to me.
I hope this helps you in your journey to becoming an author.
Now, back to writing my next book.
If you're interested, you can follow me on…
Facebook: https://www.facebook.com/jenniferryanauthor/
Twitter: https://twitter.com/JenRyan_author
Instagram: https://www.instagram.com/jenniferryan_author/
BookBub: https://www.bookbub.com/authors/jennifer-ryan
Goodreads: https://www.goodreads.com/author/show/4693347.Jennifer_Ryan
How I became a bestselling romance writer