Many rounds of interviews and multiple applicants are often involved in the job offer process. In this article, we will see about 'What Time Of Day Do Job Offers Usually Come?'.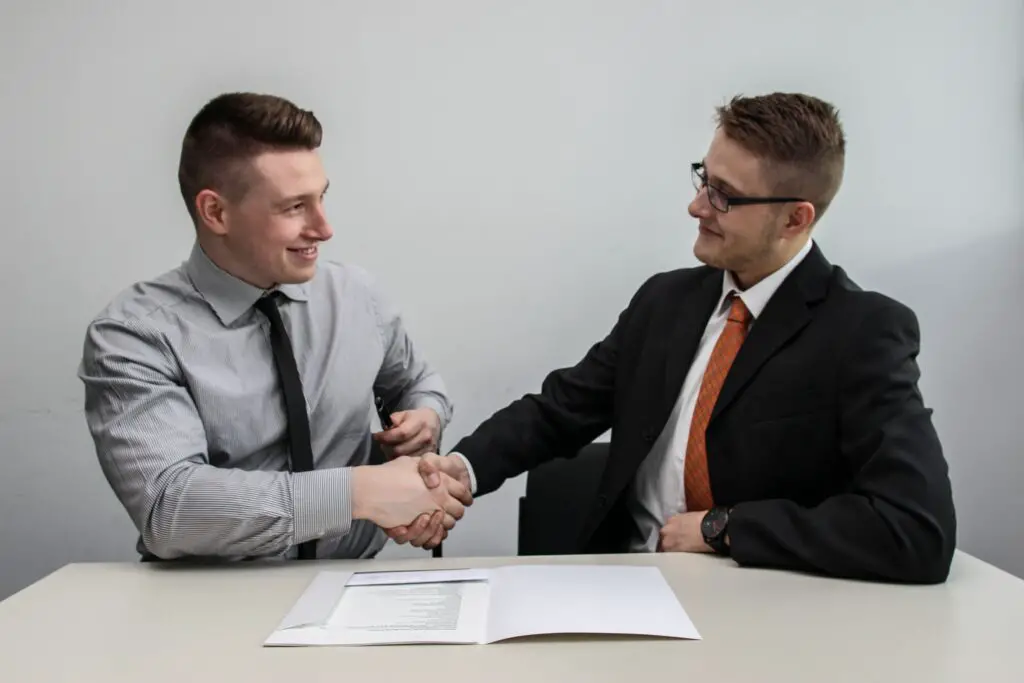 What Time Of Day Do Job Offers Usually Come?
Because it is customary to wait for job offer calls, it is good to know at least when employment offers are often made. Knowing the time provides you with a feeling of clarity and allows you to wait for the job offer call with calm. 
Time of the day is one of the most critical considerations when looking for new employees. The day of the week and time of day a job offer is made often depend on the company's internal working arrangement and the onboarding process. Both the recruiting manager and the applicant have shared their respective schedules. The best times to look for fresh job postings are late in the morning or late in the afternoon when the market is slowest. The greatest concentration of job listings emerged around 11 a.m., with 4 p.m. coming in second by a fraction.
Optimal Time of the Day for a Job Offer Call
The optimum time of day for employers to make job offers varies depending on the organization. Hiring managers typically try to fill many positions at once and make phone calls to potential candidates whenever they have a free moment. Some firms want candidates to indicate a time frame during which they may be reached by phone.
Any time of day might be suitable for them to contact out about a job offer, as long as the hiring manager allocates adequate time to react to any inquiries regarding the job offer during the call. Some typical times to expect a call about a job offer are listed below.
Mid-morning
10 a.m. to 11 a.m.: When the hiring manager's first obligations have been completed or squared away, employers may contact candidates between 10 a.m. and 11 a.m. In the morning, around 10 or 11 o'clock, you could get a call from a 9 to 5 job. By this time, hiring managers will anticipate that you will be awake and prepared to discuss the position.
Afternoon
12 p.m. to 1 p.m.: When calling the applicants who already have jobs and may not be available in the mornings or late afternoons, some hiring managers prefer to make job offers between 12 and 1 p.m. If you accept the position, the recruiting manager will have time to produce your formal written employment offer the same day.
End of the Day 
4 p.m.: As a means to end the workday on a good note, many hiring managers contact job candidates at the end of the day to make an informal employment offer over the phone. If the hiring manager gives you a call around 4 p.m. on a weekday; you will have plenty of time to think about it before heading home, and they will have time to make any necessary revisions to the hiring materials first thing in the morning.
Evening
It is very unusual for recruiting managers to make job offers late at night, mainly to applicants who already have full-time work. Recruiters are serious about getting to know you will call between 6 and 8 o'clock, giving you enough time to get off work before calling late at night.
It is beneficial to be aware of it since it will save you time and energy while you wait. It will also effectively deflect nervous sensations, allowing you to reply to the job offer presented at that time.
Conclusion
Candidates that actively look for job openings and apply for them when they first become available have a better chance of being noticed and getting in on the first round of interviews. Every company has its schedule for reaching its chosen applicants; it is best to know when they will call you. Being prepared is usually a good idea.
When some candidates apply for new positions, they are still working at their former ones, so the recruiting manager maintains track of their work hours. The hiring manager may request a short period from the candidate to inform them of the job offer. You cannot establish the period in this circumstance since it depends on the hiring manager's available time. As a result, it might happen at any moment. 
FAQs
1. Does the Company Often Contact or Email Employment Offers?
Employers often contact candidates by phone or email, but you may get a formal letter asking you for an interview. They will inform you of whom you will meet through email, letter, or phone call.
2. Do Interviewers Contact You on Weekends?
In the short term, recruiters sometimes contact prospects on weekends. Whether or not they really do depends on the recruiter. The solution to this problem is not as straightforward as job seekers may hope. A lot rides on the hiring manager or company offering the position.
What Time Of Day Do Job Offers Usually Come?