Training jobs are the most evolving career in the recent job market. Training means, teaching a person or group of people a particular skill or behavior. When a person is hired as a teacher, he or she is needed to go through training courses to learn the particular school's skills and ways of teaching to prepare for their school curriculum. But training is not only compulsory for teachers. Every aspect of a career depends on training and all professionals have to go through this process. Let us know Training Job Titles.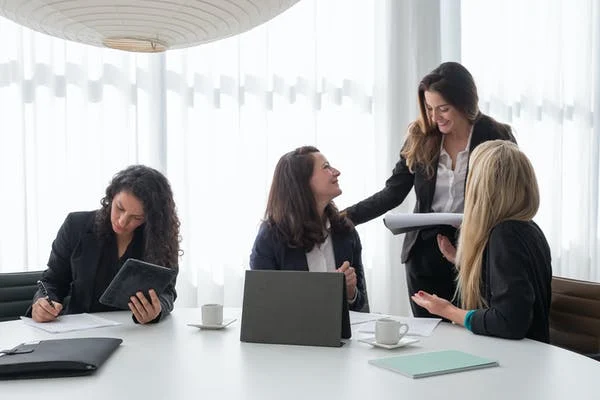 Training jobs are as important as any other kind of job. If you are a trainer you should go through the same training process once in a lifetime before you start training others. Skilled trainers know how to present a particular job and bring forward the skills and development process to the group of people. There are all kinds of training for all kinds of jobs. There are different kinds of training titles such as Teacher's Training, IT Training, Development Training, Training Intern, Sales Training, Medical Education Training, Training Executive, Training Management, Training Specialist, and many more job titles. Under each job title, there are other sub-categories. Let's look at some titles one by one:
Teacher's Training- Training new and old teachers through tasks and demonstrations of a real classroom full of students. 
IT Training- Technical training of IT personnel who are new or learning advanced skills to develop a career in the IT sector.
Sales Training- Training sales officers from banks, stores, or companies through lectures, on-the-job experiences, meetings, and conferences.
Medical Training- Training new or future doctors through assignments and participation in different sectors like surgery, pediatrics, or neurology to learn the skills in each field.
Development Training- Training to enhance a worker's skills and performance level at an organization. Training methods are used to help the person to increase motivational skills.
Education Training- Training of educators or new teachers who are willing to teach at an institution. Training is given for the development of teaching skills, within the curriculum. 
Manager Organizational Training- Training employees to develop new skills and transfer knowledge within an organization.
 Program Training: Training employees with knowledge and skills within a plan and sequence. There are different training programs for different professions. The training is designed to aim at employees to be able to achieve a business goal.
Field Training- Training an officer by another officer on a particular work as a tutorial either at the office premises or outside. The employee learns new skills by following instructions during the training and this is called field training as it is sometimes done outside the office premises.
Curriculum Development Training- Training methods are used to help a teacher develop one's curriculum to teach students with more of a global perspective. Incorporating new techniques into the teaching methods is one good reason for this kind of training.
Every organization, institution, or company needs a training section where trainers guide new and present employees to grow and progress in their respective roles.
What do trainers do?
If we generalize the word "Trainer" then it would mean, a person who trains someone to learn new skills to develop oneself. A trainer is usually a skilled person who has more experience in the field or job he or she is working for. The human resources department assigns personnel or the trainer to guide employees for helping develop their careers and the growth of the organization.  But before training others the trainer has to be prepared also. He or she has to prepare a lecture, or task and provide assignments to the trainees. He or she needs to produce a scheduled task and also maintain timing while training. This is often called on-job training. On-job training is when the employees observe an employer or skilled person learn each procedure or process to be followed. 
There are lots of training roles employees can choose from when working in an organization or company:
Training Assistant
Senior instructor
Learning and development specialist
Training instructor
Director of training
Learning and development consultant
Learning and development manager
A trainer needs to carry a special skill to complete the training process successfully. These skills are- communication, creative thinking, interpersonal, attention to detail, and technology.
What is team training?
Training can be focused on one person or a whole team. When training a team of employees, the trainer will have to design tasks to provide every participant with the same assignment and method to be used to perform the given task. Team training is defined as training in which teams are used to improve teamwork and how to achieve goals as a team. Although, in team training, individuals are given task work and meant to use knowledge of their own the whole idea is to work with a team involved. The overall team's performance is then evaluated by the trainer or executive. This shows how productive the team can be. When training a team, the trainer should include these responsibilities in the training process or taskwork provided to produce a successful training session: –
Conceptual Understanding
Application of conceptual understanding
Procedural learning
Feedback
Social support
Positive attitude
Positive professional identity
Use of computers
Behavioral Modeling
A lot of organizations have multitasking and complex work to be done with many different sources of information or people involved. This is why teamwork is the best solution. All the people who are involved in one task should work as a team to solve a task or problem. This is a way to encourage interpersonal skill development and working in groups.
Conclusion:
There are so many options for training jobs in the professional sector that employees have opportunities to develop their skills and knowledge to enhance their careers in the global job market. Training jobs are developing more day by day, and the advancement of technology, has helped improve this sector a lot. New employees can become trained and eventually become a trainer themselves, they will in turn guide more newcomers at their workplace.
Training Job Titles-Know More