Witnessing distress or facing hardships about applying for a job at Amazon? Then, you are at the correct place! We will give you a thorough comprehension of how to go about the same. Through this article, we aim to bolster your knowledge. We will enrich you with how to apply for Amazon and get an offer from them. The article ahead will take you through all the steps required to land you at the Amazon office. So, keep your senses ready to take the information from us. Let's know The Guide To Landing A Job Offer At Amazon.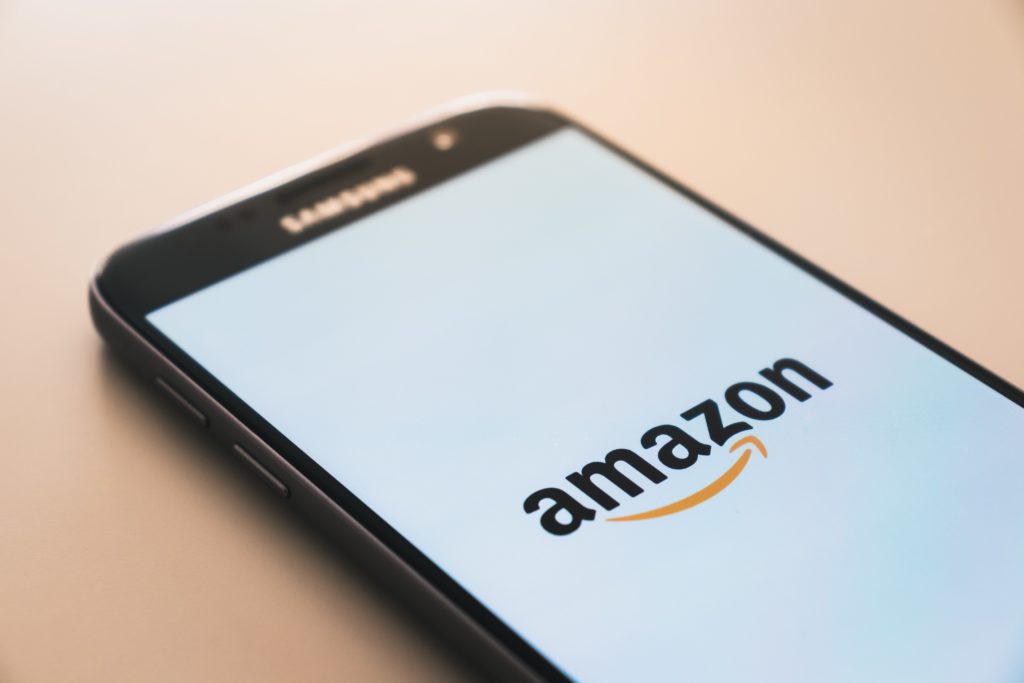 Applying for Amazon and getting the offer
Stepwise application for Amazon job
We heard that you wish to start a new journey with Amazon. But you are confused regarding how to apply for any opening there. Nothing to worry about! We are here to guide you through all the steps. The process to apply through the Amazon job portal is quite convenient and simple. Here, we have enlisted the stepwise procedure to use for Amazon. Keep reading!
Type 'Amazon. jobs' on the search bar and click on the search button
The Amazon jobs screen will appear. Now start looking out for opportunities and job postings of your interest.
You can search the job postings based on specific keywords and other filters like the location where you're seeking the job, category of business of job you're looking for
After you have discovered a suitable opening, click on the 'Apply Now button. This button will be present beside the job title at the topmost part of the webpage.
Some other instructions may show up on your screen. You will be required to create an account to apply. If you already have a profile, then just log in with the registered credentials.
Fill in all the details that will come up on the screen. Follow the general directions, and this way, you'll complete applying for Amazon.
Useful tips from experts
We know that this job is essential for you. We are aware of the fact that it matters a lot. So, have your eyes here and read some of the genuine expert tips. These ideas are collected from experts, and you must value them every time. Here, it goes:
Keep your resume simplified but much informative. It should speak loudly in volumes about your skills, experiences and reflect your personality. Creativity is always welcome, but rather than spending hours designing the resume; you must enhance your skills. Use short sentences to talk more. Be to the point and brief. However, do talk in length about your previous jobs, your aptitude, and your level of expertise.
In your resume, highlight your key achievements and try using powerful action words. Align your resume with the job description you're applying for. This will ensure better chances for you.
Always specify what distinct qualities you have and what easily distinguishes you from others. Mention what you have in store to offer Amazon and how you would be an asset to them.
It is preferable if you can show your achievements in a quantitative method. The game of numbers can help your resume stand out. Example: proposed for influencer marketing that led to a growth of 24% in sales of that year
One of the valuable tips is to identify your interests and potentials. Amazon has many job openings, and you must not get perplexed by going through the job titles. You must possess clarity about the work and the department you're most efficient to handle
Other essential details to know while applying
Clearing the interview round
Worried about how will you ace the interview? What questions may you encounter? Again, we suggest you worry less and read more. 
The first thing that you need to do is to build your confidence. It is the arrogance displayed in interviews that help people land the job. You must research the work culture at Amazon. You can refer to their official website, where they've mentioned their principles. Try thinking to correlate them with what you've done till now. Try building stories where you've incorporated those principles.
The next step is entirely predictable. Any guesses? Correct! It is preparing for a behavioral set of questions. For acing this, you need ample practice and confidence. We have some examples of these questions below that will help you understand what could be asked. Here, they are:
Talk about your experiences when you have demonstrated your leadership qualities. What roadblocks did you encounter, and what measures did you take?
What is your source of motivation, and how do you propose to motivate those who feel useless or like failures?
You have come across customer complaints regarding a product. The in-charge is your relative, and he is found guilty of the errors. What steps will you take? Will you punish or leave him? 
Point out some of your major weaknesses, and how do you propose to overcome them?
Tell us about the time when you have faced failures in life. How did you keep yourself motivated? What did you learn from those experiences?
If you have applied for a technical role, practice all the technical questions before the interview. You can be given various situations where your answer shall speak about your technical soundness, patience, and situation handling. It will be better if you incorporate technical aspects like coding, designing, or programming in your skill-set
We often have seen candidates being questioned in interviews that 'Do they have any questions?'. The answer should be, "Yes, sir. I have some questions to ask". But candidates often neglect and reply with a NO. This turns out to be disappointing as they expect you to show some enthusiasm and ask anything. Example: what are the parameters on which success is measured at Amazon? Could you tell me more about it?
If it's a telephonic interview, ensure that you are in a quiet, serene, and comfortable environment. Exterior distractions can hamper your consultation. Also, check your network and connections. Keep double networks ready in case the need arises. Have a pen and notebook to jot down any vital stuff discussed
Sample interview questions
Let us have a look at the sample interview questions and answers for your interview at Amazon. We have some recommended answers for the same. We will advise you to follow our guidelines for the most appropriate and unique solution.
1. Tell us about a time when you handled a complaining customer, and how did you tackle the situation?
Ans: "I came across a customer whose order was put on backorder, and it made her quite dissatisfied. She was looking for the product as soon as possible, and the delay surrounded her with clouds of worry and tension. I was a responsible employee who heard her complete issue. I interrogated her just to clear my doubts and get a better understanding of the situation. I gave her a comforting reassurance to get her confidence back. Then, we had a full-fledged discussion over what other substitute would work for them. If that's available, we can deliver it faster. After finding out the solution, we canceled our old order, and she placed a new order with us. Then, I made sure that the delivery was faster than what she expected, free shipping one. This made her happy with the response and support that had been provided to her."
2. In today's times, we often forget to apologize and accept our faults. In this view, tell us about the last time when you had to apologize to someone.
Ans: "As far as I could recall, the last time I apologized was to a customer who complained about the default product that was delivered to him. The product had minor defects, and the customer grew sad towards our services. Finally, I realized that we were at fault, and I have learned that recognizing and accepting our mistakes is never bad. In light of this, I apologized to the customer, and he forgave us. Further, I made sure that the correct product was delivered to him in earnest. He was happy with the fact that I embraced my mistake and, unlike others, did not neglect his plea."
3. What do you like the most about Amazon?
Ans: "For me, the word Amazon itself suggests a forest of opportunities hanging at every tree. What I like the most is that it is customer-obsessed and believes in satisfying the customers. I have a similar ideology whereby I believe that customer delight and satisfaction can help a company enjoy the fruits of success in the long run. Amazon builds a strong relationship with its customers, and the way they strive towards comforting them is an adorable action."
4. Why at Amazon?
Ans: For this answer, you need to tailor your thoughts and find out what highlights Amazon in your eyes. Here, you may talk about the technology that you wish to operate or the loyalty that they have built. You can talk about a product, service, or software to which you believe you can add value. Be specific and bring out the positive impression that the company has made on you. Remember, the answer should be pretty distinct and unique here. This answer can be a winning pitch. Thus, we recommend you tailor your solution.
Conclusion
We have jotted down all the sparkling details above. Make sure you go across all before and while applying at Amazon. We would appreciate it if you share this article with all who require it. We have made sure that we cover all the details in our report and make it as informative as possible. Thank you for reading till the end! All the best!
The Guide To Landing A Job Offer At Amazon