First founded by Elon Musk in 2002, SpaceX is now a giant in the global space exploration industry. Besides space exploration, SpaceX also develops transportation services meant for space. In addition, Elon Musk is trying to achieve the impossible of setting up a base for humans on Mars. The contents of this article will focus on providing you with an understanding of the multiple job titles currently available at SpaceX. As SpaceX is a space exploration corporation, for you to work with the organization, you need to have outstanding talent in computer science. Let us know SpaceX Job Titles.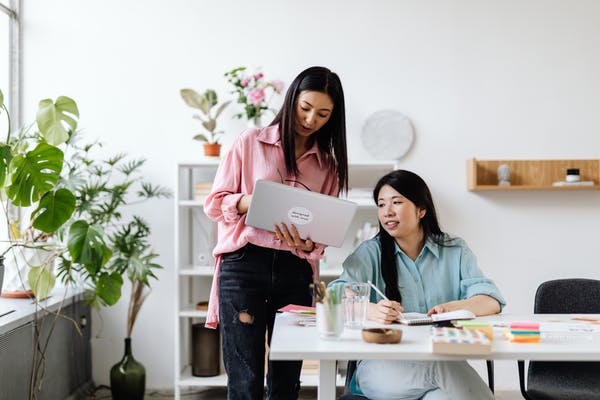 This article provides you with six job titles at SpaceX that are currently available to be filled. The SpaceX job titles are Application Software Engineer, Site Reliability Engineer, Developer Tools – Software Engineer, Metrology Specialist, etc.
Application Software Engineer
This job position will expect you to work in the heart of the SpaceX organization in developing technology that can transmit super-fast internet services from space and quicken the release of vehicle production. 
One of your primary responsibilities as an application software engineer for SpaceX is that you will assist in the development and maintenance of starships. Additionally, you will be expected to find practical solutions to problems that SpaceX users may find difficulty operating. Therefore, your primary qualification should be expertise in program development and a degree in computer science.
Site Reliability Engineer
This job position will expect you to work closely with the operations team at SpaceX and be responsible for maintaining the products and services critical to the mission is a success. In addition, you are further responsible for the upgrades and performing inspections of the system software's. 
This role typically requires the applicant to know Linux operating systems and over three years of experience with python programming, and the ability to administer system developments and overall user experience efficiently.
Developer Tools – Software Engineer
During your time in this role, you will be required to perform software maintenance checks on the primary system of the organisation's SpaceX fleet. Additionally, you will be responsible for all the software engineering tasks that are performed as well as the development of new software that will assist the organisation in becoming more efficient in space. 
The main requirements for the applicant for this role are that they are experts in the field of computer science while holding bachelor's or master's degrees in either computer science or electrical engineering. This role only requires 2 years and above of experience with using software using the likes of Python and Linux. 
Metrology Specialist
The main task for the applicant for this position is to be able to communicate perfectly with current and future organisations that have a partnership with SpaceX. You will be required to communicate with external partners to establish outsourcing duties as well as maintain the internal database and communicate with clients regarding the status of their system upgrades. 
As this is an entry position, the requirements are that the applicant possesses at least a high school diploma in any field, as well as experience in working within an aerospace and logistics environment. Some of the skills that the employer looks out for are such as having proficiency in Microsoft office, maintaining a positive attitude during tough situations and having experience in a fast-paced work environment. 
Facilities Manager
As you can see, not all job positions at SpaceX require knowing computer science or programming. This role as a facility manager will expect you to lead all operations within the building including janitor services, building operations and general maintenance. 
Additionally, you are required to organise a meeting with current partners regarding anything that is to do with the operations of the facility or the maintenance or janitorial duties for the building. You also must construct and oversee the plan for the installation of upgrades within the facility. 
The minimum requirements for the candidate for this role are to have experience in managing financial budgets, an understanding of the Microsoft office tools as well as being able to maintain high standards of cleanliness in the facility and the ability to work on your own without any supervision. 
Security Coordinator
This is another job position at SpaceX that does not require the applicant to have any knowledge of software development. As a security coordinator, you will be responsible for checking all the people that enter the SpaceX budling, as well as implementing several security measures such as the installing and upgrading of security cameras.
In addition, you will also be expected to track all events and special clients, as well as provide the best security service to visitors and employees of SpaceX. The basic qualifications accepted for this role are a high school diploma, together with over three years of work experience as security personnel for a large organisation in a building or a facility.
Conclusion
In conclusion, The jobs on offer are in various fields of expertise such as web development to the security management. If you have the right skills and enough work experience, then it would be recommended to apply for any role at SpaceX as this is one of the most exciting organisations to currently work for. The following section of this article will feature FAQs that you have about SpaceX and the job positions on offer. 
Frequently Asked Questions 
• What is the interview process like at SpaceX? 
At SpaceX, the interview process is like any other you would go for if it were a multinational organisation. Once you have successfully submitted your application, you will be contacted by HR and asked to set up an interview soon. this interview could be done online or in person. Once you have completed the interview process, you may need to wait an additional couple of days for a response from HR. 
• What is the best part about working at SpaceX? 
A lot of employees suggest that the pay is probably the best part about being an employee of SpaceX. Some even talk about the additional benefits you get as an employee. 
Grammarly screenshot: 
SpaceX Job Titles-Know More