Getting a job that pays enough for you to live well is important as you need money for a lot of things. Depending on where you reside and your current style of life, $20 an hour could enable you to live comfortably. This article will provide you with a list of jobs that pay $20 per hour.  let us know about that the Jobs That Pay $20 Per Hour-Know More.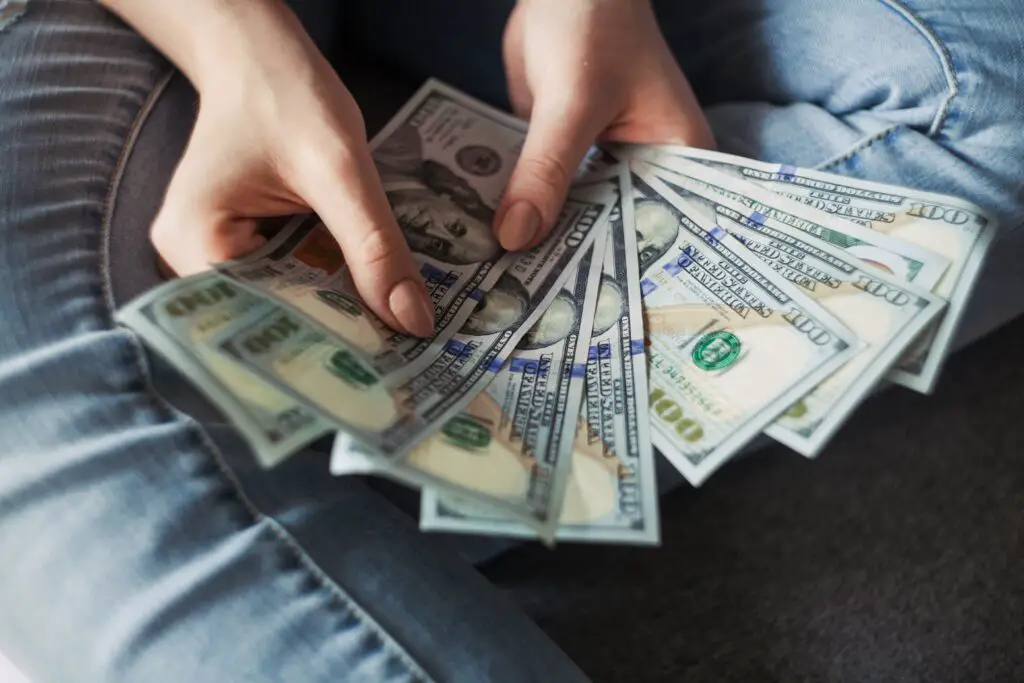 There are several jobs that pay at least $20 per week depending on your skills and ability. The top 15 jobs that pay about $20 per hour include proofreading, online tutor, virtual assistant, social media marketer, website developer, freelance writer, bookkeeper, delivery driver, photographer, graphic designer, transcriptionist, blogger, real estate agent, sales representative, and fitness instructor. Many times, you can work from home because these occupations are remote. While some of these jobs require that you attain a level of education to be able to do them (online tutor, proofreading), some do not require any education such as delivery drivers. 
Proofreading
Proofreading involves paying attention and effecting corrections to grammatical mistakes, spelling errors, punctuation, and syntax errors in a document.  Its average pay per hour ranges from $16 to $25. 
Virtual Assistant
As a virtual assistant, you provide all sorts of assistance (administrative, technical) to help run a business. This can involve data entry, internet research, booking travels, planning, etc. Its average pay ranges between $10 and $70 depending on the type of service you provide. 
Social Media Marketer
They perform tasks such as creating engaging content, uploading, running social media ads, and engaging with customers to boost the image of the business and also increase its sale. Its average pay ranges from $18 to $30 per hour. 
Bookkeeping
A bookkeeper is responsible for maintaining and tracking financial records such as income, assets, and expenses. Its average pay ranges from $15 to $25.
Website Developer
A web developer is responsible for using codes and markup to create a website. Although coding requires gaining knowledge and experience, it is not hard to learn. Its average pay ranges from $18 to $65 per hour. 
Freelance Writer
Being a freelance writer involves writing articles for websites & blogs, content writing, and copywriting. Its average pay per hour ranges from $12 to $30. 
Online Tutor
An online tutor is an educated individual that is responsible for helping students with their homework or teaching a new language. Its average pay ranges from $20 to $58 per hour depending on what you teach. 
Photographer
Photographers are responsible for making documentaries about places, products, people, and events by taking pictures. The average pay per hour is about $22. 
Graphic Designer
They are responsible for creating logos, campaign flyers, advertisements, designing websites, etc. Its average pay ranges from $15 to $45 per hour. 
Transcriptionists
They work in the medical, business, government, and legal fields by helping them type out conversations or other audio recordings. The average pay per hour ranges from $15 to $30. 
Blogger
A blogger is responsible for uploading original and captivating content on a blog. The average pay per hour ranges from $15 to $35. Affiliate marketing and sponsored posts and adverts are additional sources of income.
Real Estate Agents
They are professionals who specialize in the purchase, rentals, and sales of properties. They act as advisors on property values. The average pay per hour is about $20 to $70. 
Sales Representative
They are responsible for all kinds of sales, either by working for a company or running your personal business online. The average pay per hour is about $22. 
Fitness Instructor
Taking individuals through exercise and yoga classes is the responsibility of a fitness instructor. You can also work as a private fitness trainer at home, gyms, schools, parks, and communities. 
Delivery Driver
It involves picking up restaurant orders and making deliveries to customers. You can work with DoorDash, Uber Eats, etc., and get average pay of about $20 to $25 per hour including tips from customers. 
Conclusion
Most of these jobs are flexible and even allow you to work on multiple projects. For example, working as a freelance writer, an online tutor, a virtual assistant, etc, provides you the option to work as contract staff and you can work on other projects. Also, you can decide on what type of jobs you take depending on the pay and the interests involved. You can also have these jobs as part-time jobs such as delivery drivers that work during rush hours. 
Frequently Asked Questions (FAQs)
$20 in an hour is how much per year? 
Yes, there are several jobs that offer a base salary of $20 per hour. However, your annual pay depends on the number of hours you work in a day, weeks, months, and years. If you work 40 hours a week, you are going to end up with an annual salary of $41,600 in a year. 
Yes, it is considered good pay as long as it is higher than the minimum wage per hour. 
How can I make $30 per hour? 
There are different jobs that offer up to $30 per hour and these include radiation therapist, real estate broker, sales director, construction manager, air traffic controller, elevator repairer, security administrator, etc. 
Jobs That Pay $20 Per Hour-Know More