Lowe's Companies is an America-based company. It functions as a retail company that deals with home improvement products. Their range includes appliances, carpet, lighting, and every little thing a home needs. The company headquarter is situated in North Carolina. It has stores in America and also in Canada. Be it a full-time job or part-time work to earn extra bucks, Lowe's might have the right job opportunity for you.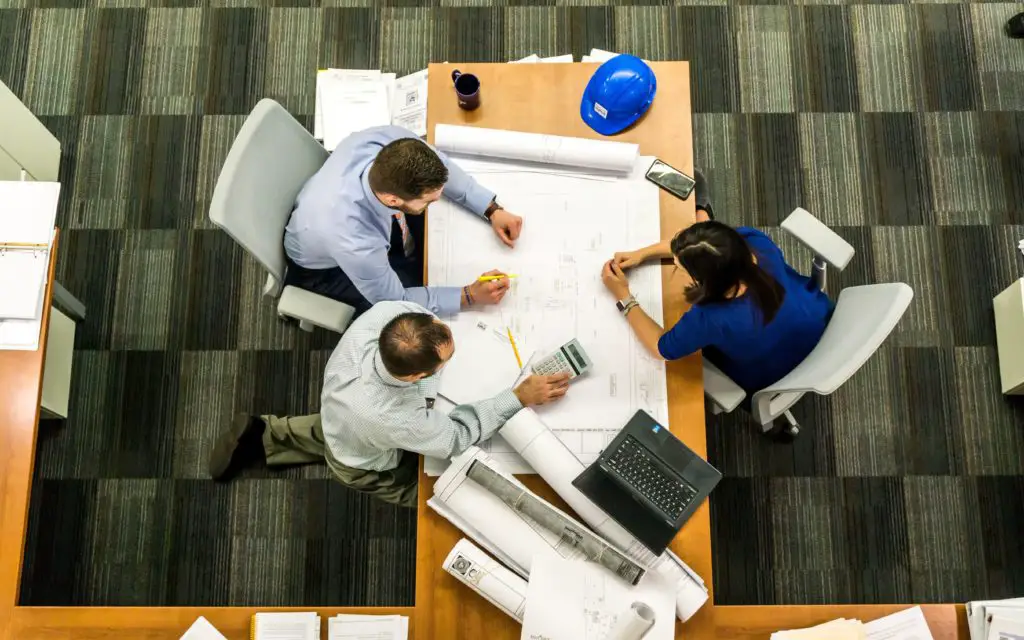 How to get a Job at Lowe's?
A job hunter can apply for a position at Lowe's either online or offline. One can fill out paper forms at the store locations. Applying for a job online is a convenient option. One has to create a profile and login to filter the opportunity suitable. If shortlisted, the applicant gets a notification for an in-person interview. You are selected contingent on your background check and after it is done, you are hired.
Lowes receives a huge number of applications throughout the year. Knowing the whole hiring process in detail might help you get that competitive edge over others. Here is the whole process followed by Lowes to hire its employees.
Application Process and Interview:
Offline: The offline application process involves visiting the store and filling out the form. This also gives you a chance to interact with the hiring manager to schedule an interview on the spot. 
Online: Online application process can be completed from the comfort zone of your home, thus it is more convenient. One has to create a profile, fill in the details and answer the questions involving situations and personality. The applicant has the option to login into the profile to know the status of the application. 
Interview: Once the details are successfully filled, the company reverts back to the applicant after screening the application. If you fit into the criteria, then you will hear back from the hiring manager to schedule an in-person interview. 
The interview usually is conducted in two phases. 
First Phase Interview: The first phase is the standard interview that every employer conducts. It includes asking standard questions regarding the potential employee. It is expected that the store manager might be the interviewer and can put forth questions regarding retail work.
Second Phase Interview: Once the candidates pass the first phase they are directed to the second phase. This phase includes the legal and administrative tasks. 
Preparation for Interview:
Getting an insight into what the interviewer might ask is always helpful. So, here are some interview questions that might be asked at Lowes.
How much do you know about Lowes?
State the location of the headquarters. You can choose to name some of the products Lowes deals with. You can also name the year Lowes started: 1946.
What would you do if a customer is upset?
Frame the answer saying you would want to communicate with the customer. If there is an issue finding a product then you would locate it for them. If the products need to be replaced, you would replace them under the policy.
Let's discuss your availability.
Let the employer know that work would be your priority. It would create a better impression if you say that you will understand if you are required to work on a holiday. 
What is your motivation?
Talk honestly about the non-materialistic things that motivate you. You can add that performing well on the given task gives you satisfaction. Say that you like refining your work.
Name some of Lowe's competitors.
Some of the competitors you can name are Walmart, Home Depot, and Target.
State some of your strengths and weaknesses.
Never say you do not have any weaknesses. Name some experiences which are relevant to your job profile and let the employee know you are determined to work on them. The best way to approach the strength question is to talk about your real-life situation and derive what gives you an edge.
Why did you apply for this post?
    Tell them about your job expectations. Let the employee know that you are eager to work with Lowes. You can also say, you have an eye for home improvement products. 
Why should you be hired instead of the other candidates?
Remember, most of the jobs at Lowes are manual labor jobs. Show that it is your willingness to work hard that sets you apart from others. You can convey that you are friendly and possess the required communication skills.
Tips for Interview at Lowes:
It is a given that you must research the company you are applying to. 
Approach the question with honesty. 
Carry a few copies of your resume. 
Gain sufficient information about customer service. 
Try to go through your resume that includes your work history and education. 
Maintain a decent look, and go for a presentable attire and neat hairdo.
Background Test and Drug Test:
Lowes does a background test before confirming the job. The employer goes through the driver's records, credit records, and educational and criminal records. It is better, to be honest about the criminal records on the application itself. Lowes does hire some felons, it considers different factors. The criminals with a violent track record are not hired. 
Lowes also does take a pre-employment mouth swab drug test. 
Eligibility Criteria at Lowes:
For entry-level jobs, Lowes has certain requirements.
The applicant must be at least 18 years old. 
The applicant must know how to read, write and solve basic arithmetic problems.
An eligible candidate must be able to handle prolonged sitting or standing. 
A physical requirement to lift the weight of around 25 pounds without assistance and over 25 pounds with assistance is a must.
Roles at Lowes:
Cashier: The CSA associates who work as cashiers start with the minimum wages. With time, they can be promoted to be the lead cashier. The cashier needs to be aware of the promotion policy. A person with a polite attitude and good communication skills is usually hired to be the cashier. 
Sales Associate: The duty of the in-store sales associate is to help the customer. People who have some knowledge of hardware or power tools are well suited for this job. Depending on the store location, a sales associate can earn around $8 to $17 per hour.
Management: The responsibilities of the managing department include supervising, hiring, and training the crew members. This team also has to schedule employees and assure the profit of the store. The managers can earn somewhere between $20,000 to $65,000 per year. The pay scale depends on the work experience, job title, and some other factors. 
Benefits Lowes Offers its Employees:
The employees get access to medical and life insurance.
The company policy includes, paid vacations and paid sick leaves. 
As a Lowes employee, you get an option of 401(k) retirement plans.
An employee gets the perk of store discounts.
One might also avail of tuition reimbursements while working at Lowes.
Opportunity to Grow:
Lowes University Training Center provides its associates an opportunity to develop their skills and knowledge about customer service. The facility now provides a store manager leadership experience program and a district manager leadership program. It also promises to bring out new programs to increase its scope. It boasts of training more than 750 of its store and district store managers. This has brought up a new revolutionizing way of training the associates, to build upon their own success as well as satisfy the customers.
Dress Code at Lowes:
The company policy is flexible when it comes to Lowes. An employee can wear anything as long as it is clean, decent, and presentable. It can be khaki pants and a shirt.  The shirt you wear to work should not have any logo on it. 
Lowes is always in search of reliable and trustworthy employees to manage their stores. Getting a job at Lowes might not seem that tough if you possess strong communication skills. The company expects its employees to be prompt in customer service. So, keep looking for opportunities you might a fitting job at Lowes.
Frequently Asked Questions
Is an interview at Lowes difficult?
Lowes is a company that receives about 400,000 job applications. However, the company only hires around 20,000 employees. The figures themselves show that getting through the application screening process and then the interview might be a bit difficult. 
When are you paid at Lowes?
The remuneration is paid on a biweekly basis. There is also scope for bonuses if the customer gives good reviews to the store. Payment for retail employees might be about $8-$20 per hour, depending upon the job title. 
Does Lowes take a drug test?
The company reserves the right to take a drug test. It does take a pre-employment drug test. The process includes a mouth swab test with a cotton swab that is sent to the laboratory for testing. 
How much does a full-time employee work at Lowes?
A full-time employee is supposed to work for at least 32 hours per week and a period of 12 months. Usually, the full-time employees have scheduled timings to work for about 35-40 hours.
How to get a Job at Lowe's?