Anybody who knows the word 'fashion' will know who Louis Vuitton is. Ruling the world of luxury fashion for many years, Louis Vuitton was founded Vuitton in 1854 in Paris, France. Late in 1858, Vuitton introduced the flat-topped trunks made of Trianon canvas. These trunks were made lightweight and airtight. Let us know about that the How To Get A Job At Louis Vuitton?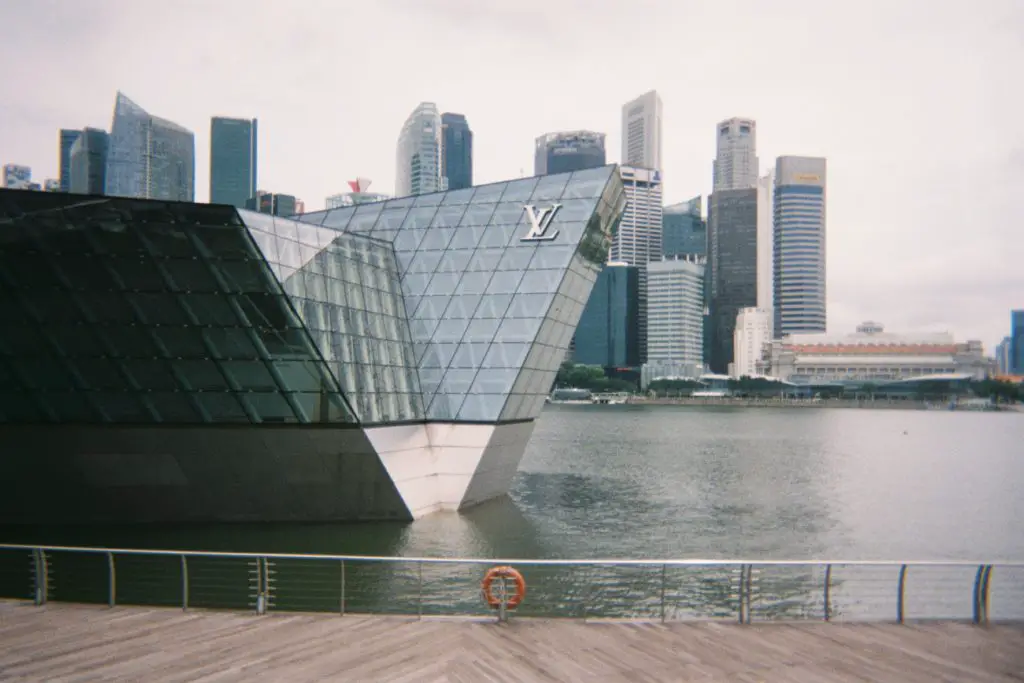 The French Luxury fashion company makes shoes, jewelry, bags, sunglasses, and luxury leather goods. Their logo "LV" rules the fashion world with their exquisite collection of top-notch luxury goods. 
Job opportunities at Louis Vuitton
It would be a dream job for every fashionista to work at Louis Vuitton. You can first-hand see what the label launches every season and how things keep rolling at Louis Vuitton. We discovered that the whole interview process at Louis Vuitton is medium in difficulty and takes almost a week to complete. 
After extensive research, we have compiled all the information required for an enthusiast to land a job at Vuitton. 
Read on to know the eligibility required to work at LV and how you can apply for your dream job at LV.
 Eligibility Criteria
The minimum age to apply for a job at Louis Vuitton is 18 years. Usually, LV hires candidates with no prior experience in sales but requires them to have a high school diploma. The candidates recruited for sales get provided with proper training on LV luxury goods and craftsmanship. 
For managerial posts, the minimum level of qualification is a bachelor's degree in fashion and communication. Also, in-house employees get promoted within rather than hiring outsiders. It might be for the fact that they don't have to train the new. 
Recruitment Process
So, Louis Vuitton has their dedicated job portal providing new career opportunities now and then across the world. From what they have mentioned on their website, they accept job applications both online and in-store. While in-store applications get processed as recommendations by their employees, the online job portal offers a wide range of opportunities.
Whether online or in-store, before you apply for any position at Louis Vuitton, visit one of their stores and be well aware of their latest launch and best products. Learn more about their history, as it might come in handy during the interview.
Following are the steps involved in the recruitment process
The first round of the interview process is the telephonic round. It is to assess your profile and check if it matches the requirements while knowing better about you. 
Then you will be asked to meet their HR in person to explain your job requirements in detail. 
If all goes well, you will meet your potential manager in the third round to explain what they expect from you at the job. At this level, you are welcome to ask as many questions regarding your job profile. It will shed light on your understanding of Louis Vuitton and its goals.
Depending on the position you are applying for, you might or might not have a final round with the Senior Manager who will access you more to find if you are the right fit. 
That's how it will take almost a week and if your background and experience favors, you are now part of the Louis Vuitton family.
Salary 
Being one of the largest fashion houses in the world, Louis Vuitton's salary package is above average than other fashion houses. More than 54% of employees believe that they get paid fairly.
Sales Associate with no prior experience can earn up to $19.30 per hour. 
Sales Assistants get paid an average of $35,000 per year.
The Sales Manager gets paid an average of $64k per year.
Client Advisor gets paid an average of $46k per year.
While the Client Director gets paid an average of $168k per year, the Client Relations Specialist gets paid $47k per year.
Employee Benefits
The top fashion brand offers tons of employee benefits, and we have listed the most beneficial ones below
Of all the benefits provided by Louis Vuitton for their employees, Pension Contribution is the most favorite. Louis Vuitton pays twice the pension contribution of every employee into their account. For example, if you contribute 3% of your salary towards your pension scheme, LV contributes 6% towards your account.
The Annual Bonus Scheme offers an annual bonus to every employee based on the performance of both the employee and the company.
Annual leave for employees is categorized under different bands as Band A offers 24 days annual leave, which increases to 28 days with an increase in service. Band B offers 26 days of annual le, e increasing to 28 days, and Band C, D, and E offer 30 days of annual leave. All the annual leave is paid leave and varies according to different categories of employees.
Car allowance is offered to employees falling under the eligibility.
Private medical insurance is provided for employees under Band C while employees under Band D and E will be offered full family insurance.
Company-funded Health Assessment is provided to Employees under Band B, D, and E every two years. 
Every LV employee is also provided with the benefit of Shared Parental Leave.
Dental insurance is provided to employees with the option to claim the cost of the dental services for the family.
Critical illness insurance offers cover to the employee affected with serious illness and the same applies to partners as well.
Personal accident insurance covers permanent injury inflicted upon by serious accidents.
The loyalty rewards by Louis Vuitton offer rewards to employees who completed their service for 5, 10, 25, and 40 years.
Employee Assistance Program offers 24 hours legal service, financial and well-being services in need.
My Discounts offers employees excellent discounted offers on in-house luxury goods.
LV's Season Ticket Loan offers help with expenses during work travel. 
With all the employee benefits and great working culture at Louis Vuitton, we understand how excited one can be to land a job at the top fashion house. Spread across the globe, Louis Vuitton offers job opportunities in over 60 countries. After 2020, Louis Vuitton witnessed more than 3900 new employees joining the family of LV. 
To know more about their current job opportunities, visit here.
Frequently Asked Questions
What is the interview process at Louis Vuitton like?
The interviews at Louis Vuitton are held in group zoom meetings and then candidates will be asked to take break rooms for one on one with their potential superiors. 
How Should I prepare for my interview at Louis Vuitton?
One secret tip from insiders is to have a deep knowledge of LV history and their products beforehand. You should be proactive and outspoken. Keep your confidence high and be willing to ask them questions.
Do Louis Vuitton employees wear uniforms?
Yes, their employees are given dresses and satchels as uniforms. It is all black and business casuals. 
How much do Louis Vuitton workers get paid on an hourly basis?
Louis Vuitton pays $19.30 per hour for Sales Associates, which is 64% higher than average pay in the US.
Do Louis Vuitton staff get a discount?
Yes, the company offers a discount of about 30% on chosen products while offering 70% to 90% on out-in-style products.  
How To Get A Job At Louis Vuitton?