Music, pop culture, rock bands, video games all form a vital role in today's fashion statement. Teens and adults have a special knack for these funky-looking apparel that somehow connect them to their favorite character or band. Are you one of them? How about working for them? Getting an opportunity to work with a clothing store that brings you closer to these pop cultures and idols can be a great way to fire your passion. One such opportunity open to all is by a well-known name in the industry – HOT TOPIC. In this article, we will see about 'How To Get A Job At Hot Topic?'.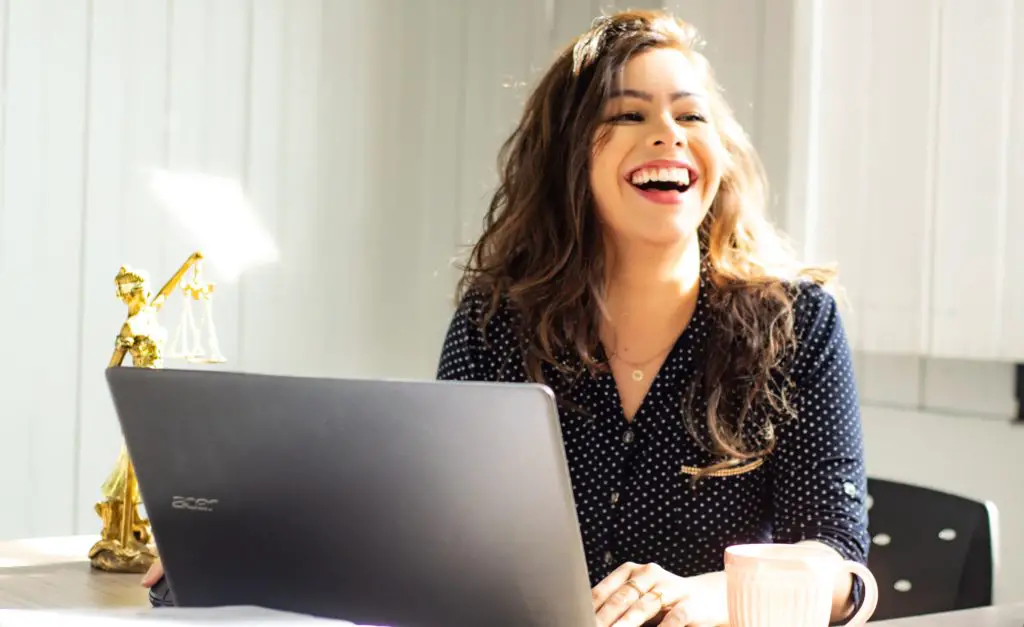 How To Get A Job At Hot Topic?
HOT TOPIC is a retail chain that deals with music, counterculture clothing, accessories, and much more. The store is streamlined, providing licensed apparel T-shirts for rock music bands, gaming platforms, and many more. They work with different aspects of the entertainment industry to generate license agreements for their stores. The career aspects of this company are astonishing. They have great opportunities for freshers and young career-driven individuals. 
The guide is a quick glimpse of all the details that will help you get a job at the company.  
Hot topic Overview
Hot Topic is a well-established fashion apparel retail chain established in November 1989 by Orv Madden. The company has more than 600 operating locations, successfully generating a revenue of about $761 million. The store deals with all kinds of fashion apparel ranging from clothing, accessories, music, jewelry, related to the entertainment industry. The store operates on generating licenses from renowned brands, series, and other TV shows that are hyped among youngsters. 
With its first-ever merchandise sale of pop culture, gothic, and hardcore punk to late Japanese films and otaku, the store has given teens access to hundreds of trends of their favorite shows. The store also has all the newly released albums for previews, and all can buy exceptional fashion items.  
Careers at Hot topic
The careers at Hot Topic are centered on fashion and the entertainment industry, and hiring is carried on a stringent basis and knowledge on relevant topics. Candidates applying for the position are required to have a thorough knowledge of all the latest happenings in the music and entertainment industry to improve their chances of hiring. A lot of questions would be around these topics, and prior preparation can effectively help the candidates. 
Hot topic hires people on a multitude of work positions a few of them are:
Cashier
Sales Associate
Customer Service Representative 
Assistant Manager
Store Manager
Data and analysis
Merchandise planning
Design and UX opportunities
Textile designers
Finance manager
Lead integration development
And many more 
How to get a job at Hot Topic?
Hot Topic offers several career opportunities to freshers as well as professionals.
To get hired for a job at Hot Topic candidates would be required to check out for the available positions at their nearest Hot Topics store. The candidates can then submit an application form through an online website for the store, or in-store submission. Once the application is verified for some basic requirements the candidates will be called for an interview. The store managers can reach out to the candidates in 7 working days to 2 weeks depending upon the requirements and number of applications. 
For the position of manager, Hot Topic will conduct an in-person interview with a few panel interviewers to hire the best candidates. Candidates looking for a job at this company will be required to constantly look for the openings of the job at career portals, or the official website of Hot Topics. 
Hot Topic believes that every individual can strive to work for their passion, and passion is the motto for the company to bring out its best work. It motivates them to look for professional candidates who are passionate about their work and always look forward to adding value to the organization. 
The interview process at Hot topic? 
The interview process at Hot Topics varies according to the position. For instance, a store manager, cashier, and other similar openings at the store would only have one round of the interview. The store manager will test the candidates based on the skills required and basic qualifications. Every candidate that applies to store positions must have prior knowledge about fashion, bands, new albums, and other similar details. 
Apart from that, for positions that include managerial posts, designers, technicians, textile producers, programmers, web developers, and others the interview process will include three to four rounds of interview. The rounds of interviews are divided as follows:
Online coding for software potions
Phone screening (For all the positions)
Group discussions
Onsite interview. 
Group discussion is not a mandatory round in the interview process, candidates would be required to go through the same only if the pool of applications exceeds a certain desired number. One important thing for all the candidates here is the knowledge, and awareness of their style. Being an apparel and fashion industry with a blend of music, and pop culture, candidates would be required to showcase their original style to impress the interviewers. 
Interview questions 
1. According to you, what are the best products developed by Hot Topic?
The question is present in the interview to understand how well the candidate knows about the products of the store. It is a quick indicator of what styles the candidates prefer, and why they are motivated to work for the store. 
The best way to answer this question is to talk about different products that are produced by the company. After mentioning products you can subtly point why you like a certain product, the trend behind it, and how you followed the trend for a long time as well. It will be a good indicator for interviewers to know your store awareness, making you fit right in. 
2. Have you ever shopped at Hot Topic? 
The question tells the interviewer whether a candidate is aware of the products that the store deals with. In essence, it does not matter whether you have shopped from this store or not, it lies with understanding whether the candidate understands what the store deals with and what products they would have to work with at the store. 
To answer this question, you can start by mentioning your experience with that store. For instance, " Yes, I have shopped with this store before for XYZ merchandise. It was one of the best apparel I have owned so far." You can also add what your experience with the product was, whether you were satisfied, changes you would like to bring for better services, and much more. A good perspective of the products present in the store will add value to the answer. 
3. Do you have any experience with customer services and sales positions? 
The question is to know whether a candidate has any prior experience with customer service and sales positions. It will help them to understand the experience level of the candidate. 
To answer this question, you can mention the position you have worked in for customer services. If you do not have any prior experience you can talk about the qualities you have that are fit for the current position. Tell them how you are enthusiastic about working and what inspired you to work for the company. 
4. Will you be able to cope with late working hours during peak season?
An honest answer to this question can help you a lot. Many positions that are available in stores are taken up by high school students. Students need to handle studies, extracurricular activities, as well as work. So be honest with your working hours. Convince then how you can complete your designated hours and can fill up other requirements in case of holidays and vacation. 
5. Why do you want to work at Hot Topic?
The question is very common in the list of interview questions. The question tests the candidates about their understanding of the culture of the company, their attitude towards work, and what motivates them to work for the company. The question is the best indicator of why a candidate is willing to work for the company, describing qualities that align with the company. 
The best way to answer this question is to talk about the culture of the company, conveying to the interviewer how your values align with the same. You can also mention the acknowledgments of the company, their success, and what motivated you to work for the company, adding value to the company culture. 
6. Can you name three bands according to trending charts, or just your personal favorites? 
The question helps the interviewers to understand how well oriented the candidates are to the niche of the company. The question is rather simple, and not what most would be expecting from an interview. So if you are someone who does not listen to bands, small research about a few trending ones can be enough knowledge. 
To answer this question, tell them the names of the famous bands or ones that you like. Tell them why you like them, their music genre, and other details. It is a simple question and candidates do not have to fret if they do not know any bands. 
7. How would you help a customer who does not know what styles they would like to pick?
The question will test the ability of the candidates to understand customer needs and demands by holding a conversation with them. The question helps the interviewer to know whether a candidate understands customer needs, or what they will do to understand the needs of the consumers in the store. 
To answer the question, convince the interviewer how you are good at understanding people. How you can hold a conversation and can understand their needs through a few general questions. Tell them how you would try to effectively understand the needs of the customer and try to showcase the different styles till they choose their needs. Ensure to highlight all the communication, problem-solving quick-witted attitudes in this question. 
8. What are your opinions on pop culture, gothic trends, and other trendy cultures?
The question is meant to see whether a candidate is comfortable working with different trends and fashion apparel. The answer to this question can be simple, you can answer regarding your beliefs on different trends. 
9. What motivates you to become a good manager?
The question will test the candidates on their expectations from the position. Interviewers will often ask this question to understand how a candidate looks to a managerial position, what motivated them to make this work, and how they can add value. 
To answer this question, include your motivation behind the position, be it helping people, serving them, seeing people smile, or anything between the lines. Convince them how you are motivated to become a manager.
10. What qualities do you think set you apart from the rest of the candidates?
There might be hundreds of people interviewing for the same position. The interview question will hold a strong convincing point in understanding how a candidate perceived themselves, and how comfortable they are with themselves. 
To answer this question, candidates can tell them a few unique qualities that they believe best suit them. If you are young you can tell them how you are independent and love working for yourself. Tell them what makes you stand out in the crowd. 
Skills and other requirements to get the job:
Hot Topic does not emphasize any mandatory educational requirements for their employees. However, there are certain skills and basic requirements that all the candidates need to fulfill to get hired at Hot Topic. Some of the skills are:
Strong interpersonal skills that will allow you to carry effective communication.
Good at multi-tasking, having the experience to handle multiple jobs during rush hours.
Flexible
A relevant degree or diploma for managers, developers, or associate positions.
Understanding pop culture and all the trends in the market that the store deals with. 
Good negotiation skills to deal with a wide variety of customers and a great understanding of people. 
Tips to ace the interview:
The interview experience at Hot Topics is rather chilled, based on several reviews from their employees. To still put forward your best in the interview you can follow the tips mentioned. 
1. Be yourself
Being a fashion apparel chain that experiments with styles, and music the store wants to hire employees that are unique in their ways. It will be a definite plus point if candidates resemble the store in some form of style, yet it is not the only deciding point. Candidates need to be themselves and showcase their style and knowledge to impress the interviewer. Hot Topic believes in personal style and comfort, and this can be brought when candidates are just being themselves. 
2. Research well 
Hot Topic is a company that serves slightly different products from normalized apparel. It brings one close to the entertainment industry dealing with pop culture, gothic trends, hardcore punk, and much more. To get noticed and impress the interviewers, candidates will need to have good research in the entertainment industry, and the type of products the company deals with. Candidates applying for the job should also research the company culture, to ensure they align their values. 
3. Be punctual
Last but not the least point is to be punctual. It has nothing to do with the way or style the store works it is just about showcasing how you are punctual, have the right attitude towards work, and actively look forward to adding value to the company. 
Conclusion
Hot Topic is one of the largest merchandise providers for famous artists, bands, and TV Shows. They also work with licensing for the latest albums available on their store for music fans. The store is a complete package for teenagers and youngsters who find solace in the entertainer industry. For candidates who want to work for fashion apparel, and the music industry, the company also provides hundreds of career options. 
Interested candidates can apply to the destined position through their nearest stores or an online website. The application process is simple and takes about 7 days to 3 weeks for final approval. To make the journey easier and to get hired, candidates can brush their knowledge of fashion and the latest music trends. A few questions that you can encounter are also mentioned in the guide. 
Refer to the guide when in dilemma, and get the job under your wings. 
FAQs 
What is the minimum age to work at Hot Topics?
Hot Topic store hiring age starts from 16 years. Other positions like technicians, developers, managers, need to be of at least 18 years old. 
 How long does the interview process take?
Depending upon the position the interview process can last up to 7 to 2 weeks for store-level positions. Other positions' interview process can last for 1 to 2 months. 
Do Hot Topic employees get employee discounts?
Yes, Hot Topic offers all of its employees a 40% employee discount on all the products. There are also additional perks for full-time employees which include health insurance, store benefits, vacations, and much more. 
How To Get A Job At Hot Topic?