Headquartered in New York City, Goldman Sachs is a premier multinational banking firm for investments, securities, and financial services. This firm was founded way back in 1869 and has branches in all the major financial capitals of the world. Being one of the most prestigious and renowned banking firms, the application and selection process is equally competitive. It has an acceptance rate even stricter than Harvard; only 3-4% of applicants get the opportunity. Let's know about how to get a job at Goldman Sachs.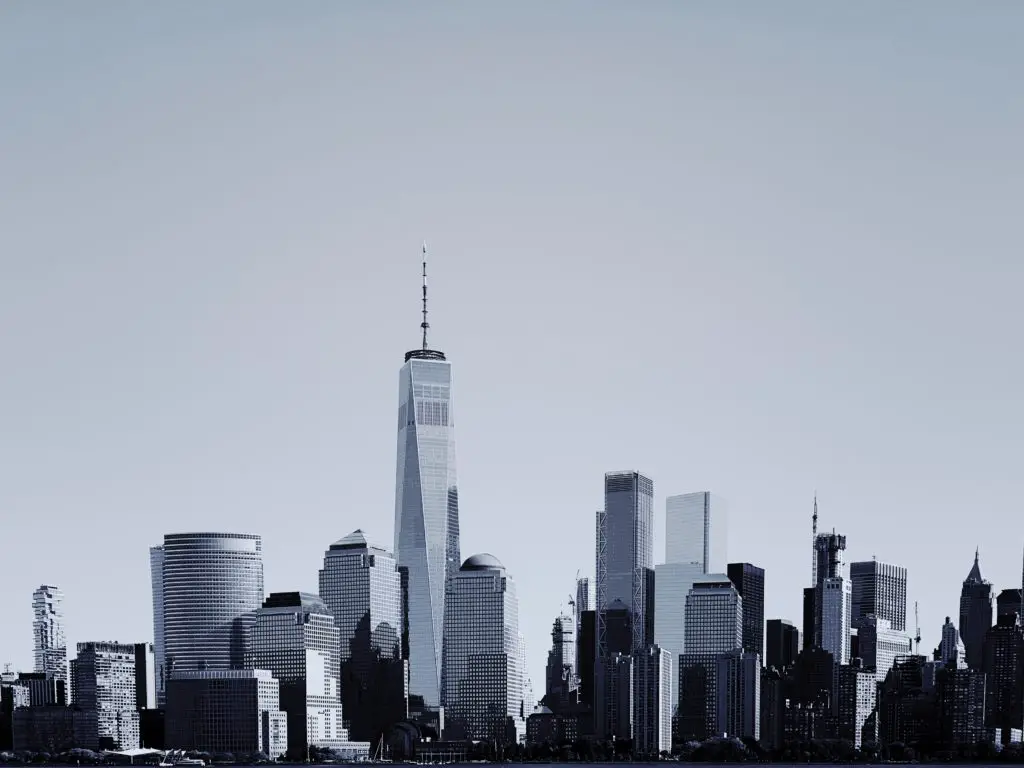 Unlike other Wall Street institutions, Goldman Sachs takes a different approach when it comes to treating its employees. It has, especially of late, started prioritizing the work-life balance of its employees and bringing about changes in the overall work environment. Having a degree in Finance, Commerce or Accounting is not compulsory for applying for a job at Goldman Sachs; this firm values diverse culture, past experience, and originality in approach, more than a degree in the Commerce field. 
What To Note Before Applying-
Since the acceptance rate at Goldman Sachs is extremely low, naturally, the competition to secure a position in the firm is equally high. Extensive, detailed, and minute research about the firm, its ideals, endeavors, and successes, looking into their employee policies, and studying the job description very closely is what you should pay special attention to beforehand if you want to land up a job at Sachs. 
Academic excellence and a major in Finance or Accounting can only get you as far as thousands of other applicants; make sure to stock up the co-curricular, prior work experience details, community service history, corporate internships from known companies (preferred), and having other real-world skills. Goldman Sachs itself offers a vast internship program focusing on different work areas of the firm- if you manage to get accepted into one of their 10-week programs, the information is stored in their part-time and full-time employee database. 
What is more important is that most of their recruitment is internal, that is, they prefer to hire people they already know are a good fit for the firm and whom they have seen work in that environment, hence they prefer to convert interns to employees when and if required. This is beneficial for both the firm as well as the individual candidate; the firm gets to save time and effort on skipping the training and adjustment part, and the intern-turned-employee gets an added advantage over the other applicants who had applied for the same position. 
Goldman Sachs, despite being the crème de la crème of banking and investment firms, value inclusivity and prefer people from diverse cultures and different walks of life. It is a wrong perception that GS accepts only the elite as employees; the more interesting story you have and the more you are able to show that you are capable of putting in the hard work required to help reach the company achieve greater heights, the more eligible you are. 
How To Prep For The Actual Application Process-
Goldman Sachs' website has a career portal through which you can check the availability of and apply for internships. Other than that, you should make sure your Resume and Cover Letter for the application are up-to-date and tailored according to Goldman Sachs requirements. As already mentioned before, having real-world skills along with technical skills and a gross overarching idea about current affairs and finance, in general, is important to create an initial impression so as to get a chance of sitting for the Interview Round. 
Your CV should speak for you and the Cover Letter should explain why you would rather work in this firm than any other firm out there. Researching Goldman Sachs, both its recent and past endeavors, stock market performance, what makes it stand apart from any other multinational banking and security firm are valuable information to have at your fingertips, in case you are asked about your knowledge of the firm you have applied to. Thousands of applicants apply for one position; you have to stand apart like the firm itself does, in order to get chosen. 
The Application Process-
The application process broadly consists of four steps: 
the online submission of the application form,
 the online aptitude test, also known as the Hackerank test, 
a video interview, and finally, 
a physical interview at the location. 
Since every work-related thing has shifted to the online mode owing to the pandemic, Goldman Sachs has started to give more importance to their online aptitude test through which they get to filter out potential candidates who get to move ahead with the rest of the application process from the vast pool of other applicants. Through this online aptitude test, more than half of the applicants are not selected to go ahead in the next rounds of the selection procedure. The application process essentially includes preparing and submitting the CV, Cover Letter as a part of the application, and other relevant documents, within the deadline. Knowing the contents of these documents is equally, if not more important than the documents themselves. These documents are the ones that create the initial impression about you, in the following round, you as the person behind those papers, are supposed to live up to, or go beyond what your documents say about you. Any sort of small mistake at this point may seem massive as it might cost you the position you worked so hard to get.
The Interview Process And Some Sample Questions To Prep Beforehand-
Goldman Sachs does not go easy on their potential employees, especially not at the interview level. The interview process is extensive and includes an average of 2-5 interviews for each position. Having proper and sufficient knowledge about the firm, its workings, current affairs in the world of finance and investment banking, the stock market and the basic work ethics of this bank is helpful and beneficial if you want the interview to go smoothly. Having a properly constructed and meaningful answer for the "why should we hire you" question will help you establish the fact that you have an extensive skill set and that you are capable of working by accepting the firm's goals as your own. Goldman Sachs treasures employees who have a story to tell, struggles that help them come to where they are today, and ones who are aware of the prestige and stature the bank has, and know that this position was not earned overnight. Below are some sample questions that you might find helpful while prepping for the interview round:
What are the strengths that you take pride in? How will these strengths help you in the practical workspace?
List some of your weaknesses. Have you taken any steps to try and overcome them?
Why Goldman Sachs? 
Describe an instance where you handled a crisis.
What do you think is meant by financial modeling skills?
Elaborating a hypothetical situation where you have to assume leadership, how would you go about the entire thing?
Having model answers ready for these questions and altering the answer where and if required according to the questions asked will show the employer that you are confident and serious about the job. During the Interview Round, having a clear head and a presence of mind is most important in order to tackle difficult or unexpected questions. If required, you can take some time before answering a question to collect your thoughts and frame what you are about to say in your head, before telling the same in a coherent manner to the interviewers. 
Other Relevant Questions:
What Are The Career Options At Goldman Sachs And What Is The Pay Like?
There are plenty of career options for both new graduates and people who are looking to give their careers a fresh start. Goldman Sachs has always treated its employees generously when it comes to salaries, and it still continues to do the same, if not more. This makes them more well off than most other New Yorkers. Entry-level jobs like that of a new Financial Analyst and human capital management analyst can pay as much as $85,000-$90,000. An associate-level job in this banking firm like a Back-end Software Engineer comes with a lot of employee benefits and a salary of approximately up to $110,000. Associate-level jobs usually require some amount of experience in that field. A management-level job, for example, the Lead Application Design and Architecture Reviewer, can pay as much as $125,000, and requires prior experience and a different skill set. 
What To Wear To The Interview And What Is The Goldman Sachs Dress Code Like?
What you wear to an interview will not only affect your mood and that of the people around you but also give you a sense of confidence. At Goldman Sachs, employees are told to follow the official dress code of wearing business casual attire, with no excess ornaments, make-up, or anything of that sort. In an interview, however, there is no strict dress code you have to follow, but it is preferred that you should be dressed formally and wear something that is both comfortable and makes you feel confident and at ease. Wearing a suit that looks very business class but in reality, is uncomfortable, will show on your face and body language, and might affect the way you approach and answer the interview questions. 
Earlier, employees at Goldman Sachs used to dress formally, with collared shirts with trousers or knee-length skirts for women and coats and tailored suits for men. Off late, they have relaxed their dress code and started accepting comfort and business casual into the workplace, making suits and ties optional. 
Conclusion-
Being passionate about the job, having proper body language and maintaining proper behavior and abiding by their work ethics, having enough knowledge about the firm itself and what it stands for, and being able to show that you are willing to put in that extra effort to help the firm achieve greater successes and associate your own personal growth with the company's growth will help you stand out from the vast pool of candidates that apply for one position at Goldman Sachs. The firm values authenticity and originality in both thought and approach, more than any major in Finance from a prestigious university or some weighted GPA. Researching and studying the firm beforehand and keeping tabs on current financial matters worldwide, the stock market, and Goldman Sachs's performance in it is as important as being able to crack the dreaded Hackerank test designed to filter out applicants. However hard the entire selection procedure might be, it is not impossible to get a job at Goldman Sachs. If you have an interesting and unique story to tell and can bring in a new, fresher outlook to the workspace, you just might be amongst that 3-4% that get hired out of thousands of other applicants.
.
How to Get a Job at Goldman Sachs?