Dave & Busters is a gaming, bar, and restaurant chain. From its inception, it has been popular for gaming arcades and bars. Let us know more detail about 'Dave And Busters Careers'.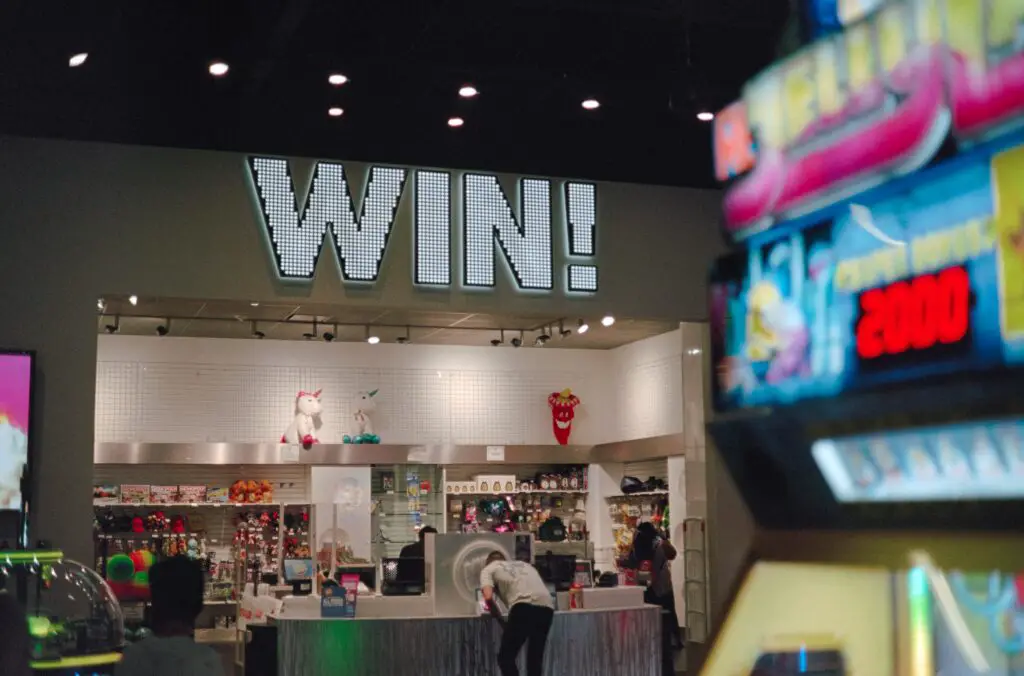 Dave And Busters Careers- Job Application Process, Salary, Benefits And Interview Questions
Since at Dave and Busters you get the option of working at a Gaming arcade, restaurant or bar one can choose from multiple options depending on which direction they want to grow in career. There are many career options available here.
The franchise of Dave and Busters is all over the United States and Canada; the applicants also have the liberty to choose the desired location they want to work at.
Career options at Dave & Busters
There is a long list of job opportunities at Dave & Busters and, if you are looking forward to working at a growing company, it is a great option.
There are mainly three divisions under which the applicant can apply for positions. These categories are Store Hourly, World Headquarters, and Store Management.
Store Hourly
Banquet Chef, Bar Back, Bartender, Bowling Technician, Captain-Customer Service, Cocktail, Dishwasher, Front Desk/Host, Janitorial Maintenance, Line Cook, Maintenance Supervisor, Receiver, Senior Games Technician, Server, Service Support-Busser, Support Technician
World Headquarters
Compensation Analyst, Hourly Recruiter, Human Resource Representative, Operations Staff Accountant, Payroll Administrator, Events Operations Coordinator, Senior Director- Experience Innovation,  Sr. Infrastructure Administrator, Digital Product Manager-Mobile App, Digital Product Manager-Kiosk Technology, I.T. Support Representative, Digital Marketing Associate, Manager, Product & Delivery-Experience Innovation, Compensation and Benefits Manager, Executive Assistant, I.T. Logistics Representative, Security Support Specialist, Compensation & Benefits Administrator, Corporate Staff Accountant, Head of International Development, Remote sales Manager
Store Management
Assistant General Manager, Assistant Kitchen Manager, Kitchen Manager, Restaurant Manager
The prerequisite for any post at Dave & Busters is having warm and friendly behavior towards guests and fellow workers. Applicants should be able to manage and assist other team members. The candidate should be able to work in a fast-paced, crowded, loud and distracting environment. You have to remain attentive all the time. You should be able to indulge in a fun conversation with guests. For work at Dave & Busters, the English language is a must.
The applicant should be willing to work day, night, or weekend shifts. There will be breaks during work, and the flexibility of timings is a plus point.
Job Adverts at Dave & Busters
Job advertisements vary with the kind of vacancy; here is an example of what kind of requirements they usually post on their site.
Banquet Chef: Food is for survival but, some of us like cooking and creating dishes, if you are that person then this position is for you. At Dave & Busters, the requirements to be a Chef are great cook, creative food plating, hygiene, punctuality, friendly and warm with others. If you are looking for a fun and upbeat place to follow your passion, your search will end here. 
Bartender: The responsibility of the Bartender is to take drink orders from guests, be able to follow the bar recipes, and be consistent with them. The Bartender is responsible for all the credit and monetary exchanges; and the record of it.
Bowling Technician: The responsibility of the Bowling Technician is to handle the bowling alley. They will be responsible for the proper functioning and repair of simulators, technical equipment, and games, anything that concerns the bowling alley.
The responsibility of helping the guests and giving them a happy gaming experience lies with them. 
The position also demands help in keeping everything organized and maintenance of the gaming area. The duty also involves stocking necessary supplies and merchandise.
Captain-Customer Service: The applicant should have strong communication skills for this position. The Captain engages with the Guests and takes them through different experiences of gaming, retail, dining, and rental. Hence, the Captain is responsible for the first impression of Guests with Dave & Busters. 
Looks over the maintenance, security, safety of the place and makes sure that housing policies are properly followed. 
To oversee the whole place and make sure the place looks presentable.
 To check for the restocking of supplies and merchandise. 
Make sure the guests have an unforgettable experience. 
Can converse and read and write in English.
Digital Product Manager (Mobile App): The position requires the candidate to supervise all the technology products of Dave & Busters on the mobile app platform. 
They have to manage all the aspects from planning to execution and maintenance.
The candidate should hold an MBA degree with more than 5 years of experience as a Product Manager. 
 Minimum of 10 years of experience in the field of Technology or Marketing Departments is required. 
They require excellent verbal and written communication skills, accountability, and consistency to deliver results. 
They physically require a little bit of agility and also want the employee to have a clear vision.
Age, Education, and Eligibility
Age: The age bar to apply for Job at Dave & Busters is 18 years since there is a bar, which involves selling alcohol.
Education: It depends on the position you are applying for, but there is no formal education or experience required for entry-level jobs.
Experience: Some of the posts demand past work experience like management posts.
Hours of Operation: Sunday to Wednesday the working hours are 11:30 am- 11 pm, on Thursdays, it is 11:30 am-12 am and on Friday, Saturday it is 11:30 am-1 am
Working Hours: Average working hours at Dave & Busters is 5-6 hours per day.
How to apply for Job at Dave & Busters?
Nowadays, the job application process is invited online at most companies. For some positions, there is still the option of a walk-in interview or offline applications. Keep checking the vacancies and they specify the mode of the job application.
The first step will be to go to their job opportunities portal. Then search for the kind of role you are looking for and the position that you are eligible for.
If there is a vacancy, then you can look for the detailed vacancy advertisement and apply for the job.
For a job application, you will have to sign up or if you have a LinkedIn, Facebook, or Twitter profile, you can sign in through that account.
Once you get signed up, you can start applying by filling in all the necessary details. A list of questions is asked before filling in all the personal and educational details. Like if you are eligible to work In US and Canada, you meet the educational requirement for the position, age, if any accommodation assistance is needed, etc.
Answer all the questions in yes or no then, you will be directed to the next page where you need to upload your resume.
On uploading the resume 50 % of your application is completed, now some personal, educational, work experience details will be asked to fill. All the skills that you have can be highlighted here.
Once all the details have been filled your digital signature will be required to accept all the agreements of the company.
With this, the application is completed, which will take around 10-15 minutes to be completed.
The Hiring Process of Dave & Buster
On applying for a particular position at Dave & Busters, after the online application is submitted, a series of survey questions are asked. It is a sort of assessment for further evaluation. To track progress in your application User name and Password will be required, so save it. 
On their page, they have a Candidate portal where you can check all your applications and progress in job-related searches.
If the candidate gets selected for an interview, the hiring team will contact the applicant either through email or telephone. The interview will be fixed in the given location. Depending upon the position and candidate, the number of rounds of an interview might vary.
For some entry-level jobs, there are walk-in interviews held on the job location only. For the vacancies and qualifications, kindly keep checking their job search portal. With each position available, job requirements and eligibility criteria are mentioned. Going through the advertisement thoroughly will help in appearing for the interview.
The whole hiring process does not take long at Dave & Busters. For management positions, it might take longer. But for other positions, it might be done in a day or two.
Job Positions and Salary Details
Employees at Dave & Busters receive an estimated average compensation of $61 per hour or $128,622 annually, which includes the base pay and all the bonus. If we take a look at the salary structure at the departmental level, the highest-paid being the legal team with the average pay of $206,552 followed by HR at $175,901, Marketing at $104,566 and, lowest being the Admin $45,169. The highest-paid position at Dave & Busters is Director of Sales with a salary of $242,504 annually.
Employee Benefits at Dave and Busters
Dave & Busters provides its employees with financial benefits such as retirement plans 401(k), employee stock purchase plan. Medical benefits are healthcare plans that include vision and dental care, life insurance. You are entitled to maternity and paternity leaves.
They also provide paid time off and holiday pay and employee discounts. You get free drinks and meals on duty and can also have food discounts when visiting. Other perks are flexible shift timings and if you want to grow in the company there is an "Employee Mentoring Program".
Since the employees at Dave & Busters are both part-time and full-time the benefits vary accordingly and on positions.
Interview Tips/ Questions
Dave & Busters is a Bar, restaurant and gaming setup, so it involves entertaining its guests and making them enjoy it to the fullest. Hence, most of the questions at the interview will be aimed at knowing about customer service and reliability.
How will you approach the customers? 
How will you make the customers comfortable? 
How will you deal with a given complicated situation with the customer?
Since the whole situation involves the employee working in coordination, they will try to know: 
Can you work in a team; what will you do when one of the team members is at fault?
What if one of your team members openly points out your mistake, how will you manage?
Some questions will be asked related to the position you have applied for.
Where do you see yourself in five years in Dave & Busters?
How do you handle the work pressure and stressful situations?
How do you fit in the role you have applied for?
Do not forget to read about the company and its goals so that your answers are in alignment with the company's vision.
Why do you want to work for Dave & Busters?
Who are the competitors in the market and what sets Dave & Busters apart from them?
The workspace of Dave & Busters is a fun-filled environment but presentation matters a lot. So, attend the interview dressed appropriately and with enthusiasm. 
About Dave & Busters
The company was founded by two men named Dave Carriveau and Buster Corley in 1982. It was Dave's game and Buster's food, which soon became a hit.
The first location they operated at was Dallas; soon, in 1988, they opened their second location. Currently, there are 143 units of Dave & Busters operational all over the US and Canada. 
Company values
FUN TO OUR CORE:
At Dave & Buster's, We just can't help entertaining guests and showing them a great time.

EVERYBODY IS SOMEBODY:
At Dave & Buster's, we believe that every position matters: everyone contributes to our success.

"YOU GOT IT!" ATTITUDE:
At Dave & Buster's, you can feel our positive energy and it's contagious. We strive for 100% guest satisfaction.
FOUNDERS' SPIRIT:
At Dave & Buster's, we believe that having the passion, pride, and drive are what make the difference
*Sourced from Dave & Busters   
Conclusions
If you are at Dave & Busters, it signifies Eat, Drink, Play and watch Sports. They also offer a lot of team-building activities.
The chain of Dave & Busters is all across US and Canada and, due to their unique concept, a lot of job opportunities arise in their different locations. Most of the applications are invited online and walk-in interviews are also held. Candidates can keep looking for them and get hired. Once hired, you get to work in their fun-filled environment.                   
FAQs 
Dave & Busters belongs to which industry?
Dave & Busters is a public company working in the Restaurant industry.
Who is the current CEO of Dave & Busters?
Brian A. Jenkins is the CEO of Dave & Busters.
What is the company's mission?
The company's mission is to be the priority of guests when it comes to having fun by playing games, having food and drinks, and watching sports. 
Who are the competitors of Dave & Busters?
There are many competitors like Buffalo Wild Wings, TGI Fridays, Lucky Strike Entertainment, Chuck E. Cheese, Darden Restaurants, etc.
Who is the target audience of Dave & Busters?
Their target audience is adults. All the guests under 21 are to be accompanied by their guardian and are not allowed after 10 pm. 
Dave And Busters Careers: Job Application Process, Salary, Benefits And Interview Questions- Know More