Following the emergence of COVID-19, the role and responsibilities of firms were transferred digitally, which are now available online. Nevertheless, numerous companies have still shut down and hundreds of people have lost their work and positions. That's the unfortunate fact of 2020 which is healing soon with time and adjustments. But this is not the end, there are limitless new options if you have a working internet connection and a desktop or laptop to work on.  An exploration of their upcoming profession several online courses and professions are employing those who have gone digital. Let us know more about "Best Online Jobs That You Can Start Today".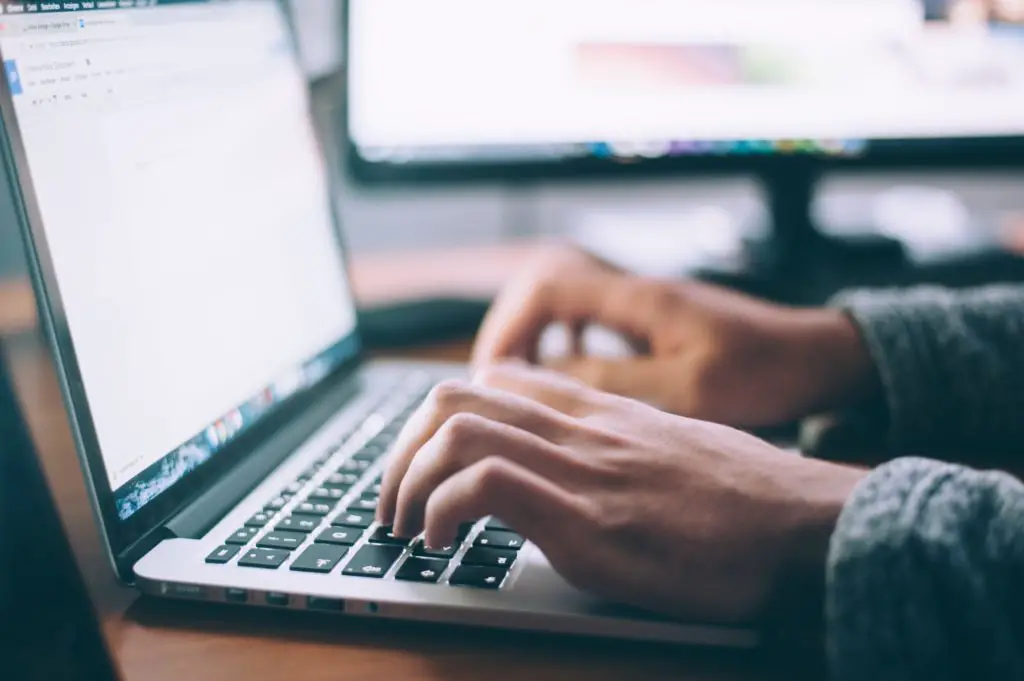 Scope of online work 
There are a lot of great jobs out there that aren't tied to a specific area. Companies are starting to see the benefits of greater productivity and morale, which means more online work-from-home employment and other internet jobs are becoming available with greater productivity and skills to be seen. If one is searching to work at their comfort zone with higher efficiency and requires additional support outside of their daily work, online employment can be a fantastic alternative source of money.
Here is the list of online jobs one can do at flexible hours and skills sets given below as follow: 
Freelancing work as a writer
Content-building and company sales promotion for online media marketers. The content is written by aspiring writers who works as a freelancer on an hourly basis or based on projects or case studies. Writers are in desperate demand of even more firms because of their intended viewers and because they are offering top quality material, they wish to develop confidence over the big scheme of things.
Great independent writers are up to speed with trends in the market and studies and are aware of what sorts of material perform best when they are with the help of various research. One should not only know what to express complex concepts but also know how to do so in a method that better translates them to a certain content type.
Roles and responsibilities 
As needed, engage with the client to clarify assignment-related objectives.
Notifying the customer as soon as problems with the assignment are discovered.
Ensure that texts have been well researched.
Uploading the work on time through the given medium
Preserving the work's individuality.
To find and repair problems, proofread your assignments  
Measuring and keeping track of the time on each piece of work.
Salary: Around $60,000 per year according to various skills 
Online tutoring 
Most businesses and worksites that run classes and educational tutoring need a degree of bachelors from teachers, so one should make sure this subject is addressed before applying. The learning of Language or any topic degree would increase prospects about becoming an internet instructor. Online tutors who work alone are usually compensated about $30 a session. This could grow to 50 dollars or 60 dollars each hour. Since no geographical restrictions are present, the quantity of teachers is high and hence the average sale price of regional coaching is reduced. Many coaching jobs are available for primary, middle, or secondary school children. 
Roles and responsibilities
Respond to queries of students on the section of the course material.
Resolve any technological or connectivity issues that may arise.
Respond to messages from students.
Respond to communications from classmates and school officials.
Grading coursework and examinations for students
Examine the progress of the students.
Make suggestions to school leaders about how to improve the programs or curriculum.
Maintain the records that are required.
Pay attention to students who are weak in the particular subject content.
Salary: $40,000 annually depending on subjects and tutor's offerings.
Virtual Assistant 
Almost everyone can do the work of a virtual assistant. You will operate in a corporation or a bureau as a digital secretary and carry out essential duties including planning, client service, and management. The top applicants are very trustworthy, have fine experience and organizational abilities, and our identity. The salary of a virtual assistant is determined by their years of experience and the expertise they can provide.
A virtual assistant is simply someone who can advise and support you when you are away from the office, performing tasks from afar. You will deliver daily services to clients as a professional or self-employed individual. Email management, content creation, bookkeeping, graphic design, networking sites, and a variety of other tasks are all instances of this.Every virtual assistant provides a unique set of services using their ability. Simply consider your strengths and tailor your offer to your abilities to give the best any firm wants.
Roles and Responsibilities
Respond to consumer emails and phone calls.
Make your trip plans.
Make an appointment.
Make phone calls to generate leads using a database on the excel sheet given.
Make material for the company's social media accounts.
Conduct a web search to locate the address and contact information for a provided list of businesses.
Prepare presentations following the guidelines provided.
Salary: For this kind of job one may expect to receive from $20 up to $25 per hour.
Proofreading
Proofreaders are at the forefront of editing that is entirely focused on digital work on a laptop or desktop computer. In incredibly quickly editing contexts, they are responsible for evaluating, verifying, and modifying written and online content regarding any product. They have to make sure that the content is error-free from any context or subject they are given.  
Proofreaders are used by companies in all businesses to guarantee that the final work product is having no blunder and to make sure it's consistent and correct. While proofreaders may have some freedom in their working hours, they are established to satisfy strict schedules and oversee many assignments at any particular time, which may necessitate working weekends and evenings. This work can be easily done with achievable targets by sitting at home having flexible working hours. One just needs to make sure about their efficiency.
Roles and responsibilities
Research and writing – proofreaders who are good writers and editors. It's no wonder, then, that effective proofreaders are also accomplished, writers. Competent proofread goes hand in hand with good writing.
Proofreaders are likewise familiar with proofreading indicators, which are still useful.
Digital literacy – Spell checkers spend a lot of time working with digital content and word processing tools. Proofreaders will need to improve their computer skills as printed media will continue to diminish.
Attention to detail – A proofreader's attention to detail is the foundation of his or her editing quality.
Salary: On an hourly basis, it is $22 to $44 according to different companies
Data entry specialist 
Data entry professionals are in charge of processing data into the database. They work in a company's management section to make sheets that includes collecting customer details and maintaining a well-organized filing cabinet with all the insights of double-checking facts for reliability and accuracy. Data Entry Specialists that can type quickly and accurately are in growing market demand as organizations strive to become able to respond effectively. with complete responsibility for their content.  Because many businesses are moving to cloud-based information storage, proficiency with cloud technology will become increasingly important for Data Entry Specialists in the future years.
Roles and responsibilities 
Preparing files for data entry by sorting and organizing them.
Assemble source data for system entry by compiling, verifying correctness, and sorting it.
Inspect for any possible faults or shortcomings in the data, as well as any mismatches between different data sources, and ensure that the data getting entered is error-free.
Keep backup storage just in case any emergency arises.
Provide info to permitted members as soon as possible.
Salary: Annually the salary is between $27,000 to $50,000 and monthly it is between $2500 to $4000 
Graphic designer 
Online graphic designers have a wide range of options and job roles, including industrial illustrators, concept specialists, visual artists, design executives, and content creators. The Graphic Designer's job involves most of the assessing needs, visualizing solutions, and creating visuals including drawings, logos, layouts, and pictures for any particular company. After taking up this job one has to be in charge of the design of websites, publications, journals, product packaging, and displays, among other things. Working from the house and in a dynamic way is typically a significant benefit of distant graphic design jobs.
Things to design 
Design of a website and landing page
Designing a logo or mobile app
Make business cards
Advertisements, banners, and other marketing materials
Leaflets, brochures, and e-books are all examples of printed materials.
Design of the packaging
Designing a presentation or template 
Illustrations of several types
Roles and responsibilities 
Create web pages, pamphlets, logos, billboards, books, fashion magazines, annual reports, commercials, and other methods of communication.
One needs to be tech-savvy and use various components such as computer software applications. Adobe's Creative Suites which include Photoshop, Vector, Adobe Illustrator, and other products are the mainstream technology and most jobs require illustrators to be familiar with it.
Work and collaborate with the team members and have a clear picture regarding the work provided.
To represent the appropriate subject and mood of the correspondence, create or incorporate images, photos, and graphics according to the needs.
Salary: Around $75,000 to $80,000 per year
Bloggers
Blogging has fast grown in popularity as a means of interacting and disseminating news and analysis. Blogs can be used for a variety of purposes, including individual use for commercial, entertainment, and socializing. The plus point of blogging is that it can be done by any or each individual, from anywhere in the world. Blogging can indeed be conducted from any location, including your house, a local cafe, or a seashore. 
Anyone else who wants to share their thoughts with the world could do so with a few mice or keyboard taps. Bloggers are perceptive, resourceful people who focus on not only being motivated but also encouraging others. They're just as good at utilizing their creativity and seeing things from a different viewpoint since they are concentrating on something specific.
The content field that that can focus on are given below as:
It also depends on the fields of interest and knowledge and here are some fields that bloggers can look into and go forward with it: 
Entrepreneurship and Business
Sales and marketing
Freelancing
Interior or exterior designing
Relationships
Fitness & Health
Fashion & Design
Parenting
Writing
Roles and responsibilities 
Concepts for posts are generated, researched, and pitched by bloggers
Content creation, editing, publication, and promotion is basic 
To inform and attract new readers, fresh posts are promoted through adverts, emails, social media, and other means.
Promoting and educating people about topics, products, or services  is their motto to bring about awareness.
Search Engine Optimization keywords are used to increase site traffic for promotions
Encouraging other bloggers, professionals, or famous visitors to participate in the website's content.
Salary: $30,000 goes up to $1,00,000 depending on work 
Website designer 
Website designers are in charge of creating and designing the user experience, navigation, and aesthetics of websites for organizations and consumers. Web Designers are likely to work in an organization's IT department or for a virtual creative agency that serves clients, and they should have a diverse set of talents and attributes.
Roles and responsibilities 
Create graphics, animation, and photo manipulations.
Organize the website's infrastructure and register internet web addresses and names.
make use of a range of software to code
using a variety of document management software
optimization for search engines (SEO)
Address legal criteria for access, right to information, and confidentiality
develop the visual images for the site and create sure it adheres to the firm's marketing strategy or the client's criteria
Spell check the content and make any necessary adjustments.
Editing text, debugging code, and re-designing web pages are all things that you can do
Salary: $50,000 to $60,000 per year
Social media manager 
A social media manager is in charge of establishing and maintaining social media campaigns for various firms and small businesses that have just started their new ventures or a company that wants to expand their brand online. It is about online marketing as well as executing commercials to advertise any company's products or services.
The manager is also in charge of increasing brand awareness among users through your firm's social media pages. All it takes in charge is about devising and implementing a plan to handle the media online and by offering support to present customers using various tools and mediums.
Roles and responsibilities 
Establish and manage Remote's social media strategy across sites such as Twitter, Facebook, Instagram, and others.
Handle social media handlings on various apps 
Increase the inclusiveness and openness of Remote's community across these channels.
Execute strategies daily, including great copywriting, asset organization, and uploading all-important branded social channels.
Salary: $30,000 to $40,000 a year
Coding for web developer 
Web developers build websites either as freelancers or as part of any business team. Website development is the responsibility of web developers. Much about a website appears to fit together beautifully when these artists execute their work effectively, from the colors and designs to the photos and special effects to the accessibility.
A web developer is like a maker of the car who fixes each part and creates it in a unique way that is different from the rest of the cars. The individual is the own creator for uniqueness. In this way, they are responsible for making the web with all the functionalities.
Roles and responsibilities
Understanding HTML, CSS, JavaScript, PHP, and other web design code languages are essential.
Build and evaluate website programs.
Connect with the team
Currently available design specifications
Collaborate with graphic artists and other designers.
Troubleshoot any issues with the website.
Updating and maintaining websites
Keep track of the number of visitors to your website.
Keep up with the latest technological developments
Salary: $40,000 to $90,000 per year 
Search engine optimization 
If one wants to work, a computer can do search engine optimization where one needs a fundamental understanding of SEO and the User Experience is required for a quick understanding of the basic terms used in the work. Work like the concentration on website content writing and editing, with a genuine interest in research, problem-solving, and generating compelling, customer-facing material are included in SEO.
Roles and responsibilities 
Define the SEO strategy's requirements, activities, and resources, and conduct keyword research as per the requirements.
Strategy/project development, timetables, and outcomes are communicated to the team and management to be managed.
Collaborate on client strategy
Work on goal formulation for success, and take advice on how to execute/manage content production strategies that are aligned with SEO objectives.
Look after the components and structure of websites and web pages, conduct SEO guidelines and recommendations.
Salary: $55,000 To $65,000 annually 
Digital marketing 
It is not just marketing but online marketing using various tools, so one needs to be tech-savvy to get familiar with the work which includes social networking. The act of selling items and services through digital channels and promotions on media like the internet, Search engines, emails, and smartphone apps are known as digital marketing. Digital marketing in its simplest form is any method of advertising that uses digital equipment to reach out to customers.
Digital marketers are required to keep up with all modern digital technology and trends, continually seeking ways to incorporate them into the company.
Roles and responsibilities 
Shortlist various smart growth ideas
Planning and executions
Work and collaborate with the group and improve the user experience with modifications.
Develop various analytical skills for consumer experience
Conversion points should be evaluated 
Collaborate with other organizations.
Adopt new technology
Salary: $60,000-$80,000
No Experience-based work 
One doesn't need any expertise or skills to start such job activities or connections online so they should not lose this opportunity to join it.  These are simple online occupations and everyone may acquire these occupations and begin them.
Here are a few of the basic jobs you may do and generate income on the web anytime by doing jobs based on hours and tasks.
Selling things online
If one is talented enough and wants to show the skills regarding any work can be posted on social media using various creativity. One can locate a product or a combination of products that can be sold that users believe a sizable number of people will desire to purchase online. Selling online is likely to be more successful, and it could even become a full-time internet job and can earn feasible income out of it. There are many sites where each one can sell products and generate pennies.
Things one individual can sell online are as follow
Electronics and accessories for consumers
Child and baby care
Animals and their care
Travel essentials
Fashion accessories and jewelry
Beauty and health- skincare and medicine both 
Accessory for smartphones
Homeware – Furniture and house accessories
Clothing
Exercise and workout
Medical equipment
Hobbies and toys
Cooking and the kitchen
Environmentally friendly items
Income: Every product is sold with market price and additional money on an item sold depends on the product is the additional income generated after selling it online. Depends on the product to product.
Conclusion 
More and more jobs are requiring remote employees and becoming home-based, from instructors to translators, voice assistants to content writers. While this may seem like a dream come true for some, transitioning from a controlled office atmosphere to comfort and privacy can be different. The number of employees employed online is rapidly increasing due to the multiple conveniences. As the economy and working patterns have changed, online jobs have become more common. People with a wide range of skills and abilities work online remotely and efficiently. Switching your workplace culture to your home might be difficult, but it can also be advantageous if you can do it properly and smartly, with adequate time management and attention to both your personal and professional lives.
Best Online Jobs That You Can Start Today