"Vendor management" is described as the process followed by every business entity for managing their vendors and maintaining contracts. Businesses need to supply their goods via vendors as it becomes easier for transportation. Business entities need to keep a long range of vendors ready on their list. Some of the vendor management job titles are included in this article. Let's have a look at it.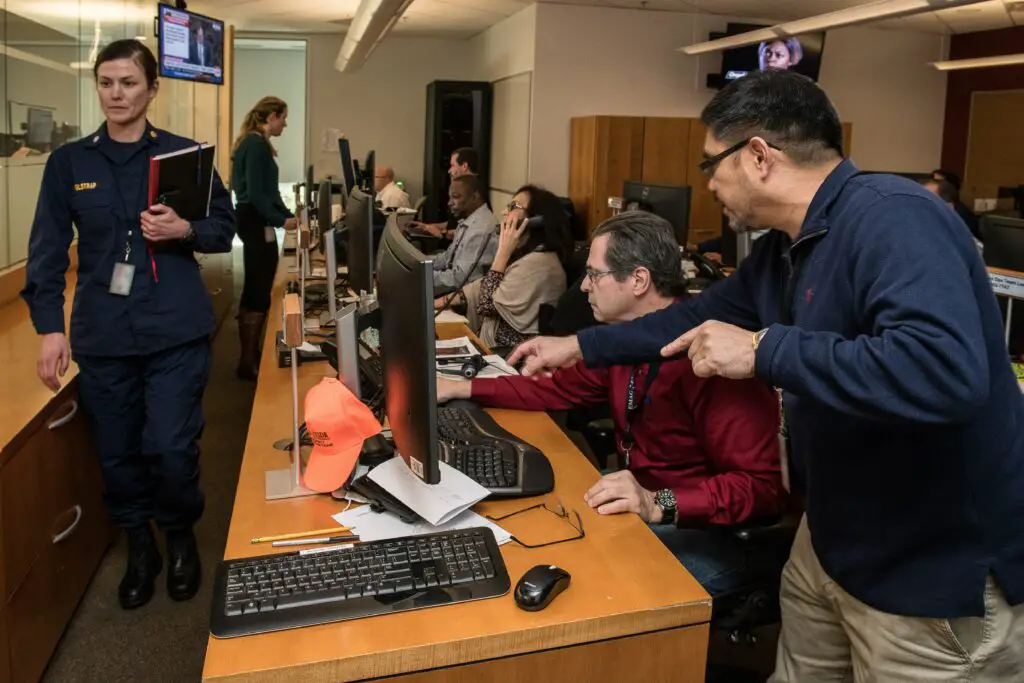 Vendor Management
The important activities of vendor management include the selection of vendors, reducing any vendor-related risks, and checking delivery packages, preparing agreements with ensuring quality.
Vendor Management Job Titles 
Vendor Invoice Specialist:- 
The work of this person is to prepare exact bills for every transaction being done. They need to keep monitoring outstanding balances. It is their responsibility of explaining which bill belongs to whom and sending it whenever needed. 
Vendor Management Specialist:–
Work of a vendor management specialist is to requalify all products and check the entire process from production to delivery of the products. The duty also includes checking the availability of raw materials in the offices. Making sure there is a cut-off of extra chargeable materials. To maintain relationships and communications with vendors. 
Online Vendor Operations:- 
These days, it is all about working online than working manually, as it becomes easier to communicate with vendors via mail and phone calls.  This type of job includes handling sales and billing. 
Vendor Administrator:-
Job profile includes assisting other workers and employees in vendor management. Solving any sort of disputes between the managers and the vendors is also handled by them. 
Vendor Management Analytics Analyst:- 
Work of the analyzer is to analyze the entire process of vendor management and look out for new innovative ideas. They work as a crisis management team. 
Vendor Coordinator:-
They're responsible for the coordination of the production and distribution process. They keep tracking the entire management.   Responsible for filing documents and maintaining notes. Ensuring workflows in the offices.
IT Vendor Management: –
It includes selecting vendors according to your requirements and needs. They eventually focus on 4 areas that are: – Contracts, Performance, Relationships, and Risks.  They look for the technical aspects of vendor management. It is the most important department of the entity. As online transactions take place, they require IT departments to work. 
Vendor Compliance Specialist: –
Includes negotiations and terms get filed. it allows the proper transfer of risk to the vendor from the association and management's policy when a loss occurs.
Vendors Relation Specialist:-
They're responsible for ensuring proper and exact deliveries to the vendors. They also play an important role in checking the quality of products before they go out of delivery. 
Vendor Inspection:- 
They're responsible for the post-production inspection of the products. It is important for ensuring that all goods are delivered in the static and mentioned manner. 
Vendor Risk Management Specialist: –
He/she is responsible for crisis management during any problematic situations. Having backup plans ready. Comprehensive documentation of the identified gaps and related risks from the technical from the business perspective. Managing the central team aspects and guiding them throughout the process. 
Vendor Recruiter: –
This role includes recruiting special vendors who could pass on the products ahead and can manage the good advertisements of products. He/she is given work to find such vendors nationally or internationally to increase the delivery process. Working with audits and explaining models.
Vendor Planner: –
Vendor management plan establishes a set of rules that allow you to identify, and rate the risks third-party business partners pose to you and your customers.
Clinical Vendor Manager: –
Helps in identifying and managing qualified vendors to help with the hospitality goods. Their work is to mitigate risks and control costs. 
Vendor Support Specialist: –
They provide technical assistance and help for hardware and software systems. It may include checking for network issues, data accessing problems, or slow performances of computers. They require an experience of 3-4 years. They let customers and employees know about newly installed programs or systems. 
Vendor Liaison: –
This job role includes managing and communicating with different parties of a business entity. it can become harder and more frustrating to handle all parties at the same time, that's where the vendor liaison role starts. They help in working directly with vendors and making the work efficient and smooth. 
Vendor Governance: –
It is a process of governing the occupied vendors of the company and imitating settled costs by them. 
Vendor Data Specialist:-
Work is to monitor database performances and interpret the raw facts and details and present them in a confirmed format. 
Vendor Circuit Manager: –
Circuit managers are held responsible for dealing with their teams and explaining their job roles. 
Senior Vendor Manager: –
This job role requires a little bit more experience than other jobs. The person should know about working systems, data analysis, crisis management, and handling teams, and projects. 
Vendor Supply Chain Scheduler:-
He/she is the persuader who describes the best tire process from production to post-production and will be held responsible for the smooth happenings of the same. 
Vendor Payable Associate: –
Payment slips of the vendors are distributed by a payable associate. They look for financial statements and transactions. Their job is to receive and give payments by verifying and reconciling invoices. 
Vendor Program Manager: –
This job role includes managing programs for vendors of the company for future betterment and more efficiency of work. It helps in reducing the risk of attacking situations in the future. 
Conclusion: – 
Vendor management skills show and prove that you're able to coordinate and make it up with the other parties. It helps in managing relationships with company vendors and increasing the efficiency of the products. Vendor management will help you in connecting with different vendors to increase the business on a larger scale. 
FAQ'S
Is vendor management a good job? 
Yes, it is a good job, as it consists of working in different aspects and researching different key points of goods to be sold. 
Which is the highest-paid job profile in vendor management?
Vendor manager is the highest paid job having up to 29.6 lakhs salary depending upon the seniority and experience of work. 
What exactly is to be done in a vendor management job? 
The person needs to focus on company vendors who play a major role in the advertisement and sales of goods. 
What qualification is required to be a vendor manager?
Graduation in marketing, sales, or supply chain management. 
Vendor Management Job Titles – What Jobs They Offer?