Introduction
UPS is an acronym for United Parcel Service, is a global shipping, receiving, and logistic chain management firm based in the United States. It is labeled "UPS". Initially named the American Messenger Company and specializing in telegraphs, UPS has developed into a Fortune 500 company in the world and is the world's largest courier service in terms of revenue. Today, UPS is most recognized for its ground delivery services and the UPS Store, a retail network that supports UPS deliveries and offers equipment for small firms. Let us see when UPS was founded in this article.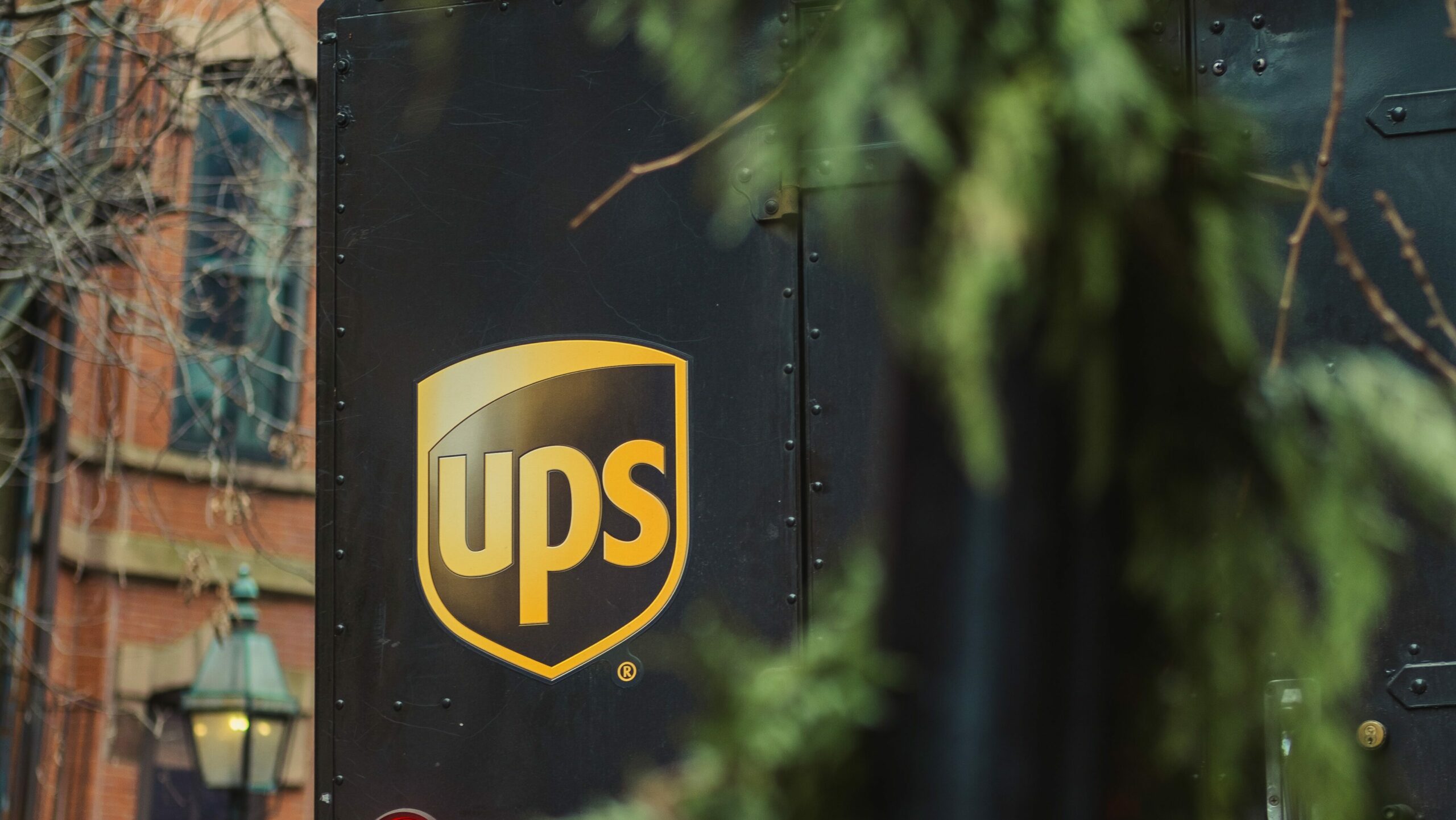 When was UPS founded?
UPS was founded on august 28,1907 by two teenage entrepreneurs, James E. Casey and Claude Ryan in Seattle, Washington with a $100 loan. Today, in terms of revenue, UPS is the largest courier service in the world, with annual sales of over US $85 billion in 2020.  Its headquarter is in Sandy Springs, Georgia, in the United States. UPS is mostly known for its ground delivery services and the UPS Store which is a retail network that supports UPS shipments and offers equipment for small businesses. 
A timeline history of UPS
1907-Beginning on August 28, 1907, when James E. Casey and Claude Ryan created the American Messenger Company with a $100 loan, the remarkable tale of UPS officially begins. At the time, bicycles were used for longer journeys but most deliveries were made on foot. The American Messenger Company carried special delivery mail for its biggest client, the U.S. Post Office, and has focused on package delivery to retail stores.
1913-UPS acquired a Model T Ford in 1913 which was its first delivery vehicle. To become Merchants Parcel Delivery, Casey and Ryan combined with a rival company, Evert McCabe. 
1919-The business changed its name to United Parcel Service this year and began operating in Oakland, California, for the first time outside of Seattle. The business name was changed to United Parcel Service to symbolize the fact that the same firm was still in charge of managing its expanding operations, with Parcel denoting the type of services it offered.
1922-purchase of common carrier service from a Los Angeles, California-based firm. In the US, UPS became one of the few businesses to provide common carrier service. 
1924-conveyor belt was introduced for handling packages
1929-air service was first used but unfortunately because of the Great Depression and lack of volume it ended.
1930-A unified service started in New York City, and shortly after, it spread to other major East and Midwest cities.   
1953-With two-day service to major cities in the East and West Coasts, UPS restarted its air business in 1953 under the name UPS Blue Label Air. 
1975- With the relocation of its corporate headquarters to Greenwich, Connecticut, the company became the first shipping service to offer services to every address in the 48 contiguous states.
1985- UPS Next Day Air Service for the 48 contiguous states and Puerto Rico was introduced. 
1988-UPS Airlines was established 
1989 -Germany added domestic air service
 1991-UPS moved its corporate headquarters to Sandy Springs, Georgia, an Atlanta suburb  
1992- UPS developed technology in the 1990s to boost productivity to accommodate the increasing customer load. A handheld device DIAD (Delivery Information Acquisition Device)  was provided to every UPS driver, to keep data of delivery information to the UPS network as soon as it is picked up. This year, UPS bought Haulfast and Carryfast and changed their names to UPS Supply Chain Solutions.
1993 -by the year 1993 UPS sent up to 11.5 million goods and documents every day 
 1995-To compete with Choice Logistics and provide service parts logistics, UPS bought SonicAir. The same year, UPS established UPS Logistics Group to provide consultancy and services. 
1997-UPS was shut down for 16 days as a result of a walkout by 185,000 Teamsters members. 
 1998- to provide businesses with a wide range of integrated financial services through UPS, UPS Capital was founded  
1999- In the biggest initial public offering of the century, UPS went public on November 10, 1999.
2001-purchased Mail Boxes Etc., Inc. which was a franchised network of retail packing and shipping facilities spread across the United States and Canada and renamed as UPS store in 2003.
In 2004- UPS acquired Menlo Worldwide Forwarding and named it UPS Supply Chain Solutions. With this acquisition, UPS entered the heavy freight industry. 
2005-On August 5, 2005, UPS acquired Overnite Transportation, a less-than-truckload (LTL) trucking company, for US $1.25 billion and it became UPS freight. UPS provided non-stop shipping service from Guangzhou to the US in 2005. The same year UPS did the acquisition of Lynx Express by paying £55.5 million ($97.1 million). 
2006-In Dartford, Kent, the first combined package vehicle center operation started
2008- To transport member freight, All Nippon Airways, a Star Alliance member, and UPS formed a code-share and cargo alliance.
2012- UPS purchased the Brussels-based Kiala firm in February 2012, which offers e-commerce retailers the choice of having their products delivered to a traditional retail location.
2018-According to a 2018 article in The Wall Street Journal, UPS's operations were impeded by its outmoded 20th-century technology and lagged behind its rivals.
2019- UPS received permission to fly drones in October 2019. The accreditation will enable UPS to use drones to deliver medical goods.
 2020-In order to transition to a greener, more modern fleet, UPS declared on January 29, 2020, that it was investing in UK startup Arrival and has ordered 10,000 Generation 2 electric vehicles. The agreement, which spans from 2020 through 2024, is said to be valued at more than $400 million. 
-The business has chosen a new CEO Carol in March 2020. It was seen as an effort to guide the parcel delivery business through the uncertainty of trade conflicts, technological upheaval, and the possibility of a recession brought on by pandemics. 
2021-In January 2021, UPS announced it had agreed to sell UPS Freight, its less-than-truckload freight business. 
-Roadie was to be purchased by UPS for an undisclosed sum in the fourth quarter of 2021, according to a contract signed in September of that year. 
2022-In November 2022, it was revealed that UPS had bought the Bomi Group, a European company that specializes in temperature-controlled delivery and warehousing with a healthcare focus. 
Finances:
 Aside from a few blips, the company's finances have consistently grown over the years as it has progressed toward prosperity. The business, which began with a $100 loan, managed to grow its net income to $3,870 million in 2005 and $12,890 million by 2021.
Services provided by UPS
Courier express services
Freight forwarding services
Logistic services
Subsidiaries of UPS
Nightline Group
Marken
UPS Logistics
UPS mail innovation
UPS Professional Solutions
UPS i-parcel
Conclusion
The successful journey of UPS begins with the vision and dedication of two teenage entrepreneurs who took a $100 loan to set up a company in 1907 when it was founded, it has since grown into a Fortune 500 company. Through its entrepreneurial journey, UPS has grown from a modest delivery service to one of the biggest. They serve as a shining example of what is achievable when a commitment to excellence is matched by tenacity and zeal.
When Was UPS Founded? UPS History