Quality assurance is the various ways or processes a company, organization, or industry puts in place to maintain their customer's or client's satisfaction with the products or services they're rendering while preventing and correcting any irregularities, defects, or mistakes made during every delivery or production stage of their products and services. Let us know more detail about 'Quality Job Titles'.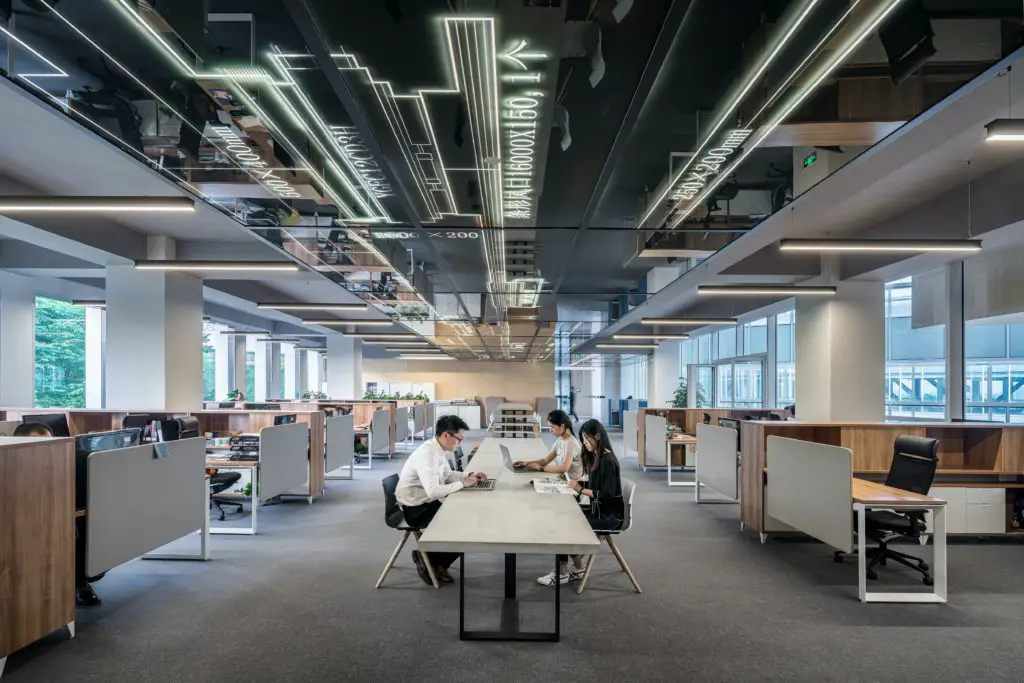 Quality Job Titles
If you're looking for a Quality Assurance job, you'd probably find a variety of jobs like quality analyst, quality manager, and more out there, and that's because organizations refer to them with different titles, tweaking their responsibilities along the way. So to be on the safer side whilst applying for a position, here are added expected duties and responsibilities to each title. Be sure to pick the one that suits you the most!
Quality job titles, descriptions, and responsibilities:
Quality technician 
Job description- Quality technicians perform basic duties required in quality management.
Duties
Conducts tests on products to determine their qualities
Collates received products report
Reports results of tested and inspected products, etc
They earn an estimate of $40,000 annually.
Manufacturing Engineer 
Job description- Manufacturing, process, or project engineers utilize engineering skills in developing, improving, and optimizing quality management performance.
Duties
Develops quality management processes
Ensures developed processes yield positive results
Optimizes processes and ensures quality requirements are met, etc
They earn an average of $90,000 annually.
Quality Analyst
Job description- Quality analysts use statistical methods to create, analyze, and coordinate reports.
Duties
Analyses data using statistics
Coordinates collated data
Creates reports, etc 
They earn an average of $70,000 annually.
Quality Associate
Job description- A quality associate is like a primer. He just primarily dabbles in and assists others in quality improvement projects. Doesn't shoulder any major responsibilities in the organization but takes and assists members of the quality management team.
Duties
Collates data
Assists quality manager and other quality employees
Tracks and reports projects, etc
They earn an estimate of $60,000 annually
Quality Auditor
Job description- A quality auditor is responsible for all auditing projects regarding quality management In the organization.
Duties
Creates reports on audits
Follow up on audits needing corrections, etc
They earn an estimate of $40,000 annually.
Quality Engineer
Job description- Quality engineers deal with the interface aspects of quality management. Designing, evaluating, and analyzing quality assurance or management processes is their turf.
Duties
Designs Inspection mechanisms/equipment
Recommends mechanisms or equipment to be used
Trains other employees on how to use and operate designed machinery, etc
They earn an annual salary of about $90,000
Quality Consultant
Job description- A quality consultant is usually a veteran in the quality assurance field, having tons of experience working in different aspects of this niche. He provides quality management programs, trains the organization's employees, and facilitates the organization's quality assurance Development.
Duties
Provides direction
Advises employees on how to handle projects
Ensures quality services and products in the organization are provided, etc
They earn an estimate of $120,000 annually.
Quality Coordinator
Job description- Quality coordinators mainly collate all information related to quality assurance projects and distribute any discovery to members of the organization or even clients. 
Duties
Ensure strict compliance with quality management procedures
Generated and distributed reports related to quality management
Documents any useful quality management discovery
It might also train other employees in quality management skills, etc
They earn an estimate of $60,000 annually.
Quality assurance Director
Job description- A quality assurance Director or quality director controls and manages all aspects of and processes of quality assurance. Takes responsibilities for all quality assurance procedures, trains employees, and manages the organization's quality assurance system.
Duties
They report to the president or vice president.
Set rules and policies
Implements plans strategically, etc
 They earn an average salary of about $135,000 annually
Quality Inspector
Job description- A quality Inspector is responsible for checking and inspecting instruments, products, and resources by ensuring they meet up to the organization's expected standards.
Duties
Processes report on instruments and materials
Inspects and processes products
Ensures techniques used to meet the organization's goal, etc
They earn an estimate of $50,000 annually.
Quality Manager
Job description- A quality manager oversees quality assurance processes within an organization. They are responsible for dealing with consumers or clients with issues or complaints about their products or services.
Duties
Recommends and implements corrective quality management actions
Responsible for dealing with customers' complaints
Ensures continuous quality management in the organization, etc
They earn an annual salary of about $110,00
Quality Software Engineer
Job description- A quality software engineer develops and uses software or software-based systems to design, test, and improve quality management methods.
Duties
Recommends test methods for software verification, inspection, and validation
Develops and improves software
Recommends and develops product or service improvement methods, etc
They earn an estimate of $110,000 annually.
Quality Specialist
Job description- A quality specialist is an expert in a specific field in quality management. Duties to be performed depending on each person's area of specialization( could be analyst, coordinator, inspector, engineer, etc.)
Duties
Must implement and show high skills level in assigned field
They earn an estimate of $71,000
Quality Supervisor or Quality control Supervisor.
Job description- A quality supervisor assesses and oversees the production processes whilst recommending necessary modifications in the quality department.
Duties
 Ensures strict adherence to quality procedures
Supervises employee skills while hiring
Implements and enforces quality policies
Recommends machinery or equipment
Writes reports etc
They earn an estimate of $70,000 yearly.
Quality Supplier Engineer
Job description- A quality supplier engineer is responsible for sourcing quality suppliers who can supply quality products or resources for the organization.
Duties
Sources for quality suppliers
Improves and develops resources together with the suppliers
Ensures suppliers improve their products or service qualities, etc
They earn an average of $90,000 annually
Quality Vice President or executive
Job description- A quality executive or vice president is the champion of the quality management department. Establishing, giving directions, and making changes to quality processes in the organization whilst discussing with other executives is a quality vice president role.
Duties
Supervises and oversees activities within the quality management team
Establishes conducive and effective procedures for quality improvement
They monitor and make necessary modifications to quality processes, etc
They earn an estimate of$190,000 annually
Quality Laboratory Technician
Job description- A quality laboratory technician writes reports and procedures in materials, products, resources, and processes and also tracks and analyzes them to ensure they meet the organization's quality requirements.
Duties
Fixes any problematic products
Adhered to quality techniques
Writes and analyses reports
Prepare sample products for testing, etc
They earn an annual salary of about $50,000. 
Quality Reliability / Safety Engineer
Job description- Quality reliability or safety engineer mainly relies on previous reports or procedures to predict possible outcomes for certain procedures, thereby increasing the reliability of products and services.
Duties
Ensures product maintenance reliability and safety
Reports reliability and safety of products
Develops and conducts reliability tests on products
Analyses and writes reports on failed procedures and performance, etc
They earn about $110,000 annually.
Other quality job titles include…
Test Engineer
Quality Control
Tester
Quality black belt
Qa Automation Engineer
Quality Control Technician
Test Technician
Software Test Engineer
Senior Quality Engineer
Test Analyst
Qa Lead
Software Test Analyst
Software Tester
Quality Improvement Specialist
Test Manager
Quality green belt
Software Quality Assurance Engineer
Quality Control Chemist
Software Quality Assurance Analyst
Quality Systems Manager
Supplier Quality Manager
Test Architect
Manual Tester
Validation Technician
Manual Qa Tester
Functional Tester
Quality Control Assistant
Quality educator/instructor
Quality Assurance Officer
Test Developer
Usability Engineer
Calibration Technician
Quality champion
Six Sigma Engineer
Usability Specialist
Quality statistician 
Quality laboratory technician, etc
As the main focus of quality assurance is to provide their clients the most positive experience and maintains clients' confidence about their products or services, it's no surprise that quality assurance jobs are usually found in the following departments;
Customer service and care
This department is crucial to the organization's products or services as customers interact with people in this department the most. It's necessary to employ friendly and service-oriented quality assurance professionals in this department as it's essential to maintain clients' satisfaction with products and Listen to their feedback and complaints about their products/services quality.
Quality Management
Having a quality management system in an organization helps clients enforce their expected changes in products and services delivered by making sure their interests are well attended to.
Product design
As consumers' tastes and preferences are constantly changing and quality assurance involves a good design deal, it's Paramount to design and redesign products/service's manufacturing processes to fit and exceed clients' needs and preferences.
Testing
 A quality testing department tests the organization's products, goods, or services to ensure the company's goods, services or products satisfy the customer's expectation
Conclusion 
Quality assurance professionals are involved In different aspects of the end-to-end processes in quality management. They use evaluations and reports to gauge and correct necessary aspects of quality management. Therefore, titles are varied and unique across different fields
Frequently Asked Questions
Why is quality assurance important?
Quality assurance or quality management is important in your company, organization, or industry, regardless of any niche, because it builds trust with your clients, meets their needs or expectations, and most importantly, facilitates a good relationship with them. And this keeps them coming back to you for business.
What is the hierarchy of job titles?
Job titles hierarchy in organizations, industries, or companies usually differs from each other, as they all depend on the company's preference. But generally, here's the hierarchy from highest to lowest.
Presidents > Vice president\Executive> Director > Manager > Supervisor > Other employees.
Quality Job Titles- Find More About It