While with the growing population, the rise in job opportunities has boosted significantly, a vast spectrum of uncommon and obscure jobs has considerably compelled many individuals. Obscure jobs are usually jobs that sound peculiar, unreal, and even uncanny. Obscure job titles may sound weird and different, and, these jobs may seem unprofessional and imaginative. However, plenty of obscure jobs are not only available but also performed by many people every day all across the world.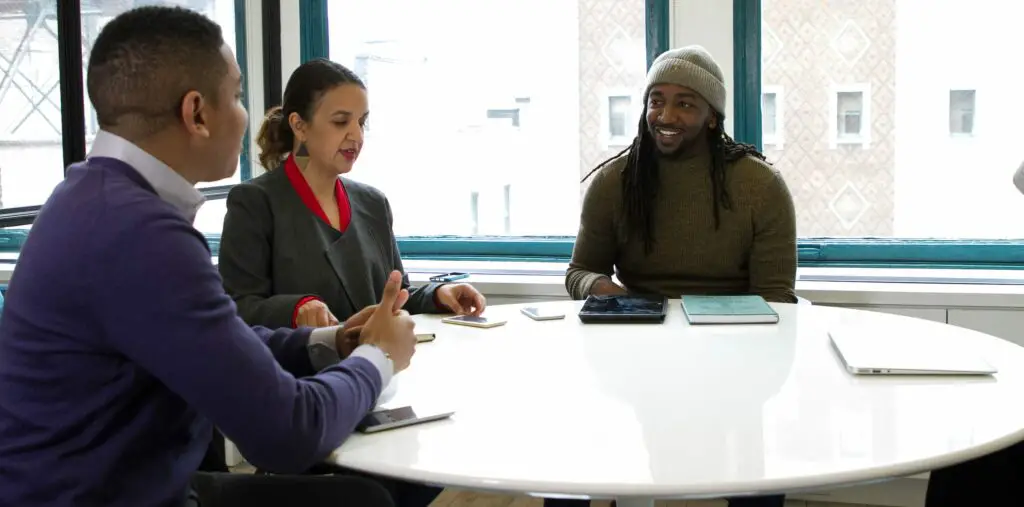 Obscure Job Titles
Wide spectrums of obscure job titles are significantly growing larger rapidly with each passing day. Sometimes these job titles might ridicule people for their creepiness and weirdness. Some of these obscure and strange job designations are enlisted below as follows:
Sandwich Artist
Ranch Dressing Expert
Chief Geek
Security Princess
Chief Ninja
Copy Cruncher
Chick Sexer
Fake Mourner
Chief Troublemaker
Dr. No
Chief Happiness Officer
People Partner
Director of Fun
Full-time Netflix Viewer
Snake Milker
Dog Food Taster
Sandwich Artist
The term Sandwich Artist as an obscure job titles was first used by Subway for their employees. These employees were called Sandwich Artists as they were obligated to make and serve sandwiches to customers. A Sandwich Artist is also responsible for preparing other food items whilst maintaining adequate food hygiene, sanitation, and safety standards. They are not only accountable for preparing meals for their customers but also for restocking the ingredients that are required to make sandwiches. 
Ranch Dressing Expert  
A Ranch Dressing Expert is a person who is considered professional in ranch dressing. A Ranch Dressing Expert is not only essential for producing or preparing a variety of ranch dressings but also is mandated to give the dressing a smooth, clear, and delicious texture and taste. Sometimes, Ranch Dressing Expert also prepares their own mayonnaise to give their ranch a fine and authentic freshness, flavor, and taste. There are many food stations and food-related workplaces where a ranch maker is entitled a 'Ranch Dressing Expert'.
Chief Geek
Chief Geek is a strange title given alternatively to CTOs (Chief Technology Officers). A CTO, Chief Geek is responsible for developing and processing software and software designs. CTO, also called Chief Geek, is needed to work over technological details while also assembling a wide range of policies to satisfy technological goals. They are called technology geeks that are also accountable for expanding business by integrating their knowledge and proficient understanding of technology.
Security Princess
Security Princess is a job title given by Google to its Vice President of engineering, Parisa Tabriz. Parisa Tabriz has the job of Google's Director of Engineering which she chooses to be referred to as the Security Princess of Google Chrome. The job title holder, Parisa Tabriz, thought that the original title of the job was boring and not cool enough for her. Therefore, she decided to modify it to Security Princess to create awe and uniqueness. 
Chief Ninja
The term Chief Ninja is used for CEOs at many companies. A Chief Ninja is required to perform multiple duties and roles. Depending on the work required, a Chief Ninja has to plan and strategize by setting visions, goals, and deadlines. They are foundational as well as supervising blocks of any company or organization. The most important thing for a Chief Ninja is to take good decisions that not only favor the company but also help in expanding it rapidly and efficiently.
Copy Cruncher
At many workplaces, a copywriter is also called with the name of Copy Cruncher. Some people find the title new, innovative and creative while some find it strange and grandiloquent. A Copy Cruncher is required to prepare copy for marketing and other crucial projects. An individual is required to have excellent writing as well as research skills so that they can successfully create a bunch of copies of editing work for their clients and companies.
Chick Sexer
The job title, Chick Sexer, sounds weird and is seemingly creepy to many individuals. However, such a job role exists. A chick Sexer is a professional that determines the sex of chicks and other animals. They are also required to separate the animals based on their sex. It is a fundamental job that must be conducted daily by some professionals to aid and ease the work of the poultry industry. The seemingly bizarre job is one of the most valuable and practical things for the poultry industry.
Fake Mourner
Fake Mourners, alternatively called Moirologists, are professionals hired by people to fake grieving and mourning at funerals and other grieving occasions.  Getting paid for mourning for strangers is considerably odd but is an increasing job role. Sometimes, they are hired to inflate the number of people attending the funeral while sometimes, they are hired simply to emphasize grieving and sadness. They are just a way to increase unhappiness in the air by creating a mournful atmosphere. They are also needed to give fake eulogies to the dead.
Chief Troublemaker
Chief Troublemaker is one of the quirkiest job titles to exist. Chief Troublemaker is the same as Chief Executive Officer, CEO, and is used widely by many companies all over the world. Some people find it funny and useless while some find it cool and suitable enough. The title, Chief Troublemaker, was first used by a CEO, Joanna Pineda, as she thought that a CEO is bound to create troubles and solve them. She used it as a metaphor that sounded cool, funny, and witty to her.
Dr. No
Dr. No is an alternative title used for Chief finance officer, CFO, in a wide range of companies. Dr. No is generally accountable for the finances of the company. They are required to maintain and manage the financial work of their respective companies or organizations. A person subjected to the title of Dr. No is also responsible for planning and strategizing to expand their business ideas and generate more and more revenue. They must plan for long-term growth by analyzing market trends from time to time. 
Chief Happiness Officer
The Chief Happiness officer job title may sound unfamiliar and unusual to a lot of people but such a title is usually very common and used on a large scale by various companies and organizations. A Chief Happiness Officer is responsible for maintaining and enhancing positivity and happiness among employees. An optimistic environment is readily believed to increase work productivity and efficacy of the company. it also helps to create a stress-free and calm work atmosphere.  Some highly renowned companies like Google, Salesforce, Airbnb, etc. have Chief Happiness Officers.
People Partner
While the job title, People Partner, may sound weird and infrequent, the job role is an alternate title given to business partners in any company. A People Partner's job is to perform various tasks including management and development of relationships with leaders. They are also required to support in planning and making effective and efficient decisions. A People Partner job holder is also called HRBP in various organizations. 
Director of Fun
Various highly renowned companies across the globe use the title Director of Fun instead of director of marketing to sound creative and witty. A marketing director has to plan marketing strategies, execute various plans to increase efficacy, build a professional team of highly-skilled individuals, run various marketing campaigns and ads, advertise effectively, plan ways to increase retention of customers, increase insights into business, and many more responsibilities.
Full-Time Netflix Viewer
As interesting and odd as it sounds, being Full-time Netflix Viewer is a real job for which a broad range of people are hired. Netflix pays people to binge-watch certain shows, movies, dramas, and documentaries. They require people to not only watch shows but also rate them. An individual performing the job of a Full-time Netflix Viewer is also obligated to do research and tagging work as well. 
Snake Milker
Snake Milker is a job that requires the job holder to milk a snake in exchange for its venom. These individuals, Snake Milkers, are required to extract venom from snakes' bodies. Snakes are generally milked (forced to drip venom from their fangs) before they are subjected to the extraction process. The venom extracted through snakes' bodies by snake milkers is used to create anti-venom for the safety purpose of the affected people.  Generally, the venom extraction process is repeated every month and for that job, Snake Milkers are required.
Dog Food Taster
A Dog Food Taster is a job that requires professionals to help evaluate the nutritional content of dog food products. These professionals are also required to ensure the safety of dog food products. They also ensure that the dog food is appetizing enough for the dogs whilst maintaining adequate nutrition-rich food content for them. A Dog Food Taster gives appropriate feedback about the dog food products upon tasting as well as testing them. Based on the feedback given, appropriate changes are adjusted. 
Conclusion
A considerable rise in obscure job titles, that sound unreal and weird enough to be true, has been seen over the past few decades. This substantial increase has made some people come up with innovative and quirky job titles for their existing jobs while some people have also created unfamiliar, unusual, and peculiar job roles. Consequently, a large number of people are unaware and unfamiliar with obscure job titles while many are hired for the same in large quantities on daily basis. 
Frequently asked questions
1. How do you make a job title innovative?
To make a job title innovative, a person needs to enhance their creative skills and follow the steps mentioned below as follows:
Brainstorm for ideas
List down your roles and responsibilities (what do you do?)
Keep it brief and simple
Make sure it sounds witty and original
Avoid jargon and difficult terminologies
Make it lucid and simple enough for everyone
2. What are some funny job titles for tinder?
Some of the most popular and funny job titles used on tinder by some people are mentioned below as follows:
Chicken Catcher
Dice Quality Inspector
Face Feeler
Marshmallow Coffee Engineer
Part-time Chocolate Eater
Dolphin Shaver
Coffee Maker in Morning
3. What are some of the long job titles?
There are plenty of jobs that have long titles. Some of these job titles with long words are mentioned below as follows:
Otolaryngologist
Amalgamator
Hematologists
Dissemination-Officer
Obscure Job Titles – Know More