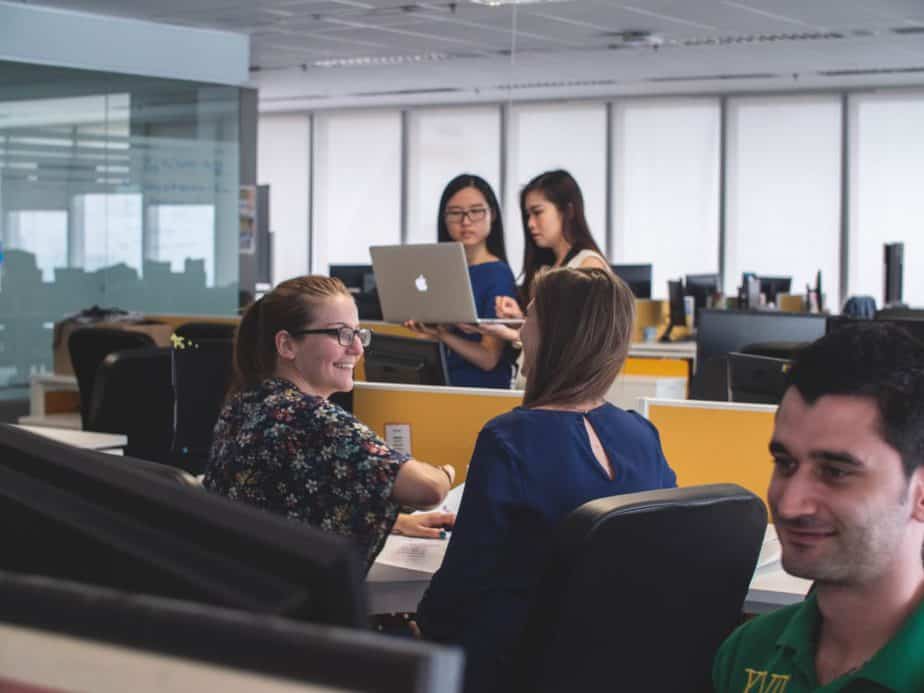 Oracle is a computer software company which was founded back in the year 1977. Oracle has its headquarters located in Texas, United States of America. The company became famous for making enterprise software and created a DMS (data management system). Read more to get a job at oracle.
Oracle is a huge company and requires employees working for them. Visit the official website of Oracle if you are interested to work. The company posts job vacancies on its website where interested candidates can apply for them. 
The company has been known to operate its business in more than 170 countries all around the world. Similarly, with huge operations, the company also hires a huge number of employees. Oracle has been listed as one of the 'Best Companies To Work For' list on Forbes back in 2019. 
Steps To Get A Job At Oracle
Getting a job at Oracle might be a dream for most people but the main question is that how difficult is it to get through? Well, getting through can be tough and there are chances that most candidates can't pass the interview round. Given below are the steps to get a job at Oracle.
Find the job post that you are interested to apply for in job search websites like Indeed.com.
Apply for it and wait for the employer to give you a callback. 
Do some research about the job that you have applied for. 
Make sure that all the criteria and requirements are met.
The hiring process can take around a couple of weeks. 
Crack all the selection processes and interviews and then start working. 
Getting through might not be easy for some but if you work hard it will be possible for you to get the job. There will be opportunities of changing positions and groups once you get into the organization. Several employees have said that they were satisfied working for Oracle. 
For some jobs at Oracle, one will have to have previous work experience for at least a couple of years. Do check with the company about all the requirements beforehand because you do not want to be in trouble when you have applied for any such kinds of jobs. 
For example, in jobs like a technical support engineer, one needs to have at least 3-7 years of working experience along with other requirements. Until and unless you are a fresher you should meet most of the criteria. 
Oracle Working Experience 
There are benefits to working for Oracle and on the other hand, there are disadvantages too. Most people have concluded by saying that they had a pretty decent experience working for Oracle. But, the thing was that it was quite difficult to get into. 
Keeping all those aside most people also said that Oracle did little salary growth to its employees. Salaries are the most important motivating factor and because of it, people tend to work harder. 
However, this does not mean that the company does not offer a decent salary but you cannot expect much.  All in all, there should be nothing else that you need to worry about until and unless you are ready to work hard. 
According to Glassdoor, the company has a 3.9-star rating out of 5 for its work/life balance. There are chances that you could be sent to another country for your work. However, that depends on the job that you are working for. 
Oracle Sample Interview Questions
Oracle has different types of interview rounds depending on the job that you are interested in. Since it is a technology company there will be two rounds of technical interviews before you get to the final round. 
The hiring process is one of the most crucial parts of the company and it has to be done with proper care. Companies like Oracle would like to look for the most talented and skilled candidates to work for their company. 
Candidates who get through the first stages also have to go through a stage where they have to answer coding questions. So, you need to be prepared for all sorts of questions. Given below are some sample interview questions that you can be asked.
What do you know about the company?
Ans: One of the most common interview questions that can be asked to anyone irrespective of their job title. However, one should also be prepared for this type of question. Speak what you know about the company. Do some research beforehand like what the company is about and what they are planning to do in the future. 
What do you mean by the logical storage structure of Oracle?
Ans: This is a technical question that can be asked if you have applied for a job title that needs this kind of knowledge. However, you should be prepared for such questions because your answer will be judged by the interviewer as to how much knowledge you have. 
List the default tablespaces of Oracle.
Ans: Another technical-related question but you should be prepared for it to answer. Do whatever you are asked to do while you are asked this question. It would be difficult for you to get in if you fail to answer such questions. 
What do you understand by Oracle table?
Ans: Say whatever you know while answering this question. If you can explain clearly the answer to this question then there is a chance that you might impress your interviewer. Try to keep your answer short and to the point. Do not go into much detail until and unless it is necessary. 
What are the things that motivate you?
Ans: Remember to speak the truth while answering this question because once you are selected for the job you might be judged on what you spoke. If your answer does not match then you can be in trouble. However, speak what are the things that motivate you to work hard. Answer it in a simple way. 
Oracle Resume Preparation 
Just like any other company would want your resume Oracle would also like to see your resume too. The resume is one of the most important documents that you need to submit to your employer. Make sure that you prepare a proper resume for the job that you have applied for. 
Take tutorials either from the internet or you can take the help of an employee while preparing your resume. Your resume should impress the employer in the first place so that you get a call back from them. 
Make sure you include all your achievements and experiences so that your employer knows what are you are capable of. In case the employer at Oracle is impressed with your resume then you will be called for further processes. 
Other Companies That You Can Work For
Just like any other company in the world Oracle also has its competitors in the market. Similarly, employees also have the option to work for different companies other than Oracle. It can be possible that you might have all the skills and knowledge but you did not get through at Oracle. 
Do not worry because there are other companies in the market where you can apply for the same job. Companies like Microsoft, American Express, etc., might hire you. You just have to look for opportunities in the market. 
How Much Does a Worker At Oracle Make?
Different types of work are done in the company. Some are at high-level job posts and some are below. Given below are a few examples of each type of job and how much they make.
| | | |
| --- | --- | --- |
| Job Title | Range | Average |
| Software Engineer | $78k-$140k | $106,321 |
| Principal software engineer | $108k-$167k | $135,650 |
| Software Developer | $67k-$148k  | $101,054 |
| Senior Software Engineer | $93k-$157k | $122,725 |
| Solutions Engineer | $50k-$100k | $70,876 |
| Sr. Software Engineer/Programmer | $84k-$161k | $118,785 |
| Sales Consultant | $35k-$127k | $67,360 |
As you can see from the above table that different types of job titles will make different money each year. This is not for Oracle itself but if you go to any other company then it will be the same thing. 
Conclusion
In the end, it is the amount of money that you make matters the most. Money is the most important factor to keep your morale boosted and motivation level high. So, whatever type of work you do for any organization you should do with great interest and hard work. 
Remember that if you do not get into any company there will be plenty of other opportunities available. 
Frequently Asked Questions
Is Oracle company good for working?
Ans: Oracle has a great working culture. Oracle was listed as one of the best companies to work for on Forbes back in 2019. 
Why should you work for Oracle?
Ans: There are several benefits to working in Oracle. One can work with different cultured groups of people. Other than that you can enjoy health benefits, retirement benefits, and many more. 
Does Oracle provide work from home opportunities?
Ans: Yes, Oracle does provide work-from-home opportunities. Due to the pandemic situation employees can sit at home and enjoy working with family. 
How To Get A Job At Oracle?