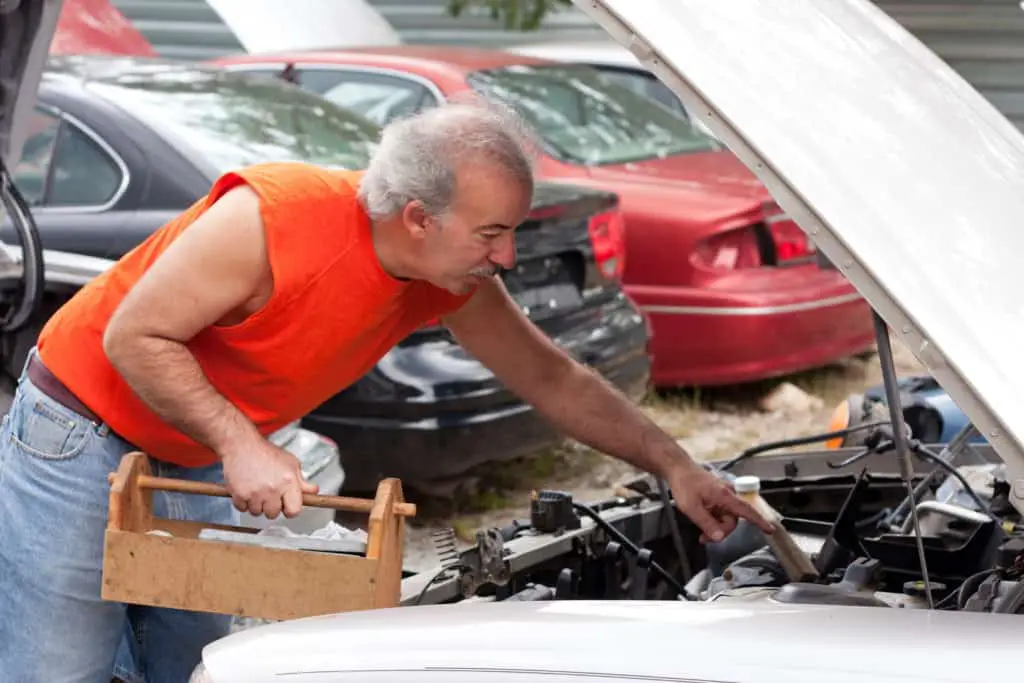 The automotive industry compromises companies involved with the manufacturing, designing, developing, and selling of motor vehicles. This industry is expected to grow a whopping $251.4-282.8 billion by 2026. Since nobody is going to ever stop using automobiles for transport, this is a never-ending industry with a stable career. To get into this sector, one must have prior knowledge of cars, automobiles and hence the ones interested usually do a bachelor's in automobile engineering or a degree similar to it. There is a wide range of opportunities to work in the automotive industry. You will find a job that will match your skill and passion and keep you happy with the job. In this article, we will discuss the 10 Automotive Job Titles in the automotive industry. Job descriptions are important to understand the field in a better way, this will help you choose the career that you want. Companies use job descriptions to attract people into taking up the jobs that they have to offer.
10 Automotive Job Titles
Here are 10 Automotive Job Titles that you need to know
1. An auto body repair technician
As the name suggests, an auto body repair technician fixes the damages of an automobile after it has been in an accident or anything equivalent to that. They diagnose and repair vehicle engine systems along with returning other parts such as the air conditioning and cooling systems. They make an average salary of $43,580 per annum in the US.
2. Auto designer
Auto designers design cars in a way that they appeal to the customers. They either design the whole vehicle or parts of it, they intend to craft designs that are aesthetically pleasing and cost-effective. They collaborate with the engineers to ensure a safe design suitable for use. The average salary of an auto designer is $74,377 per annum.
3. Auto engineer 
The work of an auto engineer is to design and test various components of the vehicle such as the brakes, cooling, engines, fuel technologies, and transmissions along with that they also work on developing better systems sustainable to the environment. They use software such as CAD (Computer-Aided Design) to design appropriate components. The average salary of an auto engineer is  $55,000 per year.
4. Auto instructor
An auto instructor is basically a teacher, a teacher who teaches his students everything that he has to know about vehicles and driving. The instructor trains his students on auto repairs and installation, which is essential as you own a vehicle. He can either open his own private school or can work at high school. An auto instructor earns an average of $57,917 per annum.
5. Car detailer
Car detailing is the act of cleaning vehicles up to the standards specified by the company or firm or individual. The person involved with the work is a car detailer. The person uses various kinds of cleaning, such as washing, buffing, vacuuming, waxing. Basic car detailing can range from $50-$125 for an average-sized vehicle. A typical car detailer earns about $51,675 per annum. 
6. Car rental agent
When you go for an out-of-station trip, you come across a few car rental agencies that help you in selecting the car that is suitable for you and your family or friends. The people working here are known as car rental agents whose main duties are to answer calls, make reservations and keep a record of all bookings. The average salary of a car rental agent is $24,375 per annum.
7. Car salesperson
A car salesperson uses their skills of marketing and persuasion to get a customer to buy the car in the showroom that they work for. They also work on giving the customer the best maintenance and warranty plans. An average car salesperson earns $38,000 per year.
8. Quality testing engineer
A quality test engineer tests the quality of products and systems of an automobile. They test products from the smallest to the full assembly to make sure it meets the results that are required for the company. Some test engineers also test the raw materials involved in the manufacturing of the automobile. They earn an average of $71,653 yearly.
9. Tire technician
Tires are the main component of an automobile that is in constant contact with the ground. Hence, the tire must meet the daily requirements needed. A tire technician inspects and repairs the tires of various vehicles. They assess the tread levels, the valve quality, wear and tear of the tire, and much more to ensure a safe ride. Their average salary is about $47,480 per annum.
10. Vehicle inspector 
A vehicle inspector tests vehicles and makes sure they meet the requirements mentioned by the company. Vehicle inspection is usually mandated by the government to ensure the safety of its citizens while driving. They make an average of $29709 per annum.
There are various jobs listed in the automotive industry. Every job is as unique as the other, with good pay and reputation. If you are someone who loves being around vehicles, this field is for you. It takes a lot of hard work, yes, but if you love the job, it'll all be worth it. Look through the jobs descriptions to learn which job suits you the best.
Frequently Asked Questions (FAQs)
1. Which country is best for the automotive industry?
There are mainly six countries that produce the most number of cars globally and hence we can say that in these six countries you will find the best scope for the automotive industry. They are China, the USA Mexico, India, Japan, and Germany.
2. Is automotive a good career?
If you're looking forward to work in the automotive industry but are confused if it's a good line to work for, here is your answer
• Nobody is ever going to stop using transport to commute. Hence, we can say that there is going to be an endless demand for workers in the automotive industry.
• There are thousands of jobs to consider and with a guarantee that you will find the job that suits you the best.
• The automotive industry is the best way to enter your work-life quickly.
Also read
10 Automotive Job Titles you need to know