The recruitment process adopted by most companies right now is usually done in stages and this process creates an avenue for the company and the potential employee to test competence and compatibility to build an efficient working relationship with employee values and company policy as the bedrock. Let us know about 'Job Offer Without Interview'.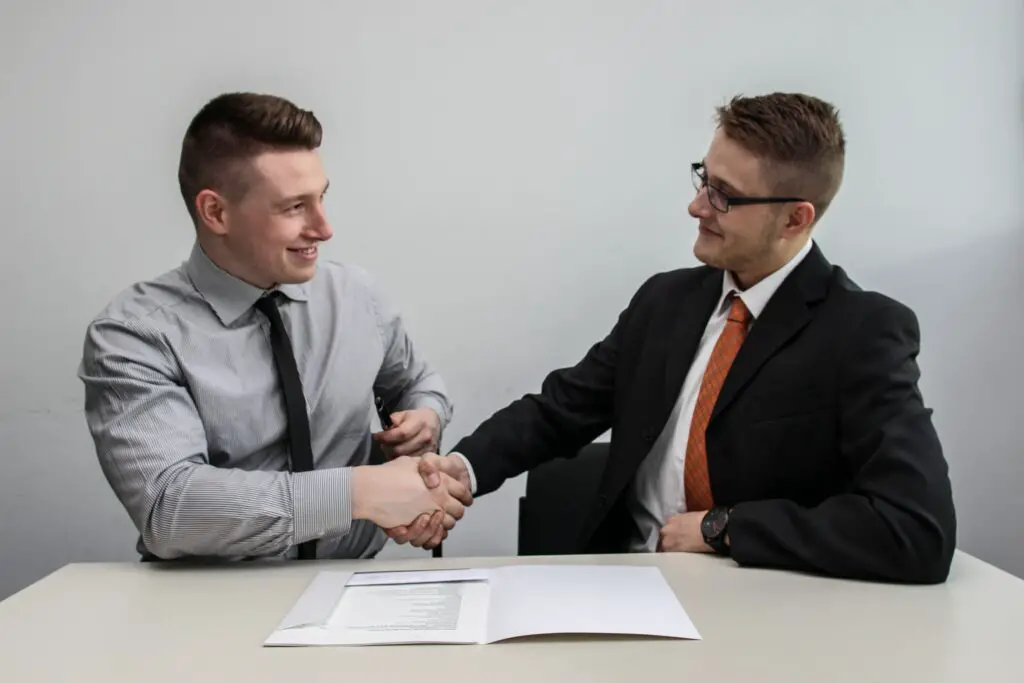 Job Offer Without Interview:
Recently, you wonder how possible it is for individuals to land good-paying jobs without undergoing the famous interview meeting process. The stories you hear about these job offers may be true although interviews are the standard part of the whole recruitment process, and companies use this opportunity to give candidates a chance to express themselves although it is not a legal violation or criminal act if they do not have these interviews.
Possible Reasons for a Job Offer Without any Interview:
It is very uncommon these days to find a situation where you can get a job offer without an interview, but there could be some sort of instances that could warrant or create an exception for this like:
Unexpected Turnover:
Most companies could be forced to hire without an interview if an employee or two experiences an unexpected turnover. Think of having one or two employees quit immediately without notice and vacate the office. The performance will inevitably drop since being short-staffed, to regain manpower the interview stage can be omitted from the recruitment process.
Hiring Event:
Since prospective employees look for job positions they desire by searching, signing up, and applying for these jobs online, some employers use this model to mostly hire lower-level employees by having them take an assessment that shows that they meet the requirements in terms of skills after which they can view the available shifts, time and date. The candidate gets the job after selecting their favorite shifts and time.  The candidate would now need to go to a hiring event to submit a drug test, identification, and other information to enable a background check. Hiring events have been in existence for a long time and most companies adopt this model because it saves time, and money, and proves to be an effective system for jobs with high turnover rates.
The Candidate Is Well-Known:
Some employers might skip an interview stage for a candidate if they already know the applicant or have an idea of their high level of experience, education, and skills. This is often because these employers know that the individual would be successful in the available role as long as they show up.
The Candidate Is A Manager In Training:
Just like how you have been trained to be a Doctor, an Engineer, or a writer, a Manager in training already has access to a job because most employers do not interview them as employers have promised them a management position already. Most of these openings can be advertised in a job description or could be an employer's chosen qualification for a potential employee.
It Is Probably A Scam:
You need to note that no matter how good you are, you should always do well to verify any information concerning employment opportunities because malicious cyber attackers create fake job ads to lure innocent job-hungry victims to fall for their scams. They have different marketing, business, and financial opportunities that may sound mouth-watering and may require some sort of payment or subscription deals. These are all schemes to defraud you. Be careful to check out your recruiter or the type of information required of you. Just know it is a scam if: 
They are offering you an opportunity to be your Boss.
You are required to pay a sign-on fee or deposit a check and later use the money for some reason. 
You are required to buy luxury products for less the price and make gains in selling higher.
Important Steps to Take When You Get a Job Offer Without an Interview?
It's important to remember that before you take in any job offer without an interview, take some of these steps to protect yourself.
DO AN ONLINE SEARCH: Do an online search for the name of the company, or the recruiter hiring you plus the word "review", "scam", and "complaint". You might just find out that they've scammed other people in the past. 
INFORM SOMEONE YOU KNOW WHO HAS KNOWLEDGE ABOUT JOBS: In a situation like this it is good to talk to someone you can trust who is a recruiter or has experience in the recruitment process to give you an insight. 
DON'T PAY FOR THE PROMISE OF ANY JOB OPPORTUNITY: There is no legitimate employer or the Federal Government that would ask you to pay money to get a job. When you come across this just know it is a scam.
DO NOT BANK ON A CLEARED CHECK: There is no legitimate employer or federal government that will send you a check and later tells you to send back part of the money or buy gift cards with a part of the money for them. The check will bounce and your bank will require you to refund the amount on the fake check. 
DO NOT PROVIDE ACCOUNT DETAILS TO POTENTIAL EMPLOYERS: There is no doubt that you would eventually have to provide your payment details but when an employer asks for your details before you settle in the job then it is a scam. 
REJECT GOOD JOB OFFERS THAT DO NOT REQUIRE ANY EXPERIENCE: It is probably a no-no for an easy money-making scheme because It is believed that high-paying jobs require a level of knowledge and expertise in their fields.
CONNECT WITH THE COMPANY AND RECRUITER: Whatever platform you received the job offer, either on social media or via mail you must send them a direct message email asking them if the opening is real or check on the company's website for details. You can also connect with either the recruiters or the company via any social media channel. 
Conclusion:
Interviews are seen as an effective tool for protecting a company's needs because employers ask applicants questions that are of great relevance to the growth of the company and to also see if they're a good fit. Although turnovers may occur, most companies invest in their recruitment process so they can be able to hire dependable individuals with a high probability of staying. 
If you are a well-known individual or a manager in training, then be rest assured that there is a high possibility that you can get a job offer without an interview but you are advised to make online research when attending jobs like this to avoid being a scam victim. 
Frequently Asked Questions:
What are the Important Steps to Take When You Get a Job Offer Without an Interview?
In a situation where you get a job offer without an interview, it is important to do online research about the company and recruiter who reached out to you. Check the company's social media pages and send them a direct message with questions. Do not provide any personal or financial information before an interview or pay for any job opportunity.
Is It Possible to Get an Offer Letter Without an Interview?
There are very few exceptional circumstances where you can get a job offer without an interview. This happens when a company experiences a turnover and requires immediate replacement to avoid poor performance, or you might be a known expert in your field or even a manager in training. 
Job Offer Without Interview