The idea and role of SRE( Site Reliability Engineering) were both invented by Google. In 2003, an engineer by the name of Benjamin Sloss realized that Google had more dependability requirements than typical. The organization needs as little delay and interruption as possible to improve the user experience. Let us know 'Google SRE Interview Preparation'.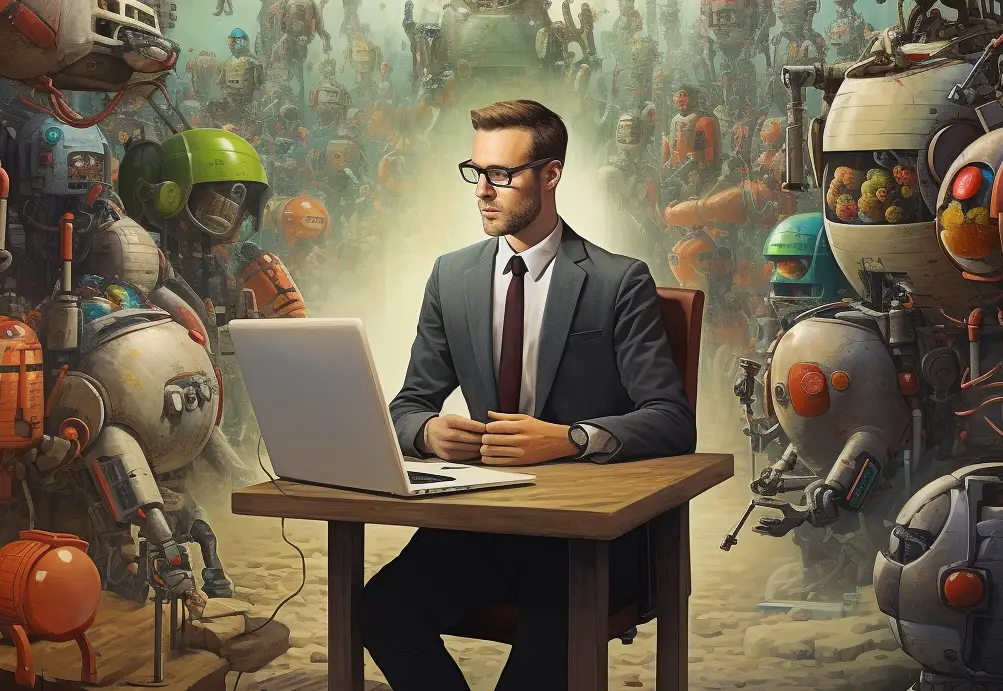 Being an SRE at a prestigious company has the potential to change your life and be extremely wealthy. As you may well know, businesses always face fresh technological difficulties. You'll be glad you choose a company to work at if you're a die-hard problem-solver since it will help you develop your skill sets.
Although SRE has its origins in conventional IT operations and DevOps, it is still an emerging job in businesses, making it more difficult to plan for SRE interviews than certain other IT roles. Along with technical proficiency, an effective SRE has to have non-technical abilities. Continue reading this article, to know about how to crack the google SRE interview process, the different levels of the interview, and how to avoid the common mistakes. 
Competencies Required for Site Reliability Engineer Position at Google
To conquer the job profile at prestigious companies, it is crucial to comprehend the abilities required when preparing for a Google SRE interview. As follows:
An SRE at Google needs to think in terms of software. The person should offer sensible guidance to both teams without favoring Development or Operations.
The SRE team employs coding-experienced computer programmers, software developers, and coding technicians. Understanding the implementation strategy and infrastructure-related challenges requires a solid foundation in coding and programming.
The teams for operations and development at Google are connected through SREs. You must strike a balance between system launches and releases and dependability to do this.
A Google Site Reliability Engineer should be at ease with scale and the resulting intricacy, given the size of Google's user community.
It is essential to have a thorough understanding of full-stack software and excellent attention to detail.
An SRE at Google should have the fortitude to view obstacles as growth opportunities.
Process for a Typical SRE Interview:
The complete SRE interview procedure may be divided into the following steps:
Shortlisting: The company looks over all of the submitted applications and resumes.
Preliminary Attach: The selected applicants are called for a preliminary discussion about the position over the telephone or through a video call to thoroughly explain the organization, job role, and selection procedure. Additionally, it assesses the candidate's drive, interests, and behaviors as well as certain technical and soft abilities. These conversations often take 30 to 45 minutes. If the candidate performs well, the next technical screening round is scheduled.
Practical Interview: Following the preliminary discussion, the candidates are contacted for interviews. This phase is handled in two to three rounds and concentrates on the inner workings of the Unix system and code issues. For 45 to 60 minutes, a phone screen interview is done.
On-site Interview: If you pass the technical interview, you could get a call to go on-site. This round is conducted in the company's headquarters and may involve several interviews covering a variety of subjects, such as coding, debugging, internal Unix systems, and NALSD. All of these interviews may be completed on the same day and typically occupy an hour and a half. The SRE team, managers, and finally the director or firm's top executive will all conduct individual interviews and evaluate each candidate in light of the predetermined criteria. An applicant may be disqualified at any point throughout the interview process.
Offer: Following the interviews, everyone engaged in the hiring decides whether to make a job offer to the applicant. HR promptly informs the applicant of approval. The employers will set up all the employment specifics and communicate the starting date if the applicant takes the job opportunity. As soon as you get going, the onboarding step will provide you with all the information and context you need to assist them with issues!
Five Pointers for a Google SRE Interview Win:
The following are five crucial pointers that should be incorporated into your plan for interview preparation for the Google SRE Interview:
Exercise! You may strengthen your basics by solving coding challenges including data algorithms, design, and software implementation.
Recognize the significance of the tasks and duties of a Google Site Reliability Engineer, and think of examples from your expertise that you can use to demonstrate to the interviewers why you are a good fit for the position.
To prepare for the interview, read a lot of books, and publications, and watch videos on Google Site Reliability Engineer.
Read the company practices, consider your leadership abilities, and get in touch with those who have already been interviewed for the same role.
Have faith in yourself! Your persistence and self-confidence will undoubtedly yield results.
Minimize typical errors:
Not giving language skills adequate consideration: SRE is not simply a position; it is a mindset. Aspirants sometimes overlook the fact that this is not your typical software development position. It's necessary to streamline verbal and written interaction to step into the boots of an SRE.
limiting oneself to exclusively using particular techniques and tools: Software solutions are simple to learn on your own, or you may get assistance from someone who is a specialist in such systems. Therefore, don't restrict yourself to a certain set of resources you may have employed at your prior employers. own a sizable body of information that will be durable throughout time.
Being a lone wolf when it relates to interviewing preparation is not something that is recommended.  Detail-oriented preparation calls for appropriate direction, professional input, and assessment. The greatest method to get ready for interviews is to get some valuable criticism of your abilities from a friend or family member. A mentor may assist you in many various manners, from moving into a new career to advising on how to structure questions and develop your résumé.
Conclusion
Being meticulous in your strategy and putting out time-consuming, persistent effort may help you land a job at your ideal organization.
The function of an SRE is always changing. Every company has varied requirements when it comes to recruiting for an SRE post because every person is distinct and has their own special skill sets. Therefore, make an effort to fully comprehend the reliability requirements of your target company.
Don't be afraid to ask for assistance when you're getting ready. You may always get in touch with professional mentors and ask for advice if you're having trouble with your interview practice.
Google SRE Interview Preparation