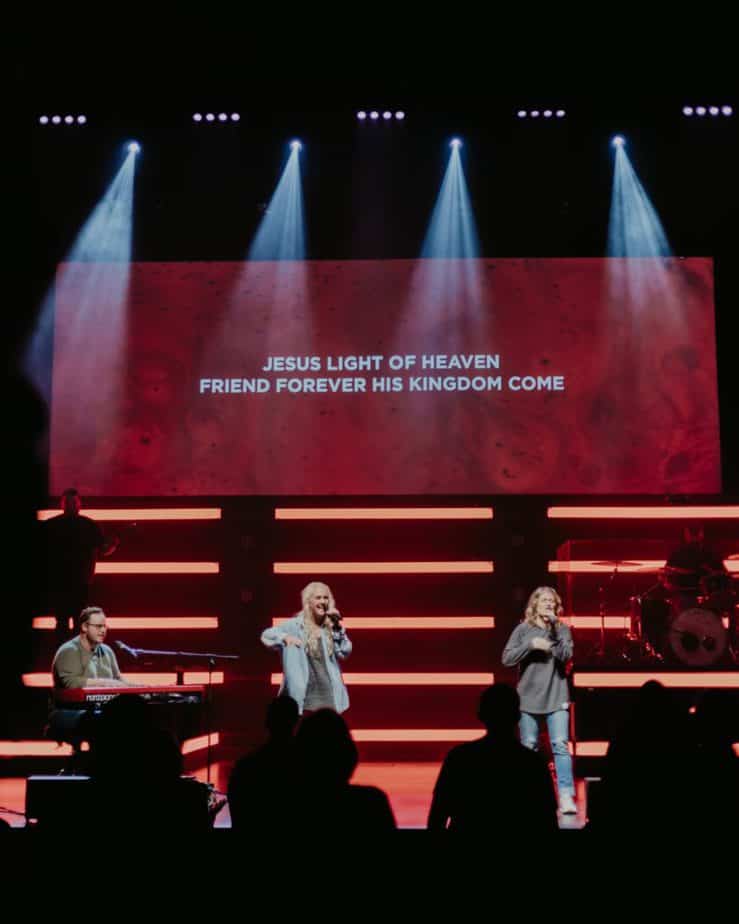 If you are someone who is deeply in awe of the god above and have a passion for serving the people of your community by supporting them, guiding them, and making them aware of God's word for their benefit, exploring the position of worship leader seems like a good fit for your interest. To become a worship leader, you have to get a certificate, on-the-job training, and much other skills-based knowledge. In this article, we will dive into the details of the career option of a Worship Leader by discussing the worship leader job description, duties, salary, and so on.
Who is the Worship Leader?
A worship leader is an individual who leads the people of his community according to the guidance and commandments of God. They preach how to adore, appreciate, and thank the Lord for everything that has been provided to the people. Through the help of their understanding and knowledge, worship leaders help people repent their wrongdoings while also providing support in times of distress. They use their skills in music, communication, love, etc. to make people understand the goodness of the high power above.
What are the duties of a worship leader?
Worship leaders are one of the important pillars in the foundation of any congregation. They are the backbone of the churches that facilitate several functions of the institution. Some of them are:
Facilitate the role of a leader by guiding the people of the church to follow God's commands.
Create the weekly, monthly, and annual worship schedule for the church.
Coordinate with the team leader, staff, and technical department for all the services.
Conduct discussions with ministry leaders about the performance of the churches.
Formulate a weekly summary of all the services held in that particular week to the head pastor.
Develop musical strategies as well as teams for your church services.
Provide training and education for all worship leaders and volunteers.
Create an annual song list for the church you're a part of.
Develop a clear structure of rotations of volunteers for the church's worship team in order for all to take part in it.
How to become a Worship Leader?
Education
Academic Qualification: There is no requirement for a formal degree in order for an individual to become a worship leader. However, if a candidate is curious about the subject and wants to gain in-depth knowledge about the same, they can pursue an educational degree in the fields of divinity, theology, religion, and worship ministry. Aspirants should take note that some organizations might require them to hold a credible degree in order to pursue this career. These courses provide you with the understanding of how the religion that you are aspiring to spread across your neighborhood and/or community came into existence and thus make you realize the important aspects of this career field. To be a worship leader, one must be well-equipped with music knowledge, since it plays a pivotal role in worship.
Licensure: Though a degree is not mandatory, obtaining a certificate/licensure is required in order to officiate weddings, conduct funerals, or any other religious ceremonies. The pastor may need to go through the ordination process if required by the respective church.
Training: On-field training is required to gain certain experience in this field. Candidates are required to gain experience through college programs and internships by serving in positions like assistants and so on.
Skills
To become a worship leader, one must develop an array of skills to lead a community of people, especially in this field.
Love of God: To be a worship leader, one must have an immense love for God. They are required to portray their affection for their God through good deeds and a passion for doing better for society in the name of God.
Fear of God: One needs to remember that God is watching you all the time. Therefore, someone wishing to pursue the role of Worship Leader must have that fear. The fear that one's own wrongdoing might result in the dissatisfaction of God's will, thus defying his purpose for existence.
Biblical Intellectual and Faith: In order to spread the word of God as well as help people get through their troubles, worship leaders must be equipped with biblical understanding as it holds the answer key to all the problems one faces. Worship leaders are required to act as mediators between God and his people by conveying his message about the many truths of life.
Musical Knowledge: Worship leaders are required to be proficient in music in order to lead religious meetings and services. The leader must know how to conduct their musical choirs throughout the masses. They must also train to improve their vocal abilities so that they can communicate any emotion conveyed by the Lord's message.
Humility: To work for God is to be humble. Aspiring Worship Leaders need to remember that God throughout his life practiced humility to the fullest. Therefore, they too are required to stay down to earth and fight the need to be prideful of anything in their life.
Communication Skills: The aspirant must have the ability to transcend their thoughts into logical statements, especially while preaching to people about the Lord's word.
Salaries
According to payscale.com, the average salary of a worship leader in the United States would amount to 45,549 American dollars annually, according to the 2021 census. The average salary for this career field lies anywhere between 27,000 American dollars and 70,000 American dollars annually. The average bonus for the position of Worship Leader is about 202 dollars to 2000 dollars. The salary for this position depends on the experience level of the person.
This means that any individual freshly qualified for this career, i.e., an individual having experience of less than 1 year to 4 years, will earn an income in the range of 35,834 dollars to 39,581 dollars. Similarly, people with experience of 5 years to 19 years will earn an average compensation ranging from anywhere between 45,005 dollars to 52,104 dollars annually, including tips, bonuses, and overtime. Any individual with experience of 20 years and above will earn an average of 58,665 dollars annually. However, this may vary according to the state and its church policies.
Conclusion
It is a privilege for anyone who gets the opportunity to serve the almighty god. Therefore, the chosen one should realize how fortunate they are to be able to contribute so much to the society in which they live.
Worship Leader Job Description- Their Salary, and Duties