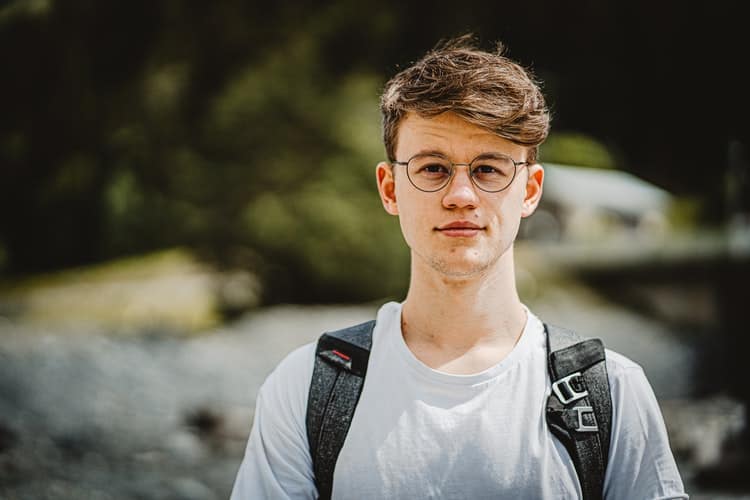 The main goal of a finance internship is to apply the knowledge mastered at university to a real-world environment, where the student will gain the experience and skills required for a successful career in the financial sector. So how might a right finance internship look like, and what could students apply for it except for responsibilities, duties, and salary? Let us take a closer look.
Financial Internship Job Description
The management of finance is an essential aspect, if not the most, of any company. Keeping in mind that, it comes as no surprise that it is considered by many as one of the most challenging fields of work a person can break into. Thus, finance internships, particularly international ones, have a vital role in gaining an advantage in this industry. Interns working in the finance industry would have broad responsibilities, which may vary from assisting the treasury department and creating financial reports to help develop practices and policies for financial management, accounting, budget control, etc. The exact positions should be similar to an entry-level position that students might get when graduating from university. By working under an experienced mentor, an accountant, or a finance director, the intern will further expand his/her knowledge by working on day-to-day cases at the company. Apart from that, students could also work with clients in the financial planning area and sell diverse investments.
Finance Duties and Responsibilities 
Before applying for a finance internship, students have to understand the different duties and responsibilities, which vary with each position's challenges.
Financial Analyst – The position of a financial analyst is vital for a company's financial planning department. Some key responsibilities are as follows:

Developing financial models, which support forecasting and planning.
Identifying trends and variances from the data.
Collecting data needed for financial analysis.
Composing recommendations for managers and executives.
Collecting data for financial analysis.



Retail Banking – Internships in retail banks are quite common for finance students. The role is focused on communicating effectively with customers to advise them on their finances. The key duties of the role are:

Helping customers choose the right financial product.
Managing customer complaints and solving problems.
Helping assess the financial condition of loan applications.
Assisting in the promotion of the bank's services.



Investment Banking – This role is mainly focused on evaluating companies in case of mergers and acquisitions or raising capital. The responsibilities included could look like this:

Developing financial models to value equity and debt for acquisitions, mergers, and capital-raising transactions.
Analyzing stock market trends
Assisting in the research of industries and companies.
Arranging meetings and creating presentations for them.
Developing and nurturing relationships with new or existing clients.



Accounting – Being one of the most important roles in the financial sector, accountants are the people responsible for the bookkeeping of the company's transactions. Apart from that, the accountants are also responsible for preparing the financial reports at the end of each term. Here are some more duties the potential interns might be responsible for:

Analyzing accounting options and afterward recommending financial actions.
Preparing financial reports by collecting and analyzing information.
Managing expenses by forecasting and budgeting.
Assisting in the posts of daily journal entries.
Following internal controls and thus maintaining financial security.



Auditing – The audit intern monitors different business units' work to deliver a report on their effectiveness. This position is crucial because its role is to ensure that the company is improved by maximizing its effectiveness. Some of the key responsibilities for this role are:

Reporting to the management.
Developing recommendations to deal with the potential problems.
Verifying assets and liabilities.
Examining documentation, reports, operating practices, records to ensure the established internal control.
Salaries Of Finance Internships
Finding yourself a proper internship is one of the most important steps towards landing a great job after graduation. For some of those top spots, individual companies pay even more than the average full-time worker earns. According to data gathered by Zippia, a website helping people discover new career paths, as of December 31st, 2020, the average finance intern makes $30,513 per year. Of course, the average range between $21,000 and $42,000, with tech companies paying the highest wages. 
When it comes to cities where finance interns can earn the most, Boston, MA, leads the pack with over $40,000 on an annual basis, and New York, NY, coming in second with nearly $40,000 yearly, while Santa Rosa, CA, and Phoenix, AZ coming close. So obviously, if young professionals want to get the most out of their hard work, they should probably focus on completing their internships in one of those places. On the other hand, Idaho, Louisiana, and Arkansas are the states where interns are offered the lowest salaries. Thanks to data acquired by Zippia, the companies paying the most to financial interns are Philips Electronics North America, which offers the most to young apprentices with $103,000. In contrast, companies like Lockheed Martin, Chubb Limited, HP, Intel, Oracle, Dell offer their trainees between $90,000 and $98,000.
In today's market, young professionals must complete as many internships as possible before they graduate to be competitive. While everyone knows that pay is one of the most important factors when applying for a particular position, the other critical factors and should also be highly considered for long-term satisfaction are company culture and values, trust in senior leadership, and career opportunities. In the end, the most important thing is having an internship, even if you're not earning a paycheck, because, in the long run, the benefits will be substantial.
Also read Is a Business Degree Worth It?
What is a Finance Internship — Duties and Responsibilities