Weis is a public type retail grocery store founded in 1912 by Sigmund and Harry Weis. More than half of the share of the business is still under the control of the family. Weis-Everything You Need To Know.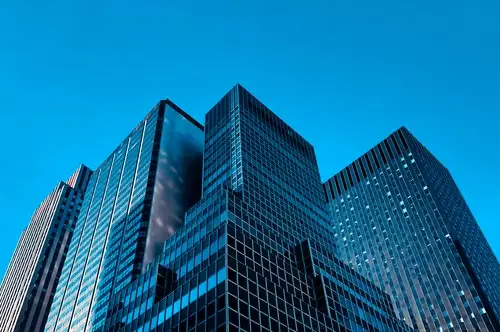 Weis is a chain of food retail stores whose branches are laid out in Pennsylvania, West Virginia, Virginia, New York, New Jersey, Maryland, and Delaware. The retail store deals in a variety of products including bakery, pharmacy, general merchandise, seafood, and much more. 
Job Opportunities
Weis with its growing stores offers several job opportunities for people who are actively in search of jobs. There are vacancies in many different departments and sectors. The college graduates and freshers would be happy to know that Weis employs freshers with great skills. The jobs are exciting and interesting, a few of them are listed below: 
Assistant Manager:
The assistant manager works under associate managers to help them run the store efficiently. The associates teach and train them, for the best customer service. 
Duties: 
One must follow all the guidelines of Weis to provide the best customer service to its customer.
On the arrival of customers, an assistant manager must greet the customers and help them to find out the best possible product from them.
You need to ensure that only fresh quality products are laid down on shelves. All the products must be nicely displayed and are taken away by customers in proper baggage. 
Must be familiar with products and company's policy to serve adequately. Day-to-day operations at the store are managed by the assistant manager, they also need to keep a check on competitor's activity.
Job Requirements: 
You must be above 18 years. 
High school degree or any degree equivalent to that. An associate degree or 4 years degree in management or marketing is a must. 
Minimum 2 years in the supermarket is needed. 
Basic knowledge of computers including Microsoft Office is appreciated. 
Have the ability to lift and carry the stuff of 50lb. 
Cashier:
The basic role is to assist customers in the checking out process and making their journey in-store memorable. 
Duties: 
As a cashier, you need to greet the customers at the time of checking out and ensure they are satisfied with the overall experience at the store. 
You are responsible for all cash-related operations, including credit or debit, and preparing a balance sheet. 
You need to ensure that by the end of the month, the store is not at a loss and all the credit given to customers is fulfilled.
You must ensure that the store functions smoothly, efficiently and follows all the laws and regulations. 
Job Requirements: 
As a cashier, you must possess excellent communication skills. 
Should have the capability to do basic maths calculations.
Experienced and skilled candidates preferred.
Should be educated and have a high school degree or any degree equivalent to that. 
Grocery Sales Associate:
The major responsibility of the sales associate is to satisfy the needs of customers by suggesting the best product for them and meeting the sales goals. 
Duties:  
As soon as the customer enters the store they become the responsibility of the sales associate. If any customer faces any problem, then as a sales associate you have to give a solution to the customer. 
You must ensure that all the sales goals are met on time. It's your responsibility to advertise the products and store so that the profits are increased. 
The store must be well-organized, everything must be in place. All the products and stocks should be shelved appropriately.
Ensure smooth functioning and rapid growth of customers in-store. You should follow the general rules of Weis and maintain sanitization in the store. 
Job Requirement: 
Either a student or an experienced candidate is eligible for this position. 
You must be above 16 years.
Must possess great communication skills. 
You should build an effective bond with customers and should be able to handle many customers at one time. 
Should be an expert in multi-tasking. 
Education is a must, if you are a student or have a high school degree, then you can apply for this job.
Grocery Manager:
The responsibility of a manager is to look after the entire store and assist other employees. The grocery manager must ensure that the store is functioning effectively. 
Duties: 
It is your responsibility to make plans for the growth of the store. All the plans must be timely executed, so as to earn more profits.
You are responsible to conduct sales in the store and encourage other employees to work effectively. 
You need to ensure that all products are sanitized and arranged properly in the store. You must guide all the employees, in case they need any help. 
Job Requirements: 
You can work at this post as a part-time worker, but you should be above 16 years. 
As per qualification is concerned, one must have a high school degree. 
You should be capable of lifting around 100 lbs.
Must manage the store effectively. 
PT Bakery Service and Production:
Just like any other bakery service provider your major responsibility is to play with the tastes of a variety of products made. 
Duties: 
You should have a good hold on bakery items and have the ability to customize them according to the preference of the customer. 
The taste and decoration of every item should be perfect. The customers get attracted after seeing the extremely well-decorated cakes, donuts, waffles, and much more. And the added taste should match their taste.
You should follow the guidelines of Weis and greet the customer over the phone. As per the needs of customers, you should be able to assist them. 
Job Requirements: 
One should be able to effectively handle the store. 
You should have a high school degree or any degree equivalent to that. 
Good command of taste and decoration is needed. 
Tips to get hired at Weis: 
Getting hired at Weis is not a difficult task, you just need to keep the following things in mind. 
Be well-dressed for your interview, your hair should be combed back. 
You should be above 16 years old to work at Weis.
Certain interpersonal skills including communication skills, leadership quality, discipline, and much more would be beneficial.
Should be able to assist and guide other co-workers. 
Must be well educated.
Salary at Weis:
All the employees are paid a handsome amount of salary at Weis. The salary sometimes differs according to location, post, skills, and experience. The estimated salary according to the profession are given below: 
| | |
| --- | --- |
| Job Position  | Salary |
| Deli Associate  | $10 per hour  |
| Bakery Assistant  | $9.60 per hour |
| Cashier  | $8.96 per hour |
| Grocery Associate  | $10.85 per hour  |
| Customer Solution Specialists | $9.65 per hour |
| Sales Representative | $9.49 per hour |
| Cake Decorator | $11.25 per hour  |
| Market Manager  | $16. 43 per hour |
| Accounts Executive | $19, 220 per annum |
Benefits: 
Weis is a traditional food retail store that provides employment and interesting benefits to full-time and part-time workers. Weis aims at providing competitive and comprehensive benefits to its associates. All the benefits listed on Weis's official website are highlighted below: 
Medical Insurance 
Critical Illness
Prescription
Paid Vacation and Holidays
Dental Insurance
Associate Discount Program
Vision Insurance
Term Life Insurance
401(k) plan
Tickets at Work discounts
Short-term Disability
Veterinary Pet Insurance
Long-term Disability
Balance Wellness Program
Flexible Spending Account
Whole Life Insurance
Hospital Indemnity Insurance
Accident Insurance
Purchasing Power
Auto and Home Insurance
Application Process:
Weis encourages talented and passionate applicants to put in efforts for professional and personal growth in life. You can either walk into the retail store of Weis and submit your resume or you can apply online for the vacant position. 
Applying offline is always tiresome and time-consuming. Most of the time there is no vacancy at your nearest retail store or the position you are looking for is not available. In that case, you can apply online for the desired job position. Here are the steps to apply online: 
Step 1: You should make up your mind as to which position you would like to apply for. Then, you can visit the official website of Weis – Career. 
Step 2: On the webpage, you will find the option 'Join Us today'. 
Step 3: The list of job openings will appear. You need to select the desired job position from all the listed job vacancies. 
Step 4: Once, you select the job according to the preferred location you will find the details of the job along with the requirements for the job. 
Step 5: As you scroll down, you will find two options 'Apply Now' and 'Apply Later'. According to your preference, you can choose. 
Step 6: If you proceed to the next step then, you have to create an account to apply for a job. In case, you already have an account at Weis then you can enter your username and password, to apply.
Step 7: Keep your resume in hand as you need to upload it while creating an account. The last step is to apply. 
Interview Question
Ques. 1 What do you bring to this company?
How to Answer: Mention your qualities to the recruiters, try to focus on professional skills that you possess. Your experience and skills will count on you, so don't forget to mention them. Try to answer about job requirements. 
Sample Answer: I have previously worked at (name of the organization you have worked for) for (duration of work). Throughout the work period, I have learned some skills including communication skills, leadership qualities, discipline, and many more. By using these skills effectively, I can become an asset to the company. 
Ques. 2: Why didn't you choose another grocery store?
How to Answer: Well, this is the question where the recruiters will try to figure out the reason you chose their company instead of any other. So, talk positively about the company. 
Sample Answer: Since my childhood, I have been awed by the reputation that has been maintained by the owners. Whenever I used to walk in for a required product all the employees used to treat me nicely. So, I always wished to work at Weis once in my life. I will dedicatedly work as (the position you are applying for) at Weis. 
Ques. 3: Tell us about your strengths and weaknesses.
How to Answer: Everyone has certain strengths and weaknesses, and one needs to accept that. You should patiently respond to this question as your patience level will be tested along with a sense of honesty. 
Sample Answer: I agree that I am a skilled and flawed person at the same time. Firstly, I would like to talk about my weaknesses, but I assure you that by developing more skills by working at your company I will overcome them. I sometimes overburden myself with work which becomes difficult for me to handle. 
As far as my strengths are concerned, by working at (previous company you worked at) I have developed communication skills, leadership qualities, confidence, and much more. And I think that working with your company I would enhance these skills and add many more to my skill set. 
Conclusion: 
Weis Markets Inc. is a retail store dealing in a variety of products. The market is based in Mid-Atlantic and its headquarters are set up in Sunbury, Pennsylvania, United States. With over 23,000 employees working and 196 stores, Weis is actively serving its customers in the best possible way. The store sells a wide variety of products related to food, so you can find out everything here from spices to raw seafood. Check out the nearest Weis retail store for the best quality products and great customer service. 
Frequently Asked Questions: 
Ques. 1 What is the slogan used by Weis?
Ans. 1 Weis works with the slogan of 'Where Freshness Matters', this indicates the quality and freshness of products sold at Weis. At each store, you will find the best quality, fresh products. 
Ques. 2 What are the areas where Weis serves?
Ans. 2 Weis has 196 stores currently operating in Pennsylvania, New Jersey, West Virginia, Maryland, Virginia, New York, and Delaware. 
Ques. 3 What are the private brand labels under Weis?
Ans. 3 Weis serves under various private brand labels which are highlighted below: 
Weis Organic 
Weis Simply Great
Weis Signature 
Weis Quality
TopCare
Full Circle 
Weis Quality Premium Meats 
Paws Premium
Weis 360
Weis-Everything You Need To Know