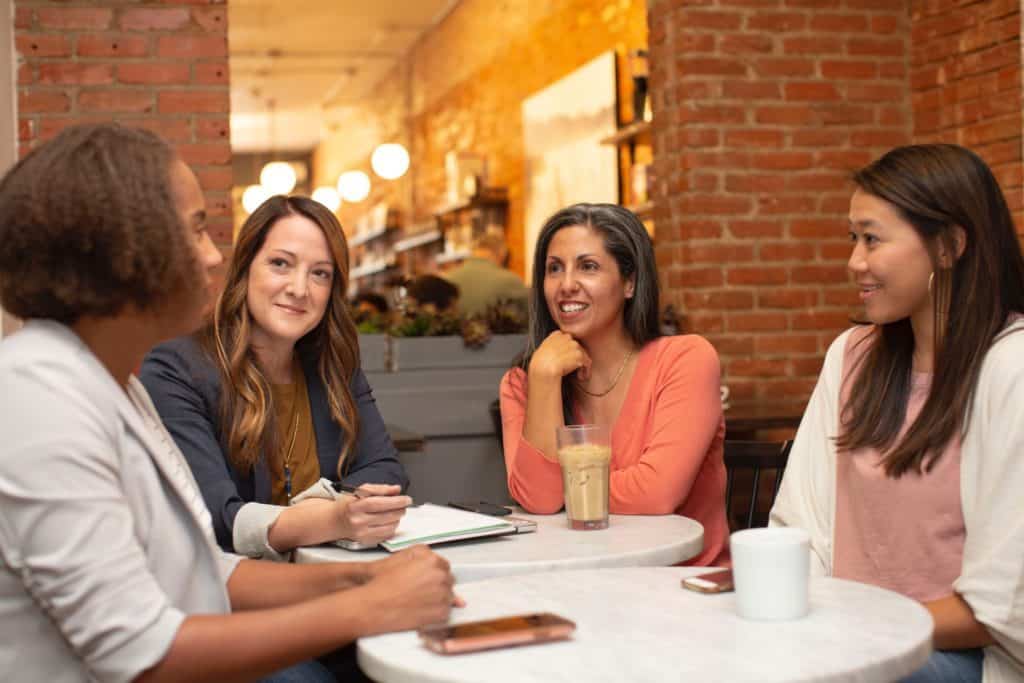 United Methodist Women(UMW) is an organization patterned after Ruth's lifestyle and godly attributes in the Bible. Ruth was good to her mother-in-law (Naomi) even when she didn't understand or know the God she served.  Through her attitude, she came to the true knowledge of God's purposes for her life when she followed Naomi back to Bethlehem Judah. We will discuss UMW Officer Job Description here.
United Methodist Women (UMW) is a community of laywomen committed to missions. They exist to reach out to women (widows, married and divorced), youths, and children with the intent of bringing them to a path of purpose, fulfillment, and true fellowship with God. They seek to bring women to a place where they experience true freedom as individuals through Our Lord Jesus Christ. Besides this, they bring women into a deep relationship with God as their lives are enhanced. A UMW officer must believe in the vision and mission of this organization to function at her best. Are you an ardent lover of the Lord who is passionate about developing the lives of women? Or do you believe that you have been called to be a blessing to women around you? Then this could be the best place for you to start fulfilling your purpose. 
Who Is An UMW Officer?
This refers to an individual who occupies any of the leadership positions of the United Methodist Women locally or nationally. This could either be their President, Vice president, Treasurer, Secretary, Chairperson Committee of nominations, members and mission coordinators, etc. Serving as a UMW officer will require that you are a member of the organization and firmly believe in its mission. Depending on your locality, it is required that you have stayed with the organization well enough to understand its operations. Have you been a member of the UMW and don't know what position to function best in, then this article is for you. Let's look at various positions in the UMW and their duties.
UMW Officer Job Description
If you desire to serve as a district or local president in this organization, you must be a laywoman actively seeking to advance the course and purposes of the United Methodist Women. You should also fellowship with the United Methodist Church, but you must not be a pastor, or else you will be disqualified. Also, you are not to function without frequently relating with the leadership team. This position is occupied through an election. Upon election, you are privileged to serve for 8 years, 4 years for tenure in office, and be a member of the executive committee. Your responsibilities would include the following:
Attend meetings regularly: As a president, you are expected to preside over all meetings and regulate its operations. 

Append signatures on documents: Like any other organization, the president's signature is usually on all the legal and financial documents. You will also need to sign letters and proposals where necessary.

Pray regularly: On behalf of the organization and members, you will need to offer prayers to God on their behalf.

Receive and evaluate monthly or quarterly reports: As the president presiding over a district or location, it is expected that you receive reports from other departments within the organization for assessment. These reports reveal the level of progress the organization has recorded in the past quarter or month.

Work with the leadership team to create a mission plan: Being a president requires that you bear the burden of the vision. This is because you will be required to design a plan that will best advance the course of the gospel in the lives of women in your locality. You will also need to come up with programs that achieve the UMW purpose.

Equip members and leadership team with resources and facilitate training: You will be required to train members and provide resources recommended by the leadership team.

Represent UMW: You will also need to represent UMW when invited to a meeting or a conference. This is because you are the image of the organization. Your responsibilities may not be limited to these in your location, but it is spelled out in the UMW handbook.
United Methodist Women Vice President
The Vice President works closely with the President. You will be required to provide assistance where necessary and stand in and perform presidential duties in the case of absence. You also must be a member of the United Methodist Local Church and share in the organization's purpose. 
Chairs Committee on Program: As the Vice President, you will need to supervise the planning and execution of programs in alignment with the organization's purposes.


Provide resource materials: As you plan programs, you are also expected to ensure that all the resources needed for the successful execution of the program be made available.


Guide the Leadership team: As the vice president, you will work with the leadership team and ensure that all planned programs are implemented.


Build good relationships: As the middleman between the President and the leadership team, you will need to promote good relationships and ensure that peace thrives in the body. 
United Methodist Women Secretary
If you are good in administration and considering this position, you must possess an adequate understanding of the mission's PURPOSE and the operations of the organization. You must be a laywoman who is a United Methodist local church member with great computer knowledge. Your responsibilities will include the following:
Record minutes in meetings: You will take down the minutes of meetings, properly document them, and read them when necessary.
Assist the President in designing the agenda for meetings; As a secretary, you work with the president to put on paper the plans he comes up with. 
Keeps legal and financial documents
Ensure that membership documents are kept safe always.
Serves on several teams and committees as requested by the President
Maintains accurate details of officers in the leadership team.
United Methodist Women Treasurer
As a treasurer at UMW, you should possess an adequate understanding of financial transactions in UMW. You also must be a person of integrity to occupy this position because you will be dealing with many funds. Your duties will revolve around the following:
Management of funds: You will be in charge of disbursing and receiving funds when necessary. You will also be required to handle the book that accounts for financial operations within the organization.
Submit financial monthly, quarterly, and annual reports to the President and Audit Committee.
Remit funds to the UMW account.
Supervise and preside over the financial committee at all times
 Represents the committee and organization on financial matters.
Prepares and presents the budget to the leadership team.
United Methodist Women Mission Coordinator
To serve as a mission coordinator, you must be a member of a United Methodist Local church that understands the vision and purpose of the UMW. Also, you must be passionate about going for missions and encouraging others to participate and give towards the success of various programs. As a mission coordinator, there are several mission areas you can work in. They include Social action, Education and Interpretation, Spiritual Growth, Membership nurture, and outreach. Your responsibilities would include the following:
You will work closely with the Leadership Team and Executive Committee to reach out to women in various localities.
Properly prepare and seek opportunities for personal development in your mission area.
Utilize and promote several programs and magazines designed by the organization.
Create and maintain good relationships with your superiors and subordinates
Keep contact with ministries and take advantage of opportunities for individual and collective growth where necessary.
Help new members understand the dynamics and purpose of missions.
United Methodist Women Chairperson, Members Of Committee On Nominations
Working as the chairperson or member of the committee of nominations, you must be a lay member of a United Methodist Church and understand the duties of elected leaders in the organization. Their responsibilities include:
Design plans for committee members: You will be solely responsible for creating plans and daily tasks that will help members pay attention to their duties in the organization.
Appoint leaders within the organization where there is a vacancy, so you will need to know the qualifications needed for every leader.
Disseminate information: As a chairperson, you will need to keep committee members informed of vacant positions and inform them when there is a need for promotion or leadership change.
These are the major leadership positions that officers at UMW occupy. Your first step to beginning a career in this path is by becoming a member!!
FREQUENTLY ASKED QUESTIONS
How can I become a member of the United Methodist Women? You can become a member by locating any of their local or district locations with a firm belief in their Purpose. 
Do they pay officers at the United Methodist Women? Most officers at the United Methodist Women serve as volunteers, but there could be small packages for the elected officers. Make your inquiries from the location you intend to work for.
How long would I serve as an officer? Your tenure is dependent on the location and the dictates of the leadership team.
Also read Children Ministry Coordinator Job Description 2021 – Salary, Duties, More
UMW Officer Job Description – Salary, And Duties