A state-tested nursing assistant (STNA) is a healthcare support worker who has received specialized training to help patients in Ohio healthcare settings. An STNA's responsibilities include aiding patients, monitoring their health, and assisting nurses in delivering patient care. They work under the supervision of registered nurses, doctors, and other medical experts. Let us read about "STNA Job Description"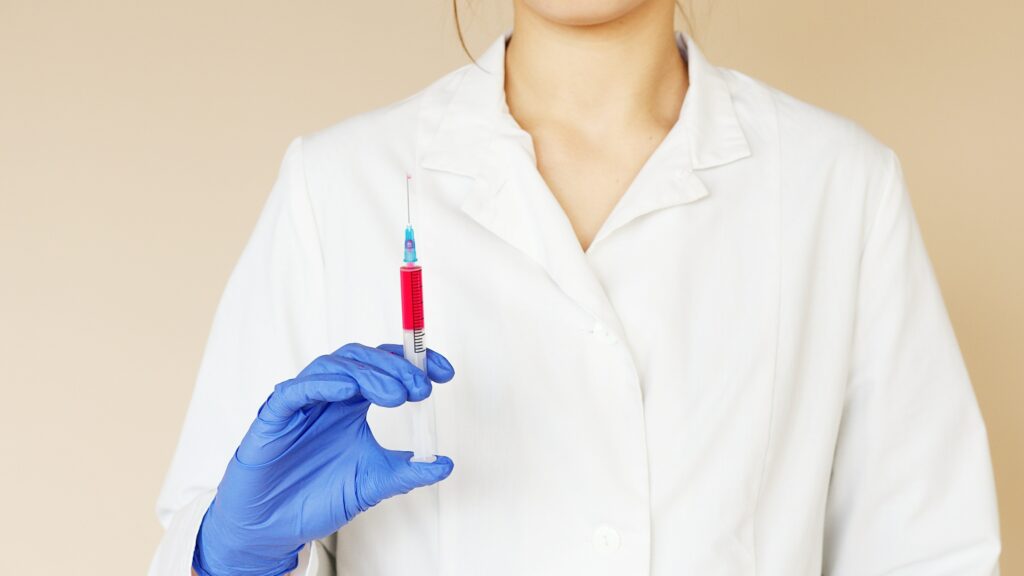 STNAs are employed in hospitals, nursing homes, and clinics. STNAs provide a range of support services for nurses, including bathing patients, changing bedding and gowns, aiding with personal and toilet requirements and ensuring patients have help, as required, with eating and drinking. STNAs may also transport patients, aid with ambulation and provide another pair of eyes for monitoring patient stability and well-being. STNAs do not provide drugs or perform medical procedures.
Benefits of working as an STNA
Varied Experience-You will encounter different types of challenges and at the same time gain valuable experience from the work that you put in everyday. You will learn about the healthcare industry which will widen your career opportunities.
Flexibility–You can adjust the classes according to your suitability i.e., choosing to work part-time, full time or even perform as a volunteer.
Training is affordable-Being a STNA is more affordable than any other positions in the healthcare industry.
Job Description
According to Indeed data, the average annual pay for a STN is $48.005 USD. This figure is frequently determined by where the worker works, as well as their experience and education. STNAs with a higher level of education, such as a nursing care degree, often earn greater earnings. The Bureau of Labor Statistics estimates that work opportunities for nursing aides will grow by 8% between 2021 and 2031. The average salary for Nursing Assistants varies by state. An STNA's annual income in Ohio is $25,111, with an hourly wage of $12.07.
Job Title 
We are looking for enthusiastic and passionate STNAs to provide quality, compassionate care for our residents. Prior nursing home living experience preferred.
Job Type
-Full Time
-All shifts
STNA Skills and Qualifications
Skills–Should be proficient with providing healthcare facilities to patients like dressing a resident in bed, ambulation with walker,partial bed bath, denture care, applying anti-embolic stockings, mouth care, etc.
-Multi-tasking 
-Medical teamwork
-High school graduate
-Graduate of an approved Nurse Aid Training programme 
-Prior experience in the health sector is preferred.
Reports to-Nursing Supervisor
Requirements
Must have a positive attitude towards the patients and provide excellent customer facilities.
Must be registered or licensed in an applicable state. 
The ability to communicate and perform productively is required.
Should pay attention to details
Must be a graduate of a State approved STNA program
One year nursing experience is essential
Must be certified in the state as a Certified Nursing Assistant
Must have an ability to read and write accurate reports
Must possess the ability to make correct decisions
The typical duties of an STNA are
Taking care of a patient's nutritional needs.
Administering medications and providing supplements to patients
Collaborating on administering effective patient care
Changing bedding
Organizing and assisting with medical procedures
Ensuring proper hygiene and sterilizing medical equipment
Improves the reputation of the nursing department and nursing home by embracing responsibility for completing new and diverse demands.
Fills out forms, reports, logs, and records to document activity.
Maintains business operations by abiding to policies and procedures.
Keeps patient information confidential to protect the organization's value.
Ensure that resident's food service needs are met in a timely manner
Because STNAs interact with physicians, nurses, and other health care professionals, they must be able to understand medical terminology while assessing patient diagnoses, treatment plans, and needs.
Important skills for STNAs
Some of the skills required for STNAs are-
Cooperation-Collaborating with other healthcare professionals and patients and their family members is an important skill in this role.
Active listening-Understanding how to actively listen and pick up on nonverbal signals can assist a STNA in providing better supportive care to patients.
Communication-STNAs can interact with patients, caregivers, and others in the facility more effectively if they have good oral and written communication skills.
Empathy-Empathy can help an STNA better understand their patient's perspectives and needs. 
Clinical knowledge-Having clinical knowledge in the area of speciality an STNA works in can help them provide improved patient care.
Time management-Effective time management can assist STNAs in keeping their patients on schedule with care, medication, and other needs, preventing delayed healing.
Medical terminology-Because STNAs interact with physicians, nurses, and other health care professionals, it is beneficial for them to comprehend medical language while assessing patient diagnoses, treatment plans, and needs.
Conclusion
STNAs are responsible for keeping track of a patient's health. They are an important element of the healthcare team, offering personal attention to patients as well as thorough reporting. STNAs, in essence, constitute the foundation of a patient's healing. Being a STNA is a very rewarding career path that may lead to even more opportunities in the healthcare profession. STNAs (State Tested Nursing Assistants) are the front-line professionals that connect the patient with the rest of the medical team. STNAs operate under the supervision of nurses and/or doctors and have greater interaction with patients than other members of the medical team. Personal care, monitoring, and recovery support are obviously areas where acute skills and expertise are required.
As a result, the demand for nursing assistants is expected to expand at an above-average pace of 11% through 2026. The majority of this expansion will occur in assisted living, skilled nursing, and long-term care institutions. 
Frequently Asked Questions
Q1)What are the minimum requirements for completing STNA classes?
A2)STNA classes can be taken after high school or after completing a GED. Students must complete approximately 3 weeks of study, which includes classroom learning and clinical studies, in order to complete the course. Observing patients, evaluating patients' rights, comprehending protocols, acquiring safety skills, and practicing communication skills are all part of the coursework. Clinical studies involve, among other things, providing CPR and comprehending various illnesses.
Q2)How do you get licensed as an STNA in Ohio?
A2)The first step is to find an accredited program that meets your needs in terms of class times and other variables. There will be tests and required clinical hours along the way. Once you have successfully completed your training program, it's time to apply to take the STNA certification test. You need to pass the test. After that, you're added to the Nurse Aid Registry in Ohio as an STNA.