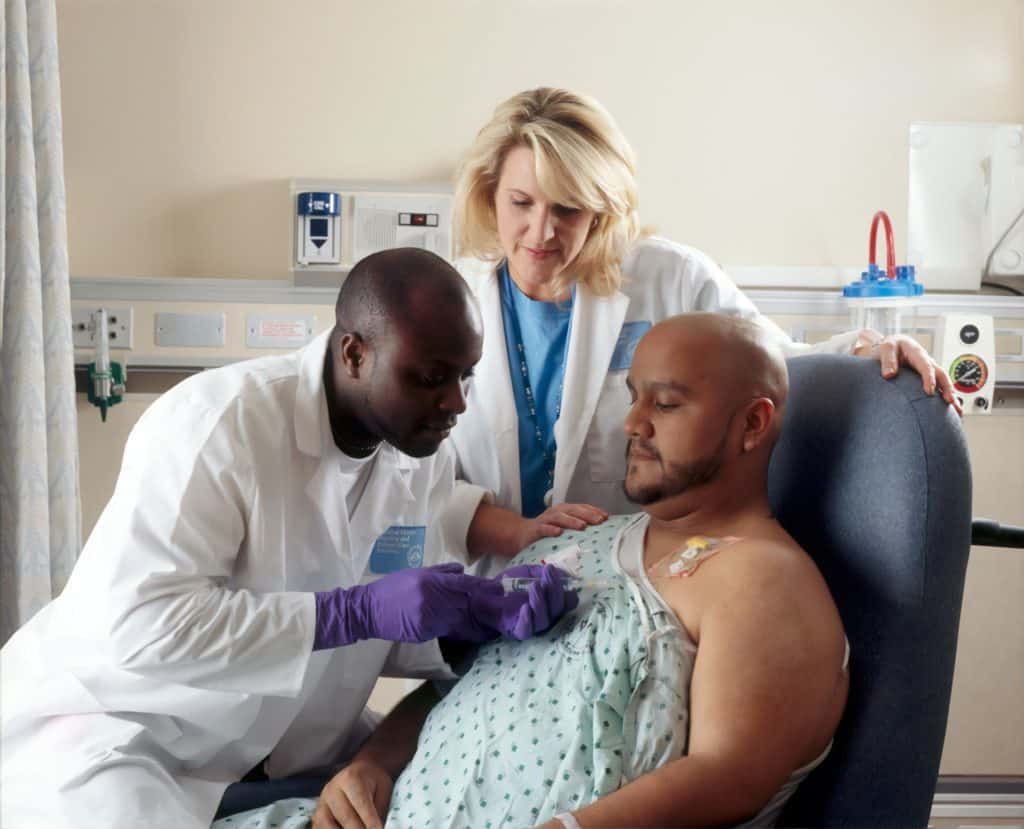 State Tested Nursing Assistant or STNA is a state-tested nursing assistant position to assist the registered nurses or the doctors and physicians by taking care of the patients in the nursing homes, hospitals, or in the patient's house. It is a great opportunity for the ones seeking to start and build a career in healthcare. All you need to become an STNA is to appear in the state-specific licensing exam. To appear in the licensing exam, your educational qualification has to be a diploma or its equivalent. STNAs also have to undergo a certain training program where they are trained and educated. The training programs mostly are in high schools, community colleges, etc. However, the requirements differ from state to state.
What does a STNA do?
The main tasks of an STNA include grooming the patients, helping them in various day-to-day activities like bathing, walking, dressing, toileting, eating, taking medicines on time, or even cook for them if they are working from the patient's home. The tasks can differ from patient to patient. Sometimes the patients may require emotional support and companionship. Such patients must be able to see the STNAs as a friend more than a paid assistant. Hence an STNA must be a good-hearted and kind person who must communicate easily when required as elderly patients need love and fellowship.
Steps to Become a State Tested Nursing Assistant
Step 1: Look for a certain STNA state-approved course that might suit you. 
Step 2: Enroll in the course and pay the required fee.
Step 3: The fee may range between $450 -$1000. Books may add more to this.
Step 4: Your age must be 16 or above, and you should meet the educational qualifications, which is a diploma or its equivalent.
Step 5: After you have enrolled in the course, sincerely attend all the classes. You must have training of 75 hours in total, which includes 59 hours of course and 16 hours of clinical training.
Step 6: After completing your training with the requirements, you can apply for the state licensing exam.
Step 7: Make sure to practice for the exam. It is objective in nature and has about 79 questions with some practice to test your skills. In addition, there are many mock tests or preparation tests available on the internet. Go through some of those.
Step 8: Once you have passed the certification exam, you will become a good-to-go STNA.
Perks
Every job has its perks. This position provides a perfect opportunity for people who wish to start their careers in healthcare. You get to learn a lot under the guidance of trained nurses and physicians. Having work experience in the field of healthcare never did anyone any harm. Also, you make a fair amount of money. Like any other state job, there are incentives to an STNA job as well.  Vacation Pay, Sick Days, Personal Days, Disability Insurance, Medical Insurance, and Pension Plans are some of the benefits that the state provides you.
Vocational Security. The STNA job is the stepping stone in the field of healthcare. It offers many opportunities to other reputed posts like LPN, MD, etc. The job is of great responsibility, but it does take care of the one doing it. You are given Sick leaves. You can also decide if you want to work full-time or part-time. For your safety, Medical insurance is also done. Personal leaves can also be taken. It even gives you after-job security in the form of a pension.


Experience. Working under all the skilled and experienced physicians and nurses is a great opportunity to learn and gain knowledge of the medical profession.  You get to explore the various places of the world in the medical profession, like the hospitals, clinics, rehabs, homes of patients, etc. STNAs are required not only in hospitals or nursing homes. There are even positions at the manufacturing plants, in schools. Some people also hire private STNAs.

 
In Demand. The STNAs are in great demand, and it keeps on increasing with each passing year. If a patient is provided with proper care and attention, their health starts improving, and they live a long and healthy life, which is an achievement in the medical field. There will be no shortage in the positions for this job in the coming years because medicine is the field that will never go out of demand. People will always need medication and STNAs to assist.
Salary
STNA provides various services to the patients, helping and curing the patients, which is respectable and honorable. Sometimes the job also demands working in odd hours or odd shifts, and hence they are paid a good amount of money compared to other jobs. The average salary in the USA for the job of STNA is $35,416. Although like any other profession there is an increase in the salaries with the increase in the work experience.
Conclusion
As they say, it is a noble job to help the needy. No other profession will help to increase your list of good deeds other than the medical profession. Saving the life of people is next to God's work. So if you really want to help people and care for them, this is a great thing to start with. Providing care and curing people gives self-satisfaction like nothing else. You really can make a difference in the lives of many people.
Frequently Asked Questions
How much is the hourly salary of an STNA? It is about $12.97.
What is the educational Qualification required for becoming STNA? Diploma or its equivalent.
Are CNA and STNA different or the same? Both are basically the same. It is just CNA is the term used for STNAs in Ohio.
What are some interview questions for CNA? You can check them out here- https://www.careermatch.com/job-prep/interviews/10-essential-cna-interview-questions-and-answers/
What is the minimum age requirement? You must be 16 or above.
How to Become a State Tested Nursing Assistant (STNA)?