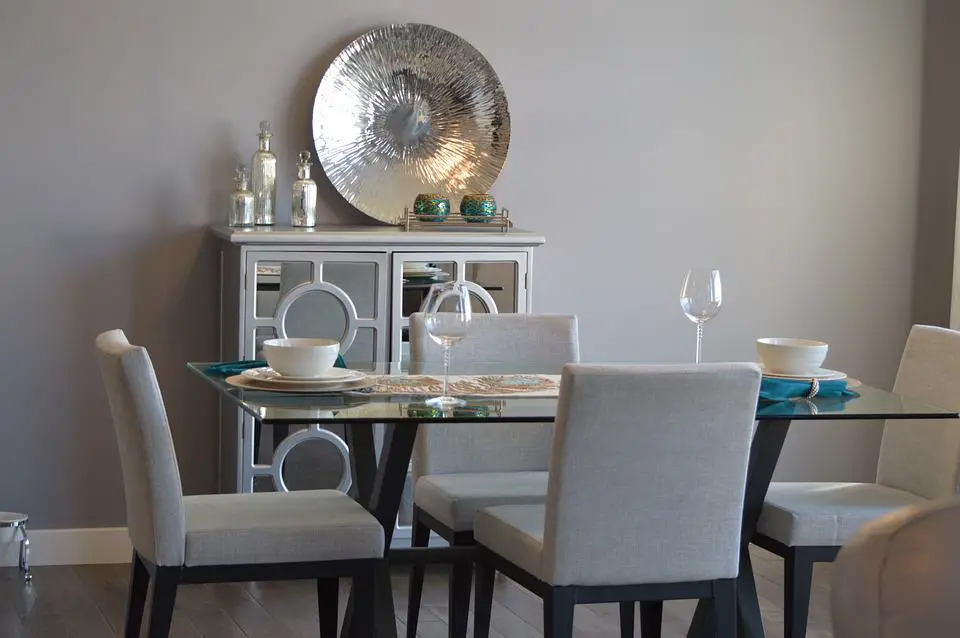 Rent-A-Center (also known as RAC) is a home furnishing and rent-to-own company in the United States. We will discuss Career at Rent-A-Center in this article. Rent-A-Center owns and operates 24,000 retail stores in 50 states and 20 franchises worldwide as one of the largest retail companies. With 14,000 people being employed nationwide, it's no surprise that RAC offers various employment opportunities that consist of entry-level jobs, managerial jobs, and supervisory positions.
Rent-A-Center is a company that highly values its people and is always looking for honest, approachable, helpful, positive, and genuine to be a part of their team. To apply for a job at Rent-A-Center, applicants can access the company website to start the online application form. Continue reading below to learn more about the finer details of applying at Rent-A-Center!
Career at Rent-A-Center
Rent-A-Center separates employment opportunities into three main categories: retail stores jobs, franchise stores jobs, and corporate jobs. All job openings are listed on their company website https://raccareers.com/jobs/, and the available jobs are further categorized based on the location and type of job. Like any other company, Rent-A-Center is open for both full-time and part-time work. It's important to note that to qualify, all applicants must apply through the online application form. That's why job seekers should join their Talent Network to get updates on the newest events, news, and any job openings at Rent-A-Center.
Other notable information about working at Rent-A-Center:
Minimum age requirement: The minimum age required to apply at Rent-A-Center can differ depending on the type of job you're applying to. Some positions require all applicants to be at least 18 years old, while other positions require the minimum age to be 21 years old.


Operational Hours: From Monday until Friday, Rent-A-Center opens from 10 AM – 7 PM. On Saturdays, they are open from 9 AM – 6 PM. They are closed on Sundays. 


Working hours: Despite already having a fixed operational schedule, each employee has different working hours depending on whether their job is full-time or part-time. Some positions make it compulsory for employees to work overtime.


Level of Education: Applicants should have a high school diploma or GED to be eligible for application.


Other information: Some jobs will require the applicants to have a valid driver's license and a reliable transportation method.
Why Should You Work at Rent-A-Center?
Job Benefits
In addition to being able to work in a fun and fast-paced environment, Rent-A-Center offers a plethora of working benefits & perks, such as:
Paid time off Policy: With this policy, employees are given hours for personal time, illness, bereavement leave, jury duty, and paid holidays throughout the year.


Health and Wellness: Employees at Rent-A-Center are offered complete and comprehensive medical, vision, dental insurance, and prescription coverage options for individuals and their families. Rent-A-Center also provides insurance in the event of a serious accident.


Co-worker Perks: Being a Rent-A-Center team member will make you eligible to receive certain purchasing benefits, discounts, and an assistance program.


401(k) Retirement Savings Plan: The last work benefit is a retirement plan that helps you reduce your current taxable income as well as letting you make pre-tax contributions on your paycheck.
Bilingual Opportunities
Rent-A-Center offers excellent opportunities for people who are fluent in Spanish to be part of the team. If you're applying for a job specifically asking for bilinguals, you'll work as a representative for Rent-A-Center's Spanish-speaking clients. You'll also be responsible for delivering Rent-A-Center's messages, news updates, values, company responsibilities, and mission whilst also fulfilling your relevant job duties. To apply for these bilingual positions, look for job opportunities with "—Bilingual" or "—Bilingual Preferred" on the job title.
Company Values
Rent-A-Center is always looking for individuals who embody the company's values: having a winning spirit, acting with a servant's heart, and treating others how we want to be treated. These specific characteristics will help them fulfill the company's mission of improving the quality of life for both customers and coworkers.
Salary and Profession Outlook
As a company that works mainly in the retail industry, Rent-A-Center is always searching for individuals interested in filling their entry-level and managerial positions (Delivery Driver, Sales Associate, Customer Sales Associate, Retail Sales Associate, Store Manager, Sales Manager, Assistant Buyer). However, corporate-level positions are always open, such as Digital Product Manager, Customer Experience Analyst, CRM Specialist, and Inventory Accounting Administrator I. Most of these jobs are paid weekly.
Here are some of the most sought-after positions at Rent a Center (alongside the breakdown of their respective responsibilities and salaries):
Delivery Driver and Customer Service: The best candidates for this position are friendly, outgoing, customer service-oriented, and have a deep desire for learning. This position has 3 main areas of responsibility: deliveries and pickups, showroom and backroom, and sales and collection. Their responsibility is to maintain the quality of customer service through sales support, delivery management, and merchandising activities. However, they are also responsible for maintaining and cleaning the company vehicles, unloading trucks, and stocking up the showroom. In addition to a valid state driver's license, applicants vying for this position must have at least 2 years of driving experience. This is part-time work. Delivery drivers are usually paid around $10 – $18 per hour. On average, delivery drivers earn $14 per hour.


Assistant Manager: This position requires you to create a productive, fun, and challenging work environment. That's why hiring managers prefer individuals with great organizational, leadership, and problem-solving skills to fill in this position.  If you're accepted as an assistant manager, you'll be responsible for solving any problems that may arise, managing inventory, and providing excellent customer service. Applicants that select this position must at least be 21 years old. This position is also a full-time job. Assistant Managers earn around $8 – $21 per hour. Their average salary is about $14 per hour.


Sales Manager: Individuals with a friendly and outgoing personality, excellent interpersonal and communication skills, and organization are the perfect candidates for this position. This position's essential functions are in the following areas: supervision, sales, account management, and planning/control. Essentially, sales managers are responsible for supervising, guiding, and managing coworkers. This means that they are active in selecting, training, motivating, evaluating, and mentoring their coworkers. Other responsibilities include reviewing expired customer accounts, educating customers on rental contracts and delivery expectations, and reviewing and analyzing various reports to ensure excellent store performance. Individuals filling this position earn around $11 – $24 per hour. The average pay for sales managers is $15 per hour.  


Customer Account Representative: This position is perfect for those driven, retail sales-minded, active, and goal-oriented in their work. The Customer Account Representative's main responsibility is to ensure the deliverance of top-notch customer service to clients and customers. Other responsibilities include delivering the customers' products and monitoring customer accounts, so the accounts can stay up to date and adhere to company standards. Applicants for this position must be 21 years old by the time they apply. For this position, the hiring managers prioritize applicants who are available for full-time work. This position's hourly salary range starts from $11 – $19, while the average salary is $14 per hour. 
Application Process at Rent a Center
Go to Rent-A-Center's job hosting website (https://raccareers.com/jobs/). 
Then, type in the job title, state, and/or job category on the Search bar. 
After you've selected the position you want to apply for, click "Apply Now." 
You'll then be redirected to another page to start your online application. The application process will start once you have created an account or logged in to your Linkedin, Facebook, Yahoo, or Google accounts.
The online application form consists of 3 steps: Contact Information, Documents, and Preliminary Questions.
You'll be asked to upload a resume, fill in your personal information, education history, skill set, employment history, as well as answering the pre-screening questions. Please be sure to upload your newest resume before applying. This way, you can ensure your information's accuracy whilst highlighting your relevant skills and experiences to the hiring managers. 
Finalize your application by clicking the "Submit" button.
What to Expect from the Interview?
If an applicant shows great potential, the hiring managers will contact the after-mentioned applicant within a few days to schedule an interview. The interview process may vary from person to person, ranging from a week to 4 weeks. However, it usually takes about a week to complete the interview session. The interview itself is typically conducted in the store with the assistant and store manager. Applicants must also complete a computerized skills test. But due to the global pandemic, the interviews are being conducted virtually. Also, potential applicants must undergo a drug test and background checks before being officially hired.  The interview questions will usually vary depending on the hiring personnel. However, applicants typically will get questions inquiring about their work behavior and ethics. Here are some of the questions given to individuals applying to entry-level positions and managerial position:
Why should we hire you?
What is your availability?
What was your experience handling an angry or upset?
How do you commute to work?
How do you qualify for this job?
Some corporate positions are asked to answer field related questions and experience-based question, such as:
Instructional Designer: What is an instructional design process?
System Administrator: What do you know about working the administration system?
District Manager: How do you handle a coworker that is not performing their duties?
Interview Tips
APPEARANCE: No matter what type of job you're applying to, maintaining a professional appearance is necessary. If you're not sure what to wear during the interview, you can always go with business casual attire. Regardless of what you wear, be sure to look fresh with a well-kept appearance. In this case, first impressions can go a long way!


PUNCTUALITY: Another tip that you should keep in mind is to treat the interview session like it is your first day of employment. This means that tardiness is not an option. You want to show the hiring managers that you're a professional, even to the littlest of things.


ASK QUESTIONS: Rent-A-Center is always looking for engaging and proactive individuals to join their team. This interview is a good opportunity to show that you're paying attention and enthusiastic about learning more about the company, its culture, and the work environment. Just make sure not to ask questions about salaries if it's not voluntarily shared with you!


LET YOUR PERSONALITY SHINE THROUGH: While it's important to keep a professional demeanor throughout the interview, don't be stiff. Try to relax, be friendly and speak eloquently. Remember that Rent-A-Center is searching for individuals that can deliver high-quality customer service, work well in a team, and have a positive attitude with excellent communication skills. 
Further Information about Rent-A-Center
It's always a good idea to prepare yourself with additional information when applying for a job at a certain company.
Rent-A-Center was established in 1973 and is headquartered in Plano, Texas.
Rent-A-Center provides accommodations and assistance during the hiring process for individuals with disabilities. 
The company is an equal opportunity employer, which means that employees working entry-level jobs have the chance to work their way up based on their working ethics.
Rent-A-Center was recently listed at number 711 among 1000 of the US's largest corporations by Fortune 1000. The ranking was based on the company's revenue.
Rent-A-Center owns several other home furnishing companies, such as Home Choice, Get it Now, Preferred Lease, and Franchising International, Inc.
Other examples articles
Rent-A-Center Application Online: Jobs & Career Info (https://www.job-applications.com/rent-a-center-application/) 
Also read KFC Careers: Job Application, Salary & Benefits
Career at Rent-A-Center: Jobs Information and Interview Tips