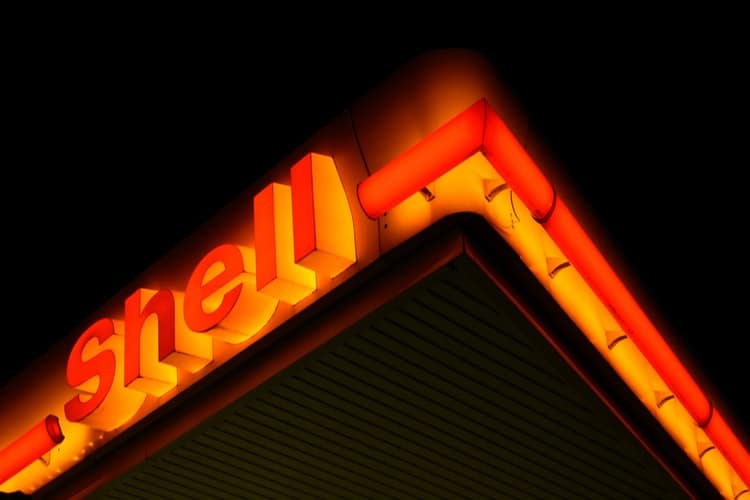 Working in a multinational company is one of the biggest career dreams of most people. Many desire to work with big tech companies, while others desire to work with telecoms, oil gas, etc. In this article, we'll be talking all about one of the biggest oil & gas companies in the world (The Shell Oil Company) and the nitty-gritty details about getting a job/building a career with the company. If working with the Shell oil company has been your lifelong dream, then you'd want to read this till the end. This is because, in this article, we'll tell you all you need to know about Shell careers, job opportunities, salary, requirements, age, the application process, and benefits of working with the company. Today we'll explore the Shell Careers Path.
First, let's discover some things about the shell oil company.
About Shell Oil Company:
Shell oil company is one of the largest oil companies globally that has been around since 1907. It is a United-states-based subsidiary of the Royal Dutch Shell, a transnational company of Anglo-Dutch origins that majors in oil with its U. S headquarter in Houston, Texas. Interestingly, it has over 80,000 employees in more than 70 countries. That is quite a large labor force.
Given this, what can be said about job opportunities in Shell oil company? How do you build a career with a shell company?

Building A Career With Shell:
Shell is a multinational company; hence you could tell that there are many job opportunities in the company ranging from jobs for experienced professionals to students and graduate programs, among other things. 
This section will consider what job opportunities are available in Shell oil company, the pay range, age range, job requirements, the benefits of working in each role, and the application process. So let's dive right in.
Some of the roles or job opportunities that exist in shell company include;
AI Engineer:
Who is an AI engineer? This person solves problems in an organization by creating, testing, and implementing different Artificial intelligence models. As an engineer in this role, you would be working with other team members to design and implement AI models to improve its overall performance and services. 
Job Requirements: To fit into this role, you're required to have:
A Bachelor's or Master's degree in information technology, computer science, data management, business administration, or other related disciplines.
Few years of experience working with data science scenarios and machine learning would be an added advantage.
Expert knowledge in data architecture, design techniques, and API developments. 
Experience with data transformation/blending technology.
Working knowledge of Agile Framework and its tools such as Visual Studio Team Services (VSTS).
Experience working with or leading teams 
Knowledge of various AI and auto software deployment technologies will be an added advantage.
Ability to work under pressure, meet deadlines, and balance multitask effectively.
Age Range for the Job: First, you need to be within the legally required working age (18 years) to work in the Shell company. Hence the age range for this job should be between 18 years to 35 years.
Pay Range: The salary for engineers could range from $43,646 – $209,972
Benefits of this Role: With the shell company, every role offers you the unique opportunity to scale your career, being that it is an innovative organization. Nevertheless, in this role, you'll:
Get a rare chance to grow a dynamic career with a global platform.
Develop your personal, technical, and professional skills through diverse, challenging experiences and training.
Work with a diverse set of people and gain new perspectives.
Work with an innovative and creative team that will challenge you to always be at your best performance.
The Application Process: You could apply to the company's website www.shell.com/careers. Another alternative is to follow them on social media platforms such as LinkedIn so you can be updated on job opportunities in your related field when they post job ads on these platforms. When applying for the role, ensure you have a professional and detailed CV containing your profile, educational background, and relevant working experiences to the position you're applying for.
Finance and Pensions Professionals:
In this role, the ideal candidate would serve as a finance and insurance advisor. As a finance advisor, you'll be responsible for handling the financial part of different parts of the business. You'll also be responsible for disbursing the finances needed to support clearly defined business goals and outcomes across various business activities/projects, study various business insights, identify the challenges, opportunities, risks, or value in various financial trends relating to the business, and advice the company on the appropriate measures to take. Furthermore, in this role, you'll be expected to:
Guide the organization's financial decision-making process by ensuring that the business's value and risks are understood and properly managed.
Ensure and coordinate financial specialists' involvement in specific areas of the business such as tax, treasury, etc.
Spot for opportunities to reduce non-value financial activities to increase the company's finances, among other things.
Job Requirements for Finance Advisor
A professional certificate in Accounting such as ACA, ACCA, CIMA.
Bachelor's degree in accounting or related field
3years+ working experience in accounting and finance advisor roles
Experience with business performance management, information analysis and reporting, financial accounting and controlling, project management, banking related to treasury operations, corporate/project finance would be an added advantage.
High ethical and professional standards, integrity
Ability to maintain confidential/sensitive financial information.
Benefits: Some of the benefits you'll enjoy working in this role include:
Professional growth and advancement
Opportunity to contribute to the successful execution of critical business/financial projects.
Opportunity to apply finance skills to various aspects of the business, among other things.
Insurance Advisor Role:
In this role, you'll be charged with the duties of placing and managing insurance programs of the company and its personnel. You'll also be responsible for responding to liabilities arising from business activities in the shell company. You'll also need to;
Ensure the company's compliance with various insurance policies
Prepare and manage insurance budget.
Ensure the cost-efficiency of insurance programs
Offer advice on insurance issues in contracts, review insurance provisions/indemnity clauses and handle consumers' queries regarding insurance provisions.
Among other things.
Insurance Advisor Job Requirements
A degree in Insurance or any related discipline
Professional qualification or certificate such as ACIN or ACII
Over two years or more working experience in a related field
Practical knowledge of the application of various insurance policies/principles, insurance laws, etc., would be an added advantage.
Excellent negotiation skills, among other relevant skills that may be needed to perform the job efficiently
Benefits of Working this Role: Generally, you'll be working in a stimulating and enabling environment that will challenge you to bring your best to the table and to strive to make your best better continually. Thereby making you grow a successful career.
Age Range: The legally required age for working in the shell company's role is 18 years. Hence as from 18years – 35 years above, you could be considered a qualified candidate for the job.
Salary Range: The salary range is well between $130,876 to $143,470.
Benefits: Certain benefits come with working with a shell company. This could be either health or financial benefits.
The Application Process: You could easily apply for this role via the company's website www.shell.com/careers. You could also take advantage of various recognized job platforms by following them on these platforms so you can stay up to date with job opportunities that come up in this role and apply immediately.
Cybersecurity Personnel: This role requires working to ensure the company's IT security.
Operations and Maintenance Officers/personnel: In this role, you will be tasked with the safe and efficient operations of day-to-day projects and the assets, working in the oil/gas plants or refineries, onshore and offshore production fields, etc. Overall, you will be required to be at the forefront of all company activities/projects.
Also, there are a lot of technical and non-technical roles/job opportunities in Shell oil company. Technical job opportunities include:
Discipline Engineering: Here, you'll be required to be in charge of innovation and generating ideas that would help the company stay ahead of the ever-growing demands in the oil & gas sector.
Wells Engineering: The Wells engineer would be in charge of its well projects and work with global teams.
GeoScience: This role involves managing the company's exploration, development, and production of the energy resources for producing the company's products (oil and gas).
Information Technology: This involves building and implementing IT solutions that are fundamental to the company's success.
Also, there are opportunities for Production Engineers, Process Engineers, Petrophysists, etc.
The Non-technical career opportunities include:
Sales and Marketing
Contracting and Procurement
Finance
Maritime
Trading
Supply
HRM- Human Resource Management
HSE and social performance, among others.
As a technical or non-technical professional, opportunities exist for you to work with the company and grow your career. The bottom line, shell companies, create a diverse and inclusive working environment. Hence, job opportunities exist for anyone looking to work in the company and maximize his/her full potential. Due to the nature of the shell company, in other words, how much people love to work with the company due to the perks and benefits, there are a lot of fraudulent acts regarding getting a job with the company. There are incidences where malicious people take advantage of well-meaning job seekers by asking them to pay a certain amount of money to secure a job with the company.
Shell company understands this, so they have a specifically designed website for job seekers looking to work with the company to apply there. Hence, it's best to do your application process for any role you're applying for through their website www.shell.com/careers. On their official website, you'll be properly guided on how to go about the application process for the role you want to apply for. Having considered some details about the shell company, career opportunities in the company, and the right way to apply for job opportunities, let's consider why you should consider building a career with a shell.
Most people consider shell company one of the best organizations to work with. Why is this so? Let's find out.
Benefits Of Working With Shell Company:
Performance-Based Financial Rewards and Benefits: Shell company understand and recognize the value of hard work towards company projects. Hence, if you're a high achiever who likes to put in the hard work required to complete projects, you'll enjoy working with the company. This is because they operate a performance-related salary structure where rewards, benefits, and bonuses are awarded bases on your performance.
Training and Career Development: Shell company prioritize training and development for their employees, especially in their Shell Graduate Programme. As an entry-level employee at a shell company, you'll get coach/mentoring from experienced organizations and business leaders. The shell company also organizes learning and training programs to help their employees advance in their chosen career paths.
Networking: Various roles at a shell company may require you to work with teams. This presents before you an opportunity to create meaningful working relationships with different people. Likewise, there are different groups in the Shell Graduate Programme such as Young Shell Network, Shell Sports Club, Shell Women's Network, Shell Africa Network, Shell Disability Network, which could make you interact with different people, network, and build meaningful relationships.
Diversity and Inclusion: Shell company upholds a diverse and inclusive work culture. Hence, regardless of your gender, race, region, or physical abilities, you have an opportunity to build a successful career without any discrimination.
Work-Life Balance: Shell company understands that hard work is key to achieving success in the company. They also understand that it would be impossible without physical and mental health to be productive and efficient at the job. This is why they incorporate the organization's work-life balance culture by creating flexible working arrangements and paid time offs as part of the organization's policies. Hence, working with them means you get to enjoy a work-life balance where you have time for yourself to do the things you love.
Your Opinions and Contributions will be Valued: Shell company also holds the work policy that regardless of the position you occupy in the company, you have something valuable to add to the company. This is why senior leaders hold frequent discussions/meetings where ideas, feedback, and opinions from employees are entertained.
Overall, a career at shell is one with limitless opportunities to be all that you can be and maximize your potentials as long as you are willing and determined to put in the required efforts to succeed. This is because shell company offers an enabling working environment for its employees. Now you know what career opportunities await you in a shell company. Start taking action now to achieve your career dreams.
Here's to your success!
Also read Banana Republic Careers: Job Application, Salary, Age, Benefits
Shell Careers: Job Application, Salary & Benefits