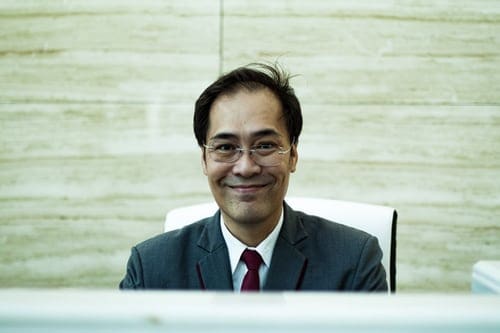 Imagine working in the office, having a lot of paperwork on your desk, and a myriad of cases awaiting you. That's how exactly a paralegal starts their working day. Paralegal, attorney's assistant, can be an associate for a law firm, the government, non-government organizations, and wherever lawyers need help. In the following article, you are about to explore what it is like to be a paralegal; its pros and cons. Moreover, we will be covering some common misunderstandings and misconceptions about the job.
What qualifications do I need to become a qualified paralegal?
Background; Education, Knowledge
Most of the time, paralegals have a Bachelor's degree in Law. Though, there are some cases when they, not having a background or legal experience, work for years as paralegals. Some specifically designed courses, and training, and the advice of attorneys make professional and successful workers.  
Certifications
Nowadays, a tremendous amount of law firms require a paralegal certificate. The courses vary by their duration; some last for 14 weeks, some might take four years. Yet, the presence of the certificate makes you competent and increases your chances of getting a job. While choosing which course to take, make sure it is approved by ABA (American Bar Association); it will give you actionable knowledge about the US legal system and make it easy for you to continue your career path as a lawyer. In any case, you can still find a job even if you do not have a certificate. For that, you will need to search a bit more, be prepared for the interview, and eventually nail the interview.
Even the law degree is preferred, but not mandatory paralegals must be aware of the legal practice, terminology, the Constitution, and, in general, the legal system in the United States. As every company varies by its terms, the workers gain some additional and specific knowledge by practicing and implementing it into a deal.
Skills
There are some fundamental skills that every paralegal needs to have. Above all, they need to be very good at time-management; it's by far the most vital skill. As the position tightly links to paperwork, managing everything and following the deadlines are crucial. Most of the time, paralegals work with software, which indicates that they have to be familiar with database and data collection. You better have a strong eye for details; attorneys may ask for thoroughly researching some topics or proofreading and checking documents.
Paralegals daily speak with dozens of clients, so you should be prepared for urgent calls, meeting new people, and an outstanding schedule. That means paralegals also are great communicators. It's specific for the position to be a team-worker and build valuable relationships with the attorneys who hired you. As a paralegal, overall, you support and help your attorney. It means you have to be on good terms with them, ensuring the tasks are complete on time. Do not forget to make sure you are proactive. Those people take responsibility and are energetic, passionate about their job.
Finally, yet importantly, paralegals are competent multitaskers. Sometimes, you might get documents to proofread, a topic to research, and suddenly the phone unexpectedly rings. So, if you take becoming a paralegal into consideration, you need to make sure you meet the criteria.
What will be my foremost responsibilities as a paralegal?
Working as a paralegal is a remarkable, innovative, and lively experience. They usually are responsible for research, fact-checking, proofreading as paperwork. Moreover, they communicate with the staff of the firm they work at and also with clients. Some firms may require you to answer calls. The most enjoyable part is interviewing clients, learning their stories, and offering the right specialist for them. Meeting partners, writing weekly or monthly reports, organizing records are part of their active days. 
What does it mean exactly – an attorney's assistant? 
Some think if the position is called attorney's assistant, that means paralegals are almost lawyers. In fact, paralegals are not exactly lawyers or attorneys but a person who helps them. Paralegals are not doing the same as lawyers, such as representing a client in court. If you dream about hearing "You won the trial!", then I am sorry to disappoint you as paralegals cannot represent anyone in the court. Hence, they never hear such phrases. 
Yes, they are not qualified, lawyers. They cannot represent anyone. Yet, they are an essential part of any law firm. They are in high demand and do tremendous work for the companies they work for. That is why they get paid a lot of money and are respected as they should be. To be more precise, they are more flexible than lawyers; they can occupy a position in any field they want. At the same time, lawyers specialize in one sphere. They are not capable of changing their occupation as fast as paralegals. 
In which exact field do paralegals work?
It seems like some have a common opinion that paralegals specialize in only one field. Yet, it is not quite right. There are a few industries/ branches where paralegals are welcome – criminal law, bankruptcy, child support, etc. A paralegal can assist a lawyer by helping them get prepared for a trial. Or, in other cases, they can sketch the first draft for negotiations and agreements. So, it differs by the sector; you should choose a field that you are passionate about. 
How much do paralegals earn annually?
Salaries vary depending on the sector, private or public, and the firm. In any case, on average, paralegals make 58,000 dollars annually in the US. Depending on which law branch you have chosen, you will earn correspondingly. According to the Bureau of Labor Statistics (BLS) 2018 statistics on Paralegal Pay Breakdown, those who work in the Federal Government earn 67,340 dollars annually. The paralegals of the Finance and Insurance industry earn 62,020 dollars per year. Workers at the Local Government get up to 50,400 dollars, and the paralegals working at the Legal Services and the State government earn a bit less – 48,880, 46,970 dollars appropriately. Yet, if you are a beginner, you have to accept that you will not make that much money. The entry-level salary is low compared to the salaries mentioned above. Sometimes, entry-level paralegals get approximately 19 dollars per hour. 
Opportunities
Being a paralegal is an excellent opportunity to understand whether you want to continue your career path as a lawyer. It gives you some insights into the office work and judicial activities. In case you want to work as a lawyer, or at least attend a law school, being a paralegal is perfect for you. Not only will you gain experience, but you also know what to expect. There are a few types of jobs that paralegals do depend on the field they chose. For instance, they can practice Criminal Law. So that is also a pro for your future career. 
BONUS: One of the Most Charming Paralegals
One of the most charming, if not the most attractive paralegal is Rachel Zain, played by Meghan Markle in the TV series "Suits."  By the way, it is highly recommended for future lawyers and paralegals to watch. It surely will help you to understand the legal system and how law firms network and cooperate. 
Also read How to Become a Public Adjuster
Paralegal Or Attorney's Assistant – Qualifications and Skills