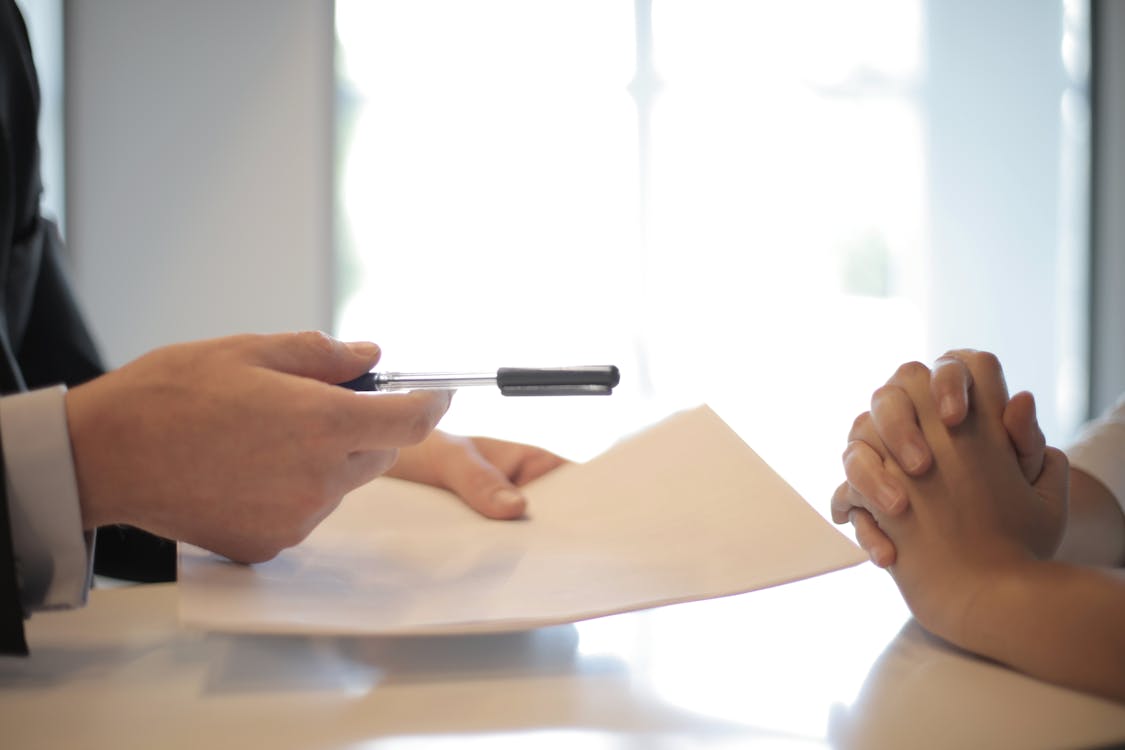 Introduction to Public Adjuster
The world is a place to claim human rights directly or indirectly. Mostly, it requires law-based knowledge to come out excellently. In the same manner, a policyholder may act on behalf of their clients to manage their claims, and interact with insurance companies. The help of a public adjuster may be required to win the upper hand. Being a public adjuster may be suitable for you if you are caring and hate seeing people suffer. Before we move on, you must understand the details of practicing the career, the benefits, the shortcomings, among others. 
How do you build your career to become a public adjuster?
11 steps to become a public adjuster:
Learn about the career
Get a high school education
Consider higher education
Gain some experience early enough
Get familiar with the requirements to be a public adjuster in your state
Your state might require an apprenticeship program
Take and pass an insurance licensing exam
You may add to your recognition through certification by the National Association of Public Insurance Adjusters
Build an outstanding resume
Look out for job opportunities
Build interview skills
Today, people are looking for a new career. We are happy to tell you that a public adjuster is a new way of life. And if you can build a career on the right path, you will surely love it all. The rest of the article contains who a public adjuster is, and what he/she does. The type of insurance adjuster and the right skills needed in the career. Lastly, a summary of the whole article.
Who is a Public Adjuster?
A public adjuster can also be referred to as an insurance adjuster. A public adjuster act as the mouth for policyholders in claiming their rights from insurance companies, assisting & reviewing insurance claims, and most especially act as an advocate who investigates insurance policies. 
Public adjusters act on four main sections:
They study the claims issued by an insurance company and validate the authentication
They check how insurance companies are truthful to all they included in the insurance.
They check the balance in the policyholder's loss.
And lastly, how much loss the insurance company covers.
From the little illustration on the function of public adjusters, you can see that they are well vast in knowledge. And they can easily differentiate right from wrong regarding the type and style of claims on both the policyholder and insurance companies. And this is why most policyholders need the service of a public adjuster. The truth is, we cannot have all the knowledge in our fields, and still maintain a 100% knowledge of a public adjuster. Although the need for a public adjuster is not mandatory, but necessary.
Aside from the popular belief that only attorneys and the broker of record can operate with the government supports. Public adjusters are licensed under the law to practice and support the less privileged regarding their laws and how to gain maximum profits from an insurance company. So, if you are thinking of becoming a public adjuster, just remember that your role is similar to an attorney. The only difference is that you'll represent the right of a policyholder in business, homeowner insurance, farm ownership, and also personal insurance. 
Another thing to put in mind is the level of practice. Most of the people that hire a public adjuster are those that are less privileged. Yes, they are less privileged in the sense that they are either incapable due to a low level of education, age, or physically challenged. So, they often depend on a public adjuster to guide them through the process and minimize any loss due to ignorance as to the case maybe. 
Now, before we move on to explain how to become a public adjuster; although, it might be your dream true. But, you need to know what is meant by a public adjuster. What do they do?
What does a Public Adjuster do?
Basically, a public adjuster examines all that a policyholder has achieved concerning insurance policy. Calculate the best way to recover the loss, and what could have caused a loss. And at the same time prepare information-filled with details on how to carry out cost estimates in various fields. The basic point here is the overall function of public adjusters. They review the insurance policies and find the best way to make them more suitable for their clients. Obviously, if you must thrive in this field; you have to develop your insight and build an active mind. That is, you must be aware of little details, know their meaning, and repercussion if the necessary things are not put in place. 
The question "how well are you prepared to be a public adjuster" should be more emphasized than "how to become a public adjuster." If you are not prepared, the route that leads to becoming a successful public adjuster may weaken you. For example, a public adjuster operates mostly from a specialized field. You can decide to handle fields of construction, hospitality, banking, farming, and even medicine. It basically means you must know the field, then back it up with your professional skills in public adjustment. Although it may take years to build, it is rewarding if you pay the price. 
Since you know all you'll be doing as a public adjuster, you must have the knowledge of the branches involved. That is, the type of insurance adjuster. When you know this, you can easily shape your path to a better career in public adjustment.
Types of Insurance Adjuster
The basic thing you need to understand is that all the classification is under two divisions – independent or dependent insurance adjuster.
Staff adjusters are generally unlicensed. They cannot practice outside the firm that hired them. They include examiners, analysts, administrators, among others. Staff adjusters are dependant on the public adjuster.
In reality, they are not independent. Although some may have their license, they usually practice under some companies. So, they are referred to as "company adjusters."
First, most public adjusters must pass through some examination often at state or federal levels before they can practice as an independent adjuster. Public adjusters mostly represent the rights of policyholders – private individuals. 
How to become a Public Adjuster
Most of the public adjusters are self-employed, and they work on the choice of people they want rather than organizations. Although some firms may employ a public adjuster. Whichever way, you need to understand how to start the journey to become a public adjuster, and the tips to successfully excel in the career.
You can follow this route to become a public adjuster.
Building from stage one
You have to understand what you need in your career. Truly, you can live a promising life being a public adjuster. But you should crave to understand what you have to offer so you can ascertain if you can throughly thrive in the field. First, you need to get familiar with your career. Public adjusters work with various organizations, and you must have an idea of "how" and "where" you'd love to work. 
The primary work of a public adjuster is to know the balanced interaction between insurance companies and policyholders. And how well the collaboration can favor the policyholder. You may try to look at the promising field where you can channel your energy into. For example, you may decide to work independently or for an organization. 
Another important thing is to know the average earning for a public adjuster. Although the amount earned varies across the different fields. But on average, public advisers do realize an average of $64,000/year. It is important to know the amount you'd be earning if you maintain the field even before you start. This is the best way to prepare ahead of your career.
Lastly, licensing and scheduling may affect your progress as time goes on. First, your schedule is not yours as your clients mostly determine your schedule. Most of the time, you will have to attend to their needs when the duty calls. On licensing, some states demand a certain level of experience before you qualified to be licensed.
Get a high school education
A basic school education, especially a high school degree determines your future in becoming a public adjuster. Start by making the right selection of courses that can shape your future in the field. For example, a high level of mathematics course will build your foundation in the calculation section. Another thing is to offer basic courses like life science and psychology.
Also, most of the states require basic education in some courses before you can practice public adjustment. A diploma or GED is good for a start. However, to become a high-level public adjuster, you need to consider higher education.
Consider higher education
You may not need higher education to practice public adjustment. However, knowledge is better than any form of certificate you acquire. Your client would love it better if you breed your knowledge in certain areas like marketing, negotiation, and others. Let it sink into your mind – many people are qualified as a public adjuster, and if you want to excel you need to prepare yourself at certain levels. 
When you need to choose a major course in college, try to figure out where you would lead your career as a public adjuster too. Do you want to work with a health organization or you would love to represent homeowners? You have to pick major courses in that field respectively. 
Terminologies, definitions, and the act of operations are mandatory in specific fields. Most especially, the meaning of a "word" maybe differ in another field. So, you should build your career as a public adjuster in the field of study. For example, a degree in any medical field may help you as a health public practitioner.
Gain some experience early enough
The more experience you have, the better and easy it will be for you. Public adjustment is a field that demands your psychological and thinking efforts. You have to apply a lot of strategies to win someone over. Having more experience can help you enter the field excellently. 
You can start by applying for part-time work in similar fields. Make sure you build your knowledge to the one that is demanding in society. Even if you have to do some internship, let it be the specific one that can boost your CV. You may also look for apprentice programs that can help your career. Especially in the professional fields.
Know what it takes
Get familiar with the requirements to be a public adjuster in your state
The requirements that are necessary to be a public adjuster differ all across each state. First, try to know the law that bides the practice in your state. Follow by the minimum educational degree, plus the necessary course you must take. Do not forget that some states demand you to take some examination before they issue a certificate. 
Another thing is the licensing. Get familiar with all the required phases before you step further. You should know all the stages involved in getting these certifications & license even if you are at the primary stage of acquiring a degree. For example, some states demand you to finish an apprentice program under supervision. This may take some months to finish, and when you finally complete the task, you can proceed to get a license issued by the Department concerned.
Getting the right knowledge may be challenging for a fresh starter. However, you can start by consulting a public adjuster in your local area. Try to ask as much as possible question to clarify your doubts. And lastly, try to figure out the governmental department that is in charge of certification. Then, proceed to their website and read any useful information on the requirements to be a public adjuster.
Your state might require an apprenticeship program 
Do not let this discourages you. If your state demands this stage, you must pay the price. In return, you'll have adequate knowledge and super exciting moments where you'll work hand-in-hand with superior – mostly skilled practitioners in public adjustment. 
Like we mentioned earlier, knowledge is suitable enough to push you throughout your career. That means your state is helping you out on a certain level, such that when you finally enter the fields, you won't have a lot of things that'll bother you.
Take and pass an insurance licensing exam
Licensing is mandatory in some states. However, you should try and obtain the licensing exam and pass it personally. This gives you an upper hand to showcase your professionalism in the field. Remember that there are many practitioners in this field, and your first client may be hard to convince if you don't qualify on certain levels. One of the levels is the certificate that legalized you to practice public adjustment.
Often, it may take months to obtain. And throughout the process, you will have to do some certain tasks. Just follow the process, and don't skip any of them. They are all important for your success in the field. 
You may add to your recognition through certification by the National Association of Public Insurance Adjusters
You have to do some tasks before you obtain the qualifications to practice under this association. And aside from this, the certificate will add to your recognition and the association can support you to obtain clients, gives you a recommendation, and even help you in the case of trouble getting out of certain difficulties.
Another thing is the time of practice. If you are a newbie in the field, the association may require a certain level of practice before they can give out their certificate. You may need to have been working in this field for certain years before you can obtain this certification. Irrespective of the condition involves, a certificate from the National Association of Public Insurance Adjusters in your state will push you higher in the field. 
Getting a job as a public adjuster
Build an outstanding resume
Try to know the best way of writing an irresistible resume. A resume is mostly the thing that will be demanded by organizations and even private clients. Start by working on the basic things that build up to make a good resume. First, learn the style of formatting and how to represent each of the skills you have gathered. The design should not make your resume a hard one to read. So, let it be reader-friendly.
Keep your goals intact throughout the writing process. A single off point may jeopardize all you have built so far. So, it is necessary you maintain a single style and formatting, and include all the necessary parts in simple and clear terms.
Look out for job opportunities
At this stage, you must have all the information and qualifications to practice public adjustment. Try to search online, submit CVs to organizations, and try to convince private individuals on the importance of a public adjuster. Who knows, you might just be lucky on your first hire by meeting someone great. So, do not belittle any offer. Just make sure they are suited for you. 
Either a private individual or an organization, you will likely pass through an interview. Since it is mandatory, it is also necessary you prepare for it ahead of time. The first trend is to know those things that might be mandatory to ask. Everyone loves to keep his/her claims perfectly well. So, you may research some questions that surround the ways you will influence them to maintain these claims.
Skills required to be a successful Public Adjuster 
Some of these skills are basic life skills. If you don't have them already, try to learn as they'll promote your career. 
Communication skills
More than half of all you'll be doing as a public adjuster is communications. You will communicate with the policyholders and also the insurance companies. It won't be satisfactory if you don't know the choice of words that fit each phase at different level of communication. However, it'll be so pleasing if your client can depend on you when they access the type of person you are via communication. The ability to say some things in approved ways will make people trust you more. 
Another thing is to tackle communication with up-to-date approaches. Try to update yourself in each field. Make your findings and always put your knowledge up to date if new things come up regarding your field of practice. Lastly, any public adjuster should communicate with letters, as well as speech. At this level, you must have excellent public speaking skills with additional writing skills that can convert and persuade people. 
Computer skills
Virtually everything we do today is computerized. Most of the data entry you would be piling up will be on the computer. So, you must know the required settings in all areas. Also, you may need to send emails & other broadcasts to your clients or organizations. This definitely demands computer skills. 
Another thing is the place you'll be working in. If you tend to work for an organization, try as much to get familiar with most tools like words, excel, adobe presentation, and the likes. The company may demand some presentation slides from you, and you'll prepare them from scratch most times.
Time management
Like we mentioned earlier, your client determines your schedule most times. When your client is ready to file a claim, you should be on alert to solve any things that come by it. The same thing is the definition of time management. If you don't know how to manage your time, you'll affect yourself, and also your client. 
Time management is mandatory especially if you handle more than one client. You must be familiar with "how to shuffle works," and also maintain the maximum productivity as the case may be. 
In Summary
Learning how to become a public adjuster is not enough if you don't put it to practice. The process involved in actualizing the goal is the hardest thing. However, try to follow the trend from the basic step to the highest level. If you think your background in high school may affect your performance as a public adjuster, try to adjust it.
Remember, your knowledge and experience gathered along the way in becoming a public adjuster are the things that will uphold you in the practice. There are many practitioners in the field already. So, have a different mind. Then, you can make a distinct impact on your career. All in all, hard work pays better. 
Also read about Information governance in healthcare
How to Become a Public Adjuster