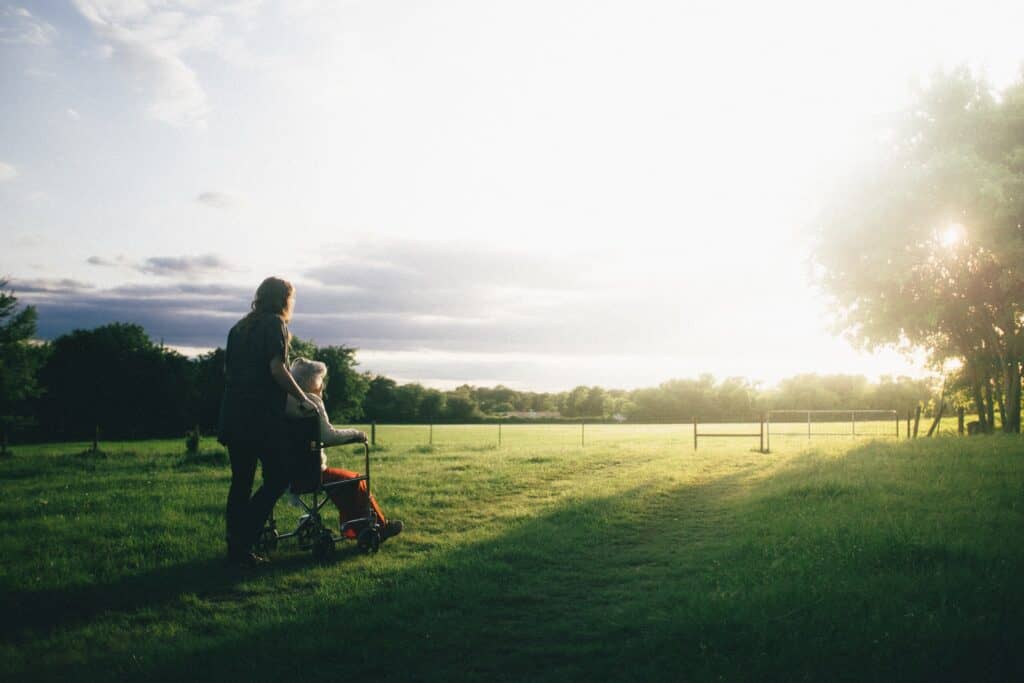 People in this world need love and care in their lives, especially the sick and the elderly. We will discuss the Companion Care Job Description here. They need someone to look after them and help them in carrying out their daily activities. You need to be kind and caring in nature to help people in need and make sure they are healthy and well. Companion caregivers look after the sick and the elderly by helping them carry out their daily activities, provide support emotionally and give them companionship. Companionship is important to the sick and elderly because they do not like to be alone and need extra help. Companionship also prevents them from feeling like outcasts in society.
Companion Care Job Description
Companion caregivers look after the basic needs and provide companionship to the sick and the elderly. They care for the individuals whose family members are not around them to provide the support that they need. They help the sick and the elderly by ensuring that they are well-groomed, their clothes are washed, and they have taken their medication. They also make sure that the individuals have eaten according to their dietary needs. A companion caregiver observes the individual and reports changes in health and behavior. Basically, they look after the individual and respond to their needs.
Duties of a Companion Caregiver
Here is a list of some of the duties undertaken by a companion caregiver:
Strike up a conversation with the individual
Entertain them with reading and games regularly
Prepare meals according to dietary specifications.
Give company to the individuals during their visits to other places like religious places.
Supervise their diet and administer medications to the individuals
Does the laundry of the individuals
Do the housekeeping and the vacuum.
Does the individual's grooming, which includes bathing, oral care, hair care, and skincare.
Salary of a Companion Caregiver
The hourly pay of a companion caregiver is $10 to $18. The average annual salary is around $25,000.  The pay may vary by the company you are working for.
Companion Care Job Outlook
Employment for companion caregivers is expected to rise by 35% from 2018 to 2028. Compared with other jobs, growth for companion caregivers is faster than average. The number of jobs it generated in 2019 is around 3,439,700.
Educational Qualifications for a Companion Caregiver
To become a companion caregiver, you will need a diploma, degree, or equivalent in related fields. You need experience in household management. You also need experience in working with the elderly. Good written and spoken English is a must, along with being able to read. Computer skills may also come in handy. You also require a valid driver's license. Documentation of five years of work experience with references is also required.
Skills Required for a Companion Caregiver
A companion caregiver must have the following skills:
They must have good interpersonal skills-it is a sociable job so you must have the knack for dealing with different kinds of people.
They must have excellent communication skills-Communication is vital for this job as you are dealing one-on-one with individuals.
They must be kind and nurturing-the. Sick and elderly need kind attention and caregiving.
They must be good listeners-you have to keep up a conversation with the individuals and listen well to what they have to say.
They must be good team player-they must be able to work well with other people.
They must be able to manage time well-time management skills for activities that take place for the individuals.
They must have patience with the individuals you are dealing with, either very old or very sick. You need to have tons of patience while dealing with such people.
They must possess good organizational skills-Organizational skills to come in handy while organizing activities and meetings.
You must have compassion for the sick and elderly-compassion is necessary for this job. Because if you do not have compassion, you will not work with the sick and the elderly.
They must possess good observational skills too-they need to observe and report any changes in behavior or health of the individuals.
Work Environment
You have to work amidst the sick and the elderly. You will have to be polite and patient all the time and always be on your feet, tending to the individual's needs. The work is usually based indoors. You get to work with the elderly, which can be an enriching experience in itself. Overall, it is a positive and nurturing environment. This job is gratifying and will give you immense job satisfaction as you are working for people who really need your help. Being a companion caregiver, you can really contribute to the community. If you are kind and nurturing and enjoy taking care of others, then the work environment of this job will suit you fine.
Pros of Being a Companion Caregiver
Here are some of the merits of becoming a companion caregiver:
You get to help the elderly and spend time with them, which is an enriching experience
You get to form deep bonds with the individual you are working for
You have lots of things to do which make your daily work interesting
Wrapping up…
Spread love and care by becoming a companion caregiver. Take care of the sick and elderly and learn from them, making your experience an amazing and rewarding one. Meet new people and help them with their needs. Look after people who do not have anyone to call their own and make them feel happy and loved. Companion care is a great job for you if you enjoy helping and being in the company of the elderly.  The world needs more people like companion caregivers. Become a companion caregiver at once!
Also read Direct Support Professional Job Description – Duties and Skills
Latest Companion Care Job Description – Duties, Salary