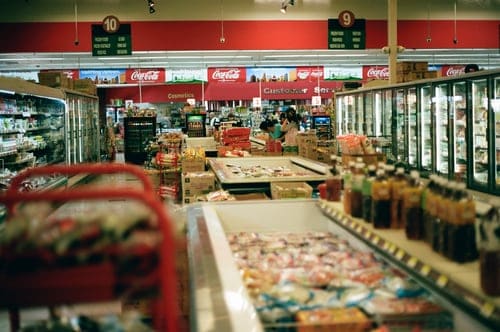 The largest supermarket for groceries and medicines in the United States, Kroger. In this article, we will discuss Kroger's Hiring Age. It runs across 2750 stores, marking itself as the world's fifth-largest retail market. 
Kroger's Hiring Age Requirements
While the official hiring age remains to be 16 years of age, stores may be at discretion to hire as early as 14 year olds as well. 
Hiring Process
An online application is a prerequisite for any job preferences. A job-seeking applicant must create their account at the Kroger application website. One must fill in the basic yet most important details of their life, including their name, address, gender, education experience, and availability. 

Once you have filled in the application form and submitted it by checking all filled in details minutely, you shall be directed to an assessment page where you view shall encounter a series of multiple-choice questions; yes, you need not panic with the term examination because it is nothing like a real examination but a straightforward way of examining your viewpoint on certain things. Again, the options are very easy, yet confusing could be made because they agree, strongly agree, disagree, and strongly disagree. Your views on the provided statements are what shall only matter here. Feel free to express yourself while being honest and confident. 

If you are not in a hurry to situate yourself in the position, you may patiently wait for a few days for the manager to get back to you post reviewal of your application. 

One may also follow up on their application by calling at the store and inquiring if your resume has been received and viewed or not. This shall actually increase your chances of consideration as it shows how involved you are with the application.

You shall be called for an interview within a week at length. This step of the hiring process is merely a formal check of you in person against what has been read about you. 

Please don't take it leniently and be on time, in formal attire and resume in hand. Answer all their questions with a smile on your face and clarify your doubts regarding work type, payments, or anything else as well. 

If your answers satisfy the hirer, you shall be asked to fill in for the background check and drug test. The results do not arrive before a week, be patient. If you pass them, you shall be called for the orientation and training at the earliest. 

The orientation shall display the history and sources of the company's position at present, along with other policies and working techniques. 

Then you shall be asked to take up some web learning lessons, which shall have assessments at the end to follow your learning. One has to pass them to go ahead with further procedures, so consider them equally important.

Depending on your position your training could last for 2-7 days post which you shall be working with other freshers and learners at the nearest store. The orientation lasts for 10 hours, and training is conducted in 12 shifts of 8 hours each.
Dress Code
No clothes with visible images or logos on them are allowed to be worn at the store. A black shirt, jeans, and shoes are the usual uniform. Unnatural hair colors are not allowed, along with body piercing and displayed tattoos.
Payments
Employees are given a paycheck every Friday. Average pay per hour for a cashier may range from $8-$9; a pharmacy technician receives $13, grocery clerk $11, and stocker $11
Responsibilities
A cashier is expected to tally the sales of the store with the stock purchased and sold. Guide the customers and keep them informed of the in-store discounts on various products and net worth's. Help them locate their item of interest and explain the benefits of purchasing varied items based on their quantity and content.
A grocery clerk is responsible for keeping all products under their tag names, properly arranged and stocked. Ensuring the floors are clean and dry before the official hours for customers to walk in. Helping elderly customers in pushing their cart while filling it with their needed equipment simultaneously. 
Hours
20-30 hours a week or 4-5 hour shifts is the criteria for part-time employees, while 40 hours of work a week is given a full-time tag, which may be 8 hours a day and 5 days in a week.
Perks and Benefits
The employees are paid for their sick leaves and vacations, they can avail a store discount of 10%, and the benefit of life insurance can be claimed after having worked with the company for over a year.
Also read At What Age Does Subway Hire?