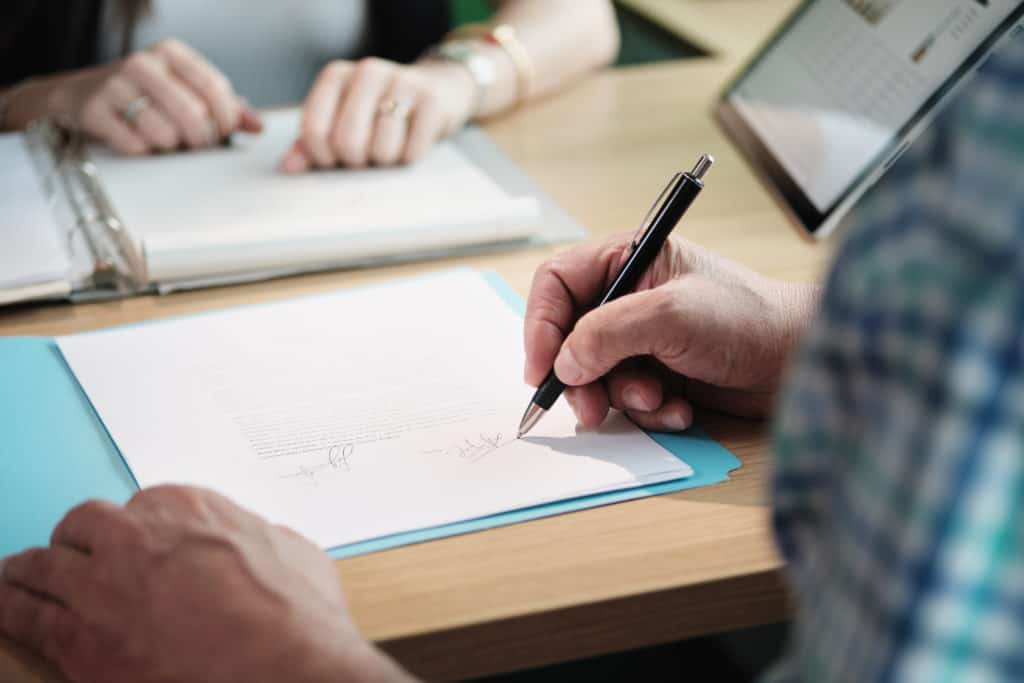 If you're considering a job in the financial or insurance industries but aren't sure which path to take, underwriting is a good option. This position entails conducting research and evaluating the risks associated with loan or insurance applications. It provides a secure work environment and the opportunity to put your research and analysis skills to good use by providing rational risk evaluations. We'll learn about the tasks, compensation, and work environment of underwriting in this post, as well as answer the commonly asked question, "Is underwriting a worthwhile career?"
Is underwriting a good career?
For individuals interested in a career in finance or insurance, underwriting is a fantastic option. Underwriters often earn a decent living and have chances for advancement in their professions. Even though the job outlook for underwriters is somewhat falling over the next ten years, there are still numerous organizations in need of outstanding underwriters.
It also provides several growth possibilities and numerous on-the-job challenges to keep you occupied as you seek logical answers to any workplace issues your workers or clients may have. This position is also suitable if you want a consistent work environment where you do activities in an office and collaborate with clients and coworkers daily.
The people who generate (or underwrite) insurance policies are known as underwriters. When you apply for insurance, an underwriter decides what should be covered and how much to charge. Essentially, their job entails making a large number of judgment calls. A good underwriter has financial and risks expertise and a keen eye for detail to design coverage that meets the needs of both the firm and the customer.
However, underwriters seldom have direct contact with clients. Instead, underwriters operate behind the scenes after assessing the risk and writing the policy, while agents or brokers deal with customer correspondence. Underwriters use complex algorithms and risk management methods to underwrite the most effective coverage.
As a result, the majority of underwriters work 40-hour weeks, primarily during normal business hours. Underwriters operate in all insurance business areas, including life, health, mortgage, and property-casualty insurance, because their job is so fundamental to how the industry functions.
What does an underwriter do?
An underwriter determines whether a contract is hazardous or worthwhile based on their knowledge in the industry. An underwriter who works for a health insurance company, for example, assesses applicants' health risks. An underwriter's job includes reviewing an applicant's information, such as age, current health condition, and medical and family history. They will enter information into the underwriting program using this information and after completing additional procedures. The program will calculate the premium and terms that must be applied to the policy by the insurance provider. This test also evaluates if the policy is too risky to continue forward with. Certain criteria apply to the information given by an underwriter. An underwriter for a health insurance firm, for example, will look at medical records, whereas a loan underwriter may look at things like the client's credit history. An underwriter's job is difficult. According to a risk assessment, they should establish the acceptable degree of danger and what one is permitted to acknowledge. When evaluating complicated circumstances, an underwriter may need to conduct an extensive study and gather much data.
Compliance: It is the initial step of duty, and an insurance company will frequently begin by ensuring that the individual understands all of the policies in order for him or her to comply with them. Because there are several dangers associated with this sector, it is critical for an underwriter to adhere to all business regulations in order to avoid future problems.
Recognizing the requirements of the customer: Meeting new clients and determining what they want, whether it's insurance or a loan, is an underwriter's job. An underwriter can provide recommendations based on the requirements. If a consumer needs life insurance, for example, he or she can select from a variety of policies. An underwriter advises a consumer on the best insurance to buy depending on his or her needs and budget.
Risk Assessment: Before accepting a loan or setting the terms of an insurance policy, an underwriter conducts a risk analysis. Following the completion of the requisite background checks by an underwriter, the firm conducts a risk analysis to decide whether or not the customer will be awarded the loan or insurance.
Completing Reports: After an underwriter has completed all of the background checks and risk assessments, he or she fills up the report according to the company's standards. It is determined if the firm will approve the client's demand or not in the last phase, where the report is filled up. When the underwriter has finished filling out the reporter's form, his or her boss reviews it and makes the final decision.
Types of Underwriters
There are several kinds of underwriters. Several underwriting job positions are listed below. In addition, underwriter mortgage, yelp IPO underwriters, municipal bond underwriting, and several other underwriting opportunities are available to interested candidates.
Mortgage Underwriter: A mortgage underwriter is the most frequent sort of underwriter.The cash mix, credit history, credit ratings, and overall savings of the applicant are all considered when approving a property loan. A mortgage loan underwriter verifies that the loan applicant satisfies all of these standards before approving or refusing the loan. He or she also inspects property assessments to confirm that he or she is correct and that the purchase price of the home is almost equivalent to the loan value.
Insurance Underwriter: A mortgage underwriter, like an insurance underwriter, analyses applications for information and allows or rejects applicants based on risk assessments. An insurance agent or broker files insurance paperwork on behalf of clients, and an insurance underwriter analyses all of the data and determines whether or not to issue it. An insurance underwriter also provides risk management advice, calculates available coverage for specific customers based on numerous factors, and examines current clients for continuing coverage analysis. (till here)
Equity Underwriter: An equity underwriter manages the public offering and distribution of securities in the form of ordinary or preferred shares in equity markets. These stocks might be issued by a business or another entity. An equity underwriter's most visible job is in the Initial Public Offering (IPO) process. An IPO is a process of selling shares of a previously private firm for the first time on a public stock market. The phrase "underwriter IPO" is often used to describe equity underwriting employment responsibilities.
Debt and Security Underwriter: An underwriter purchases debt securities from the issuing body in order to resell them for a profit, such as government bonds, corporate bonds, municipal bonds, or preferred stock. This profit is referred to as the 'underwriting spread.' An underwriter can either resale debt securities directly to the market or sell them to dealers, who will resell them to other purchasers.
How to Become an Underwriter
To work as an underwriter, you must first get the required education, training, and certifications. To become a successful underwriter, follow these steps:
Complete a bachelor's degree: Many businesses would generally need at least a Bachelor's Degree in Finance, Business, Economics, or a similar subject for underwriters. Taking computer science classes might also help you exhibit your fundamental technological expertise. This is advantageous since many businesses want to recruit employees who can rapidly grasp their company's preferred software system.
Participate in an internship or training program: Candidates with on-the-job training experience are preferred by the majority of recruiting supervisors. This can be accomplished through a training or internship program offered by an organization. It's ideal to look for a position where you'll be working under a senior underwriter who will teach you the fundamentals of an underwriter's day-to-day tasks and obligations. This gives you a fundamental grasp of the insurance or financial business, as well as an underwriting function.
Obtain your certification: When you initially start in the position, an underwriting certification is usually not necessary. If you opt to seek a certification later in your career, you will have a better chance of moving forward in your current position. After working as an underwriter for two years, you can seek your Chartered Property and Casualty Underwriter Certification. If you want to concentrate in a certain area of underwriting, you may get an Associate in Commercial Underwriting or Associate in Personal Insurance by taking a few courses and passing a few tests. This curriculum generally takes one or two years to finish and get the certification.
Learn useful talents: To stand out to hiring managers, you should work on developing and honing the many abilities required to be a successful underwriter. These abilities can be acquired and enhanced through possibilities such as on-the-job training or online courses.
To be an excellent underwriter, you need to have the following talents and abilities:
Analytical and mathematical talents are required.
Ability to make logical decisions
Pay close attention to the details
Communication and interpersonal abilities
Computer and technological knowledge
Acquire a master's degree: You might also seek a Master's Degree in Business Administration to impress hiring supervisors with your advanced education and skills.
Average Pay for an Underwriter
The average annual compensation for an underwriter is $79,361. (from indeed.com) As an underwriter, your compensation will be determined by your experience, skillset, education level, and any certifications you possess. You may receive a greater income if you work for a larger business rather than a smaller firm. You'll generally work regular business hours throughout the day. However, you may be requested to do projects in the evenings or on specific weekends, depending on your clients' needs and preferences.
Underwriter's Career Progression
The nature of underwriting employment varies according to the workplace. After completing the Underwriter schooling requirements, we have listed numerous underwriter positions that prospective persons can pursue.
Underwriting in Insurance: In the area of insurance, an underwriter decides whether or not an insurance company should assume the risk of insuring a customer. An insurance underwriter's duty is to evaluate a customer's risk and exposure, as well as how much insurance should be provided to that client. An underwriter recommends a policy to a customer based on a variety of criteria such as wages and health history. An underwriter may or may not first provide an insurance policy to the customer.
Underwriting at a Bank: Underwriters in the banking industry conduct the important process of evaluating a potential customer's creditworthiness and deciding whether or not to provide it a loan. They evaluate the customer's credit history based on their previous financial records, statements, and the value of collateral given, among other factors.
Underwriting in the Stock Market: Underwriting in the stock market entails assessing the risk and price of a certain asset or bond. It is a procedure most often observed during initial public offerings, in which investment banks first acquire or underwrite the issuing entity's securities before selling them in the market. This guarantees that the security issuers may raise the entire amount of capital while paying the underwriters a premium for their services.
Workplace for Underwriters
Underwriters spend most of their time at an office, working at their desk behind a computer. It generally takes several hours for them to input application data or performs risk-assessment calculations. When they're not doing clerical chores, they usually collaborate with other employees, clients, or insurance agents via phone calls or emails. Some underwriters will travel to an agent's or client's location to discuss more complicated work items or negotiate contract conditions in person.
Career Outlook of an Underwriter
Candidates who want to become underwriters have a lot of career opportunities. As students gain knowledge and experience, they advance up the designation ladder. Because the industry is large and expanding, there are several chances for advancement in the profession of Underwriter. The individual's track record of dealing with consumers and managing a team plays a significant influence in an individual's professional advancement. According to market data, financial institutions and insurance firms have been employing underwriters at an increasing pace over the last five years. Candidates can also apply for a loan processor, mortgage underwriter, municipal bond underwriter, and Yelp IPO underwriter.
The globe and technology continue to develop daily. With so much technological improvement, a rising number of changes and innovations are entering the market, which has raised the rate of insurance and loans in the market. As a result, it has increased the demand for an underwriter. Not only do large banks require an underwriter, but smaller insurance firms are also recruiting a growing number of underwriters to reduce their risks. An underwriter with experience and a good set of abilities may easily acquire a position as an underwriter in any financial business.
Is Underwriting a Good Career?