Epic Games, the developer of the famous 'Gears of War' series of video games that won 30 games of the year awards, is the dream employer anybody wants. It has developed other famous games like 'Unreal', 'Fortnight', 'Infinity Blade', etc. This famous company wants several recruits every year. So if you are an engineer, designer, artist, operation manager, and in many other related professions then know how to get a job at Epic Games.
To get the job at Epic Games, you have to be an expert and creative. The company receives applications online for various positions like Engineer programmer, level designer, FX artist, audio tool programmer, accounting manager, and many more. Then the recruitment process is conducted in several steps in which candidates are filtered based on their skills, creativity, hard work, and dedication. 
Epic Game was started in 1991 and later it brought Unreal Engine, which is the world's most realistic and advanced game creation platform. According to 2020 data, Epic Games is the world's top video game creation company with an equity of $17.3 billion. The company has raised its standards and set very high goals in the past two decades by expanding the creation tool in Unreal Engine. 
To maintain the same standard requires quality employers who are very well skilled in their respective jobs. Hence, to get a job at Epic Games, you have to be different from others in some or any way.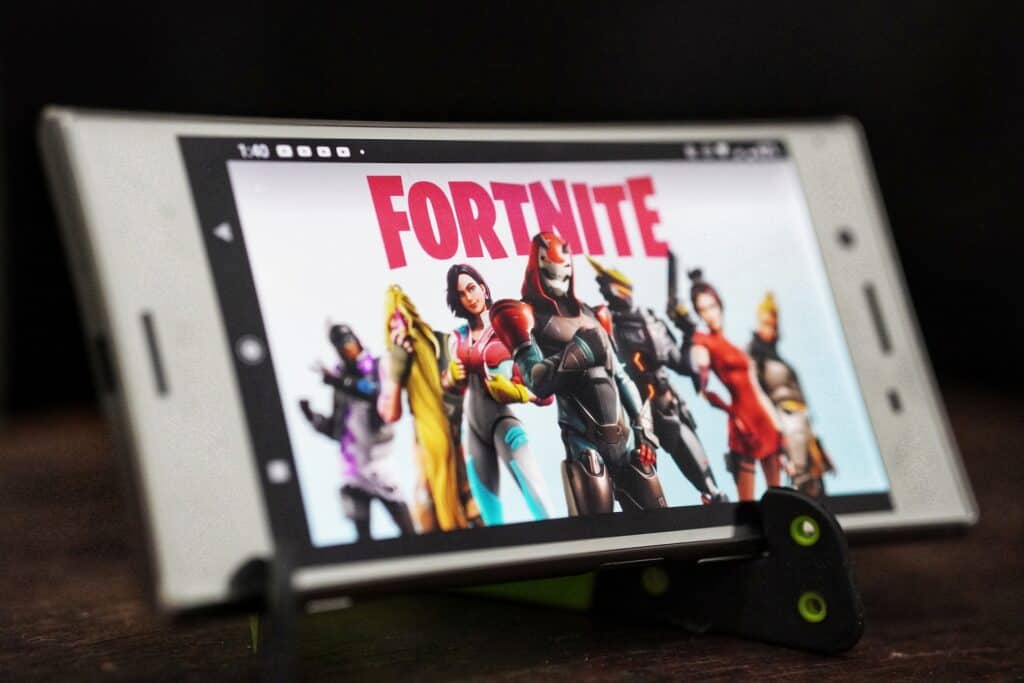 How to get a job at Epic Games?
Epic Games is a company that never satisfies in less. Therefore, to land a job at this place, you can't stop with less effort. At this place, you will work for video games development with the best creators of the whole world. Hence, your qualification and skill bar should match the expectations of the Epic. 
If you are willing to get a job at Epic, first of all, prepare a most satisfying, complete, and attractive resume for yourself. If you are applying for any creative or designing work then also make a complete portfolio of yours. 
The employer does not expect a bulky portfolio. Therefore, review your work and choose the best where your creativity and skills are expressed more. You should add only five to six best work samples of yours in the portfolio. 
Employers may also check your online presence. Therefore make sure you have work samples and creative ideas over your social media page as well. Your social media account should tell your identity as a video game creator, tool programmer, manager, or any other post you are applying for. 
The competition at Epic is very high. Your applications may be rejected a few times. But learning from previous mistakes, make the best resume and portfolio of yours and then apply for the job of manager or programmer, or designer. 
What are the skills required to get a job at Epic Games?
To get a job in Epic Games, candidates should be well versed in their skills. Epic expects some basic qualities in all their employees. Therefore, if you want to secure a job at Epic you should possess these qualities- 
Specialized Degree 
To land a job at Epic, at least a bachelor's degree in the respective field is mandatory. Whereas securing a higher post, post-graduation becomes important. 
Technical knowledge 
Epic is a game development company so technology is a major part of it. 
Coding 
You should be an expert in coding to secure a job at Epic. A beginner can't get a job in the firm. While competing with hundreds of candidates, you should have something extraordinary to get a job. 
Creativity 
Creativity is a major requirement for game developers. Epic looks for those candidates who can bring new and innovative ideas to their enterprise. 
Knowledge of the gaming world 
To secure any job at Epic, you should be aware of the gaming world, innovations, and latest developments.
Recruitment process 
When you are ready with an appropriate resume and portfolio, apply for the job at Epic Games. You can apply online from the website of Epic Games for the job you are eligible for. Based on your resume and portfolio, the future of your position at Epic Games will be decided. If your application would be selected, you will go for the recruitment process of the company they include – 
Assessment 
After the selection of your candidature on observing the resume and portfolio, the Epic Games will send you an assessment to complete within a given time. This is to check your efficiency in the profession for which you have applied in the company. Assessment is normally given to programmers and designers to check their knowledge of programming languages like C++ and other designing skills. 
Telephonic interview 
When satisfied with your assessment the HR team of Epic will connect you for a short screening on mobile. In this round, they may also ask about your assessment and skills mentioned in your resume and portfolio. 
Formal interview 
Finally, after the assessment and screening interview, you will be called for a formal interview. This interview will most probably be conducted on the campus except in some emergency conditions. The interviews will last for an hour or more. It will be like any other job interview. 
The interviewer will ask you about your experience and skills in the field. Common questions like – the job position and company, why you chose Epic, what are your expectations will be part of the interview. Prepare yourself for the interview well. Revise your resume, portfolio, and assessment and polish your skills and knowledge. 
After the success of this round, you will be finally hired by Epic Games in their company for the role you have applied for. 
Job Epic Games offer
There are several jobs Epic offers. It includes all the programming and designing-related jobs as well as the managerial, operational, and public relations jobs. 
The major job positions Epic provides are – 
FX artist
DevOps Engineer 
Marketing Operation Manager 
Animation Programmer 
Community manager
Gameplay programmer
Senior producer 
Technical artist
Server programmer 
Level designer 
Game developer 
The Environment at Epic Games 
The environment at Epic Games is full of creativity and innovations. It gives a welcoming, nurturing, and artistic environment to its employees. Here employees have an amazing working experience, creating new games, crafting game engines, etc. Here you will get a full chance to explore technicals. 
Perks 
With competitive salaries, Epic Games also provides certain other perks and benefits to its employees. It includes various provisions regarding health and well-being, retirement planning and paid leaves, etc. The company take employees' satisfaction as its priority and hence it provides the following perks and benefits to them – 
Epic Games assure retirement planning of its employees. There is a 401(k) policy for the employees of the company. 
The company offers dismemberment accidental death insurance to the employees. 
There is also a provision of life insurance at Epic Games. 
The company's perks include dental insurance as well. 
Epic Games also provide long-term disability insurance. 
There is a provision for medical or sick leaves for employees. 
The company also covers medical insurance for its employees. 
There is also a provision of paid holidays. This is designed keeping in mind the need of employees to fresh up themselves and give a break from regular work routine. 
There is also a provision of profit-sharing in Epic Games. 
Conclusion 
Epic Games is a very good career option for those with skills like programming and designing. It also offers jobs to managers, communicators, and marketers. To work with the company you should be excellent in your skills and experience of working. To land a job at Epic Games, design your resume and portfolio in such an attractive and complete way that the employers won't be able to resist hiring you. 
FAQ 
How difficult is it to secure a job at Epic Games? 
Answer: There is lots of competition to secure a job at Epic Games. Managers check your applications several times therefore, your resume and portfolio should be perfect and to the point to secure a job. 
What is the average salary of a programmer at Epic Games?
Answer: The average salary of a programmer at Epic Games is $142,457 annually. This is 91% more than the national average salary of programmers. 
How To Get A Job At Epic Games? – Know More