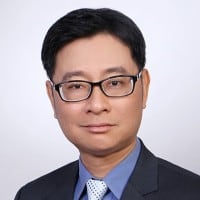 Alvin Cheng-Hin Lim
Last year, during Singapore's COVID-19 pandemic lockdown, I successfully made a mid-career transition to the tech sector. In my former career, I was in academia, having earned a Ph.D. in Political Science from the University of Hawaii at Manoa and has taught at the Pannasastra University of Cambodia and the American University of Nigeria. After publishing two books, I wanted to analyze others' events to build cool things with code. 
When I saw that the Singapore government offered generous sponsorship for non-tech professionals to attend coding boot camps and transition to the tech sector, I leaped at the chance. In July 2020, I completed Le Wagon Singapore's web development Bootcamp. 
My first tech job after completing the Bootcamp was as a freelance contractor with Interiio.sg, an interior design firm, and several months later, I started work as a full-time web developer with AKS Tech, building websites for our clients.
As a coding Bootcamp graduate, getting employed was an uphill challenge since there is always stiff competition from Computer Science graduates and the ever-growing pool of other coding Bootcamp graduates. I hence made it a point to build a portfolio of coding projects – with their source code publicly available on GitHub – to showcase the new technical skills I had gained.
Apart from my GitHub page and personal website. I spent quite a bit of time retooling my LinkedIn profile to reflect my new career interest in tech. That meant creating a list of my coding projects and featuring the most interesting ones at the top of my profile.
I also spent a lot of time building up the Licenses & Certifications section of my LinkedIn profile – working through courses on Coursera and edX to earn several Professional Certificates and getting certified by Google Cloud Platform as an Associate Cloud Engineer and by IBM as a Cybersecurity Analyst. By highlighting my ever-increasing technical knowledge and skills, these certifications have helped me stand out from the crowd.
All this work would be for naught if I could not communicate them to potential employers in the summarized form of a CV. I was very fortunate to have come across Gergely Orosz's Tech Resume Inside Out early on in my job search – his book provided invaluable guidance on adjusting my CV to the specific format best suited for tech recruitment.
As for the interviews – I made it a point to be myself. My journey to the tech sector was unconventional. I highlighted how my earlier career outside the tech sector gave me experience and knowledge that could be useful in the tech domain, such as writing web content. My experience as an international educator, and more recently, my experience at Le Wagon with team coding, also proved to be important as my current position involves intercultural communication and collaboration with a far-flung team of web developers.
I was also quizzed on my technical knowledge. In my opinion, the only way to pass these is through constant practice. Challenge websites like Codewars and Leetcode are incredibly useful in providing constant technical practice for job seekers or for any coder who wants to sharpen the saw.
Sharpening the saw is crucial for anyone hoping to transition into the tech sector. Given the competition, it is critical to have the mindset of a constant learner, to put in the constant effort to learn new knowledge and skills, and to be able to showcase them to potential employers in a portfolio of projects. Without this, it will be tough to stand out from the competition.
Also read How I got my Ed-tech marketing job
How I Got My Tech Job – Alvin Cheng-Hin Lim