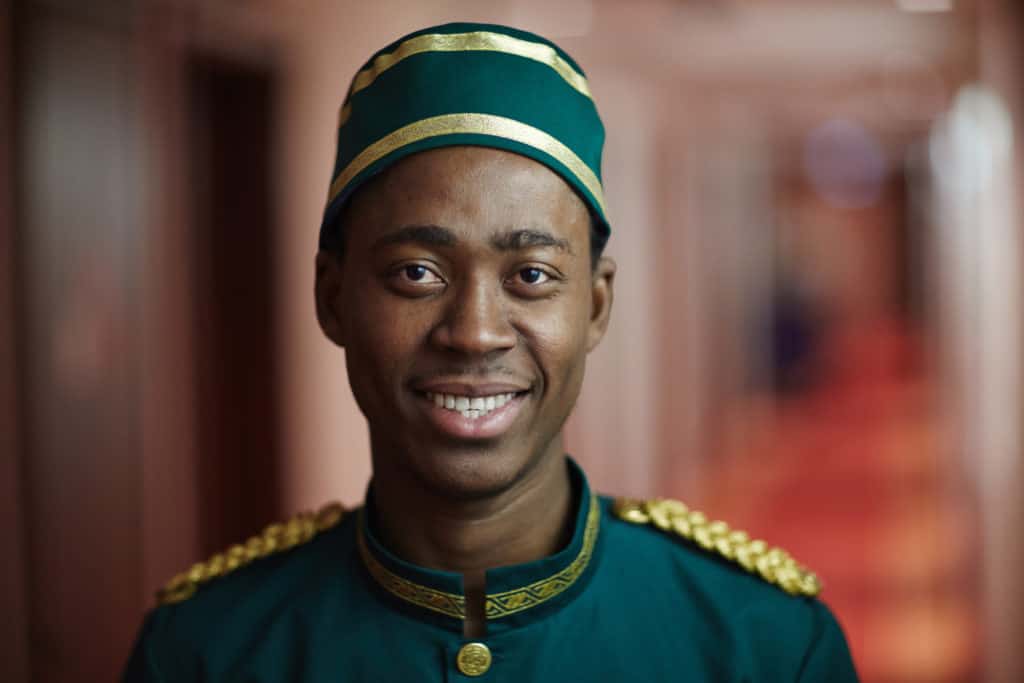 The 21st century witnessed a huge rise in the traveling industry. An increase in the number of travelers leads to an increase in the demand for hospitality requirements. Evidently, like every other demand and supply ratio, there came an increase in the supply for hospitality services. Hotel management and the hospitality industry have come a long way since then. However, many factors have been introduced due to the Covid outbreak, which is currently clouding the hospitality industry's prospects. Due to the unknown changes in consumer needs resulting from the epidemic, hotels must assess their current service offerings to respond to changes in customer experience, perceptions, consumer patterns, and asset management. In this article, we shall discuss the complete Hospitality Assessor Job Description guide over here.
What does a hospitality assessor do? 
A hospitality assessor, also called a hospitality trainer assessor, works predominantly on the frontier by training and assessing students enrolled in hotel/hospitality management courses. They aim at providing a wide variety of knowledge through individualized training and tests. 
Four Sectors of Hospitality
Lodging
Travel and Tourism
Recreation
Food and Beverages
These sectors have a diverse set of needs and qualifications, respectively. A selected employee will have to possess some skills and qualities that cater to each section. One of the major threats in all four sectors is the shortage of skilled talents/employees. There is no flexibility found in the job attraction as more and more youngsters are drifting away from such a job field. In such a situation, a hospitality assessor has to be fruitful enough in recruiting and training an efficient lot of labor. 
Organizations that are well-equipped to recruit in the millennial era think holistically about the full experience offered to potential hires, from targeted recruitment efforts to a meaningful interview process to the actual hiring and onboarding process. Employers are searching for individuals with a mix of hard and soft talents across the board. To effectively create excellent customer experiences in the hotel industry, cultivating cultural understanding, multitasking, customer service, and communications are critical. Due to the expanded use of technology and data, the evolution of business models with the separation of management from operations, or the ever-increasing trend of brands becoming publishers, the hospitality sector's increasing complexity and evolution of its modus operandi is leading to the creation of new job profiles, such as asset managers, data scientists, or as we are about to discuss, hospitality assessors.
Hospitality Assessor Job Description
A hospitality assessor has to assess and help in training students in various hospitality-vocational courses. They are also responsible for confirming and promoting students after completing certain accredited examinations that each course demands. In addition, they will have to audit internal sessions, participate in team-organized meetings to deliver information to students. The Assessor/Major Trainer's responsibility is to train and assess learners' performance and related knowledge in various tasks, ensuring that the demonstrated competence and/or knowledge meets the National Occupational Standards. You will be given autonomy to run the Apprenticeship/NVQ Work-Based Learning programs as part of the assessment team, so take the initiative.
Salary
An average hospitality trainer earns about $48,000, which is a monthly estimate of $4000. The 75th percentiles and the top earners get a salary of  $53,000 to $75,000 approximately. This rounds up to a monthly payment of $4,500 to $6,250.  As of June 2021, the average annual salary is $48,295. 
Duties
Assessment: As the name suggests, the first and foremost duty of a hospitality assessor is to assess the students' performance and conduct. He/she has to implement said evaluations in a dutiful manner and regulate proper supervision. 
Guidance: Guiding students through their course and supporting them in acquiring soft skills that would enhance their professionalism. 
Be Present: To be present in all the quality assurance meetings along with other directors and team leaders to help build a better institution by welcoming spontaneous changes and improvements. 
To Respond: Having a positive and instinctive response to project dynamics and curriculum is a very essential obligation in this job. 
Teaching: Teaching and developing short courses that are respective to individual expertise is also an added task that a hospitality assessor must complete. 
Demonstration: Demonstrating given pre-requisites to get students to achieve certain standards. 
Skill Requirements
Decision Making Trait: For a job that has a very dynamic environment, having to take decisions instantly and smartly is very essential. Having a mind that is free of doubts and second guessing is what employers look for in a candidate. 
Cooperation: In a student-mentor setting, the necessity for co-operation is high. A person who has a personality that mingles well with any social bubble is the right person for the job. 
Understanding: Being able to understand a student or a peer's concern is a special attitude towards work. Moreover, an understanding mentor or trainer will always procreate better students who happen to have a better view over employee issues. 
Time Management: Training sessions and crash courses have an unpredictable duration and time limit. An assessor who is aware of this and is able to manage sudden changes in the schedule will be the right fit for the job. 
Self Efficacy: Having trust and confidence in one's own self is a rare trait to find in candidates these days. Having faith and certainty helps build assurance in students as well as fellow colleagues. 
Positive Personality: The most important soft skill to develop for this job is to tweak changes in the personality to appeal to the person you interact with. Once you acquire a pleasing personality, everything else will fall right onto your way. Make it a point to stay less intimidating. Have an approachable aura by making replacements in your vocabulary to phrases that seem more 'nice'. 
Communication: Being able to say the right words at the right time is indeed a great skill. Having a proper set of communicational aptitude will help you anywhere in this field.
Experience Required
Experience in teaching and conducting vocational courses to students and an upper hand in apprenticeship program developments. 
Experience in any business integrated employment. Can be sales, warehousing etc. 
Experience in assessment and evaluation in order to set a quality basis for students.
Selection Criteria
Must have a current Certificate IV in Training and Assessment and be able to show that it was updated within the last 12 months.
A Certificate III in Hospitality
 Knowledge of how to provide, design, and evaluate approved training in the field. Competence in the field of work
Well-developed organizational and problem-solving abilities with a track record of success. 
Highly developed interpersonal skills, including excellent oral and written communication. Communication and bargaining abilities
Relevant industry experience and certifications in the VET sector at the time of application.
Expertise, at the very least to the level that will be supplied and evaluated
Expertise in using PC-based software packages, particularly the ability to make use of Microsoft Office.
What do hospitality assessors need to understand?
The experience economy has emerged as a result of both generations' need for unique encounters. This keyword refers to the shift from a product- and service-driven economy to one based on experiences. The success of social media and sharing networks as commercial platforms can be attributed to a mix of technological advancements and shifting customer values. This gives traditional hotel businesses the potential to use their existing brand equity to provide a broader range of services and experiences beyond hotel stays.
Tourists are seeking natural experiences as they become more environmentally conscientious.
Sustainability is being improved by digital solutions.
 Long-term progress necessitates collaboration. 
Compared to other industries, hospitality businesses are more affected by societal and environmental changes since they rely on a stable environment to function successfully. According to a recent PwC global study of CEOs, chiefs of hospitality and leisure companies are significantly less optimistic about their companies' revenue growth prospects in the foreseeable future. With industry disruptors, a wave of consolidation, and a slew of external factors affecting their operations, hoteliers must devise new strategies to tackle these challenges. Companies are currently developing solutions to future difficulties resulting from fresh thinking among the world's business executives and CEOs.
A hospitality assessor/trainer is crucial in the current situation because they are employed to provide required knowledge and experience to future employees mainly. Therefore, employing the best candidates in this industry during the recruiting process is pivotal in such a case. 
Frequently Asked Questions
Is hospitality industry a worthy industry to venture into? 
Though there are many downfalls and previous uncertainties due to environmental and situational crises, the industry is extremely profitable and investment-worthy. Venturing into this industry will be a wise decision as this industry has a major future profit expectancy. Investment in such a sector when a generation that indulges in luxury prevails, payback and surplus are definite.
What are the physical requirements for a hospitality assessor?
There is no such physical requirement for a hospitality assessor. Skill and talent are all that is needed, along with a driver's license. Anyone with the right qualifications can apply for this opening for interviews and selection processes. 
Latest Hospitality Assessor Job Description, Salary, and Duties