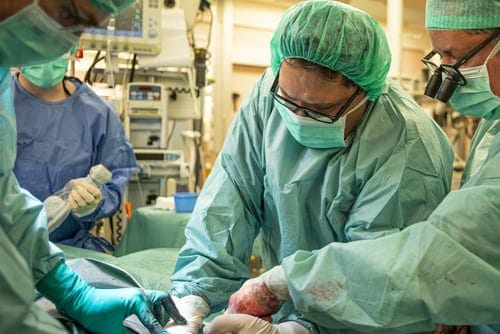 HIGHEST PAYING JOBS IN THE WORLD 3013: Computer and Information Systems Managers, Orthodontists – Specializes in Corrective Measures
Today, before starting a career, it requires a lot of consideration on what path to follow. Most people consider three essential factors – the excitement of the career and the financial reward. It is expected, especially in a world like ours, where the price of things is always surging high. Everyone wants some financial security for their time invested. If you are thinking of a career path to follow with a financial reward at the back of your mind, you are at the right place. Your dream is not a waste because there are jobs that pay high compared to those peanuts many get because of their lack of skill. In this article, we will explore some of the best high-paying jobs in the world. You can get encouragement from this post and decide on the career path to follow. 
If there is anything you would take away from this post, let it be the following points.
Healthcare jobs are among the top-paying jobs in the world
It would be best if you got some level of degree to be paid hugely
Choose a career path based on your passion and skill
How We Assemble The Highest Paying Jobs In The World
We won't just decide on the top-paying job in the world. We based our ranking on the salary data from the United States Bureau of Labor Statistics (BLS), which publishes the National Occupational Employment and Wage Estimates. We use the median salaries for every occupation, and the salary outlook is based on data collected throughout May 2019. So, without further ado, let's look at the top-paying jobs in the world.
Anesthesiologists – Administer Analgesics and Anesthetics for Pain Management
An anesthesiologist administers analgesics and anesthetics for pain management before, during, or after a surgical operation. Within the last few years, this profession has continued to be among the top-paying job. The work routine follows the operation room, and the timeframe is unpredictable. Anesthesiologists need to be available before or after any scheduled surgeries or emergency procedures such as childbirth and trauma events. To be an anesthesiologist, you need to complete four years of medical school with an additional four-year residency in anesthesiology. The job projection for someone in this career path is good with high financial potentials.
Surgeons – Performs Operations 
To be a surgeon, you need to undergo several years of specialized training; however, it is a rewarding career path with an average salary of $252,040. As a surgeon, you might find yourself working under extended hours and irregular hours. Nevertheless, the time factor depends on your specialty and place of work. However, suppose you decide to work as a preventive and elective surgeon. In that case, you have a predictable schedule, unlike surgeons who work in neurosurgery or trauma that works overnight or extended period. Additionally, besides performing operations, surgeons help manage their patients before and after surgery. When not on duty, surgeons get emergency calls to attend to their patients. To be a surgeon, you need to complete your medical school with a multi-year residency program. At times, you would need a specialized fellowship to become a surgeon. 
Maxillofacial and Oral Surgeons – Treats Injuries and Defeats in the Mouth and Jaws
Another high-paying job is to be an oral and maxillofacial surgeon. Today, many people have issues with their teeth, tumors, misaligned jaws, and cysts of the mouth and jaw. These surgeons also perform dental implant operations. As an oral surgeon, you can earn the average salary of $237,570; however, to be among that group that receives such a salary, you need to have an undergraduate degree with an additional four-year dental degree. You also need to have at least four years of residency. Furthermore, to get certification from the United States of American Board of Oral and Maxillofacial Surgery, you need to undergo training and pass the two-part exam. 
Obstetricians – Gynecologists 
Gynecologists are doctors who specialize in uterine, ovarian, vaginal, and cervical reproductive health and childbirth. Successful gynecologists are exceptional in communicating information to patients, which helps improves their patients. Besides this, they also do excellently well at handling high stressful situations, especially long childbirth. To be an obstetrician, you need to graduate from a medical school and complete an obstetrics program with a four-year gynecology residency program. However, to practice fully, you have to complete a licensure exam. There are indications that the number of jobs in this career path will decrease in the next few years.
Orthodontists – Specializes in Corrective Measures 
These are specialists that specialize in corrective measures of the teeth. Their job role including creating mouth guards, taking X-rays, apply braces, and perform other procedures. Successful orthodontists require a high level of communication skills to work patiently with patients. Furthermore, they need strong analytical and problem-solving abilities to help their patient. To be an orthodontist, you need to earn a college degree and complete a dental school program. This program gives you both classroom and clinical experience. For those that want to get a license, you need to complete a residency program and pass the exam.
The oil industry is a big money-making industry for anyone that has the right certification. Your role as a petroleum engineer is a rare commodity that many companies are willing to pay. You can earn as much as $171,000 working for a reputable company. Today, oil and gas are the lifeblood of many economies, and it doesn't seem like it is going to go away for now. Extracting natural resources requires a high level of expertise and technicality because of how delicate the job can be. As a petroleum engineer, your job is to design new strategies and methods to pull oil and gas from the grow while developing ways to extract fossil fuels from existing wells. In other words, they perform a cost-benefit analysis, ascertain operational methods and analyze geographic or survey data. To be a petroleum engineer, you need to take extensive coursework in science and math. You need to have a bachelor's degree focusing on thermodynamics, engineering principles, and geology for an entry-level job. Education has been simplified such that you can run a five-year combined program, which will grant you're a bachelor's and master's degree, which is the basic requirement for most employers. 
Magistrate and Judges – Presides Over Trials in Federal, State, and Local Courthouses
Magistrate judges, judges, and magistrates are essential to career paths for people with a passion for justice. As a judge, you can work in a local, state, or federal courthouse. Working at a local level, they are called "justice of the peace," "county court judge," and "municipal court judge." Besides handling high-level cases, judges can also perform duties such as handling misdemeanors, traffic violations, pretrial hearings, and small-claims cases. However, those who work on federal and state courthouses have titles such as "general trial court judges" and "district court judge." They preside over civil or criminal cases within their jurisdiction. At times, appellate judges review cases from lower courthouses to ascertain the laws were applied correctly. To be a judge or magistrate, you need to have a law degree and have a good standing with their bar association.
Nowadays, chief executives represent another high-paying job besides those of the medical fields. As a CEO in a company, you are the highest-paid person because you make critical decisions about the company, steer the company towards new heights and products. Furthermore, you interface with the board directors and unveil reasonable plans to increase the company's revenue. Similar to most medical roles, the job of a chief executive is very tasking and high schedules. In a 2018 Harvard Business Review study, an average CEO spends about 68 hours each week on their role. The remaining hours are spent either in their office or traveling. Educational-wise, you need to get a degree in business administration. However, we have seen many undergraduate majors in unrelated fields work as CEO; some later take a master of business administration degree. The job outlook as a top executive is projected to grow within the next few years as we have seen the influx of newer businesses globally. 
If you love the medical field, you are sure to be among the top-paying individuals if you choose such a career path. Pediatricians are physicians that treat children and perform general practitioners. They are among the highest-paid specialists in the world today. However, it comes with a great deal of dedication and patience. General practitioners perform checkups, administer immunizations, and treat common ailments. To be a pediatrician, you need to have strong critical thinking skills with exceptional interpersonal skills and empathy. You need to attend medical school before entering a residency program, which allows you to develop the required skills to work in a clinical environment. Furthermore, you need to pass the licensing exam to get board certification, which boosts your market opportunity. 
Air Pilots, Copilots or Flight Engineers
Working in the aviation industry means you get away from home frequently and be without your loved ones. However, it also has a nice paycheck if you invest in yourself. Flight engineers, copilots, and pilots fall in one category, according to the BLS. Working in such a position, you can earn a median salary of over $148k. The captain or pilot is responsible for operating a plan, ensuring everything is safe for both passengers and oversees his crew members. On the other hand, the copilot is like the pilot's assistant that takes control during the flight and helps the pilot carry out his instruction. A flight engineer has to perform preflight checks, ensure they assess the quantity of fuel available, monitor the plane's cabin pressure, and perform other relevant tasks. Nevertheless, due to technology advancement, which has led to automation, we have seen decreased aviation industry role as there are fewer jobs. To become a pilot, you need to have a bachelor's degree with an Airline Transport Pilot Certificate from the Federal Aviation Administration. Most pilots start as commercial pilots where they accrue hours of experience navigating the airspace. Flight engineers need at least 1,500 flight hours of experience and a commercial pilot license. Although the role may be diminishing, it is quite a high-paying job.
Dentists – Specializes with Tooth and Root Canals
As a dentist, you don't have to specialize in tooth and canals problems as there are other areas to practice. The BLS indicates that dentists receive an average salary of $150,000 from the latest data from 2019. Dentists is a vast industry that includes endodontists that perform root canals and other processes that have to do with the inside of the teeth. However, periodontists deal with the gums and bones around the teeth. Before you venture this path, you should decide the particular area you want to specialize in. Dentists must possess a minimum of bachelor's degree with coursework in chemistry and biology. Like other dental professionals, you need to take the Dental Admission Test to be accepted as a specialist. After completing your dental school, you need two to three additional training to be called a specialist. Employment is also lucrative since the role is skill-driven.
Computer and Information Systems Managers
Today, technology has revolutionized the way we perform various activities. While computer helps make life easier, people are required to manage the information we gather. A computer and information system manager is responsible for overseeing information systems, electronic data processing, computer programming, and systems analysis. Their role also includes evaluating the IT needs of any business or governmental body while working with technical staff to implement computer systems that meet objectives. To be an information system manager, you need to have several years of experience besides educational qualification. Most information system manager that works with big organizations has over 15 years of IT experience under their belt. The foundation for a job role is to get a computer-related degree. Some people graduate from management information systems programs, including business, to the standard computer programming and software development classes. To get a managerial role, you need to have an MBA or any alternative program. Becoming an information system manager can be quite helpful since we are moving towards a digitalized world. Indeed, it is a career path with lots of promises and benefits.
Architectural and Engineering Managers
Architectural and engineering managers are responsible for coordinating the technical aspects of engineering and architectural projects. Their role can further extend to consulting with clients, preparing project specifications, analyzing proposed feasibilities, and reviewing budgets and contracts. If you want to be an architectural manager, you need to have strong administrative skills with an engineering or architecture background. This would help you understand the demands that come with working on such a project. Depending on the employer, you can get a job with a minimum bachelor's degree, while others might require a master's degree. Nevertheless, it would be best to have an architectural or engineering degree and years of experience in a similar job role. These managers can earn as much as $150,000, which is quite reasonable if you decide to trail the path.
Marketing Managers – Sell Products and Services to Potential Customers
Everything we do is all about selling. We are selling whether we realize it or not. Product and services don't sell unless someone advertises them. Here is where you need a marketing manager to help sell those products and services. It is a high-demand profession that only the talented excel. They find ways to maximize the profit of a product in a company. A marketing manager's role is crucial to any business because it determines the success or failure of a product and the company at large. Thus, it is a high-paying job role since it is tasking; managers can earn as much as $140,000 with other benefits based on sales. To succeed as a marketing manager, you have to develop creativity and business acumen. Furthermore, daily activities include planning promotional activities, acquiring market research, and developing social media campaigns to generate more awareness and sales. A marketing manager's role would need someone with a minimum of bachelor's degree with knowledge of computer science, economics, management, finance, and statistics. For highly competitive jobs, you might need a master's degree or other relevant certification.
Financial Managers – Manage the Resources of a Business 
Every organization needs a financial manager because their role is key to managing the resources of the company. While many small businesses don't require such a role, the case is different for medium and large-sized organizations. The role of a financial manager includes planning investment activities and assessing market trends to maximize profits. Furthermore, they also devise means to control their risk while creating financial reports to help senior management teams. To be a financial manager, you need to have a bachelor's degree in business administration, accounting, economics, or finance. To be a big organization's financial manager, you need to have several years of experience in a similar role or finance-related jobs such as securities sales agent, accountant, loan offers, or financial analyst. The role has many promising and financial rewards since most businesses require someone to manage their financial aspects. There are indications that between 2020 and 2030, there will be an employment increase of 15%.
Starting a career path is never easy, but once you start climbing the ladder, it becomes exciting and rewarding. Natural sciences managers are professionals who supervise biologists, physicists, chemists, and other scientists. Natural science managers are among the top-paying job positions globally, with a median pay of $130,000. At times, you might not see the job title as natural science manager because they have numerous names such as laboratory manager, health sciences manager, senior scientist, senior investigators, research manager, and research and development direction. However, these roles all have one thing in common – they coordinate activities such as research and development, quality control, and testing. The normal path to be a natural science manager, you need to start as a scientist. Here, you would need to possess a minimum of a bachelor's degree even though some role requires a master's or Ph.D. in science-related fields. Furthermore, some managers attend the professional science master's degree program to be considered a role.
Our list for the top-paying job in the world is the sales manager; a sales manager's role is similar to that of a marketing manager but with a slight difference. A sale manager creates sales territories, develop training programs, identify a goal for salespersons that help team members to sell products and services effectively. Furthermore, they also use sales data to identify promising products and markets while assessing employees' performance. Sales managers receive high pays, but the role often comes with frequent traveling to local sales offices, especially if they have multiple chain stores. Additionally, they have to meet with different distributors and ensure their targets are actualized. The role is a task with a lot of responsibility to generate revenue for the business; hence, it is stressful but rewarding if you understand the job. No company wants to hire an amateur to handle its sales department. Therefore, you need a minimum of bachelor's degree with several years of experience in different sales positions. Although some job doesn't require a college education, equipping yourself for the future for higher opportunity would need you to further your education. If you think a computer will take your job, that is not true for a sales manager because human beings cannot handle the delicate part of the job, including making tough decisions.
Conclusion
When you consider the top-paying job in the world, it is hard to avoid the healthcare industry. The industry is a maze with lots of potentials and financial reward if you possess the essential qualification. However, other industries aren't exempted from getting high-paying jobs because every job is unique. If the medical field isn't what you want because of the years of study and dedication needed, you can opt to any marketing or engineering industry. Furthermore, it takes more than acquiring a college or bachelor's degree to gain employment in the career mentioned above. You have to be committed, disciplined, and patient as you walk your path to the top-paying job in the world.
Also read Highest Paying Jobs in Finance
The Highest Paying Jobs In The World