Introduction 
Halloween is that time of year that brings another level of excitement, fear, fun, and even creativity! Come October itself, everyone is all over the place for the occasion and every minute detail is looked at carefully. Whether you notice it or not, there is specialized personnel that takes care of many Halloween needs that you come across. If you are searching for what is Halloween job, this article will help you know more about Halloween dream job.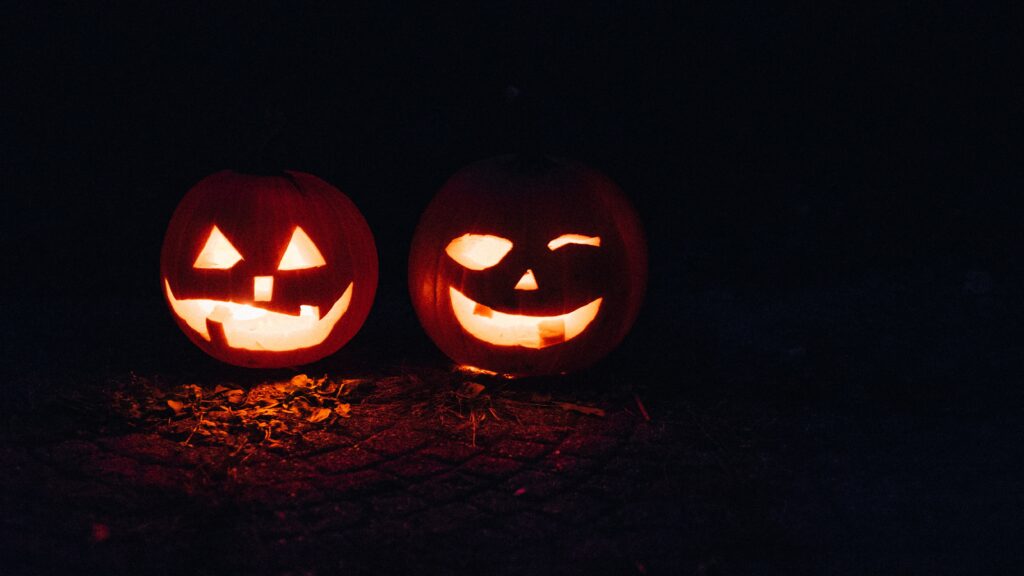 Halloween job
There are plenty of Halloween dream job. You can simply turn your regular artsy professions into a Halloween-specialized one if you have the talent and the horror it takes! This article focuses on Halloween makeup artists, pumpkin carvers, and horrific party planners among many others. 
Read more to understand the jobs and see whether you have what it takes! 
Halloween Dream Job
Carve your way through 
Pumpkin carving is a traditional practice that is undertaken by all people. Whether you're a child, youth, or even an adult, everyone looks forward to the pumpkin carving practice. Those who don't have the time to personally customize theirs have the option of ordering the same from specialized pumpkin carvers. 
All you have to do on your parts is get a good big pumpkin, clean them out and carve your way through to give it the spooky finish. You can also be paid for customizing designs as per the customer's requirements. The salary of pumpkin carvers falls between a broad range of 10,000$ to 50,000$ depending on the kind of orders they cater to. 
Makeup/ Makeovers
Halloween's costumes are incomplete without some dusky faces, dark eyeshadow, blood-biting lipstick, and more. To get the eyes and witch's nose just as you'd like it, you have artists who specially deal with Halloween-themed makeup and makeovers. This could include various types from a simple dark look to a completely scary and transformed makeup. 
Depending on the customer, you can choose to do only facial makeup or even do that of the complete body including hair, hands, nails, and so on. 3D makeup is another prominent option that makes your overall look more realistic and gets the screams and prizes your way! A Halloween makeup artist's salary is around 15,000$ to 25,000$ and can differ based on the type again. 
Treats, goodies, and more
Trick or treat is yet another traditional engagement where everyone comes together to get the most candy out of the night. While you can dress yourself up to the scariest bit, you need some mesmerizing and frightful goodies to enhance the night. 
Cupcakes shake, and cookies need to get out of their pastel and glitter looks to some bloody, slimy, droopy, and evil-looking flavors. For this, you have bakers, confectioners, and more who tweak their frosting and flavors to give eyes, bones, blood, and a lot more themes to your treats. 
Designers aboard 
Right from spikes on your shoes to finding the perfect red or purple and to giving you those fake teeth, eyes, and nose to accompany, designers put their best foot forward in creating the most outrageous and thrilling costumes. Whether for a simple trick or treat, a part, or even an extravagant treasure hunt, Halloween doesn't begin without a costume. 
If you're good at designing, get your fabric and sequins, your hats and shoes, and get all the ghosts, witches, pirates, and all you can. A Halloween designer is one job that is much looked forward to and very much in demand around that time of year as well. The salaries for the same area are in a very broad range depending on where you work and what you design. 
Party planner 
When you need to tp your house, lay the fearsome food, or throw the webs around, you need to get it done right or it won't have the fear and wow factor. There are specialized Halloween party planners who cater only to Halloween planning. 
Right from games, decor, events, food, and more, they decide how your party can best be made spooky and fun. Whether it's a pool, a farmhouse, or even a simple flat, Halloween party planners get the job done right with all the planning! The salary here also depends on what kind of space and even the planner is working for. 
Spooks and decors 
You need the right lights and drapes for making your ambiance a bold and dark one. And to help you with that, Halloween decorators are at your service. This job requires that you have the perfect knowledge of setting up themes and understanding what goes where. 
More than setting up, you need to offer the right suggestions that would speak the fright from the looks itself. Color coordination, balloons, banners, and more are all made spooky in the right manner with the help of Halloween decorators.
Conclusion 
There are a dozen more jobs that are available for and on Halloween. You can also work with regular companies that need specialists when it comes to strategizing for Halloween. Get your scare on and try these out! 
FAQs
Are there specific caterers for Halloween? 
Yes. Some caterers look only at food arrangements from a scary point of view!
Is playing a Halloween character a job?
Yes. Just like you have fun or animal characters at birthday parties, scary characters are also paid to entertain at a Halloween event.
Halloween Dream Job – Know More About It!