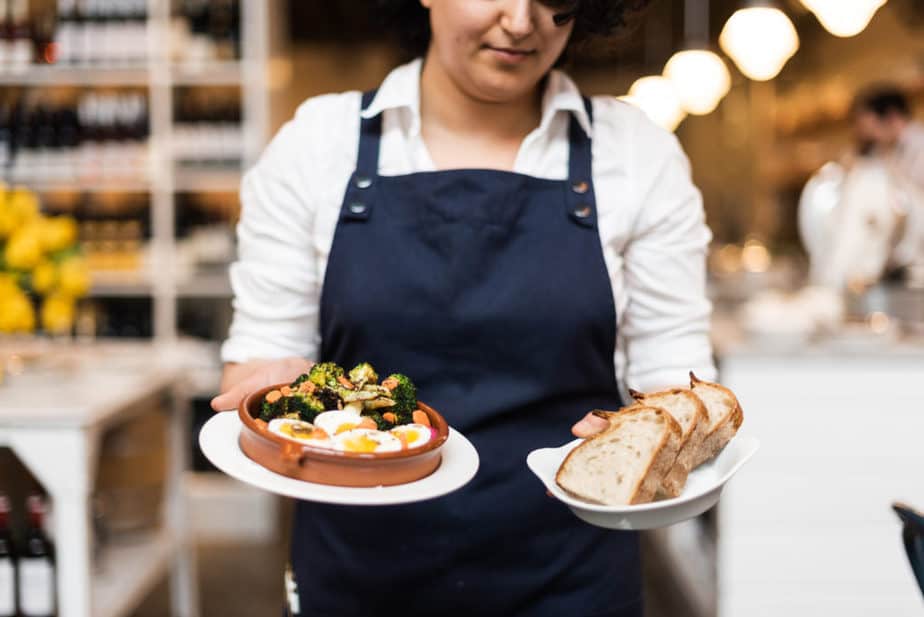 We have visited a lot of cafes and restaurants and have seen various people standing around there to serve us. So today we will be talking about all those people who are known as attendants. And in those attendants, we will be talking about a grade 3 attendant and its work profile and more things. A food and beverage attendant is the person who is engaged in attending customers, serving food or beverage, or able to handle the bottle department of a shop or bar. Here, we'll discuss Food and Beverage Attendant Grade 3.
Well, talking about the post this is a 3rd level senior post as per the club, café, or bar. And as the level increase, new responsibilities comes the post of a simple attendant starts from grade 1 to grade 6-7 which increase the income, respect, and responsibilities towards the place where you are working as an attendant. With that, there are some other responsibilities that a 3rd-grade attendant has to perform as on the 3rd grade.
Responsibilities that a 3rd-grade Attendant
Undertaking Waiting Duties. It is the duty of a 3rd-grade attendant to take bookings for tables whenever a customer comes. Booking duties can be different it can be food, sitting place, liquor, etc. waiting duties are basically taking orders from customers and giving time to customers to wait until their order is getting processed or getting ready.
Taking reservation, setting, and greeting to a guest. Greeting guests is the gesture of giving respect to the customer which makes a customer feels that the staff is giving them the importance and they care about their customers. These little things help a café, place of eating earns a token of compliments and referring to friends or to others which brings more customers. An attendant also takes reservations from customers to book a specific time slot and table vacant for that particular customer to get things on that time smoothly without any hassling. And if a party or wedding is going on in that place so an attendant has to make the right setting arrangements for every person attending that particular event.
Control on a liquor store or particular. A 3rd-grade attendant can also be assigned as the controller of the bar store or other particular department. Then all duties related to that department are the duty of that attendant like supplying, stocking, cleaning, pouring, mixing and serving, etc. But taking it in mind that a department is given to the attendant not in the form of promotion but by seeing the skills to handle that particular department. For example, talking about liquor section so the attendant must be a part of an institution or have taken training for the handling of liquor, pouring, serving, sideshows and making of mixed cocktails and many other things related to a liquor store.
Provide training to lower grade. As an attendant of 3rd grade, an attendant has to guide and train the lower grade attendants for better performance and coordination among all attendants. It can be possible that the lower division attendant is lacking somewhere while working in the restaurant or café. For example, some attendants are lacking in greeting, some are lacking in the right attitude and some of them are not taking their job seriously etc. It is the job of an attendant of 3rd grade to guide and suggest other attendants of 1st and 2nd grade.
Explaining menu and offering. Offering menu or explaining main is also the part of the job of a 3rd-grade attendant, this duty helps an attendant to know the taste and attract customer more frankly even after taking orders if you are good enough to read him/her then, you can make other offerings too like dessert, other special dishes they would like to order, etc. These things help you to get token of compliment and customer will come again to visit which increase the preference of that particular customer treated well by you.
Coming to the next thing these are the duties which they must have to do or perform but these things can gain perfection if an attendant has right skills-set about all the duties we talked above so it can be a lot easier to do these duties, because if you don't have skills then you will lack on some points and hesitate while attracting with different peoples and customers.
So here are some skills which can help you to do all the above-discussed duties smoothly and precisely:
Conversation with the right attitude. The first skill you can work on is your conversation which can be improved by talking to random people in the office and try to go deep in the conversation which helps you to understand the people, and also in this thing a right attitude in which all matter, taking it simply your salary is not dropping from the sky or something, it's from the customer if you treat him/her with the wrong attitude so how will they come again or attend on that place. So be right with your right attitude.
Handling Complaints. There will also be some chances that you face complaints about your restaurant or maybe sometimes it's about your food, space or anything so you must provide customer attention if you simply ignore them and do work then you are on the peek of losing a customer. So try to compensate with a token of apologies or promise to replace or to improve as soon as you can or something, the point of this skill is to keep the customer cool and work on given complaints to make your place better.
Knowledge of latest payment modes. Yup, you heard right as, in modern time, there are a lot of payment modes of whose knowledge a 3rd-grade attendant must have and with that availability too. Mostly seen that only a few cafés or restaurants support card payment, so must available that features and learn how to process them. And it is also a duty to ask a customer how they want to process their payment like in cash, card, scanning QR code, etc. To show that your restaurant is up to date in technologies too.
Giving suggestions or compliments. As you must have seen that some customer asks you to bring the best dish on that particular line of items or something like that. So, in that case, you must suggest to the customer about mostly ordered dishes by other customers and other related options and also with that you must compliment them to choosing right things from the menu it builds in both you and customer to taking and giving orders rightfully and in a good manner.
Taking Reviews. This is also an important thing to ask from a customer because it shows your improvement points, they can be customer services, hygiene, space, payment methods, food taste, and other points too. You can conduct that survey by giving them a review card which includes all sections like food, counter, hygiene, attendants and space, etc. which gives all rights to give their survey whether it is bad and good. This thing gives the customer the idea that they are serious about all things and feel good which can also make them your regular customers and visiting again and seeing improvements as described by them previously.
Understanding of Cash Register. Handling the counter is also a part of 3rd-grade attendant for which an individual must have the knowledge of cash register and simple account or math because it helps you to put the record clear about how many customers visited, what they order, how much amount received and payment method. Maintaining a cash register helps you to not mingle up the things about all things discussed right above.
So, as you have known about a 3rd-grade attendant, what are they, what are their duties and what skills do they required, and all. Well, there is still a question that is left after reading the whole thing which is the salary of a 3rd-grade attendant.
Salary
As you see an attendant is not a very high rank in a café or restaurant which can easily give you an idea of their wages or salary that is quite low but still depending on the grades, we can say that it is enough to buy bread and butter. So, the salary of a 3rd grade attendant in a food and beverage place is around 9.5 dollars per hour, and as the grade goes up so as the salary which can be around 15 dollars per hour.
Well, it does not matter that they are attendants but still, we need to respect them and treat them with right gratitude like thank you for amazing food or tip because they give their best effort to serve us by wholeheartedly to satisfy us both from food and services and talking about sideshow of a liquor store so we must praise and encourage them bust they put a lot of effort and training to learn it and present it to may your time enjoyable at the liquor department. A bit of appreciation is all they want from a customer and we should provide them with respect not by their level but by their services.
Food and Beverage Attendant Grade 3- Their Skills