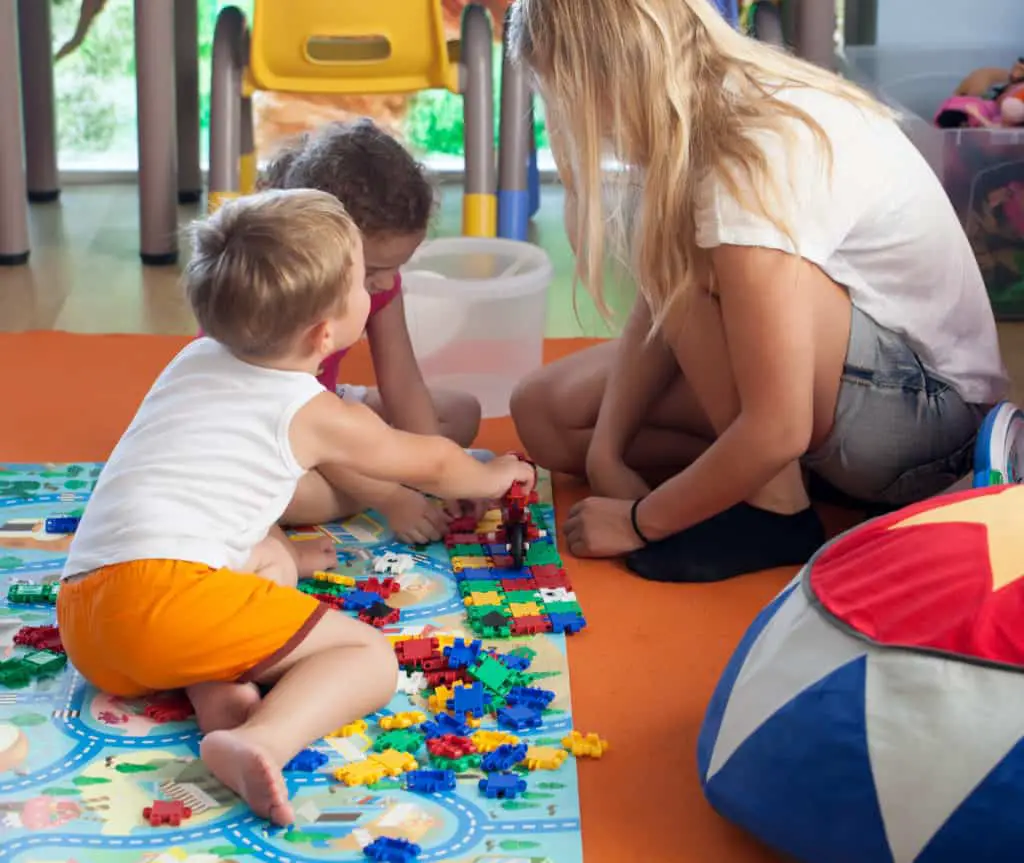 Taking care of kids can prove to be a tiresome task. The responsibility increases tenfold when you are paid for it. Being a Deputy Nursery Manager comes with its own set of perks as well as disadvantages. Besides a lucrative salary, being surrounded by small kids can prove to be an escape from the chaotic world outside and can be highly beneficial to one's mental health. While skimming through the eligibility criteria to be a Deputy Nursery Manager, you might feel like it will be a cakewalk. From the constant cries to the need to cater to the needs of the kids and the parents, the job of a Deputy Nursery Manager is extremely demanding, requires a load of patience and willpower, and is far from fun.
Job Description of a Deputy Nursery Manager
The job of a deputy Nursery Manager in a simple sentence would be to ensure the smooth functioning of the nursery and reduce the workload of the Manager of Nursery. Within the above-mentioned simple job description exist many duties that a Deputy Manager of Nursery is expected to fulfill. They would ensure a high standard of learning, development, and care for children aged 0-5.
Some of the minimum eligibility criteria include a minimum of Level 3 qualification in Children and Young Peoples Workforce or equivalent. In addition, food Hygiene Certificate Pediatric First Aid knowledge, along with excellent possession of Knowledge about the Early Years Foundation Stage and current Ofsted statutory guidance, will help you stand out as a potential employee when it comes to job interviews. 
In many Nurseries, one year prior experience and proven practical experience of implementing good quality learning opportunities are necessary. Some of the needed skills to excel in this job are excellent verbal communication skills, clear, accurate records, exceptional organizational skills, and basic Information Technology skills.
When it comes to personality traits, someone working as a Manager is expected to be calm, considerate, and caring. They should also be a good team worker and can work on their initiative with utmost sincerity. Some of the attractive personality qualities that make them an apt fit for the post are reliability, enthusiasm, adaptability, good sense of humor, patience, Ability to work effectively under stress, and an undying commitment to ensuring quality.
Duties of a Deputy Nursery Manager
Being good at your job requires perseverance and dedication, and being a manager comes with its own set of duties and responsibilities. As the name suggests, one major task of a this manager is to deputize the Nursery Manager.
They are also expected to develop partnerships with parents and carers to ensure and facilitate child development. One major duty of this kind of Manager is to create an appropriate play-based Early Years Foundation Stage (EYFS) curriculum that will further enable kids to make individual progress and support other staff.
Some of their other major duties include ensuring a safe, secure, stimulating, caring educational and play environment for the kids indoors and outdoors. As part of their duty list, Deputy Nursery Managers are expected to help ensure the preschool nursery meets Ofsted requirements at all times. In addition, under fostering collaboration, they will have to work with local area professionals.
Deputy Nursery Managers are also entrusted with developing preschool nursery policies and ensuring their smooth flow in procedures. As part of the job, they are expected to develop policies related to child protection. In addition, they should deal with complaints and provide timely responses to accidents, incidents, and emergencies.
One significant duty that every Manager is expected to fulfill is to ensure that kids are working efficiently towards achieving their early learning goals. They are also likely to provide Kids with the much-needed emotional support to overcome the obstacles and achieve their goals.
They must be fully committed and provide emotional support and assist the Nursery Manager in maintaining the smooth and efficient running of the nursery. As part of their required skill and duty deputy, nursery managers are also expected to possess relevant industry knowledge and be well versed with the policies and procedures as well as the functionalities of the preschool that they are working in
They are responsible for the maintenance of records and has to work closely with parents. They have to inform parents of relevant details regarding the nursery, curriculum followed children's progress, and constantly encourage more parent involvement. The post also demands them to work in close partnership with senior management and continuously as well as regularly update and review the self-evaluation and improvement plan. Other than the duties mentioned above, they should be one hundred percent willing to undertake any reasonable duties that align with the preschool's aims, objectives, and goals.
Summing up all this huge list of duties expected to be performed by every Deputy Nursery Manager in simple words can be a humungous task. In simple terms, the prime responsibility of a Deputy Nursery Manager is to work towards being a key person of the preschool and take every action decision and step, keeping in mind the future of the preschool children. In addition, they should work towards providing a non-toxic, fun educational environment for the kids.
Salary of a Deputy Nursery Manager
The average salary of a Deputy Nursery Manager varies in several countries; Western countries tend to pay more in wages to Deputy Nursery Manager than many Asian countries for reasons unknown. The average salary for Deputy Nursery Manager jobs is estimated to be around $29,638.50. Despite the widely followed monthly basis payment, a deputy nursery manager is paid on an hourly basis. The more hours they work, the more pay they get. In most countries and many instances, the hourly wage of a Deputy Nursery manager varies from $7 to $12 per hour. The demand for a Deputy Nursery Manager is high in European countries, especially the United Kingdom, where there are many preschools.
Frequently Asked Questions
What is the minimum educational requirement to be a Deputy Nursery Manager?
For your application to be considered for the post of Deputy Nursery Manager, you are expected to have a minimum of Level 3 qualification in children or the Young Peoples Workforce or anything equivalent.
Is the pay lower than the country average for Deputy Nursery Managers?
If you are a fresher with no prior experience, start as Deputy Nursery Manager, your payment is expected below. However, with expertise and hard work, achieving a huge payscale or a considerable amount of income will not be an impossible task.
Can I get promoted to Nursery Manager, and how long will that take?
There is no single definite answer to your question. It solely depends on the preschool that you are working with and their policies. Therefore, I would advise you to go through the preschool's promotional policies and guidelines before accepting the offer.
Are good technical Knowledge and good skills mandatory to be a deputy Nursery Manager?
Basic tech knowledge is a necessity in many instances. In addition, it will help present yourself as a suitable candidate for the post and be helpful while applying to other jobs.
Being a Deputy Nursery Manager requires you to take up many responsibilities and take care of a chaotic group of small kids. As tiring as it sounds, it is much better than an office desk job where only monotonous, boring office hours await you. With kids around you, your workday will be filled with surprises, extra lots of fun, making certain monotony is completely wiped off, at least during the work hours of your life. Deputy Nursery Manager is no easy job, but you can earn a name for yourself as a responsible worker with a little patience. Yes, all the tedious workload will be worthy and fulfilling when you receive your pay scale.
Deputy Nursery Manager – Job Description, Salary