If you have always been a person who likes to journal, plan out your day, and do specific routines, then there are various jobs out there that cater to your organization skills. One of these jobs is a Credit Analyst. Being a Credit Analyst tests your organizational skills to the next level, and helps you converse with different people and understand various circumstances.  Here we will see about Credit analyst- what is it, How to become, Salary
Of course, when dealing with how to know whether a job is suitable or not for you, we have to check what type of nature the job has, and how to become, and the various salaries offered. Hence, if you are interested in becoming a Credit Analyst, you need to focus on these important topics to check whether or not being a Credit Analyst is your thing and whether you can see your future self doing this job. Therefore, in this article, we have mentioned the necessary information you need to know in becoming a Credit Analyst, and the different salaries and additional information of this job.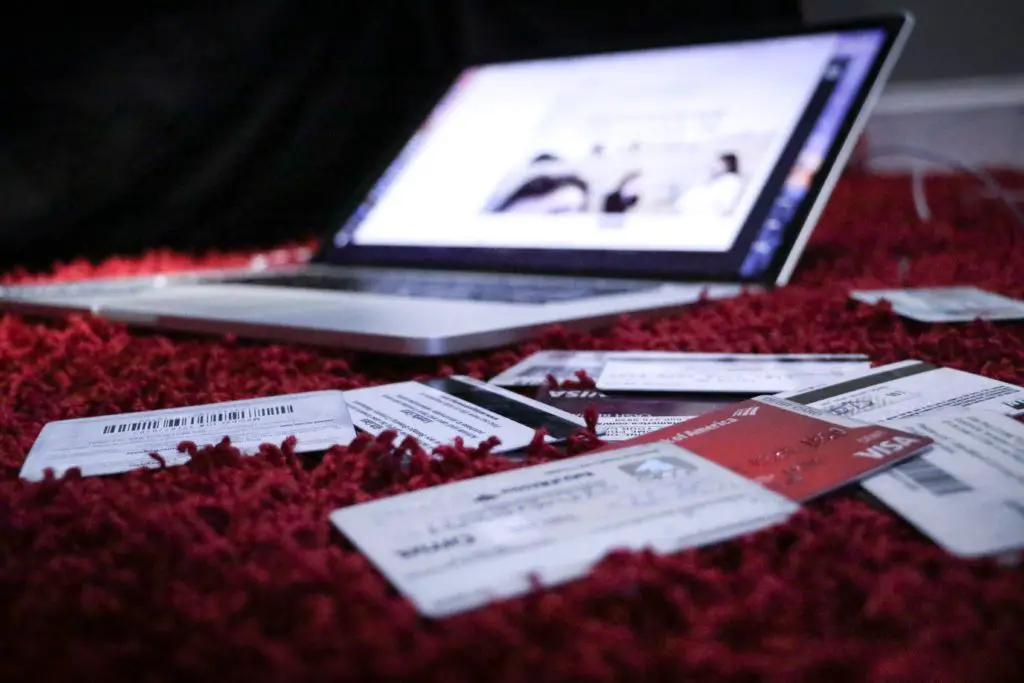 What is a Credit Analyst?
First and foremost, we will tell you what exactly it means in becoming a Credit Analyst. 
A Credit Analyst is personnel who is a professional dealing with assessing the financial situation of clients, individuals, companies, etc. Credit analysts assess the chance that a borrower will be able to repay their financial commitments by evaluating their financial and credit history and deciding if the subject's financial health and economic conditions are conducive to repayment.
What are the responsibilities of a Credit Analyst? 
As a Credit Analyst, your responsibilities include:
You will get asked to analyze the financial data of your clients. To establish the client's fitness for credit terms, the analyst will examine their credit payment history, assets, obligations, and earnings history. Credit analysts will examine a company's audited annual report, financial statements, management accounts, and market data.
They are in charge of making judgments depending on the client's financial status. They look at the potential risks the client will face and try to come up with a solution for those problems. They can look at various information like savings information, debt repayment history, revenues from company or job, and buying activity are all available. 
A credit analyst might also be assigned the task of assessing existing clients' credit limits to see if they qualify for a credit limit increase. The borrower's repayment history, earnings information, and credit default history will be examined by the analyst.
The credit analyst will collect the necessary financial information from the customer and prepare a report on whether the customer's present financial situation allows them to satisfy their financial commitments. The business will determine whether to increase or decrease a customer's credit limit based on the credit analyst's report.
They need to have depth knowledge in programming skills, as they need to access tons of data. They also meet various clients from various parts of the world; hence they get to experience the diverse nature of people first hand. 
Skills Required to be a Credit Analyst
As a Credit Analyst, you get to meet with various people, and you will have numerous clients at a time. So, you will need to manage all their financial information and access them at the same time. Hence, having the ability to multitask will come in handy when dealing with multiple clients at a time. 
If you are an introvert then handling this job might be very hard for you. As previously mentioned, in this job you will need to converse with a large variety of people frequently. Hence, you need to have some pretty good conversational skills, especially when dealing with people who have major impacts. You need to be professional in handling these people and make sure that they trust you with all their heart since you will be dealing with one of the sensitive subjects of their life. You need to maintain these skills and help them accordingly. 
Credit analysts may be assigned work in organizations that operate in a variety of industries, such as healthcare, technology, real estate, and so on, which you may need a substantial degree of expertise in such areas. Understanding how various industries function can help them with you in analyzing the best solutions for their financial aid, and as well as gather more and more information about things that will be helpful to you in the future. 
As previously mentioned, when considering to be a Credit Analyst, you need to also focus on other skills like programming and having software knowledge. Now, you do not necessarily need to do a technology-based course for this, but you need to have a basic knowledge of how everything works. The major software you will be working with when being a Credit Analyst is Microsoft Excel. So, having thorough knowledge in the working of Excel will give you an upper gain when doing your job. 
A bachelor's degree in finance, economics, accounting, or a closely related area is required for the majority of credit analysts. Credit analysts must be familiar with fundamental accounting procedures such as ratio analysis, statistics, and financial statement analysis. Many organizations give on-the-job training for credit analysts, but they may also demand some demonstrated competence in advanced arithmetic, business, or quantitative analysis. Analysts who do not have a bachelor's degree in finance or business typically have work experience in finance or business.
Analytical and Language Skills:
Credit Analysis necessitates delving deeply into financial accounts and assessing credit default risks in numerous scenarios using methods such as ratio analysis. As a result, having an analytical mindset is essential. Your analytical skills will determine how good of a Credit Analyst you are. There is also another set of skills you need to polish on, which is your language skills. You must be fluent in English, have excellent oral and written communication abilities, and have a strong sense of ethics, as well as analytical and organizational skills.
How to Become a Credit Analyst?
We will now see the main procedure of becoming a Credit Analyst
Credit risk analysis is a difficult job that requires a solid financial foundation. Potential employees who get required by companies are to have a four-year degree in accounting, finance, economics, or a related field.
65.1 percent of Credit Analysts have a bachelor's degree or above, according to our research. Credit Analysts with a master's degree or more have a 9.4 percent higher education. It is also possible to become one with only a high school certificate or GED.
There it will be in your best interest to do have some amount of degree in the business field. A Bachelor's degree in finance, accounting, or a related discipline such as ratio analysis, statistics, economics, mathematics, financial statement analysis, and risk assessment get required for a job as a credit analyst. These disciplines are required to work as credit analysts since they help with risk assessment.
While most jobs need a financial background, certain firms may recruit college graduates and teach them on the job. Some individuals may go from other finance-related professions, such as accounting and economics, to credit analysis. Employees get subsequently enrolled in a credit program in which they learn their jobs while they work.
You could also discover that previous work experience will assist you to become a Credit Analyst. Indeed, many Credit Analyst positions demand prior experience in a position such as a Customer Service Representative. Meanwhile, many Credit Analysts have prior work experience as Administrative Assistants or Cashiers.
Interview Process and Questions
A credit analyst interview is one of the most critical elements in the employment process. Credit analysts must have good oral communication skills and possibly specific industry knowledge, both of which can get best assessed in a face-to-face interview. Examining a list of interview questions may assist you in thinking through your responses and feeling more confident when you enter your next interview. 
Now, we will give you examples of the various questions you can get asked and show you how to answer them, so you can focus on key points when applying for a Credit Analyst for a company. 
Tell me about your experience with financial software and technology.
Ans: Credit analysts get typically needed to create statistical models and calculate financial ratios using specialized financial software. Your response should describe how you utilize technology to do market research, in addition to specifying specific financial applications with which you have firsthand familiarity.
In your own life, how do you deal with risk?
Ans: This is your chance to show off your individuality and showcase your ability to think about risk while still being a strong communicator. There is no right or incorrect response to this question, but you may include how you analyze tradeoffs (upside vs. downside), put hedges in place to limit losses, buy insurance, or use a variety of other examples.
What makes you want to be a credit analyst?
Ans: To be honest, being a credit analyst isn't the most exciting profession in the world. Hiring managers are well aware of the situation. If you want to have a big influence in your career, or, as Steve Jobs phrased it, "leave a crater in the Universe," this is not the vocation for you.
As a result, going for grandiose aspirations in your response makes little sense. On the contrary, you should relate to the simplest (but most significant) things, such as stating that you will love performing what credit analysts generally do, that you desire to work in a banking setting, or that you appreciate the nature of the job and excel at credit analysis.
Assume you have a prospective customer who is a prominent name in the company and is looking for a long-term loan. Your study indicates that they may have difficulty repaying the credit. What would you do in this situation?
Ans: The regulations for small and large participants are different. There are different situations to consider and if they do not fit the criteria, their application will get refused.
However, large clients might bring in money for the bank. They may provide crucial referrals, and the very fact that you work with a famous name can add a layer of status and notoriety to your business.
All things considered, big players often request large loans, and if they get unable to repay, you have a large problem on your hands. That is why the situation is complicated, and you must address all of these issues in your response.
Make sure the interviewers know that you understand the complexities of the problem and that you will do what is best for your employer.
Tell me, do you have any experience in financial analysis?
Ans: It is necessary to be knowledgeable in financial analysis to be a good credit analyst. Your interviewer may inquire about your comprehension of cash flow and other financial statements, income growth, market share, and a variety of other topics. You may also be questioned if you can calculate debt-to-income ratios appropriately to determine a client's dispensable income. All of this information get required for the development of a client's credit portfolio. 
Types of Credit Analyst
Since Credit Analyst is a huge position that constitutes a large number of responsibilities, it is no wonder that the job gets further divided to specialize in specific areas.
Hence, let us look at the different types of Credit Analysts, and their responsibilities. 
Credit Risk Analyst:
Credit risk analysts work in investment corporations' lending and credit departments, commercial and investment banking, credit card lenders, credit rating organizations, and other financial institutions. They assess new credit applicants' creditworthiness and monitor the ongoing financial performance of current credit clients.
Lenders and financial institutions profit from extending a line of credit to an applicant only if the applicant continues to repay the main loan amount while making interest payments. Depending on the risk of the loan, a lender may seek a secured loan. That is, the application has to include security that the lender may seize if the applicant fails to meet his obligations.
Commercial Analyst:
A Commercial Analyst studies a company's revenue, operations, costs, and competitors to find methods to improve the company's financial situation. They utilize mathematical models and predictive economic research to uncover trends and disparities in financial behavior and then use this information to recommend policy changes and aims to increase profitability. Essentially, they examine all aspects of a company's operations to discover how it may be more effective.
Commercial analysts get often hired by big organizations; however, others operate as contractors or consultants for a variety of customers. They often operate in traditional office environments, frequently as part of a larger team of financial analysts. Commercial Analysts frequently work closely with senior management inside the organization since they give policy recommendations.
Credit Analyst Intern:
Many credit analysts begin their careers as interns. A credit analyst intern, like practically any other intern, works under a credit analyst, who may work for a bank or another financial or lending organization.
When it comes to loan applicants, credit analysts must gather and analyze a large quantity of data. It contains the applicants' credit history, bank statements, financial statements (for businesses only), and any other information that might lend itself to determining the applicant's creditworthiness.
Interns get frequently entrusted with contacting candidates and taking the time necessary to acquire all of the data that must get assessed because they are typically still learning and are at the bottom of the totem pole. In many circumstances, interns will crunch the figures and pass them to learn and save time for the more seasoned analysts.
 The top credit analysts evaluate the information and then present their conclusions to the institutions deciding whether or not to lend to the applicant.
Senior Credit Analyst:
Senior credit analysts are specialists that examine credit requests and provide recommendations based on a thorough examination of a range of criteria and a rigorous examination of a client's financial information, such as income statements, cash flow history, current debt, and tax forms.
Their job description includes assessing a client's likelihood of default and estimating the risk of a loan to the lender utilizing information from financial accounts, as well as the proposed loan amount and terms, as well as best practices and methodologies.
It also entails making a recommendation on the feasibility of a loan transaction after assessing the customer.
Senior credit analysts work in a range of contexts, including credit unions, financial institutions, investment firms, multinational banks, insurance companies, and asset management firms, with a primary focus on lending or trading, depending on the type of company for which they work.
Salary for a Credit Analyst
In the United States, the typical credit analyst salary compensation varies from $45,000 to $55,000. While the amount varies by state, pay for credit analysts in the majority of states fall within the above-mentioned range.
Top-level credit analyst salary earnings begin at $55.31 per hour or $115,053 per year.
Senior-level credit analyst salary earnings begin at: $43.07 per hour or $89,586 per year
Mid-level credit analyst salary earnings begin at: $32.62 per hour or $67,844 per year
Junior-level credit analyst salary earnings begin at: $24.70 per hour or $51,379 per year
Starting level credit analyst salary earnings begin at: $19.23 per hour or $40,007 per year
A typical day at work for a Credit Analyst
Now we will look at what a typical day at work will be if you decide to become a Credit Analyst.
Credit Analysts assess financial data such as income growth, management quality, and market share daily to determine loan profitability. They create reports that detail the level of risk associated with giving credit or lending money.
A typical day for a Credit Analyst will also contain the following tasks:
Completing loan applications, including credit evaluations and loan request summaries, and submitting them to lending committees for approval.
Customers should be consulted to settle concerns and verify financial and credit activities.
Examine individual or business customer files for overdue accounts and choose those for collection.
Create financial ratios utilizing computer tools to assess the financial state of consumers.
Analyze credit data and financial documents to estimate the level of risk associated with credit or lending money.
Conclusion
We hope that after reading the article, you have made up a decision on whether to become or not become a Credit Analyst. The information of Credit analyst- what is it, How to become, Salary provided below will tell you how to become a Credit Analyst and the different responsibilities, so it makes it easier to know whether or not you will be capable enough to do it. 
Frequently Asked Questions
Q.1. What is the average number of hours worked by a credit analyst?
Ans: Credit analysts often operate in a fast-paced office environment with a conventional 40-hour workweek.
Q.2. Our analysts in demand?
Ans: Skilled data analysts are among the most in-demand specialists in the world. Because the need for data analysts is so high, and the supply of individuals who can genuinely perform this work well is so limited, data analysts command high wages and outstanding benefits, even at entry-level positions.
Q.3. Are analyst jobs difficult?
Ans: Being a business analyst may be challenging. It can be hard since you will have to give inputs or outputs for a project at some time in your career despite various issues and hurdles that make being a business analyst a difficult profession.
Q.4. Is Credit Analyst a stressful job?
Ans: Working as a credit analyst may be a demanding profession. It implies you select whether or not an individual or a business can make a transaction and at what interest rate. It is a significant duty that should not get treated lightly.
Q.5. Do credit analysts have to travel?
Ans: The majority of financial analysts work in regular company offices. Several financial analysts travel to interact with investment bankers, C-level executives, and other industry experts.
Credit analyst- what is it? How to become? Salary