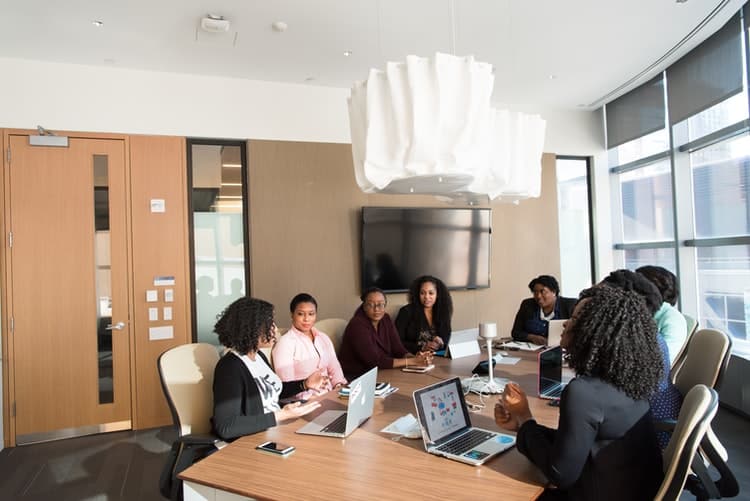 In any assembly, firm, or organization with achievable, realistic goals, you will always find some sets of people who oversee the actualization of such goals. These are groups of people dedicated to ensuring that each aim and objective of the company or organization are accomplished. It's very hard not to find these people because they are the company's driving force. These people are best known as board members. In this article, you'll learn about Board Member job description, Board Member duties, responsibilities, skills required, etc.
If you are the manager or owner of a company and you need to board members, it can be challenging. Getting the right set of people as board members who will share your company's goal and work together to achieve it is not an easy task. You have to observe, take your time and find the best out of the rest, which is not always possible.
To get the right set of people, you need to understand the position itself and apply for the job role, alongside a detailed description of the job. There's also a need to enumerate the criteria, academically, skill-wise, and years of experience. These descriptions will guide you in selecting the best and having a few applicants.
Apart from being the employer, you might be an employee who wants to know about the job description of the position as well. So, If you are working for a company or organization and you would love to apply to be one of its board members, there is information that you need to know. This article talks about the description of a board member position and how you can be one. So, who are those referred to as board members?
Board Member Job Description:
Board members are sets/groups of people responsible for governing and leading the company or organization. They are dedicated, committed to actualizing the long-term interests and goals of the organization. They meet regularly, either weekly or biweekly, to supervise, discuss, oversee and direct the company's business operations, set rules, standards, and policies. Apart from these, they also approve business decisions, evaluate executive performances and fulfill other leadership/managerial responsibilities. Board members are the fiduciaries who are assigned and responsible for steering the organization's wheel towards a bright, unshakable future and help the company fulfill its purpose of creation. They achieve these by adopting sound, standard, ethical governance, and management policies.
The Roles, Duties, and Obligations Of Board Members
As a board member, there are specific roles and duties expected of you to perform. These roles are targeted at making the company actualize its goals quickly and without hindrances. One of the most prominent duties of board members in an organization is to elect/hire/select an executive director to perform a company's managerial function and smooth running. Other duties and responsibilities include:
Duties
The Board Member's responsibilities include advising other workers on strategic plans that will Fastrack successful goal achievement.
They also participate in assessments, evaluations, and monitoring of their financial affairs and human resources.
The board members' duty also includes preparation for board meetings, attending them regularly, and actively participating in them.
Responsibilities
The board members must know and acquit themselves with the organization's vision, mission, programs, activities, policies, rules, regulations, and needs.
They prepare weekly/monthly/annual meetings by reviewing the agenda and providing necessary documentation/minutes of the meeting.
Board members regularly attend board meetings, commit, and be actively and conscientiously in every action and decision taken.
They follow closely and keep up with issues, challenges, and trends that affect the workers and the organization itself.
Board members' responsibility is to evaluate executives, directors and ensure the business operations' smooth running.
They check, evaluate, and approve audit reports, business activities, events, financial statements, budgets, and business decisions.
Board members contribute immensely to the development of strategic/realistic plans, policies, and their execution.
Board members work towards the understanding of the company's financial affairs and ensure that fiduciary requirements are met.
They ensure that the organization or company complies with all legal requirements and maintains confidentiality on all internal organizational affairs.
Board members contribute greatly to the yearly performance evaluation of the directors, executives, or CEO.
They are responsible for assisting the executives and board chairman in identifying, targeting, and recruiting the best and fitted Board Members to join them.
They partner and work hand in hand with the executives and other board members to ensure that all decisions and resolutions are carried out in detail.
Board members take on special assignments as long as it relates to the company's mission and goal.
They represent and act as ambassadors for the organization on special occasions.
Education Qualification And Experience Required Of A Board Member
Here are some of the experience and educational qualifications required from a board member aspirant:
A board member must have extensive professional working experience, from a significant executive leadership position held, accomplishments in business, government, or any other sector.
Apart from working experience as a leader, volunteer experience as a board member of an NGO, school club, etc., is a plus.
The minimum educational qualification to be a board member is a high school diploma. Still, other organizations prefer a bachelor's degree in related fields such as international relations, business management, etc., depending on the company.
Required Skills And Ability
Diplomatic and interpersonal skills.
Ability to persuade and adapt to changes.
Personal qualities such as high integrity, credibility, and passion for work.
Ability to think fast, out of the box, and make quick decisions.
Leadership and Teamwork
Organization and Time management skills.
Intercultural and global awareness.
Ability to create sufficient time and be available for board duties.
Strong excellent and effective communication skills.
How To Be A Successful Board Member
Everyone loves to stand out and wants to be successful in their chosen fields of study or profession. For you to be a successful Board Member, you have to give in your best, strive to stand out, and possess significant professional leadership experience, interpersonal and strong diplomatic skills. As an aspiring best board member, you should know that an outstanding Board Member will be passionately involved and committed to the organization's mission and work hard to achieve its goals and objectives.
Board Member Salary
Average salary for Board Members is $66,011 per year in United States. They do get compensated with stocks as well. Overall including the stocks they can make around $100,000 – $300,000
Also read Major Gift Officer Job Description, Salary, and Duties
Board Member Job Description, Salary & Responsibilites