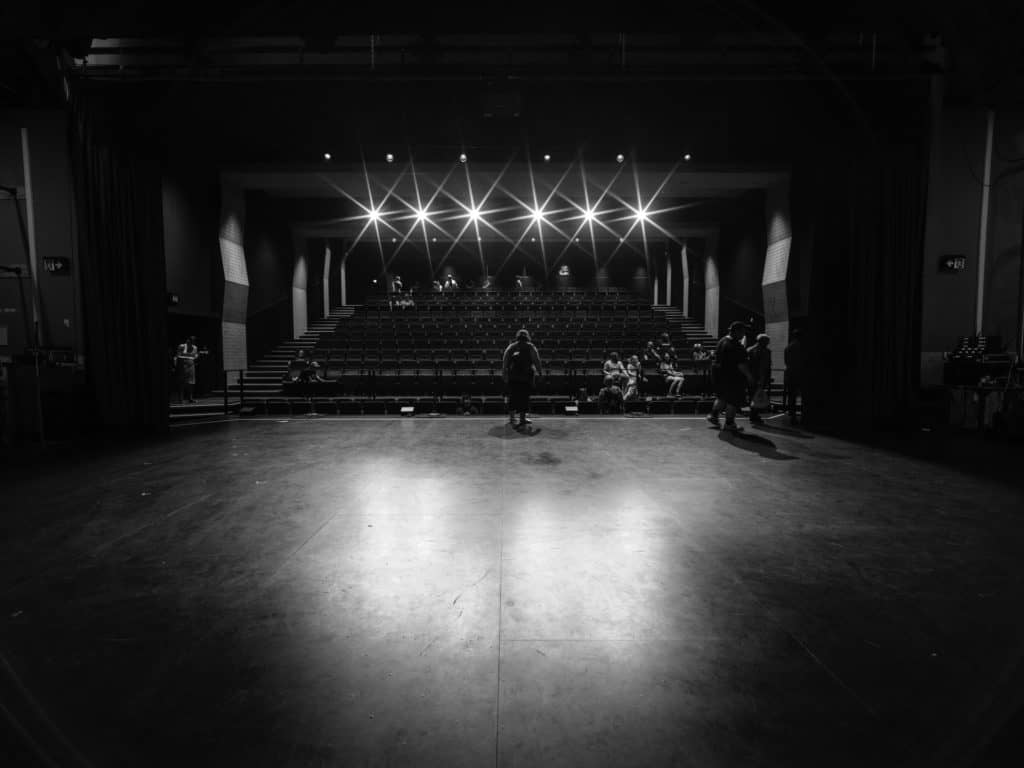 Whenever we come across the word artistic our initial impression is usually on a very innovative side. Probably, imagining a beautiful painting or some modern artwork, here we refer to anything which leads you towards cognition. Artistic directors are required to play an executive role for any art organization, commonly in theatre or dance academies. A role that manages and controls the artistic direction chores, not to be reviewed in a sense as of a baron or mogul but these job streams are usually of a producer or a director. It is because these organizations are neither huge conglomerates nor their subsidiaries they are non-profit organizations that do not earn profits; rather they have a more diversified stance towards work. Here is the Artistic Director Job Description.
Artistic Director Job Description
Here we will be taking up some common questions to get a better understanding of the artistic director's job.
What all jobs does it include? ( job description)
Difference between managing directors and artistic directors
Work and strategies related to fundraising 
What skill sets are required to be an artistic director?
How are art directors different from artistic directors?
How to become an artistic director?
What is the salary scale of an artistic director?
Is being an artistic director a stable job?
Are artistic directors in demand?
Let's see what works it includes.
Job Description
Artistic directors of any theatre are individuals with the overall authority of the theatre's artistic production preference, managerial preference, and overall related artistic jobs. The artistic directors of any performing arts company are similar to the works of a choreographer of a dance academy because he/she is the main individual to handle all the planning and responsibilities of an academy. In small theatres, these artistic directors may also be the founder of the theatre and the main director of the skits as well. While in big non-profit theatres (in the US) these positions are often decided and assigned by the directory board of the company.
Basic Responsibilities of Artistic Directors Include
Picking a resourceful stage in a season for creating a better on-stage impact
Appointing of new professionals for creative and production facet (as directors and personnel)
Some of the theatre's managerial
At times, the artistic directors are also responsible for the productions of a corporation.
Artistic directors have a major role in evaluating the current projects and the forthcoming ones.
Working with managers is one of the most essential tasks to do for the analysis of promotions, funding, and press releases or materials.
Artistic directors have to be multi-facet in their work approach because they often need to act as an expedient for the directors who are assigned with the chores of production in the theatre and provide them with necessary guidelines suggestions and support, they often require counseling as well to have a friendly equation with the professionals an artistic director should be up with these leadership skills
Having been called as artistic representatives, these individuals are required to represent the company in press conferences, interviews, and in theatres as the company's resource person.
Note: Especially in the US artistic directors are required and expected to do some fundraising tasks as well.
Difference Between Managing Directors and Artistic Directors
To sum up, the final say on the materialization, the graphics, tones of visuals, production may need the approval of an artistic director but managing directors are engaged with works related to the capital flow like funding, and allocation of capital in each segment of the company's production. The work of a managing director is to assist and work side by of an artistic director which includes certain responsibilities like:
Sharing managerial leadership
Update and carry out the profile's strategic plan with the artistic director and board. With a personal emphasis on fundraising, financing, managerial structure, and procedure in support of the company's mission and vision
Fundraising
Carry out and deal with all the development programs and fundraising
Portray leadership skills to the artistic directors and the board of directors.
Generate and administer yearly campaigns
Direct and guide institutional fundraising with businesses and government organizations
What skill sets are required to be an artistic director?
Artistic directors mostly have works to do with all the segments of the company or an organization for that it needs to have a certain skill set to be a successful artistic director like:
Considerable duration of experience in direction and production
(Perfection comes with time and practice and for that experience does have a key role to play for an efficient work process)
Ability to work under pressure, because there is a board of directories like (GDCs, EDCs) the higher authorities, to whom an artistic director needs to report about their work
Leadership and community skills
Managerial/management skills
Creativity
Strong mathematical aptitude for financial planning and logistics for supporting executives with fundraising and capital allocation processes.
How are art directors different from artistic directors?
Being an art director engages in coagulating the vision of a collection of images. Art directors are those titles who are working for a wide range of parallel job functions in marketing, publishing, theatre, film, advertising, etc. It is the sole responsibility of an art director to look after and guide the process, also to keep the vision of artistic production unified. Art directors are the key holders of its almost all visual appearances and the way it communicates visually, like:
Stimulation of moods
Contrasting features
Psychologically appealing to the audience
To know how to translate desired moods, messages, develop ideas and concepts.
How to become an artistic director?
The three main eligibility criteria are:
The candidate must have an educational qualification up till graduation level.
It is a mandate for a candidate to have a degree in designing to be an artistic director
Most importantly he/she must have a substantial amount of work experience in the sector they want to join in as artistic directors
Salary Scale
According to the census of 2021, the average salary of an artistic director is somewhere around $54,767, typically $42,939 to $71,130. However, there are some important factors to consider in your expected salary. Like,
Experience
Certification
Qualification
So on and so forth.
Conclusion
It is an experimental and interesting Job profile which for sure would not be droning during work because the job title widely exists in various fields like graphic designing, marketing, etc. Most artistic fields have an art director.
FAQs
Is being an artistic director a stable job?
Appropriate skill set and talent would surely take you a long way in this field. According to "The bureau of labor statistics" project the growth rate of art directors would be 1.8 percent from 2019-2029.


Are artistic directors in demand?
The job outlook on a rough scenario for art directors has seen a positive side since 2004, with an average growth rate of 1.76 percent. In 2018 around 64,300 job applications were filed for this job profile.
Artistic Director Job Description- Their Salary, and Duties