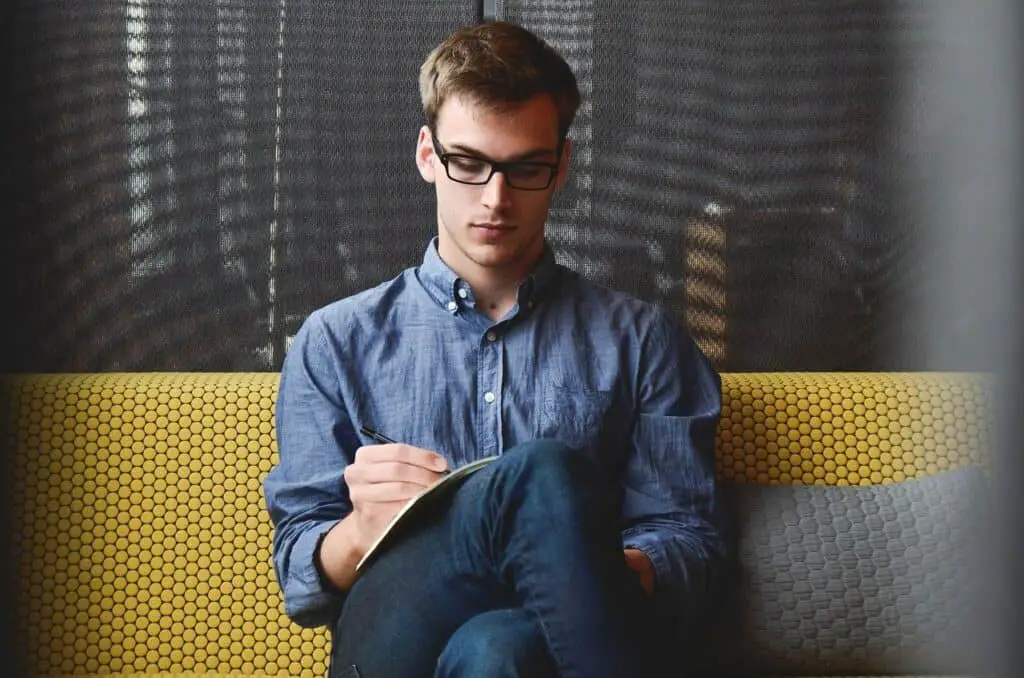 An extremely great opportunity to help create a vision for the global community under your supervision. Identify the target group and lead the Master plan through extensive research, design, innovation, and technology. The Planning Department, in general, plays a crucial role in restoring the entire structure of an area. It also works in collaboration with Councils, as well as with other agencies, stakeholders, and communities. 
The purpose of a Senior Planning Officer is to ensure developmental needs of the highest quality possible and oversee the long-term policies and master plans. To become a Senior Planning Officer requires to provide a benchmark for their leadership approach. It also aims to work collaboratively with the Local and State government bodies and stakeholders while delivering the best of the best's outcomes in planning areas. The primary aim remains largely that of developing advice relating to mitigating the challenges and improving policy guidance. 
Steps to Become a (Senior) Planning Officer:
Earn a Bachelor's Degree in majors related to Planning 
Further, earning a Master's degree like that of Master of Business Administration (MBA)
Gain fruitful and applicable work experience, such as the strategic planning coordinator position. Internships also provide a real-world professional experience that can be proven as a useful criterion for securing a job upon graduation.
Obtain employment as a Planning Officer in various industries, such as healthcare, technology, town planning, or any other setting that requires strategic planning. 
With a minimum level of work experience in recognized institutes or organizations, upgrade to a Senior Planner. 
Responsibilities of a Senior Planner:
Act as a senior supervisor on strategies and planning issues within a multi-dimensional policy framework. 
Analyze land use and land cover (LULC) patterns and urban design.
Provide a master guide to achieve and implement the mission plans. 
Monitor implementation of the finance and funding, budget allocation including workplace planning. 
Provide expert advice to senior management and planning policy, recommend planning tools and mechanisms with best policy practice. 
Represent the departmental or town plan in various regional and local decision-making forums and governmental bodies and community groups. 
Ensure cordial integrated field relationships, including a senior leadership forum. 
Lead and coordinate the entire planning team 
Perform other duties wherever applicable or required. 
Educational Requirements: 
A degree in urban planning, architecture, or landscape architecture or equivalent is required and preferred.   
However, aspirants holding a Master's level (or equivalent degree) in any of the following disciplines or related field can also apply:
Social sciences
Economics
Finance 
Management 
Developmental Studies
Certification courses by premium institutions involved in the planning like the American Institute of Certified Planners are preferable. Professional training in planning and related fields involving program management, analysis, endowment, etc., will be preferred. 
Work Experience: 
At least five years of professional and relevant experience in the field of planning is required. The field of work can vary extensively, including policy development at the strategic level, enabling and coordinating stakeholders, reviewing complex development projects making presentations to large audiences, working with inter-disciplinary teams, etc. At least one year of experience working on developmental issues, implementation, and monitoring, and evaluation of financial allocation of programs is preferred. 
Skills Required: 
Excellent communication skills and related to planning and architecture. 
Ability to interpret and analyze data graphically and orally. 
Ability to assist with planning assignments and design guideline development. 
Ability to effectively deal with large databases, methodology, and results. 
Lead and establish an effective working relationship among the team members
Capabilities for the Job of a Senior Planner: 
A Capability Framework is an important tool in the recruitment process of any job that defines your organization's behaviors, skills, and knowledge and people need to succeed. The following table has been prepared to analyze the required level to meet the respective Capability Group in the public sector:  
PUBLIC SECTOR CAPABILITY FRAMEWORK
Capability Group
Capabilities
Level
Personal Attributes
Display Resilience and Courage
Adept
Act with Integrity
Intermediate
Manage Self
Adept
Value Diversity
Intermediate
Relationships
Communicate Effectively
Adept
Commit to Customer Service
Adept
Work Collaboratively
Intermediate
Influence and Negotiate
Intermediate
Results
Deliver Results
Intermediate
Plan and Prioritise
Intermediate
Think and Solve Problems
Adept
Demonstrate Accountability
Intermediate
Business Enablers
Finance
Intermediate
Technology
Intermediate
Procurement and Contract Management
Intermediate
Project Management 
Adept
Source: nsw.gov.au
How Much Money Does a Senior Planning Officer Make? 
According to the American Society of Planning Officials, the salary of a Planning officer depends on their Planning position and location where the job is based. For instance, the salary of a Senior Planner in Chicago is $6600, a Senior Land Planner in Philadelphia earns $5560-$6160, in Cambridge, a Senior Planner earns $5200, $5000 in Pittsburgh. It, however, also depends on the agencies recruiting them. For example, San Mateo County Planning Commission pays $4462 – $5100 to a Senior Planning Officer, while Detroit Metropolitan Area Regional Planning Commission pays around $5,500 and so on. (All the figures are based every month) 
What are the Key Challenges Faced by a Planning Officer?
Providing policy advice and solutions translating complex technical information, reports, and correspondence into an English that is easily understood by a layman, delivering quality work in a high-volume environment with competing priorities and strict deadlines, balancing the interests of diverse stakeholders, and adopting an all-inclusive approach and realizing for whom policy impacts are most critical are some of the challenges faced by Planning Officers.
What are the Various Fields of Specialisation in Planning? 
Some of the most common specializations of the Planning profession are community activism/empowerment, community development, comprehensive/long-range planning, economic development, transportation planning, environmental/natural resources planning, hazard mitigation/disaster recovery planning, historic preservation, housing, food systems planning, land use, and land cover, recreation, planning management/finance, urban design. 
Where do Senior Planning Officers Work?
Planning officers are everywhere, from rural to urban to suburban regions. It is also an international profession, which means that they also function within the public, private, federal, local, and global scales and organizations. The same goes true for the Senior level officers alike. 
What Kinds of Legislative Knowledge is Required to Become a Senior Planner?
Planners are often expected to understand the state and federal legislation and court rulings related to a particular scheme, plan, or guidelines. For example, planners should have strong knowledge about street designs related to the Americans with Disabilities Act or sign controls according to the First Amendment of the U.S. Constitution. 
That is to say that they are expected to provide the technical knowledge that they acquire during the course of their study to the projects that are to be implemented. 
Are there any Special Requirements to Become a Senior Planner?
American Institute of Certified Planner (AICP) certification is desired but not required. Certified Zoning Official (CZO) certification or the ability to obtain within 2 years of employment is also desired. Experience related to construction, architecture, and engineering-related fields is a plus point. So is the knowledge of an additional foreign language apart from English. 
Some Frequently Asked Questions (FAQs)
How are job prospects for urban and regional planners in the USA?
Ans: Although statistics reveal that the job prospects of planners would increase by 6% by 2024, in reality, the scope for urban and regional planners, especially in the USA, is limited. This is because urban life is already well established there. Nevertheless, new urban areas also come up. Hence it is a tricky field to prosper. 
How is the life of an urban planner/designer in America like?
Ans: According to a recorded survey, planners enjoy their careers. Although, it might be difficult to meet the monumental tasks always, at times. A planner's job is also extremely dynamic given that he/she is exposed to a lot of projects, from housing, economic development, land use planning, transportation, environmental planning, or urban design.  However, the job experience also depends on the workload of planning staff, how many staff are in the city, and what kinds of projects are taking place.
Are urban and regional planners still in demand worldwide?
Ans: Today, about 50% of the world population lives in urban areas. Even after that, planners are in demand only when a place is being planned. After that, the planner somewhat loses his/her momentum in the job. In the United States, fields like that of transportation and environmental policy are in higher demand.
However, employment options with city councils where the planner helps run and maintain the town are stable and secured. Further, the job prospects in private practice can also be rewarding. 
What are the best colleges for Planning job in the world?
Ans: Planning, especially Urban Planning, depends largely on which country you'd want to practice. However, based on QS World Ranking (2021), some of the best courses related to Planning are offered by the Massachusetts Institute of Technology (MIT) (USA), California Institute of Technology (Caltech), Pasadena (USA), Stanford University, Stanford (USA), University of Oxford (UK) and TH Zurich, Swiss Federal Institute of Technology (Switzerland). 
Also read Latest Correctional Officer Job Description 2021 – Salary, Duties & More
A Guide To Become A Senior Planning Officer