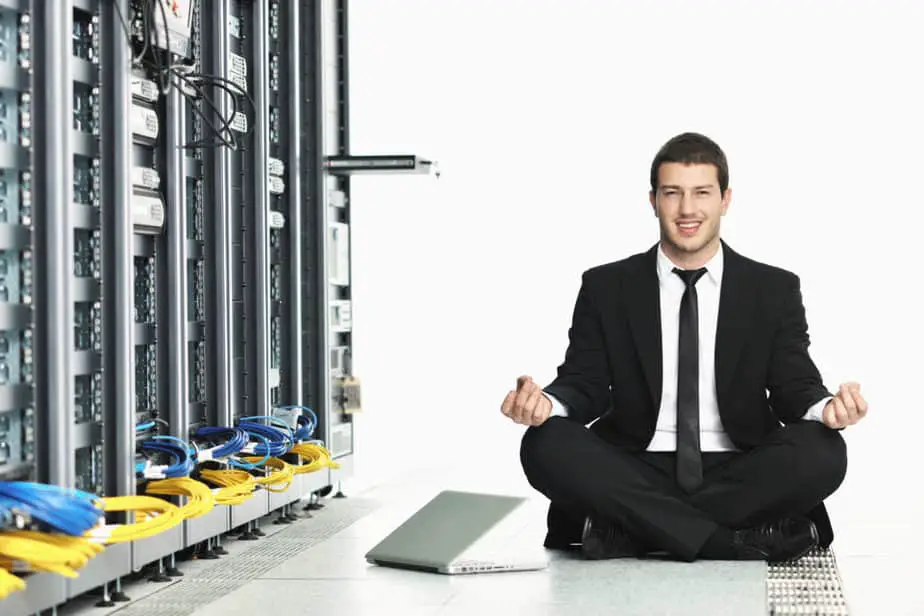 Introduction
Windows Server is basically the operating system that allows the computer environment to have additional layers of security while also helping you to modernize your applications and infrastructure of the computer system. Windows Servers basically help you to hybrid capability with Azure, add multi-layer security, make faster innovations for applications, and give you unbeatable offers on Azure. Here, let's discuss the Windows Server Interview Questions.
What are Windows Servers?
Windows Server is a group of server operating systems released by Microsoft since 2003. The name of the first edition of Windows Server was Windows Server 2003. Microsoft is an American multinational technology company. It produces and manages computer software, consumer electronics, personal computers, and other related services. Windows server is basically designed for heavy business uses so that heavy use of technology and servers do not let down the performance of the windows and it can work as smoothly as it can. It includes enterprise management software to help you with plenty of business tasks and activities with ease and less complexity. 
There are various roles in windows servers that help you to perform daily and heavy business tasks easily. These roles are:
Active Directory Function
DHCP (Dynamic Host Configuration Protocol)
More space and function in file and storage
Various Print Services
Windows Update Services
There are also different pricing plans for different windows servers depending upon the use and need of the enterprise. 
History of Windows Servers with their Functions
Windows NT 3.1 advanced server in 1993
Windows NT 3.5 server in 1994
Windows NT 3.51 server in 1995
Windows NT 4 server in 1996
Windows server 2000 in 2000
Windows server 2003 in 2003
Windows server R2 2003 in 2005
Windows server 2008 in 2008
Windows server R2 2008 in 2009
Windows server 2012 in 2012
Windows server R2 2012 in 2013
Windows server 2016 in 2016
Semi-annual channel and long term service channel in 2017
Careers as the Windows Server Administrator 
Working for a job as a Windows system administrator can be a very lucrative career as it provides you with many advantages and benefits. As a Windows system administrator, act as a part of the IT Department and for activities like configuration, operations of multi-user computers. These types of technology and development jobs are in trend and demand for future careers. Windows Service administrators are basically held accountable for installing, acquiring, and upgrading the hardware and software components of computers of the company. For working as a Windows system administrator you need to undergo a thorough interview in order to succeed in getting this job. Hence, in the following article, we will provide you the details for Windows Server interview questions and their sample answers which will help you to get through your interview while applying for this job.
Windows Server Administrator Interview Questions and their Sample Answers 
In an interview for a job like Windows server administrator, you can expect a range of questions from basic to technical questions in order to judge your command on the subject and the knowledge of particulars of the subject matter. You will be held for acquiring, installing, and working on a computer system. 
Question 1 – Describe an active directory in the windows server?
This is a service used in a directory to store information like user profiles, network information, and software of the computer. The active directory also helps you to manage the network of your computer more effectively through the help of domain controllers present within the database of information of the active directory. Its basic functions include Central administration, authentication of users, repeating active directory from a domain controller, etc.
Question 2 – Describe the roles of flexible single master operations in the windows server?
Following are some of the roles of flexible single master operations:
Forest wide role for schema master 
Domain naming master 
Infrastructure master
Master of RID
Question 3 – What are your technical experience and qualifications in the windows server?
Windows servers basically come with various types and ranges of technical and educational backgrounds. Hence, this can be a great opportunity for you to highlight your qualifications and experiences in order to gain an edge over other applicants. 
Question 4 – What do you mean by GPOs in the windows server?
This is a very basic interview question to be asked in a windows administrator interview. GPO has its full form as Group policy objects. These group policy objects are the settings that basically control the whole working environment of user accounts and computer accounts. You need to answer this question very carefully as every interviewee will try to give his or her best. Hence, you can also add that these group policy objects assist with defining security systems, installation of software, and various maintenance options.
Question 5 – Explain the various types of active directory partitions in the windows server.
Various types of active directory partitions are given as follows:
Schema Partition – It stores all the details of objects, their attributes, features and also replicates the other domain controllers which may be present within the forest.
Configuration Partition – This type of partition stores all the information about the main active directory. It can help you to provide information regarding the site, site link, subdomain, etc.
Domain Partition – This Segment of partition stores the information about users, computers, groups, and printers.
Application Partition – This partition allows you to store the application information in an active directory.
Question 6 – What are the different zones in the Windows DNS server?
In the main windows DNS server, the following are different types of zones:
Primary Zone- The file is saved as normal text with filename (.dns)
Secondary Zone – It contains a read-only copy of the zone database on other windows DNS servers. It acts as the backup server of the primary server by providing fault tolerance and load balancing. 
Stub Zone – Contains a copy of name server and SOA records for reducing search in a windows DNS server. 
Question 7 – How many types of queries are there in windows DNS server in the windows server?
There are two types of queries:
Interactive Query
Recursive Query
Question 8 – Explain the primary function of the domain controller in the windows server?
The very main objective of the domain controller is to validate the users of the system and provide a catalog of active directory contents.
Question 9 – Explain the term LDAP in the windows server?
LDAP stands for Lightweight Directory Access protocol. It helps you to look up the information from the email, users, and accounts of the computer.
Question 10 – Explain System Volume Information Folder in your own terms?
Windows generally contains a folder named as system volume information folder which usually stores the information on the root of each drive, but it remains hidden from every kind of user even when you use it to show all system files. 
Question 11 – What do you know about the Windows registry in the windows server?
Windows registry is commonly called "the registry". It is basically a collection of databases of configuration settings in the Microsoft Windows Operating System.
Question 12 – Give the difference between a thread and a computer process in the windows server?
Thread is basically something that represents certain tasks or activities performed in a single go or transaction. A computer process is something that denotes certain computer tasks or activities performed in a computer program or software by the computer system. 
Hence, these were some of the main and basic types of interview questions and their sample answers while applying for a windows server administrator job.
Conclusion 
In the light of the above-mentioned information, we would like to include that Windows server interview questions can be a rewarding job. It is an emerging career among millennials due to the increasing use and trend of computers and technology these days. Basically, to excel at the interview for Windows server interview, you need to know the answer to some basic and some technical questions about windows, users, databases, software, etc. There are various roles in windows servers that help you to perform daily and heavy business tasks easily. 
In this article, we have provided some basic interview questions for windows server administrator jobs with sample answers for your help. Windows Service administrators are basically held accountable for installing, acquiring, and upgrading the hardware and software components of computers of the company. Windows server is basically an upgraded form of windows with more heavy and useful features for businesses and enterprises. 
Windows Server Interview Questions- With Simple Answers