Interviews can turn out to be a scary event if one is not prepared very well. Apart from the technical questions that are asked, there are so many other questions like are they qualified for position that can be a game changer. People generally prepare for the technical questions well. There are so many sources to get the technical knowledge from, however, there are less sources to prepare one for the general questions which not only test the confidence of an individual but also their will power to get the job. These questions are mostly open ended and do not have one right answer. There can be many right answers to these questions but the base line of all the answers remain the same: positivity, confidence and honesty.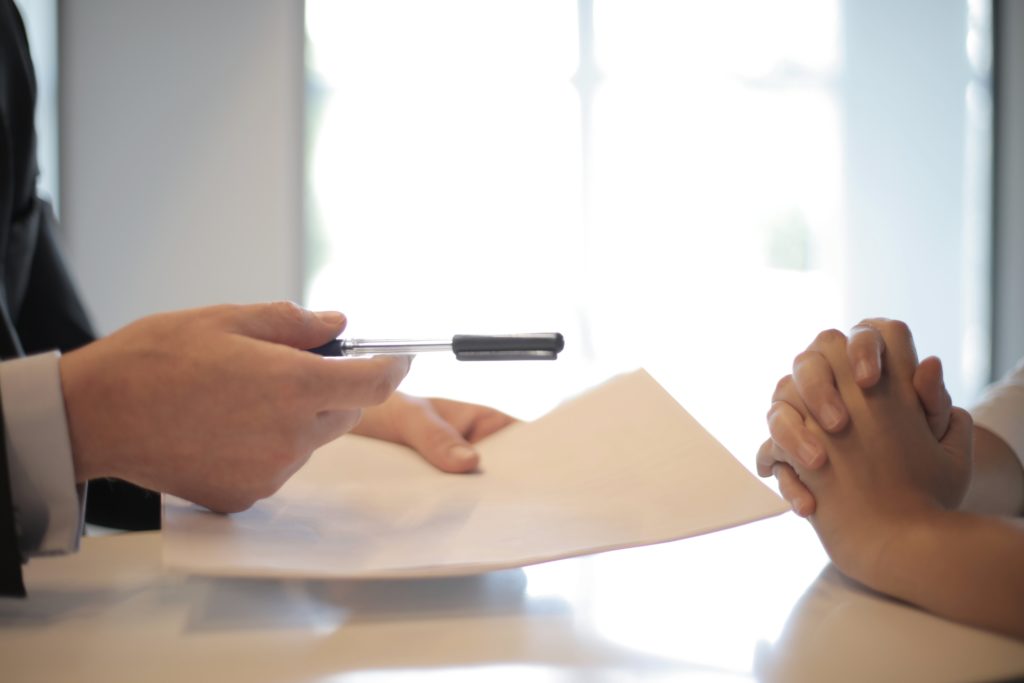 Questions today are not just testing your knowledge about the job you have applied for, they are also simultaneously taking a test of your soft skills and how well you understand the scenario regarding which the question is being asked.  Many questions do not have anything to do with the technical knowledge rather they test your presence of mind and ability to mould a situation into your favour without taking support of unethical means. Let's know how to answer that they are qualified for position or not .
Why Do You Think You Are Qualified For This Position?
One of the most common question pertaining to the above mentioned domain is "Why do you think you are qualified for this position?"-There are so many things that come into a candidate's mind when this question is asked. This is because according to us we are the perfect fit for the job we applied at. We know our skills and the requirement of the company we are being interviewed for, but it depends on us that how we articulate all these thoughts and how we sell our skills to the company. The company interviewing you needs to hear why you are an eligible candidate for the job among others. 
Easy Steps To Answer The Question
The best way to answer this question of being qualified for position is by keeping a note of all the skills and qualifications that have been asked for by the company. Generally people applying for a particular job thoroughly read the skills and qualifications, only then they apply for the job. So it is a good idea to keep a note of all those skills and mention them in front of the interviewer to explain how you are qualified for the job. Tell the interviewer that you possess all the requirements of the job and add a few more skills that you have which may be relevant for the job. 
STEP 1: Start your answer by mentioning that you have a keen interest in the field of the job that you have applied for. 
STEP 2: You can then continue to mention how confident you are while working in that particular domain. 
STEP 3: Then tell the interviewer about the skills you have which fully comply with the requirements of the job profile. Further keep adding to the skills and do not forget to give examples of how you have put your skills and qualifications to use in the past. 
STEP 4: Now it is the right time to mention your work experience in the field of the position applied for. Do not forget to mention all the projects you have handled in the area you are applying for. 
STEP 5: Lastly it is always a good idea to mention how excited you are to work with the company that the interviewer is representing. Assure that you are going to be a hardworking employee who has the spirits of adding some value to the company and learning a lot of new things at the same time. 
HONESTY IS THE BEST POLICY
With all these steps in mind the last and the most important trick which should be applied to all the above mentioned steps is 'honesty'. There are no ethics in lying about your skills or showing confidence at something you don't have any idea about. People often get caught at the later stages of job selection process if they lie about their qualifications and skills. 
Even if you are lucky enough to get selected after being dishonest during the interview there are higher chances that you will end up being dissatisfied with your job because you will not have the complete knowledge of your work and miss the targets due to the same. 
Interviewers today do not ask simple questions that have a fixed answer, they ask trick questions which test the logical, behavioural as well as the emotional level of the individual. The questions are designed such that there is no scope of being dishonest. The availability of online courses has made learning skills cheaper and more accessible however it has also lead interviewers to question the credibility and quality of the knowledge gained from such online courses. This is the reason why open ended questions become the game changer and thus must be answered with utmost dignity as well as smartness. 
Suppose there are certain areas where you know you need to work on, and then the interviewer puts up this question that how do you think you are qualified for the job if you are not confident in this area? In such a case you should not be thinking about how to manipulate the person into thinking that you are better than the others instead you should keep a positive approach and tell the interviewer about all the skills that you do have and how you can learn and get better at your weak areas. You can mention instances where you proved to be extremely useful despite having less knowledge on the subject than how much you should have had to excel in the project. It is always better to mention some events where you learnt something and applied it into the project which in turn gave good results. 
Being yourself increases your chances to get selected even if you have one or two things missing out in your interview which the others seem to possess. Every interviewer looks for a candidate who is willing to learn and is honest with their work. People can be trained during the job only if they have a learning attitude. Learning attitude comes from the acceptance of not being perfect at everything and admitting to the lack of knowledge in certain areas. Interviewers, especially at multi-national companies look for people who have a will to learn and not for people who are already perfect and have all the skills. 
Hence focus on being yourself and being honest at all steps of the interview. There can be many more general questions similar to the one mentioned above, they all require one key ingredient in their answer – honesty.
POSITIVITY AND CONFIDENCE GO HAND IN HAND
While being honest will let you get noticed, your positivity will set you apart from the rest and your confidence will make you shine. Having a positive approach is extremely important while answering such open ended questions. Remember there is a thin line being between being honest and being negative. You are supposed to make your short-comings look like an asset and not show that you are useless. For example if you lack a particular qualification that is mentioned as "preferred" by the company, then don't say that you are unaware or inefficient in that field, instead say that you are a quick learner and have a positive approach towards things. Explain how you can be an asset to the company and also motivate others to push themselves to learn new things and take initiative. 
Be confident while giving answers to open ended questions. Lack of confidence is reflected in excessive use of connecting sounds/words such as "umm, uhh, so, like, actually, you know", etc. Take some time to think about your answer, make a mind map and take the interviewer through it without confusing them or yourself. Keep your mind calm because there is no way you are going to answer right with a panicked state of mind. As mentioned before, there is no one right answer to such questions so make it a point in your mind that you are not going to go wrong here. Make pointers in your mind and stick to them, sometimes we know what we want to say but do not find the right way to convey it. This problem can be solved by strictly sticking to the initial thoughts because those are the most honest and straight forward. As we think more we come up with more details and that mixes up a lot of situations and answers in our mind. 
SAMPLE ANSWERS TO THE QUESTION
"I think I am well qualified for this position because I have a keen interest in the mentioned field and I have great ideas to take the project at hand forward. I have graduated with a degree in (specify course) which gave me ample knowledge in the domain of (mention the domain applied for). Furthermore I have pursued courses such as (mention the name of various short-duration courses or skilled learnt apart from the normal degree) which gives me some extra edge above my degree to be fit for the job. I have previously worked on a project at my current/ previous company where I worked with a team of extremely dedicated people who were driven by their will to find the best solution for the project. I have had multiple trainings and attended many seminars (related to the skills mentioned in the qualifications required column of the job profile provided by the company) and thus have sufficient exposure in the field I'm currently applying for. The best part is that I am very enthusiastic to be a part of your esteemed company and it motivates me till date to be a better candidate so that I am recognized and hired by your firm. I assure you that I will give my best to the company and add contribute towards maintain the company's goodwill or even take it higher. I am looking forward to learn many new skills that will aid me to be an asset for your company."
"I think I am qualified for this position because I fulfil all the requirements mentioned in the job profile, along with that I have some additional skills like (mention the additional skills) in the area of work that will aid me to do my job better and with more precision. I am a hardworking person and a quick learner so anything new that comes my way is not a problem for me in fact it is a stepping stone according to me. So far I have worked with (mention the name of the companies that you have previously worked with) where I have been appreciated by my managers and co-workers for my work and dedication and I would like to assure you that I will be working with the same spirit at your company as well. I would like to mention that I have previously lead a team of (number of people) to work on the project (details about the project) which gave me a lot of insights on the job that I have currently applied for at your company. I am confident that I will be able to put, the skills I have learnt, to good use here and even learn more as I move along the way."
CONCLUSION
Every open-ended question has so many answers. You might want to know what is the best one, how to answer in a way that increases your chances to get selected, etc. You might even look at many mock interviews or take advice from people to give your best shot but the truth is, the best answer is the one that defines you the best. The answer that is the most honest and authentic is definitely the best answer. So next time someone asks you- Why do you think you are qualified for this position ? Don't run your mind over how to give an impressive answer, instead run your mind towards how to give an answer that best defines me. 
Why Do You Think You Are Qualified For This Position?