You wake up in the morning and you realize that the day is very important as you have to attend an interview. You have gathered all the necessary components of your resume and you are all set for the day, but anxiety hits you and you become nervous. You start thinking about what exposure you are going to face today, what kind of questions you will be asked, and what if you cannot make it. Don't worry, we can guide you and light your path so that you know the protocols that are needed to be followed to stand out in an interview and crack it from scratch. Let us know about 'what can you do for us that other candidates can't and How to answer interview questions?'.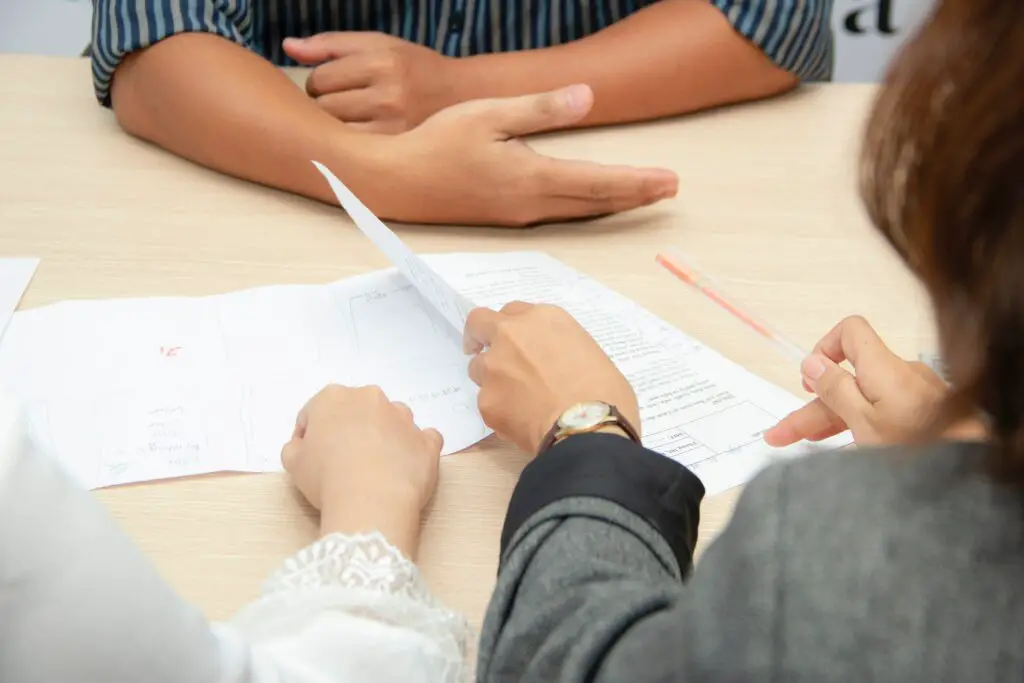 What can you do for us that other candidates can't – How to answer interview questions?
This could be the most common question of any interview, as it asks how you differ from others and what characteristics you have that place you in a different position than others.
The very first thing that you have to keep in mind is to keep your calm and not hesitate, as this is the first impression that the recruiters want to see in you. As soon as they ask you this question, you have to talk about the trades that are very personal to you. All you have to do is be yourself. If you give scripted answers, then they will know that you are no different from others. You have to put forth your achievements and experience piece by piece and continue confidently. They don't want you to be a man whose answers are as per factual text, but they are looking for ones who possess soft skills that can benefit their company.
What are some of the most frequently asked questions?
Let's talk about some common questions that you will come across while you are sitting for an interview. We will also see what the common perceptions of the recruiter are and what they want to hear from your side. Let's hop in
Introduce yourself
This could be both simple and complicated at the same time because this is the first impression from which the recruiter is going to prove what your communication skills are and how you approach a question, which is as simple as introducing yourself.
What will set you apart is your ability to describe more than just who you are. Precisely, you should talk about your long-term goals and how you see yourself so that the recruiter can relate to you and consider you for hiring.
They can ask you about your significant achievement
This is a very common question again.
Because the recruiter will be interested in knowing your significant achievements before offering you the job,
They want to know how you excelled previously so that they can get an idea of your potential.
Here you have to choose a pitch in which you can prove yourself as a valuable asset for the company.
They can ask you, "Why did you choose to work here?"
No, now this is the question that is getting personal, and you have to be honest here.
They want to know your attitude and your approach toward this very personal question.
The reason may be career instability, a prior working environment, your dislocation, or any other reason; all you have to do is be confident in explaining what prompted you to approach the company for the job role.
They can ask you about the preferred job profile that you want to adopt
The company may have openings for various job roles, and by asking you these questions, they can determine where to place you, based on your preferences and skill set.
They get an idea of how they can contribute to those scales to make them even better and more compatible with the company.
They can ask you whether you are comfortable coming to the location or want to work remotely
We are all aware of how the pandemic has altered the lives of people all over the world.
It brought about a revolutionary shift in the working culture of the world's old moving practices.
Working in an office has given way to working from home and creating one's office environment.
Now, by asking this question, the company can know some criteria based on which they can assign the project to the employee.
If the location is far from the office, there might be a chance that you can be a potential candidate for the job.
Remember, the recruiter will always care about the convenience of the employee, as you are the human asset and your convenience is their priority.
They will provide traveling convenience in either case, and all they will do is improve your work-from-home facilities if you are having difficulty moving into and working in the office.
Must-haves in any interview
You must have some requirements in order to achieve your dreams, so let us quickly introduce ourselves to the most basic yet most important component of an interview.
First thing first, your credentials:
The very first thing that you need to carry is your resume credentials and some replicas of your photographs.
You should remember that you need to carry more than two copies of your resume. Because you may end up meeting some other person to whom you can give one of your copies, and who knows, you might get recruited in a place where you didn't think much about it.
The second thing is your dress code:
We have already discussed how important your first impression is!
You may have noticed that people generally form opinions of others based on their dressing sense.
If someone is wearing decent clothes, then he might be perceived as a simple person, while on the other hand, if someone is wearing some informal clothes that are funky and defined by the trend, then he might be perceived as having a stylish personality out there.
You must be acknowledged with some protocols that must be followed by you in terms of dress code while sitting for a foreign interview.
Your dressing sense must be very formal and professional.
A boy should wear shirts, trousers, a tie, and, if necessary, a blazer, with formal shoes and calves-length socks.
For a girl, she should not be wearing something that is way too revealing. The clothes can include a shirt, a formal skirt, decent footwear, hair tied up in a ponytail, but not too high, very light makeup, and negligible pieces of jewellery.
Your punctuality
You must have realized that in school, your teachers keep poking you and preaching to you on the topic of punctuality.
But at that time, we were too young to realize how important punctuality is!
As we grow older, we realize that it describes our personality and creates an impression on others about how much we care about a particular event and how responsible we are with respect to time.
Your cognitive abilities
Interviews are generally defined as difficult interactions with recruiters in which they will ask us about rocket science,
But in reality, they do not actually judge how well you know about a topic; they judge you on the basis of your mental presence and how well you can pretend in a situation that is very chaotic, confusing, and difficult.
They trap you in situations in which others rush; in this way, they can consider you over others.
What should you avoid?
We focus on the things that we must know while sitting in an interview but really focus on the things that we must not do. Let's quickly find out what those are.
Bad mouthing- 
Your personality describes everything; hence, if you start badmouthing, this will not create a pleasant impression upon the recruiters.
They will regard this as your weakness, and they do not want candidates who possess this quality, so you have to perceive a positive attitude and direct yourself in that direction.
Arrogance while speaking
There is a difference between being proud and being egoistic.
If you begin to overestimate your accomplishments, they will have a negative impact on the recruiter.
You do not have to be overly excited to count your accomplishments, as they can see them in you while you are speaking, or they can also get to know about them by seeing your credentials and resume.
So, worry about not explaining yourself way too much.
Accepting less
While you will be over with the interview process and all the recruitment processes that will certify you for further steps, you will have to face the situation where you need to negotiate for a pay scale or other issues.
You have to be ready for this kind of negotiation, as these are situations where you have to take a stand for yourself and for what is right.
If you deserve more, then you have to ask for more, and if you are not entertained, then you should have the ability to step aside as you are providing your services and skills, and you should be given justice.
Conclusion
Now We've learnt about 'What Can You Do For Us That Other Candidates Can't?', We are now no longer new to any aspect of the dos and don'ts of an interview. All we have to do is have self-belief, and with the experience of the right people, we can crack any interview you desire. You have to be self-aware and do not forget to keep your calm even in an accounting situation, as this is the real test that they conduct to screen how well you perform in that situation. So, you have to keep in mind that you might face this situation. We have also covered the necessities that you need to carry when you enter the interview site. Now, last but not least, don't forget to carry your self-confidence along with you.
What Can You Do For Us That Other Candidates Can't?